With Geoff Tate's split from Queensryche and subsequent revival with a new band under the name Operation: Mindcrime, eyes of hard rock and metal fans all over the world have turned to Tate to see what he will do next. Following the release of The Key album last year (which is meant to be the first in a trilogy of albums), Mr. Tate and company set forth on a world tour. One of those stops, of course, was Vamp'd Vegas, on February 6, 2016.
Following the whole Queensryche fiasco and the mundane nature of a number of their latter albums with Tate, he has become the subject of much ridicule amongst fans and critics. While I will be the first to admit that the Frequency Unknown album he put out a few years ago was an unmitigated disaster, last year's The Key was a surprisingly refreshing listen, with Tate finally finding that balance between old and new sounds alike. While it seems like many old Ryche fans have found themselves torn between Queensryche with Todd La Torre on vocals, and Operation: Mindcrime fronted by Geoff Tate, I have remained a proud supporter of both sides of the coin. And having seen Queensryche last month at the Hard Rock on the Strip, this fan was especially eager to see how Tate's new solo band would fare by comparison.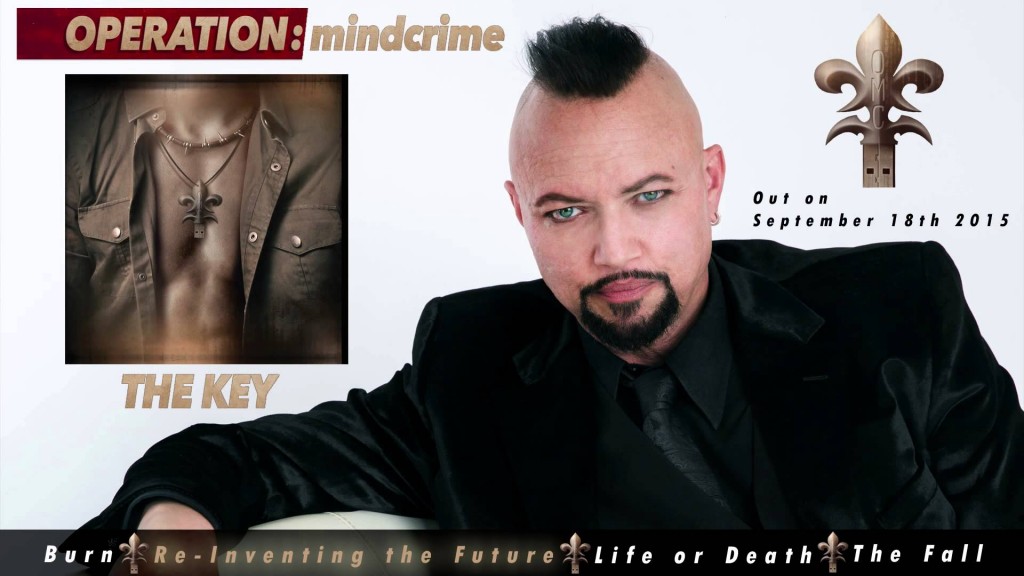 Opening the show was Cyanide, one of Vegas' hottest bands, recapturing the sounds of the Sunset Strip in the form of fantastic original material that sounds like it could have come straight out of the 80s, with a few covers typically thrown in for good measure. The group recently lost backing vocalist Miranda Trenholm, who is currently working on her own projects, but Robert Hussey, David Karr, Ryan Gillan, and Marc Andrews have recently been rejoined by guitarist Leonard Davila, giving the group a much-needed two guitar sound. The release of the band's debut album, Lethal Dose (which I proudly proclaimed the best album of 2015 by a local Vegas-based artist) proves that these guys know what they are doing. Tracks like "Bitches to Blame," "What Comes Around Goes Around," "It's a Long Road," and "Nikki Sixx in Disguise" are all instant classics; I cannot wait to hear the band do some new original material down the road. These guys bring stage presence and a welcomed sound, no matter how many times I see them. This time around the set was heavy on original material, but did close out with some solid Judas Priest and Motley Crue covers. If you dig the 80s Sunset Strip scene and want to see a band that keeps it all alive in the form of original, retro-tinged material, Cyanide is your best bet.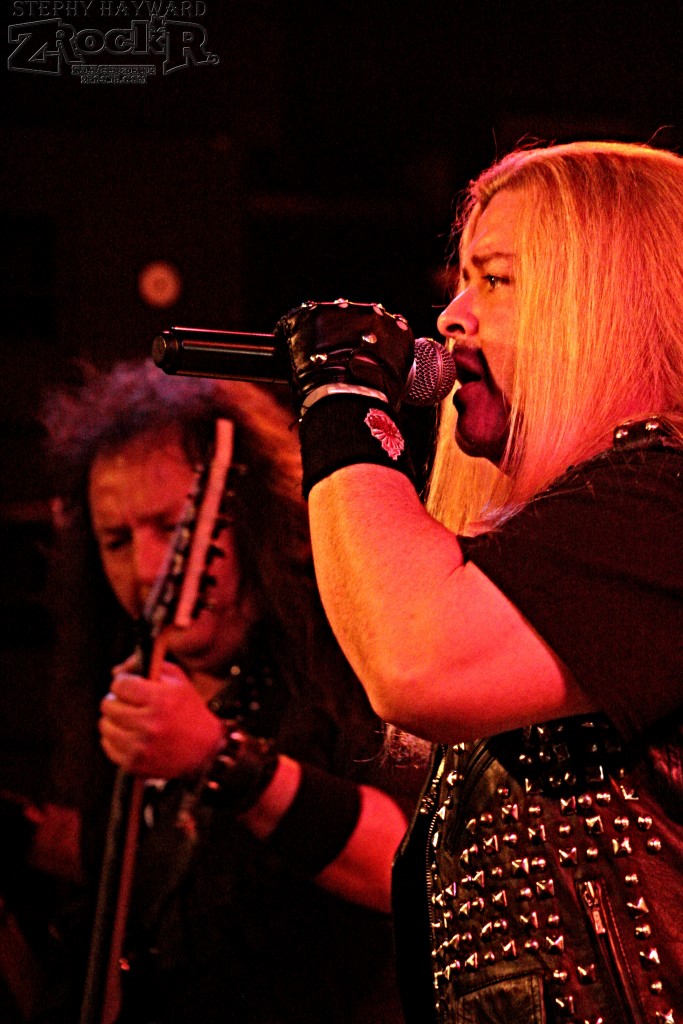 And then came Mr. Tate. Vamp'd was JAMMED for this show; personally this fan was surprised so small a venue was able to book Tate and his all-star band, which also included musicians like legendary AC/DC and Dio drummer Simon Wright. Clearly Tate still commands a solid following from listeners all over the world.
I was very eager for Tate and company's performance, but admittedly was underwhelmed. One of the biggest issues with the show was a lack of stage presence. Tate more or less stood behind his microphone stand and sang, barely moving unless there was a solo or instrumental passage, at which point he took refuge near the drum kit. The guitarists were competent players, but like Tate, simply did not move around or do that much. Admittedly, both Tate and the guitarists did pick up the pace and become more energetic later in the show, particular when they began playing songs from The Key, the Operation: Mindcrime album released late last year. When things picked up later in the show there were some fantastic moments, but the first two thirds just felt bland.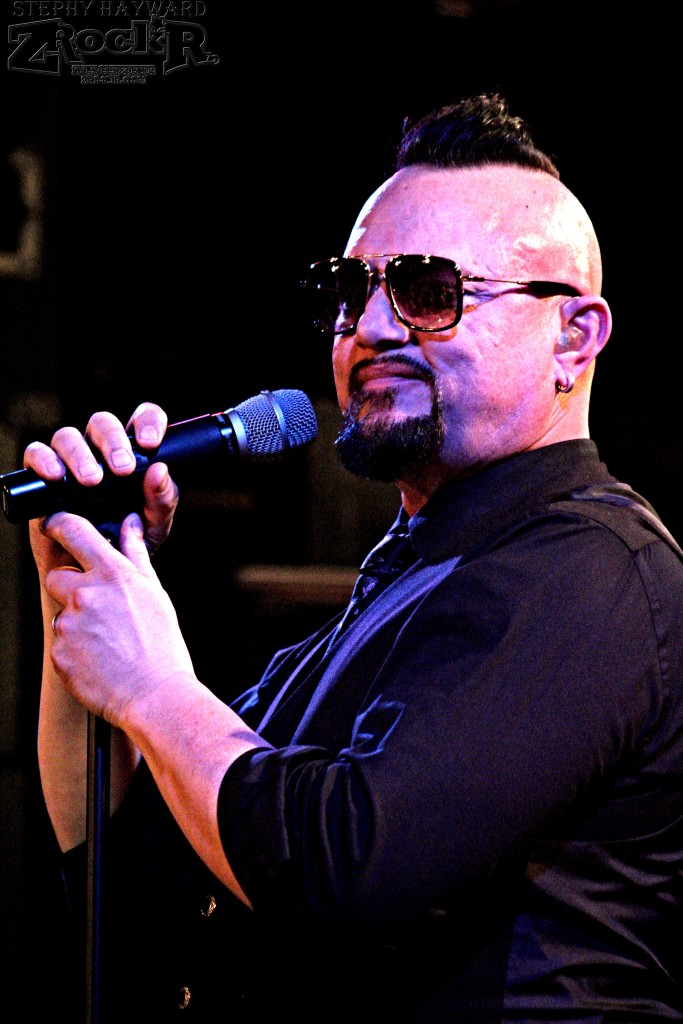 Even though a good portion of the gig did not satisfy me as I had hoped, the band did employ an interesting gimmick of performing a few of the tracks with acoustic instruments, including a full sized standing bass. This helped put an interesting spin on a few tunes, but the choice of songs to do in the acoustic format were somewhat questionable. Naturally, a song like "Silent Lucidity" demands this treatment, but "Take Hold of the Flame?"
The setlist left a big question mark hanging over my head. Fans expecting to hear a full suite of Operation: Mindcrime performed in its entirety (Geoff Tate's band has exclusive rights to do that) certainly did not get it. It was a wide-stretching setlist ranging from Queensryche's beginnings right up to The Key album that Tate and company released last year, including material from some oft-forgotten Ryche records. But these were highly unusual song choices in many cases. Yes, there were some of the classics present, but those longtime fans coming to see a "greatest hits live" concert most definitely did not get one. I like hearing "deep tracks" at a concert, as a number of die-hards do, but we just tended to get some really questionable choices here. Not saying a suite of Operation: Mindcrime would necessarily have been better, though some of the missing classic cuts from that record including "Revolution Calling" would have been welcome additions to the set.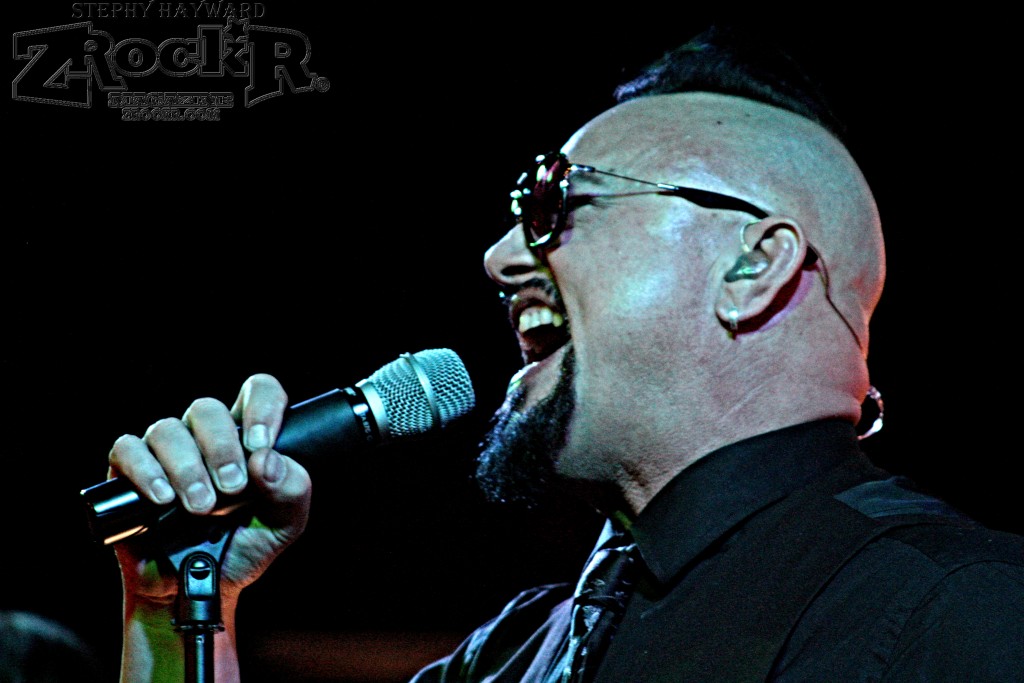 Tate's voice has been the source of some contention from former fans as well. I admit, he has definitely lost some range over the years, and lacks the stage presence and vocal power of his Queensryche replacement Todd La Torre. That said, he at least has held up better vocally than a number of his contemporaries out there from the same era. My issues from Tate's performance stem more for the lack of a stage presence (as described above) rather than the quality of the vocals, which are at least passable and mostly get the job done.
This performance from Geoff Tate and Operation: Mindcrime certainly had its up and downs; the true standout talents were the rhythm section. Between this band and the "real" Queensryche fronted by Todd La Torre, the latter puts on better, more energetic shows, though that is not to say Tate's show did not have its highlights and standout moments. If Tate's Operation: Mindcrime band comes to town, go if the price is right.
PHOTO CREDIT: Photos by Stephy Hayward for ZRock'R Magazine- ©ZRock'R Entertainment, LLC – ALL RIGHTS RESERVED