Of the three times prior that I'd seen Y&T, they had never disappointed me live. The first would have been on their Contagious tour with Frehley's Comet and White Lion as openers. The second, a date at the old Empire Ballroom here in '06. And in 2012, a show here at Vamp'd. So naturally, I didn't think tonight would be an exception to their streak of stellar performances. It wasn't.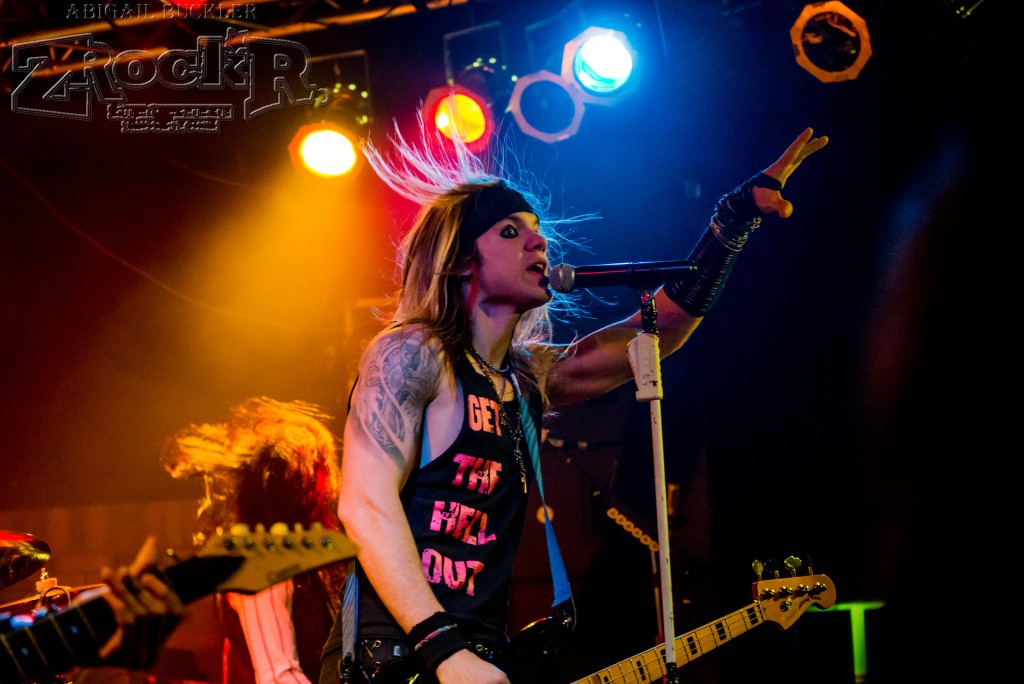 As usual with shows here, I unfortunately missed the opening act Chaotic Resemblance, who I keep hearing good things about. Ah, such is life though. I'm sure their show was cool.
Opening with "Black Tiger" off of their Max Norman-produced fourth LP (which is the one most point to as to when they starting getting some more recognition), Meniketti and company went right for the throat. "L.A. Rocks," to me an underrated killer track, followed, which was a nice surprise of the night since nothing else off of the fine Contagious LP was played.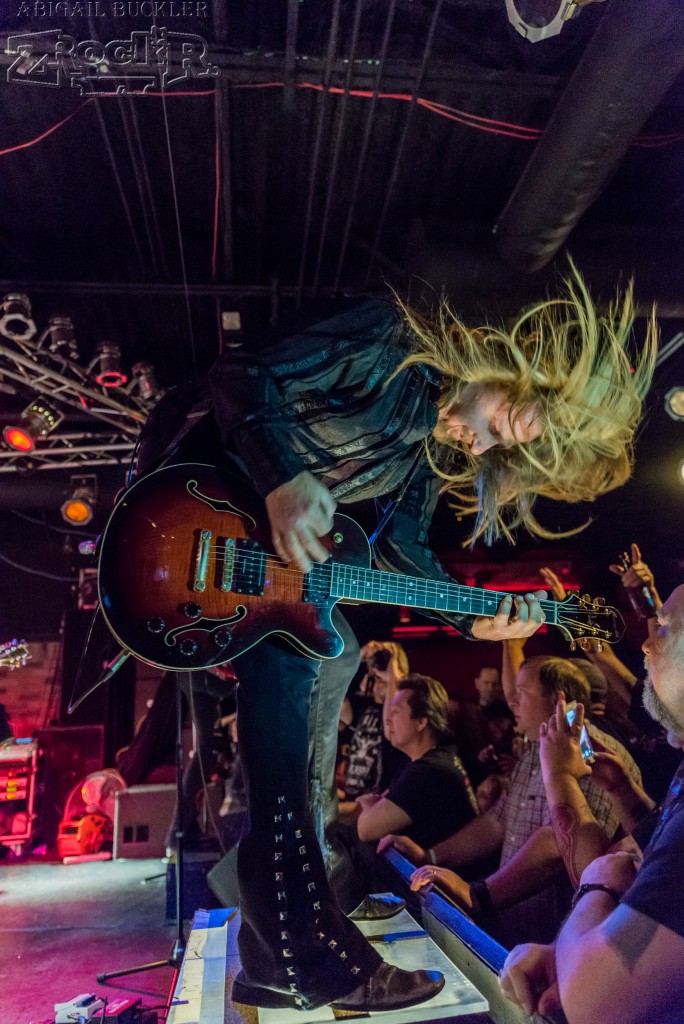 As a quick side note for those unaware: after about a 13 year recording hiatus since 1997, it was certainly refreshing to have the band end that in '10. Retaining founding member Phil Kennemore on bass, they released their latest studio opus, Facemelter, to great acclaim. Sadly, Phil would succumb to cancer the following year, being replaced by Brad Lang, a fine player in his own right. Also in their ranks for that LP was John Nymann on second guitar, formerly of Eric Martin Band, and newcomer Mike Vanderhule on the skins, a formidable, tasty player who took the spot vacated by Jimmy DeGrasso and Leonard Haze over the years.
Meniketti mentioned that they would be pulling out some gems not played in quite some time, mostly due to requests of diehards following them around on this tour that they had just launched. Dave joked around that, although they did just two Bay Area dates to start the tour, Vegas was really the first one since it required a road trip. After a double shot off of the sorely neglected In Rock We Trust LP, playing "Lipstick and Leather" and "Don't Stop Runnin'," they launched into "Hungry For Rock," one of four tracks performed representing their third album, Earthshaker, the first to have the band abbreviate their name from Yesterday and Today to the initials we all know and love. They only got about a third of the way through before confessing that that was all they knew of it.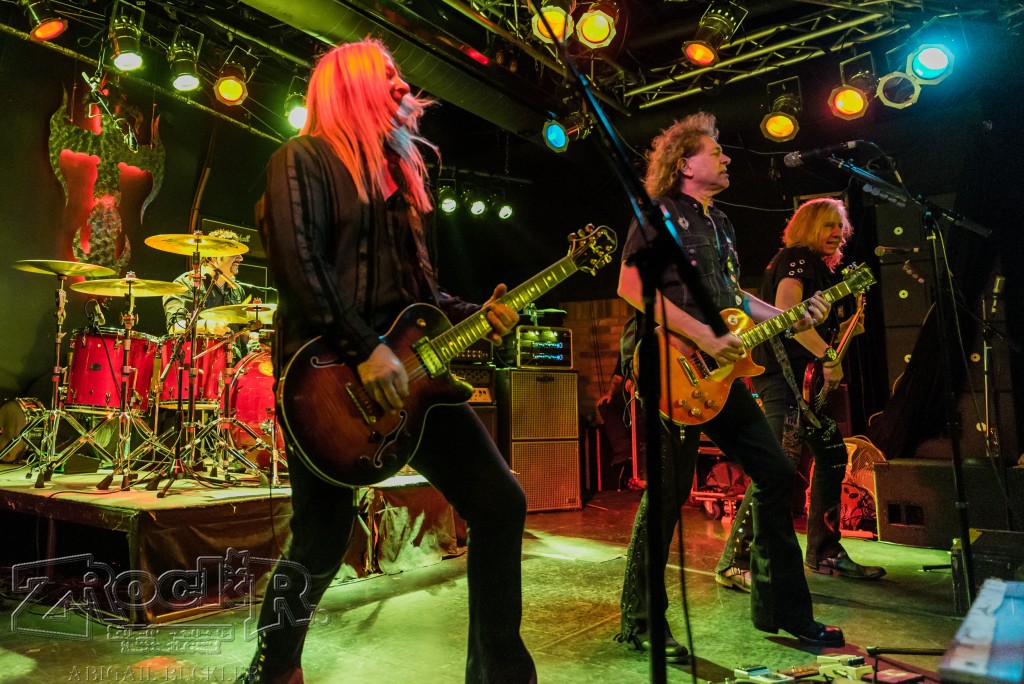 A band that has twelve platters of material to choose from and has a rabid cult following can certainly afford to change things up in their setlists from year to year, and that I believe is one of the endearing things that packs the house wherever they play, certainly stateside. And Dave, although the only original member left these days, is always the affable frontman, heartfelt lead vocalist, and main lead guitar player who captivates the crowd every time. So much so, that he was handed a guitar prior to the show as a gift, which he tested out briefly towards the end. What an amazing fan to have, huh?
Although the setlist was weighed heavily by ditties off of Mean Streak, Black Tiger, and the aforementioned third LP, ten studio albums had songs culled off of them for the night.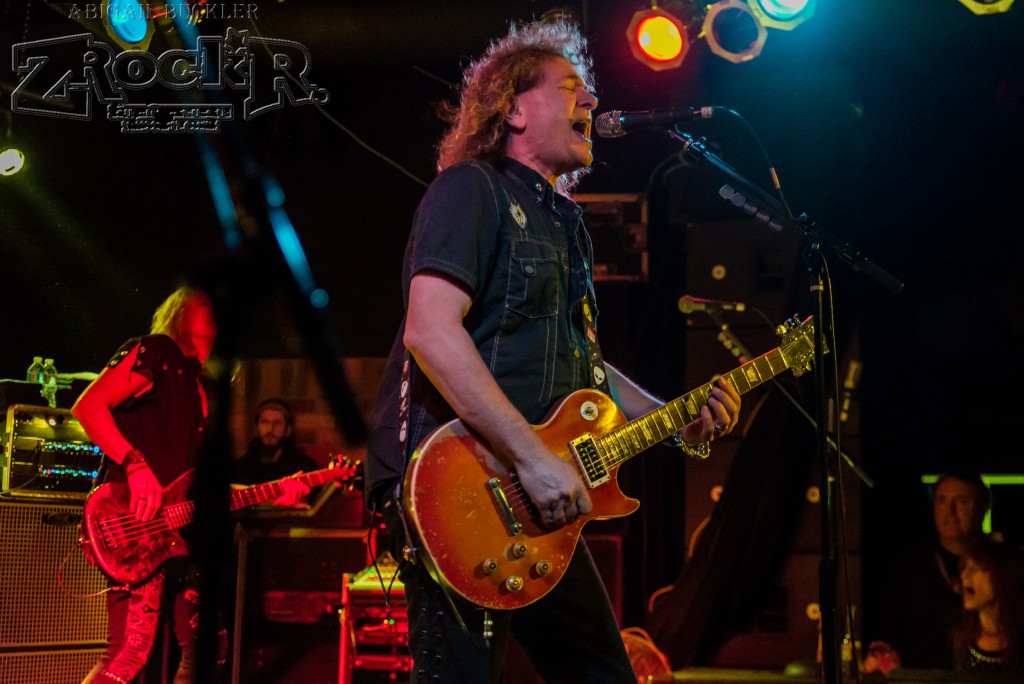 Only the first two LPs and Ten were overlooked. Facemelter's "I Want Your Money" and Earthshaker's "Dirty Girl" featured fiery leads played by Nymann. Rather than have any of the players do personal solos they opted to fill out the performance with no less than 19 full songs, a smart move. Other songs performed include "I Believe In You," which stretches in concert to around eight minutes, the live favorite "Barroom Boogie," featured on Black Tiger as well as their hard-to-find-these-days live outing, Open Fire (where I first heard it), Mean Streak's menacing title track, and "Summertime Girls," the band's biggest hit, which charted at #55 on the Billboard Hot 100 just a smidge over three decades ago.
Closing out the festivities with "Rescue Me" before coming back strong to encore with "Forever," due to a rabid chant of the band's name, it was a fine finish to a high energy two hour show on a Friday night.
In summary, if for whatever reason you've held out from seeing Y&T in concert, do yourself a huge favor and catch them the next time they're near you. If not, make a road trip. You'll be glad you did.
PHOTO CREDIT: Photos by Abigail Buckler for ZRock'R Magazine- ©ZRock'R Entertainment, LLC – ALL RIGHTS RESERVED