March 5, 2016 was supposed to be the night the legendary Glenn Hughes came to rock Vamp'd alongside guitarist Doug Aldrich… and then Hughes had to cancel on account of his knee surgery. I was sorely disappointed to hear the bad news, but was at least somewhat relieved to hear Aldrich would be making good on the date with a band comprising himself, Brian Tichy, and Francesco DiCosmo, under the name Black Mongoose.
Leaving Springfield opened the evening up, setting the scene for the inevitable flurry of rock and roll to come. Despite having played Vamp'd on many occasions, this was actually my first time catching the group. These guys were one of the unexpected surprises of the evening, with a sound that was familiar yet new at the same time. Their music had what could best be described as a cross between power pop and more modern indie-style rock, which made for a rather interesting listening experience. I do not know how it is I have missed them despite so many prior gigs, but I can safely say I have been missing out. These guys are the real deal and a ton of fun to listen to. The fact that they could comprise a setlist of original material (they apparently have several CD releases out) definitely says something.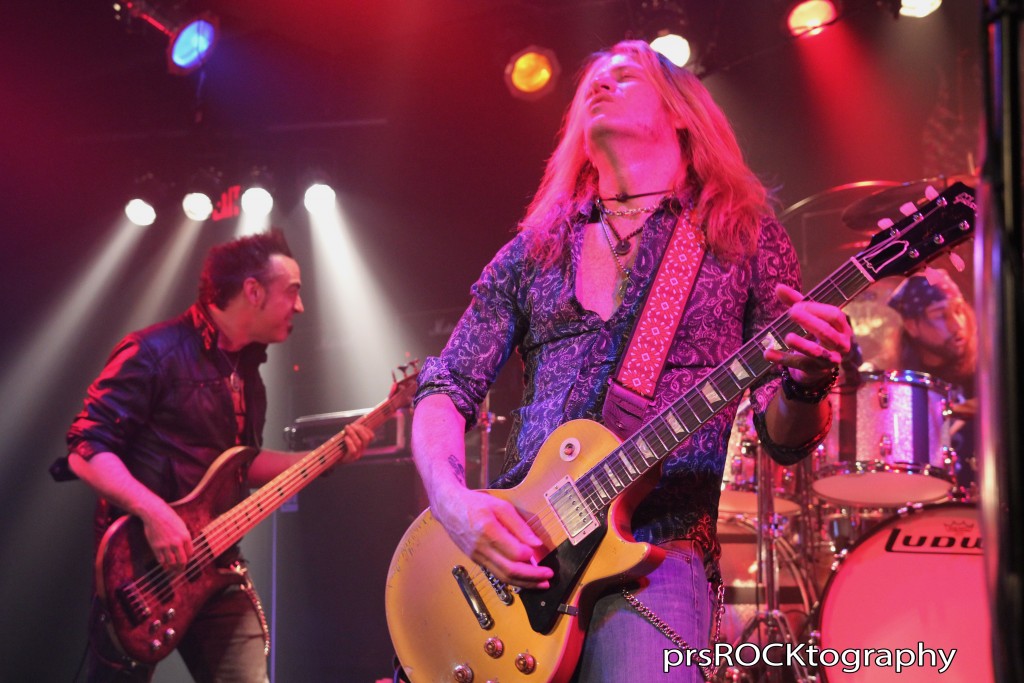 It is not clear if Black Mongoose was meant as a one-shot gig to fill the date left vacant by Glenn Hughes, or if this will be a regular thing (Tichy and Aldrich have played together in a number of bands over the years, not the least of which being Whitesnake). Truly an all-star band, the trio's past gigs include work with artists like Whitesnake, Dio, Billy Idol, Foreigner, and Thin Lizzy. To get this much talent on one stage is rare, especially when you consider these men have been key members of bands that have played to sold out arenas.
Bassist DiCosmo also handled lead vocal duties for the evening, and was able to sing a diverse mixture of rock songs effortlessly. Aldrich proved throughout the evening why he is one of the most criminally underrated rock guitarists of all time, with riffs and solos that were tough to top. And Brian Tichy? Just being able to gaze upon his gargantuan drum setup alone was worth coming to the show; between-song chatter emphasized that this was a man not willing to settle for a house drum kit. The fact that his setup was nearly three times larger, with a full sized gong and cymbal towers that damn near touched the ceiling (and barely stayed upright throughout his aggressive drumming over the course of the evening) should say something. It was impressive seeing the band take classic rock, hard rock, and classic metal songs, and stay true to the originals, yet also jam out on them with extended solos and the like.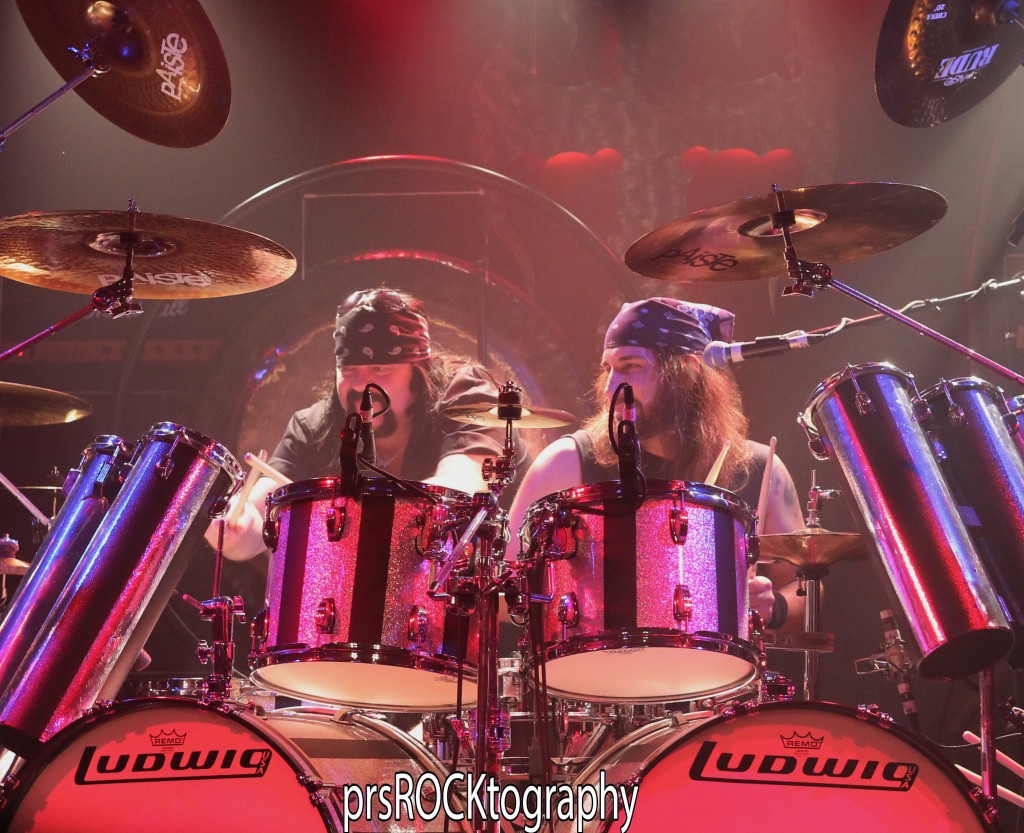 As if we needed any more talent on the stage, the group brought special guests up to jam with them, including Last in Line's Andrew Freeman, Hellyeah's Christian Brady, and Pantera's Vinnie Paul Abbott. Over the course of the evening, the show went from a more rigid setlist to more of a relaxed, free form jam session. Anyone coming in and expecting a straight up "cover band" was bound to be taken by surprise. I mean that in the best of ways, of course.
I will be honest; Aldrich and Tichy are the main reasons I came to this gig, but the unexpected hero of the evening was DiCosmo (he was also the only one on the stage, including guests, that I had never seen perform live). He was able to do justice to a myriad of the best in classic rock and hard rock alike. When is the last time you heard a band perform the Allman Brothers Band classic "Whipping Post," and Deep Purple's "Mistreated," and had the same vocalist in the same set doing both of them justice?
The sheer LENGTH of the set demands a mention too. Your average Vamp'd headliner tends to play roughly a 90 minute set or so, generally going from about 11:30 PM to 1:00 AM (mind you, this rule is not rigid, just sort of an average I have noticed). These guys held nothing back and jammed for two and a half hours straight. There were no dull moments whatsoever, with the classics being transformed into elongated jams complete with unrivaled guitar solos, and plenty of solid work from the ensemble of special guests; a particular highlight was Andrew Freeman singing vocals on some Dio classics.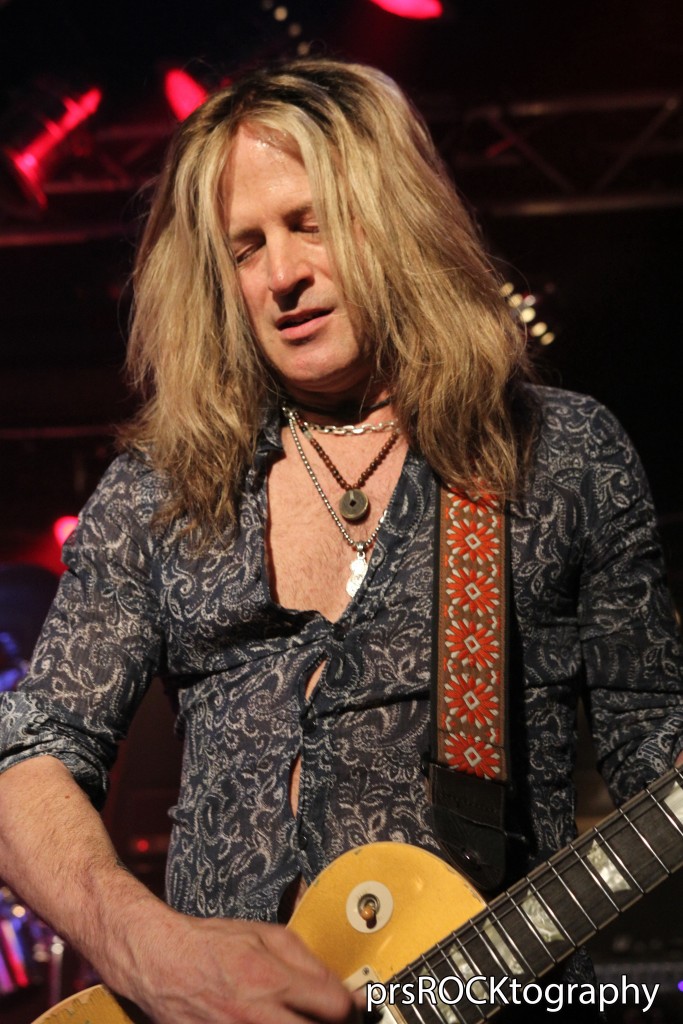 If I had one minor complaint with the otherwise excellent show, it is that there was never an all-out Brian Tichy drum solo, although his kit was clearly equipped well enough to handle one. But this is a minor issue and certainly not one worth losing any sleep over.
Black Mongoose rocked Vamp'd, staying true to these rock classics but putting their own spin on them as well. The result was one of the best nights of rock and roll in 2016 so far, as anyone who attended will attest to. A trio of the rock and metal world's finest united with some fantastic special guests speaks for itself, and we got two and a half hours of non stop entertainment (note that Glenn Hughes has rescheduled for September). If there is another Black Mongoose show, you should be there. You will not be disappointed.
PHOTO CREDIT:  Paul "Rock" Santos  © Paul "Rock" Santos and prsROCKtography. Used with permission. All Rights Reserved.