Fans of the New Wave of British Heavy Metal (NWOBHM) know Diamond Head. While never a massive mainstream success overseas, groups like Metallica and Megadeth have cited these guys as a huge influence; the former even covered many of their songs over the years.
Until a few years ago, I did not know Diamond Head was even still around. The group now consists of lead guitarist Brian Tatler, bassist Eddie Moohan, drummer Karl Wilcox, rhythm guitarist Andy "Abbz" Abberley, and vocalist Rasmus Bom Anderson. Of the current lineup, only lead guitarist Tatler remains from the band's classic 80s incarnation that recorded the band's most popular material.
This self-titled 2016 effort is the band's seventh studio album overall, and their first studio release since 2007's What's In Your Head?. A new Diamond Head record was the last thing I was expecting in 2016, but upon hearing one was on the way, I was all the more enthusiastic and eager to check it out.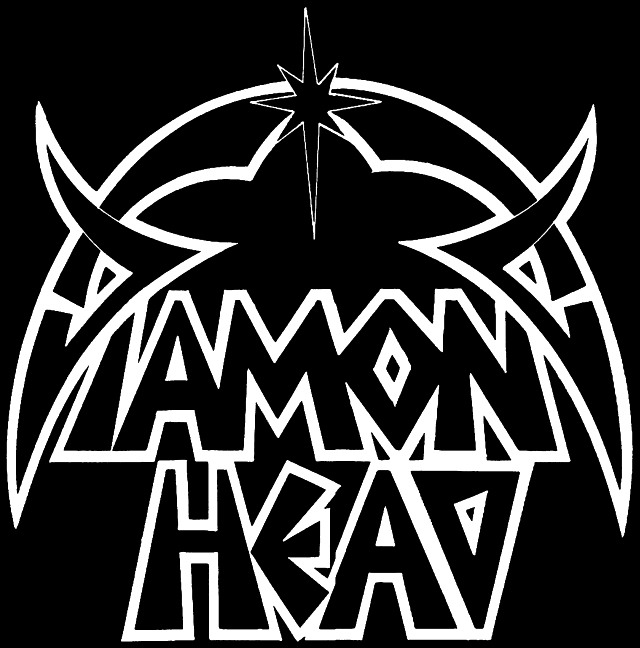 Admittedly, I am not too terribly familiar with the material that the band recorded after their 1980s heyday, aside from hearing the occasional clip here and there. In fact, I had to do research prior to this review just to see how many records the band has actually done since then! Needless to say, this fan was more than a little surprised to discover that the new album is actually number seven for these former NWOBHM greats.
But the question on your mind if you are reading this review is whether or not the album is any good. A classic band releasing a new album years later can always be a risky proposition; this is especially true when you only have a single original member from the classic heyday remaining in the group. Fortunately, this new incarnation of Diamond Head is a powerful one; if you are an old school fan of the glory days of the NWOBHM, or even just a hard rock/metal fan in general, odds are good you will find something to love about the group's self-titled seventh release.
Diamond Head's latest album is powerful and diverse alike; someone listening to this album is going to find many tracks and riffs that hearken back to the band's glory days of the early 1980s, but the band also brings more modern and progressive sounds into the music. A number of these tracks would not be out of place on a modern hard rock/metal station. When an old band puts out a new album, they often find themselves in the dilemma of whether to put out something that recaptures and mimics their classic sound, or something that is entirely new. The former can be seen as putting out the same record time and time again, and it can bore fans. On the other hand, the latter can be the final nail in a band's coffin in that it can alienate the longtime followers. Fortunately, Diamond Head is a success all around here. The group manages to modernize their sound somewhat, but the touches of old school NWOBHM are never far away. It really is the best of both worlds, and one of the pleasant surprises in rock and roll this year so far.
If you are new to Diamond Head, start with the band's classic 1980 Lightning to the Nations/White Album record; it spawned the classics we remember the band for. But if you are a seasoned fan and want to see what the band is up to these days, or you are just looking for some NWOBHM style hard rock infused with modern energy, this record will not disappoint. Diamond Head's self-titled seventh album is highly recommended.
https://www.youtube.com/watch?v=0Sg3FVhcuMk