For the first time since the autumn of 2012, UFO returned to Sin City. This time around, the legendary British rockers were touring in support of their most recent studio album, A Conspiracy of Stars, released last year. This was the band's first show playing Count's Vamp'd.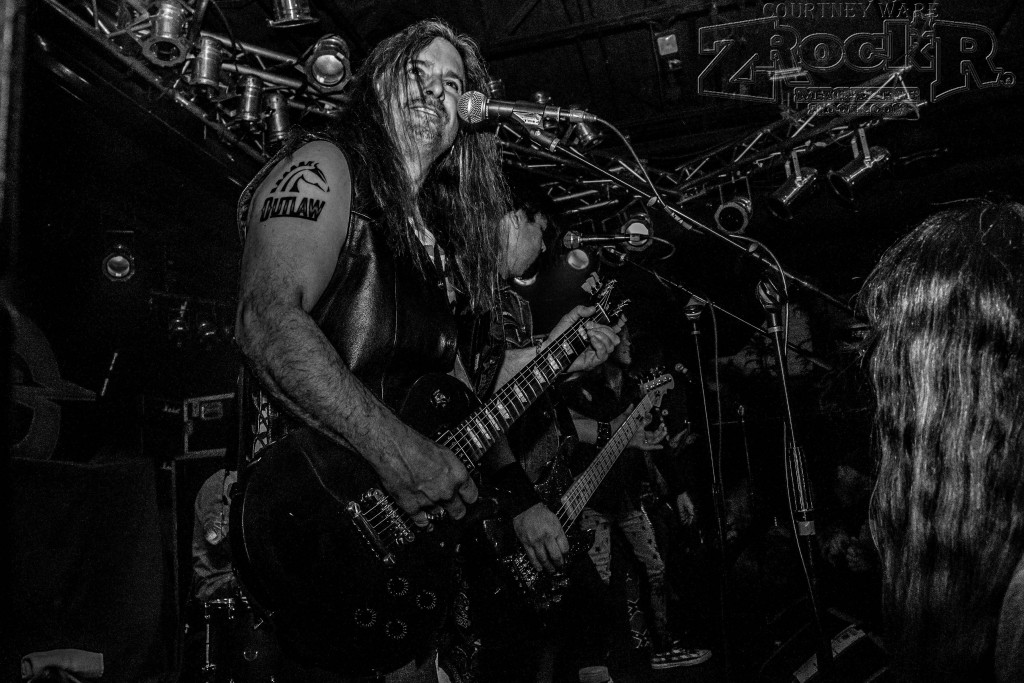 Longtime guitarist Michael Schenker and longtime bassist Pete Way are no longer playing with the group. In the past decade or so, Schenker was replaced by legendary former Shrapnel Records guitar phenom Vinnie Moore, and Way was replaced by Sebastian Bach Band bassist Rob De Luca. This is the version of the band that has toured the past several years. Still in the band are three fifths of the classic members; vocalist Phil Mogg, guitarist/keyboardist Paul Raymond, and drummer Andy Parker.
It has been over three years since UFO played Vegas, and I was ecstatic to be able to see them in a small, intimate club setting like Vamp'd. However, one thing I immediately noticed despite arriving over an hour before the opening band's set is that this show was JAMMED! Apparently, these guys have an even bigger following stateside than I realized (they certainly deserve it). This resulted in the venue being packed to the gills and difficult to move around in. Vamp'd apparently knew this would happen and removed most of the tables from the showroom to accommodate the crowd, which was supposedly a sold out show. Honestly, this fan found it great that so many people were willing to go out on a Wednesday night to support classic hard rock in a live setting.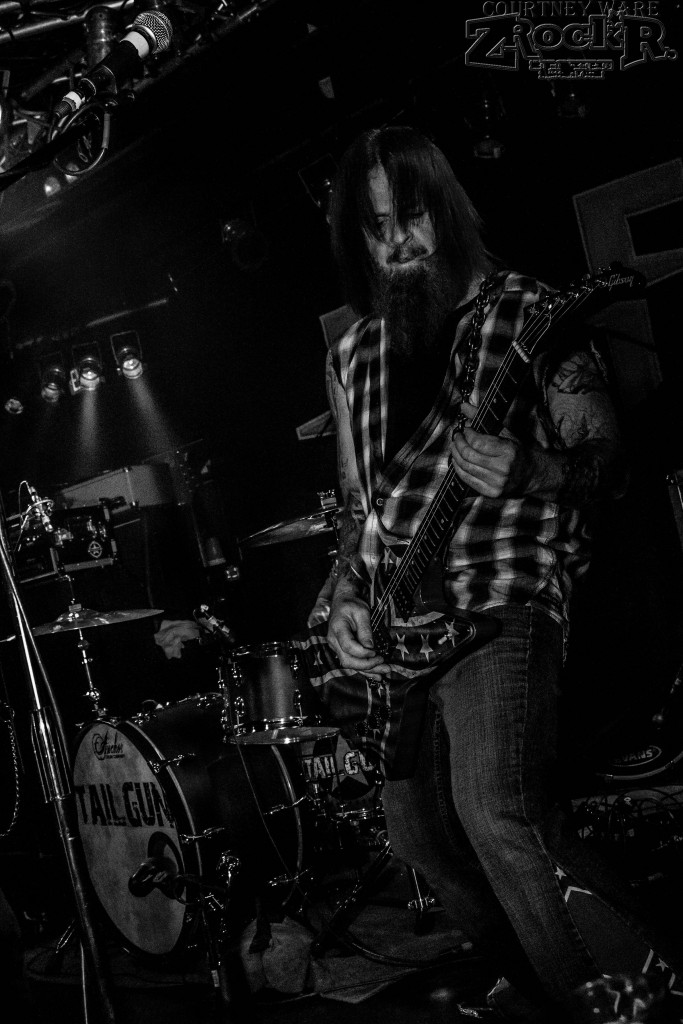 Opening the show was TailGun, one of Vegas' finest local bands. With a classic hard bluesy rock sound not unlike AC/DC but also one that incorporates more modern elements to keep things fresh, this is a group that has kept me entertained frequently during their nearly two years together. The band recently released Comin' in Hot, their debut album, to rave reviews from the rock and roll fans of the Vegas Valley. Songs like the title cut, "Ass, Grass or Cash," and "Pocket Change" are all instant anthems that fans of classic-bluesy style hard rock are going to be singing for years. The group's "back to basics" approach has won them many followers, and rightfully so.
But how does UFO fare in a live setting, after over four decades together?
This is the fourth time I have seen UFO live; the group has toured America a number of times in recent years promoting their most recent releases. I caught the band at the Railhead inside Boulder Station in 2008, 2011, and 2012, each time being impressed with the band despite their age. It had been over three years since I had seen the band last, and was eager to see how they would sound in support of their new album from last year.
Fortunately, the audience had nothing to fear, and I highly doubt anyone who decided to attend the show in support of one of England's hardest rocking bands of the 1970s and beyond was disappointed with what they saw on the stage. Over the past several years, this lineup has tightened up and gained the stage presence and chemistry to succeed and create great music, both inside in the studio and out on the world stage.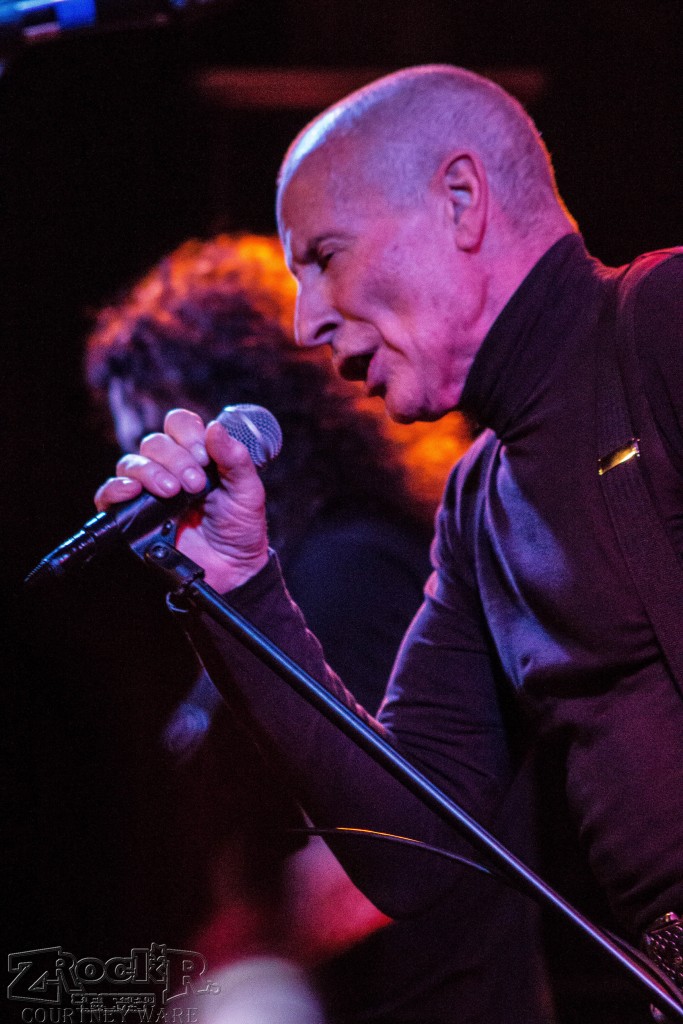 Vocalist Phil Mogg is pushing 70, but still packs one of the most distinctive voices in the rock and roll world. Even though he has traded in his spandex pants for a slightly more professional looking pair of suspenders, his immediately recognizable vocal style is one of the best things about seeing the band in concert. At first I did not realize who he was on the stage due to his shaved head (he had a head full of hair when I saw him last in 2012) but he quickly made his presence known. His witty jokes and random chatter between songs got more than few laughs from the crowd as well.
Fans typically are in an uproar when classic members leave old bands, and while UFO still maintains three fifths of its classic lineup, there are all of the purists out there who do not want to go and see them because "Michael Schenker isn't in the band anymore." People who live by this philosophy and did not attend the show for that reason alone missed out. Vinnie Moore is an absolute bad-ass who has truly come of age with the group. I admit that I was not the biggest fan of his first few efforts with the group on initial listens, but he has stepped up his game and melded perfectly with his fellow musicians, not to mention he is still entertaining audiences in his solo career on the side as well. Bassist Rob De Luca has done a fine job taking the mantle once occupied by Pete Way (there are conflicting stories as to Way's not being involved with the band anymore and why he did not participate in more recent American tours prior to leaving the group). Put simply, these guys are no mere "replacements." They are tried and true members of the band that deserve the respect of the fans.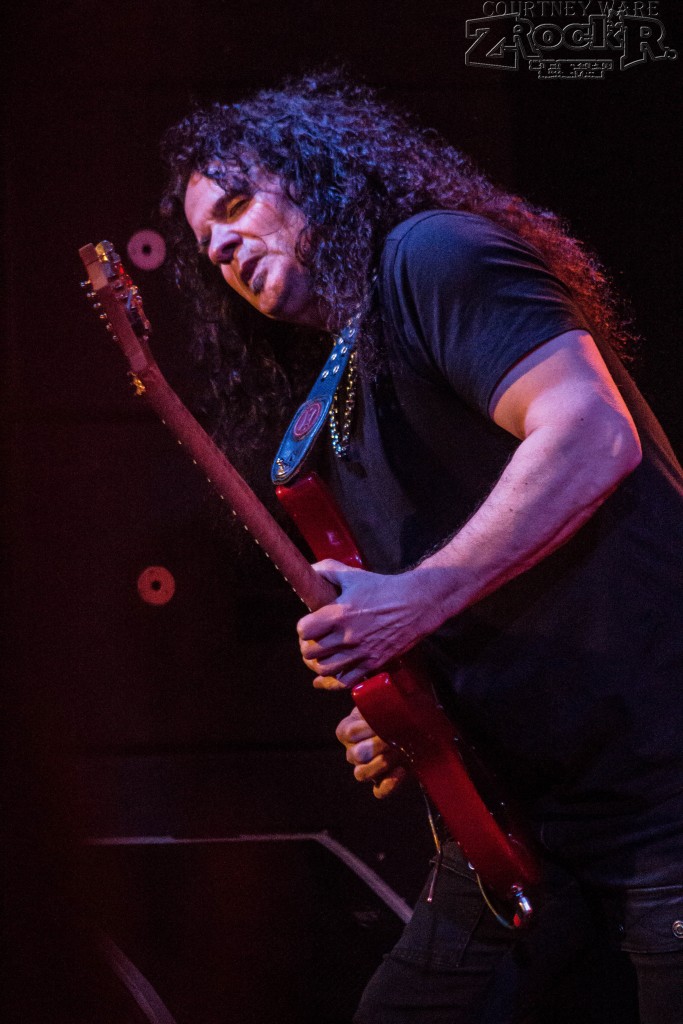 Classic members Andy Parker and Paul Raymond are no slouches either. Parker still pounds away at the skins with a ferocity that does justice to the material, old and new alike. Raymond's keyboard parts still help to give the songs a distinctive feel that they would not have had otherwise. Many bands reaching this stage in their career hit a point where the music and the performances become stagnant and uninteresting; most certainly NOT true for the mighty UFO and all of the players in question!
The setlist was arguably the most impressive part of the night. When I saw the band at the Railhead the last few times, it was mainly just Schenker-era 70s hits coupled with a few cuts off the then-newest album. This time around the band overhauled things, much to the delight of this die-hard fan. In addition to tracks off the band's newest two albums and Schenker era hits, they even threw in some rarely heard deep cuts from the Paul Chapman era! We even got "Venus," a criminally underrated song the band put out in the 90s when they were being ignored in favor of changing musical trends. A few minor Schenker era hits were MIA ("Natural Thing" and "Hot N Ready" being the two biggest offenders in that regard) but I did not mind this too much in that it allowed room and time for those Chapman songs fans likely thought they would never hear done live again. Of course, where applicable, the band did their thing and made for some extended jams and solos, much to the delight of fans; I doubt I will ever get tired of "Rock Bottom" in its "live extended jam" version.
–SETLIST–
"We Belong to the Night" (Mechanix, 1982)
"Fight Night" (Seven Deadly, 2012)
"Run Boy Run" (A Conspiracy of Stars, 2015)
"Lights Out" (Lights Out, 1977)
"Too Hot to Handle" (Lights Out, 1977)
"Venus" (Walk on Water, 1995)
"Only You Can Rock Me" (Obsession, 1978)
"Burn Your House Down" (Seven Deadly, 2012)
"Cherry" (Obsession, 1978)
"Love to Love" (Lights Out, 1977)
"Messiah of Love" (A Conspiracy of Stars, 2015)
"Makin' Moves" (The Wild, the Willing, and the Innocent, 1981)
"Rock Bottom" (Phenomenon, 1974)
–ENCORES–
"Let it Roll" (Force It, 1975)
"Doctor Doctor" (Phenomenon, 1974)
"Shoot Shoot" (Force It, 1975)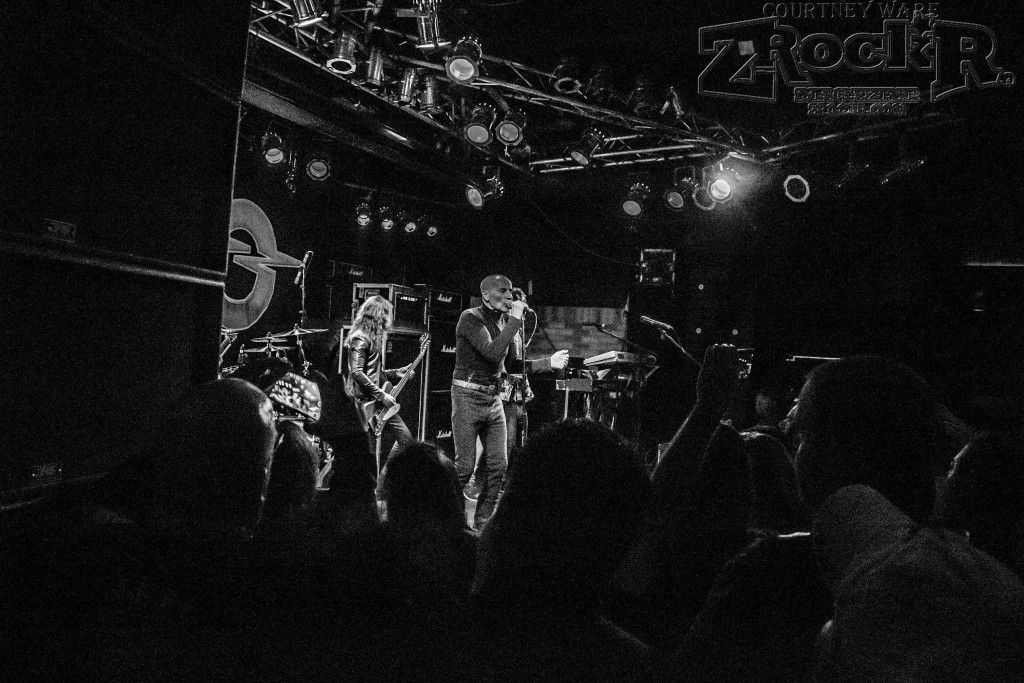 UFO never got the proper credit in America despite being a major influence of the hard rock and heavy metal of decades to come. This fan is glad to see the band still going strong and rocking the world. When you see the band live, if you are a rock/metal fan, you are not going to be disappointed with what you see and hear. These shows come highly recommended for the fans.
https://www.youtube.com/watch?v=XklxANyg4KU
PHOTO CREDIT: All Photos by Courtney Ware for ZRock'R Magazine- ©ZRock'R Entertainment, LLC- ALL RIGHTS RESERVED