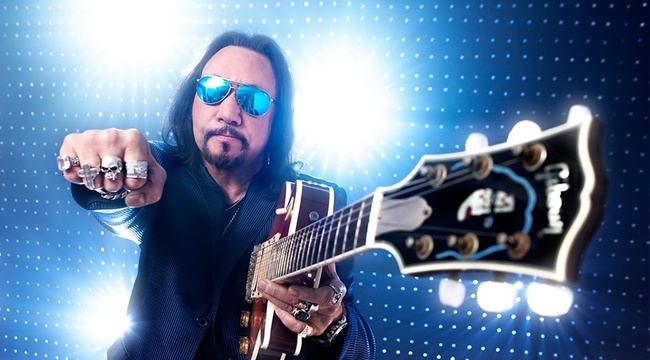 THIS was a show I was very much looking forward to. What a double bill. Lita and Ace. The former I'd seen twice before, and the latter only once. And me being the KISS fan people know me to be, the admission about Frehley shocks many.
The first time I saw Lita was on her Dangerous Curves tour. I couldn't tell you who else was in her touring band then other than John Lowery, AKA John 5, before he got that moniker. This time I had no idea who was in it in advance, other than drummer Bobby Rock. That to me was a cool KISS connection, since Bobby was in Vinnie Vincent Invasion, and Vinnie, as most know, replaced Ace in KISS; a move that Ace at the time certainly didn't seem too happy with, given the stories I'd heard of him signing Creatures of the Night tour books down the road.
The last time I saw Ford was just a handful of years ago, opening for Poison and Def Leppard in '12. Oddly enough, Ace's drummer on this tour, Scot Coogan, was Lita's drummer at the time. Funny how networking works in the music business. Lita has always brought her "A game" live, and this time shouldn't have been an exception. Ace I saw in '87 on a bill with openers White Lion, and his band preceded headliners Y&T. Sadly, I missed him on the much-ballyhooed KISS reunion tours due to the high ticket prices and perception that it'd be impossible to score a good seat. Ouch!
Anyway. On to the show at hand.
Ford and company opened with a scorching rendition of "Gotta Let Go" and it never let up from there. Although her impressive 12 song set list was heavily weighted in favor of the Lita LP (her most successful) it certainly didn't disappoint. Surprise songs for me included "Larger Than Life" and "What Do Ya Know About Love?" from her oft-overlooked album of 1991. Relative newcomers to her touring outfit include Patrick Kennison on lead guitar and co-lead vocals on the Ozzy/Lita duet we all know (his red Plexiglas guitar was impressive as were his chops), and Marty O'Brien on bass. Fine musicians to be sure, but Bobby Rock stole the show to me, mesmerizing the audience with his brief but outstanding drum solo after the ninth song, "Can't Catch Me," a dedication to Lemmy Kilmister (R.I.P.) and one that he and Lita co-wrote. The title track off of her last studio effort Living Like a Runaway was present and accounted for as was her fine cover of Elton John's "The Bitch is Back," a sort of triumphant announcement of her return to the rock world after an extended absence. Even though the release of Wicked Wonderland several years prior was her first foray after her sabbatical, it didn't quite re-establish her as hard rock/metal's reigning queen like the last studio LP did.
Of course, no Lita show would be complete without a nod to her Runaways years, so "Cherry Bomb" did the trick there.
Another welcome surprise of sorts was the addition of the gifted Michael T. Ross (Raiding the Rock Vault) on keyboards for the final two tunes: "Close My Eyes Forever," and "Kiss Me Deadly."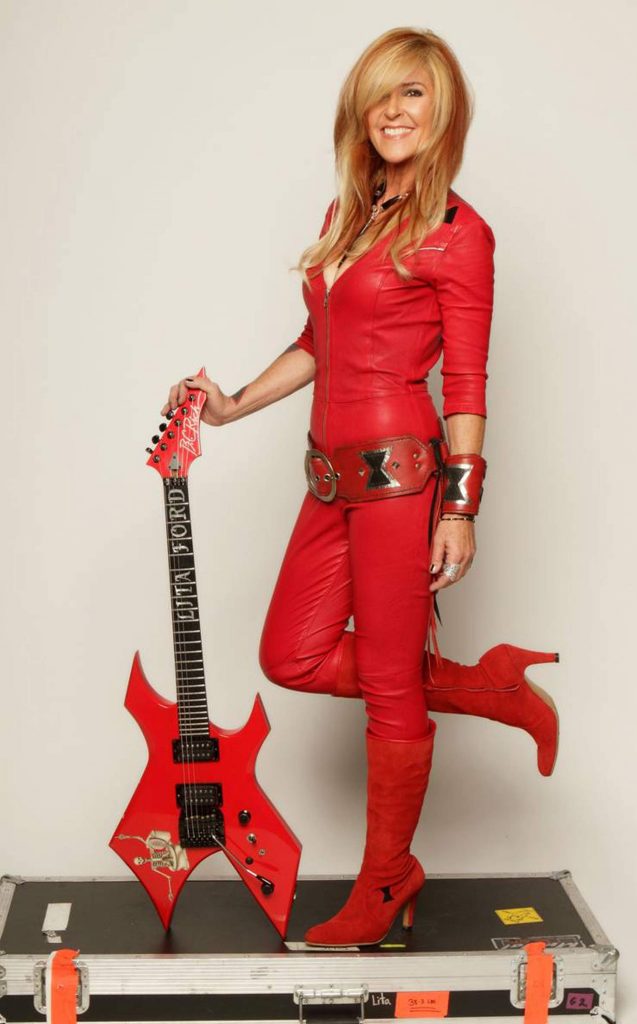 This was my first show at this venue and I have to say that the sound on the main floor was pretty good.
The best way to start an Ace Frehley show is with "Rip It Out" off of his '78 solo debut (which he released while still in KISS). Check. That's how you know that the band is firing on all cylinders. But not one to rest on his laurels and be a nostalgia act, Frehley delivered "Toys" AND "Gimme a Feelin'" off of his latest, Space Invader, which made an impressive showing on the Billboard charts when released in the latter half of '14.
To the detractors who complain about too many KISS songs in his shows: yes, there were EIGHT KISS songs played out of 17, but only five of those have been done by KISS live regularly, and two of those five were WRITTEN by him. Although Ace played "Cold Gin" in his former group's heyday, he didn't sing lead on it. The other three are possibly only played on KISS cruises, so Frehley is smart to resurrect those gems live in his outings.
Drummer Scot Coogan, aside from doing an impressive job on the skins, always delivers the Stanley vocals with surgical precision, and bassist Chris Wyse, who kicked major ass with his bass solo, sang lead on "Strange Ways" with gusto. A highlight for me included finally seeing longtime Ace Frehley guitar cohort Richie Scarlet in action. This guy "brings it" with his stage presence and playing.
All of the expected guitar effects from Frehley were on full display as was an impressive huge banner. Although I wish Anomaly had more songs culled off of it than the lone "Sister," at least it wasn't ignored completely. "Emerald," a Thin Lizzy cover on Origins, Vol. 1, an upcoming covers album of his, was played with finesse.
All in all I'd have to say that this concert was a definite highlight of the year for me. And it made me want to kick myself for not seeing Frehley live in some 29 years. If you were there you know it was an outstanding night.