If you follow the Las Vegas rock scene at all, you have likely seen or heard of Carol-Lyn Liddle at some point. Whether shelling out Iron Maiden tunes in Aces High just as well as her male peers, or paying homage to some of classic rock's greatest tunes in Raiding the Rock Vault, this is someone who has left a lasting presence on rock and roll and Sin City, and rightfully so.
Liddle left Raiding the Rock Vault a few months back, but has certainly been busy in the meantime. Herstory of Rock is the latest venture from Liddle, and one that many fans have been eagerly awaiting. Given the massive amount of people that packed the Chrome Showroom at Santa Fe Station for this show, it is safe to say she will not be done rocking this city any time soon.
For the Herstory of Rock show, Carol-Lyn Liddle is joined by her husband Patrick Puffer on guitar, as well as a full band of all-star Vegas musicians and on-stage dancers.
Upon arrival to the venue and the lights going down, audiences were greeted by a video screen presentation featuring girls of all ages rocking out, and a number of interview/"rock history" clips to set the stage for the evening. I am not sure audiences knew for sure what they would be getting, but there were certainly plenty of people on hand to cheer on one of Vegas' favorite girl rockers!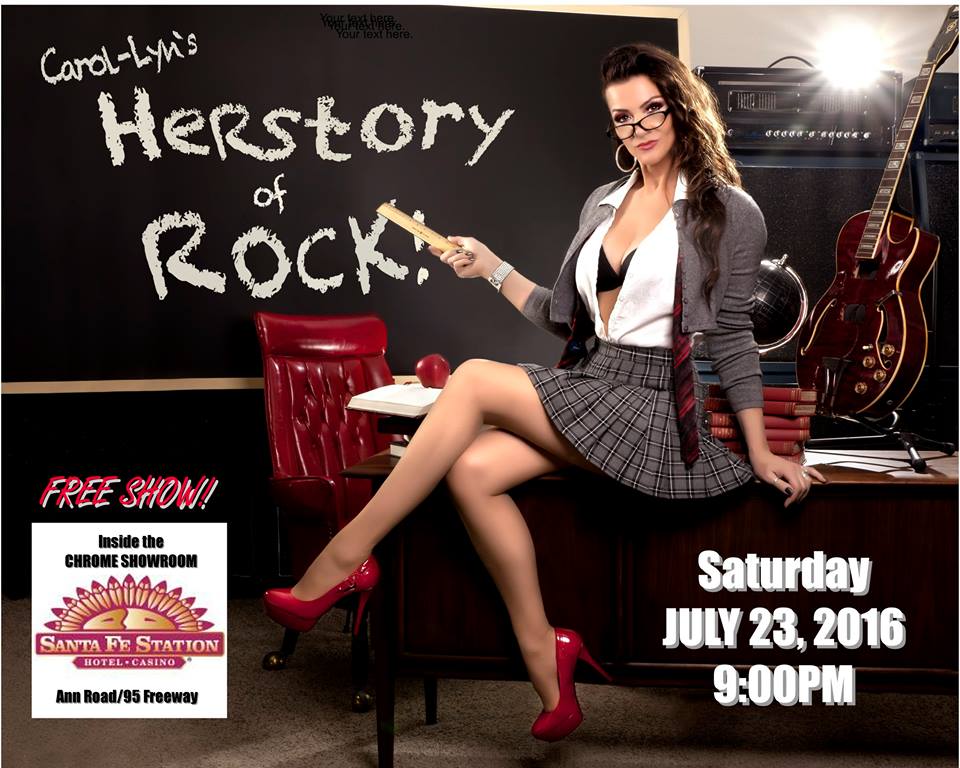 The "structure" of the show covered roughly 15-20 years of rock and roll, from the Woodstock generation to some of the biggest hit makers of the 1980s. There were video transitions between songs/segments, and even accompanying footage that was appropriate for the song at hand being performed (for instance, a Janis Joplin song was accompanied by video footage of people attending the Woodstock festival).
Artists paid tribute to included Janis Joplin, Grace Slick , Tina Turner, Cher, Lita Ford, Joan Jett, Chrissie Hynde, Pat Benatar, and the Wilson Sisters of Heart. The show was only enhanced by Liddle's constant appropriate costume changes, and similarly clad dancing girls on the stage (and my hat goes off to them all for being able to pull off the rapid wardrobe changes!) All of this came together nicely, and having an ideal backing band certainly did not hurt. All of this helped to paint a picture of various eras of classic rock and pop; this was a great reprieve from cover bands in town that just play the same songs over and over again. Needless to say, the band did justice to the material, due in no small part to the presence of a powerful front woman, who remains a personal favorite all these years later.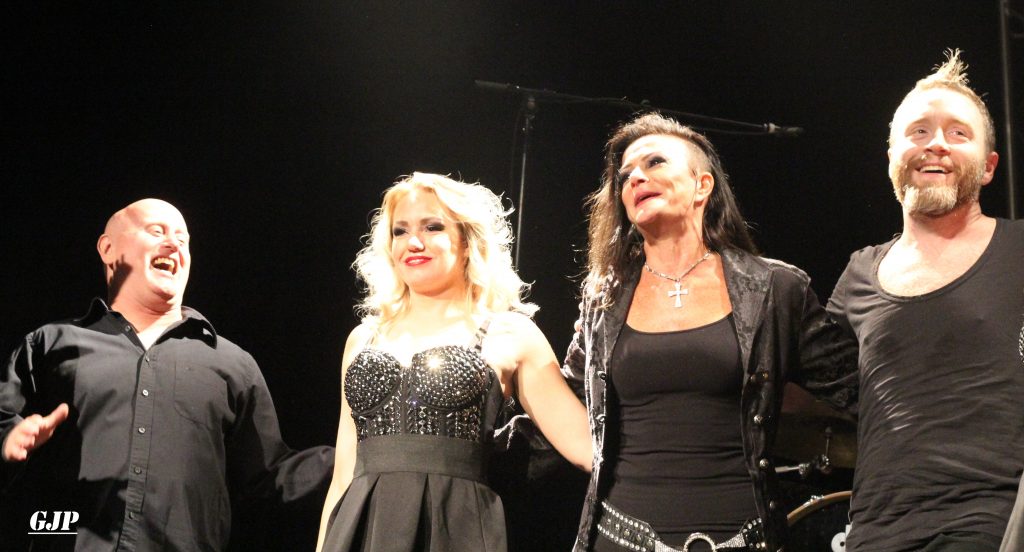 I only had two minor issues with an otherwise excellent show:
First and foremost, it simply was not long enough! It lasted barely over an hour; many people in the audience were anticipating a larger show based on projected run times through the Facebook event announcements. I would loved to have spent more time with Liddle and company, though I can safely say that the brevity was the show's only major weakness.
The other issue was that the show did not go farther than the 1980s, and even then, there were a few missed opportunities in the "earlier years." Liddle is more than capable of belting out the harder and heavier songs (her days with Aces High, a local Iron Maiden tribute, prove that beautifully) so why not include a Doro Pesch/Warlock song, or a Wendy O. Williams/Plasmatics song? It also would have been nice to see this show get into the 1990s; this fan would love to see Liddle trying her hand at a Courtney Love/Hole song, for instance.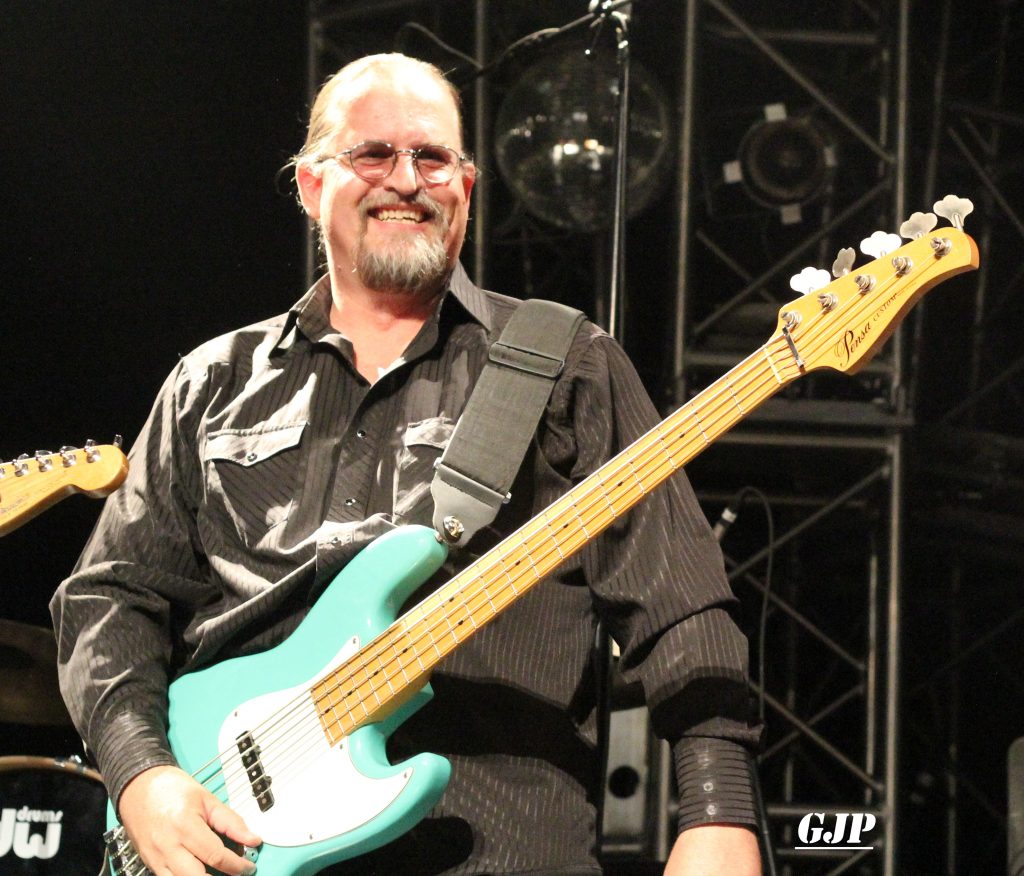 Despite the brevity, Carol-Lyn Liddle beautifully demonstrated why she is one of Las Vegas' leading ladies when it comes to rock and roll. She rocked the Chrome Showroom and then some; it is no surprise she was able to draw in a packed house for the (all too brief) evening. It is unclear if this will be an ongoing thing with regular performances or only sporadic, but regardless, you owe it to yourself to get out there and see Carol-Lyn Liddle's Herstory of Rock!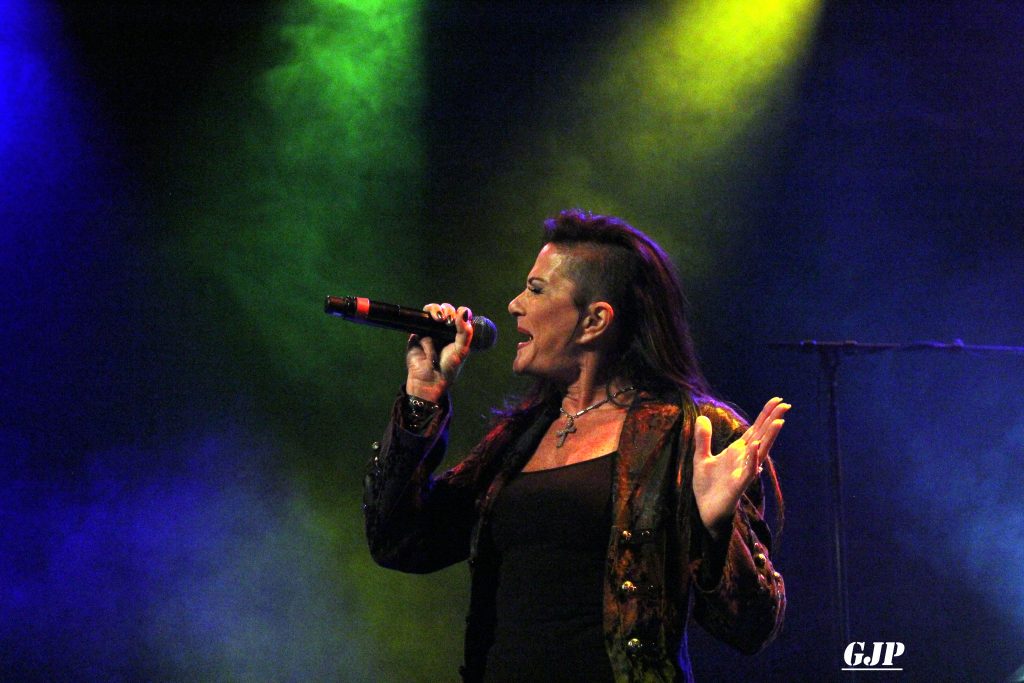 PHOTO CREDIT:  Gator Jones © Gator Jones Photos. Used with permission. All Rights Reserved.