Before we get into the main event of the evening, I have to give credit where credit is due, and that is to the local supporting acts: Devil's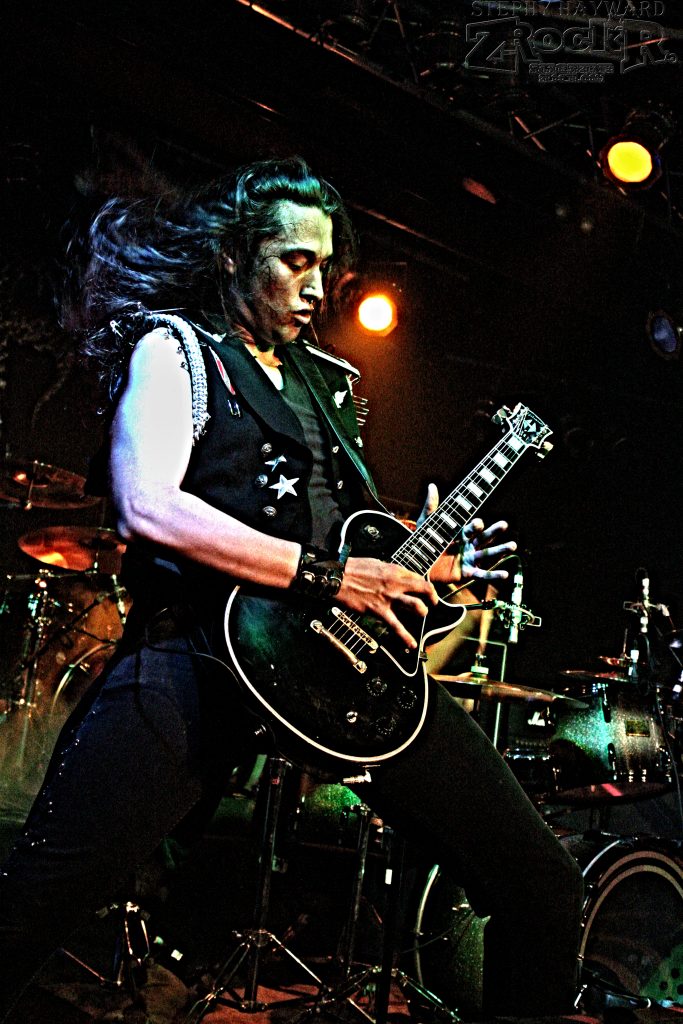 Run and First Class Trash. If you have not seen either band, you are missing out. Spawned from the ashes of Taking Dawn, Devil's Run is a force to be reckoned with. Their overall sound is a blend of classic rock and radio-friendly metal doused in Jack Daniels. The presence on stage was great, the songs were catchy, and the energy was high. The crowd stayed rowdy and intrigued as each song progressed, causing more and more people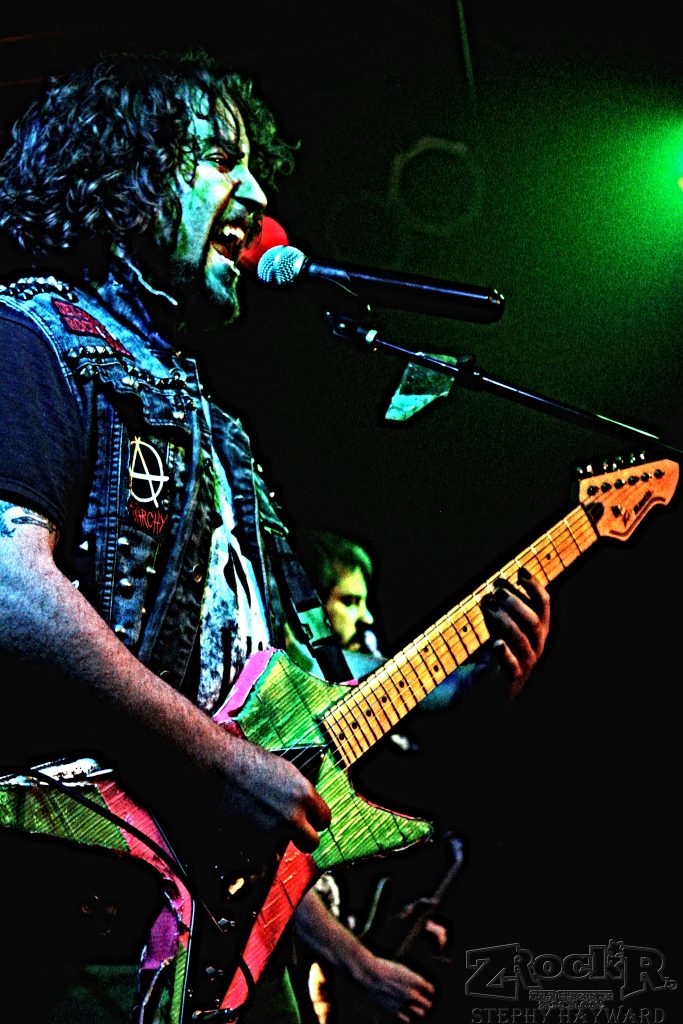 to gravitate from the outside – in.
Following Devil's Run came First Class Trash. These guys are a bit more on the industrial side, with heavier guitars, synthesizer fillers, and harmonizing double vocals. It was evident that these guys were popular amongst the crowd, as members of the audience could be seen singing along, especially during what is probably the band's most popular song, "Fuck You Till You Love Me". These guys are influenced by multiple artists, but if you are a fan of bands like Celldweller or The Crystal Method, I am pretty sure they are right up your alley.
Now, on to the main event…
Rock and roll is danger. From Elvis' swaggering hips, to Pete Townsend smashing guitars, to Axl Rose just not bothering to show up; these things are what makes live music great; that sense that it could go off the rails at any moment. Puddle of Mudd, with unpredictable lead singer (and only remaining founding member) Wes Scantlin, has become one of the most unpredictable bands on the touring circuit today. While heading to cover the band at Count's Vamp'd I said to my companion, "This is gonna be either an amazing one hour show, or a fifteen minute train wreck, and I'm kinda hoping for both."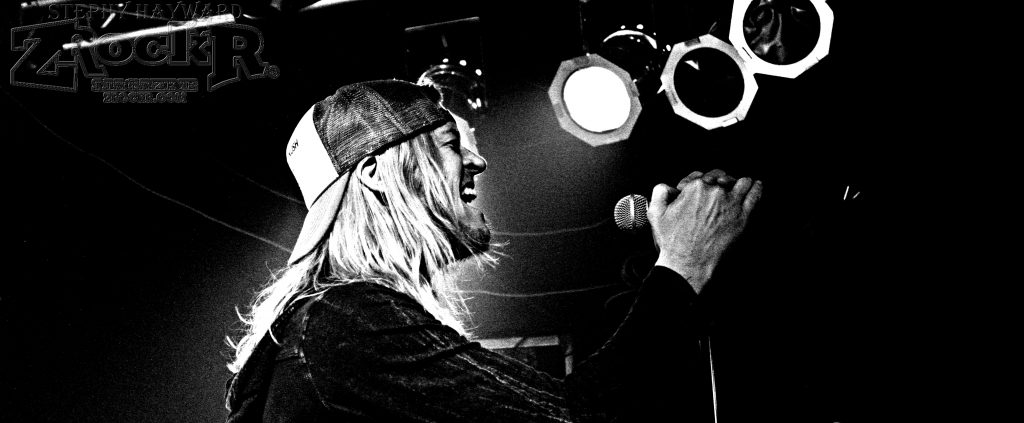 I was rewarded with the former. Opening the set with "Drift and Die", a song from their first independent CD (which was later re-recorded and released on their breakthrough album Come Clean). The band, featuring members that change on seemingly a rotating basis, hit all cylinders. Scantlin, looking rather gaunt, came out smiling and pointing to the crowd after a short intro and proceeded to hand out bottles of water to the crowd. They launched immediately into "Psycho" from the 2007 CD Famous, and had the packed house singing along.
Throughout the evening, Scantlin looked like he was teetering on the edge, sometimes stopping mid song to glare at the crowd, but would then laugh, almost like he was teasing the audience. After playing one of their biggest hits, "Control", which the managed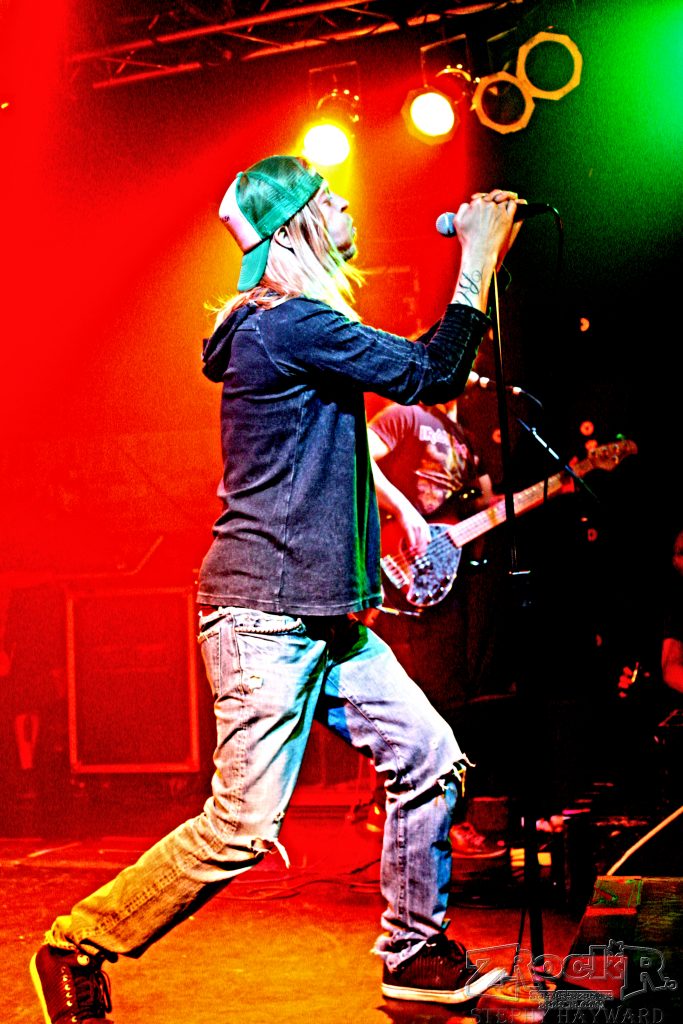 to segway into an abbreviated version of Black Sabbath's classic ,"War Pigs", he handed out some more water and joked, "Some one film this and show those guys at TMZ that I'm not an asshole."
Having suffered through the embarrassment of being caught lip-synching at more than a few shows in the past, Scantlin was definitely singing live, as he moved his mouth away from the mic on a few occasions, and there was an audible dip in volume. He no longer plays guitar on stage, and to be honest, this reviewer is not sure that he could most of the time. However, his band, featuring guitarist Matt Fuller, Michael John Adams on bass, and drummer Dave Moreno (a veteran of such acts ranging from L.A Guns to Ice-T's Body Count) was spot on, never missing a beat as Wes shouted out song choices over the din of the audience. Having to play with such an unpredictable character is not easy task, but they pulled it off well.
Puddle of Mudd is one of those bands that has more hits than you would realize. Even I, who considers himself a fan, was shocked at the number of songs they played that I remembered being all over the radio and MTV in their heyday, already almost 20 years ago. If they come to your town, it's worth taking the risk. You'll either see a great show or a train wreck.
A little danger never hurt anyone.
PHOTO CREDIT: All Photos by Stephy Hayward for ZRockR Magazine-©ZRockR Entertainment, LLC – ALL RIGHTS RESERVED