It has been nearly eight years since the last Metallica album proper. Apparently we can look forward to their next studio album before the end of 2016. The group has even released a new song from the forthcoming record for the fans.
Hardwired… to Self Destruct is the title of the forthcoming album, with "Hardwired" being the first track the band is releasing to the public from the impending release (an earlier released track from these sessions, "Lords of Summer," will apparently only appear as a bonus track on Deluxe Editions of the album).
Following the passing of Cliff Burton in 1986, Metallica has had a very hit and miss career (but of course, has made millions and never fallen out of style). Their self-titled "Black Album" spawned countless rock/metal crossover hits. 90s releases Load and Re-Load had a mixed critical and commercial reception due to a change in musical styles, but still sold very well. St. Anger was complete and utter garbage, poorly produced with one-dimensional songs stretched out to unnecessarily long lengths, and an unlistenable "nu-metal" sound that was completely atrocious. The group surprised audiences with their return to form, 2008's Death Magnetic, with the production being the only issue with the otherwise excellent release that was their best since the 80s. But then they went down the hole again with Lulu, a collaboration with Lou Reed (RIP) that was so bad it made St. Anger look good.
Yes, it has been quite the roller coaster ride.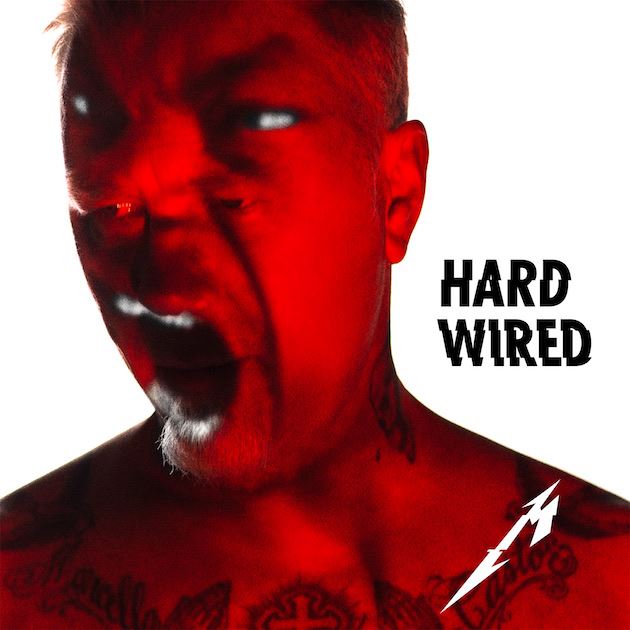 After having given "Hardwired" a listen, I think it is safe to say that the new release is likely to restore faith in the band all around.
Essentially, "Hardwired" is not too far removed from what we heard on Death Magnetic, on a number of that album's fastest and heaviest tracks, but it has a fuller, more powerful production style, which is a welcomed change. It has always been true of Metallica that you can listen to any of their songs and know which band you are listening to instantly, and this song proves to be no exception to that rule.
Metallica is at their best when they are hard, heavy, aggressive, and holding absolutely nothing back. "Hardwired" succeeds because that is exactly what the song is. When Hardwired… to Self Destruct hits stores before the end of 2016, I believe fans are going to be banging their heads to Metallica's music like they have not done in years.