Black Dawn is the latest release from Cactus. With a current lineup that includes classic members Carmine Appice and Jim McCarty, plus the additions of Randy Pratt, Jimmy Kunes and Pete Bremy, the group has come out of nowhere, and given fans a band new album! This is the first Cactus release in several years, and needless to say, this fan was excited to give it a listen.
Cactus was originally spawned from the ashes of Vanilla Fudge, the legendary psychedelic act that feature Tim Bogert and Carmine Appice, but took things in more of a bluesy hard rock direction than that band. Disappointingly, Bogert has had to retire from touring in recent years, but Appice is still a lasting presence in this and many bands.
With Carmine Appice keeping busy these days in more bands than I can count, and having just released his autobiography earlier this year, a new album from Cactus was honestly the last thing I was expecting. The Cactus band name might not be immediately familiar, but upon their conception in the early 1970s, these guys were being revered as "America's answer to Led Zeppelin." Those that have listened to the band's music know that the description is apt and one they are certainly worthy of.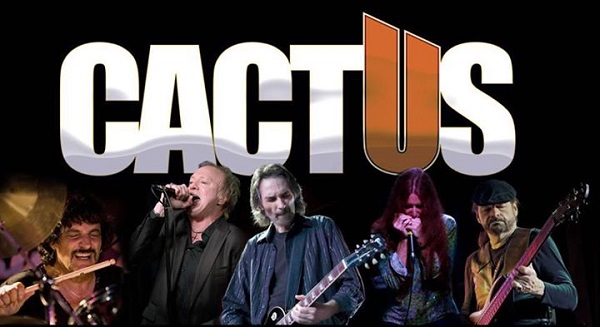 But nearly half a century after the band launched, how does the latest studio effort from these bluesy hard rockers fare? Is this one worthy of the reputations of these musicians, or should they have moved on and forgotten the Cactus name?
I will be honest; I was not quite sure what to expect from this release. This fan figured it would probably be a good and decent addition to Carmine Appice's already vast catalogue of music.
What I did not expect was one of the best rock and roll albums of 2016.
Reviving an old band when many of the former members are no longer present is always a risky business. Even the classic lineups of many bands that are still together fail to deliver. But Appice and McCarty come back as Cactus and the results are anything but forced or contrived. These are some of the unsung heroes of rock and roll, rocking out and having a good time. It shows on every single track of this release, giving listeners the best of classic hard rock and bluesy sounds.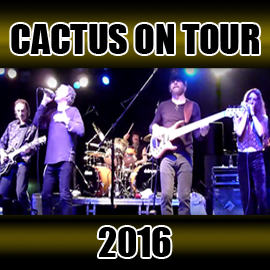 Black Dawn does not disappoint, providing audiences with something that is hard and heavy, yet manages to be such without veering far from the band's blues roots as well. Harmonicas show up on a few tracks, and the band is not afraid to slow things down on a few cuts either. From straightforward rock passages to lengthy instrumentals, there truly is a little bit of everything on the latest Cactus record, and nary a dull moment to speak of. As an added bonus, the group has even included two bonus tracks recorded back in the day with the classic Cactus lineup.
I expected a good album from this Cactus revival, but Black Dawn shatters expectations and stands as one of the best albums of 2016. Are you a fan of classic hard rock and/or blues rock? The latest release from Appice, McCarty, and their bandmates is one that is not going to disappoint. Absolute highest recommendations for Black Dawn!
https://www.youtube.com/watch?v=k_blaOabbFM