Sitting down with fellow musicians and picking their brain has always been a favorite pass time of mine. When I asked Michael "Doc" Ellis and Todd "Dammit" Kerns to discuss their newest project, "Todd Kerns & The Anti-Stars", I was thrilled when they agreed. We met at the Starbucks in the Silverton Casino over coffee, and it was immediately apparent that we stuck out like three sore thumbs: There was Todd- tall, dressed all in black, "like a rock star", according to Ellis. Myself, hair down in a nirvana T-shirt, and the Doc of all things rock himself- sunglasses on inside, looking like he was about to go surfing in the desert. We got our coffee, sat down, and immediately started laughing and discussing their new "residency" at Count's Vamp'd, with four shows slated for Sept. 23rd, Oct. 27th, Nov.18th, and Dec. 16th.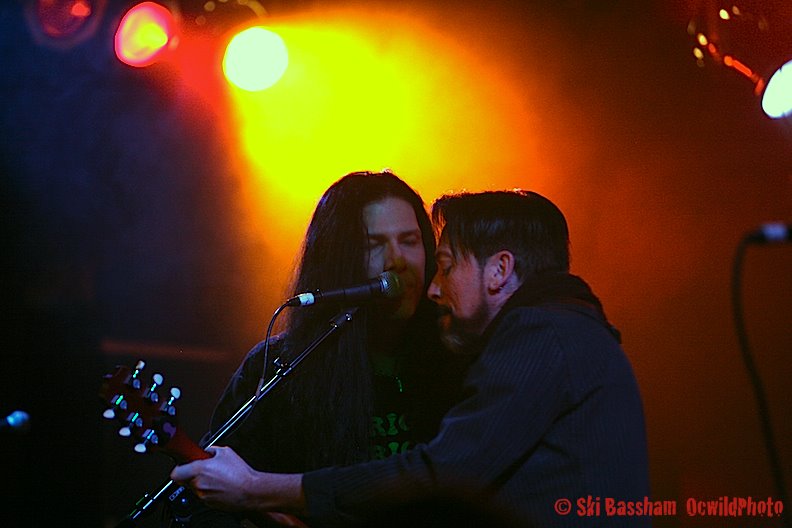 It would be remiss to not state the obvious: Todd and Doc, formerly of Vegas' own Sin City Sinners, most recently of Slash Featuring Miles Kennedy & The Conspirators and RATT respectively, have long been entrenched in the Las Vegas music scene, and they hold that distinction with pride.
"I'm from a small town in Canada." Todd states. "There wasn't really a music scene when I was growing up. You just liked what you liked. After playing with my bands Age of Electric and Static in Stereo, I moved here, and it was like a reboot. Nobody knew who I was, so it was like I had to start over again, building a reputation." He found a partner in crime in Ellis, and their friendship is apparent in the way they mock each other, as well finish each others thoughts. Together with local bassist Michael Elersic and former Otherwise drummer Corky Gainsford, they have formed a band of some of the best musicians the city has to offer.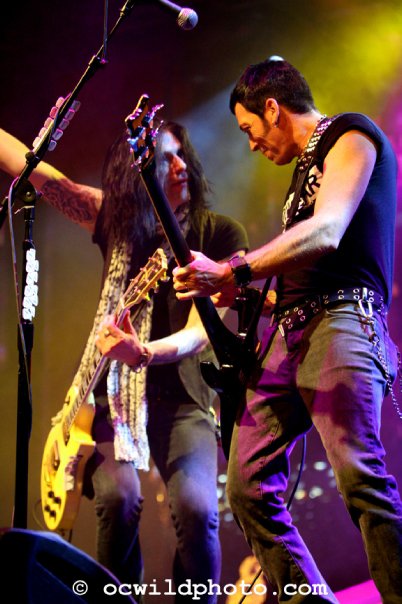 "Those guys are sooo good." Ellis says. "It's like having a safety net. We know that we can go off and do whatever we want and they got the foundation solid! It's so liberating to have that."
So, what brought the new project about? Kerns explains:
"Well, I knew 2016 was going to be a down year for the Conspirators, with Myles doing another Alter Bridge record and Slash doing the Guns N Roses thing, and I was l like 'I need to play'! So, I got asked to do this birthday party a few months ago, and I called Ellis, Mike, and Corky and said, 'Hey, you wanna do this?' and they were like 'Yeah!' so we did it, and it was awesome! So, I said, 'We should do this again!' and everyone was on board. It's exciting because I'm hearing songs from my acoustic CD Borrowing Trouble being done with a full band, and it's like they are completely new songs! I'm looking forward to experimenting with it."
"He never knows what we are gonna do to his music", Ellis laughs, "and that's the cool thing. He may have a heavy song and I'll throw in a surf rock riff and we will be like, 'Yeah! Keep that!' It gives us all an opportunity to experiment and see what we can do with it."
Kerns continues, "That's why we decided to do one show a month. First, we didn't want to over saturate ourselves by playing every night. We want each night to be its own entity. If you see us in September, you'll want to come in October because it's gonna be different." This isn't your typical Vegas show, however. "We aren't doing any covers, unless we just feel like ripping something out for the hell of it." Kerns explains. "This is a live show of original music. Everyone in Vegas knows and plays the same 30 songs. You can find anyone to play 'Highway to Hell' or  'Jessie's Girl'. I didn't want that. I wanted guys that can bring something to my music, to make it better and give it life."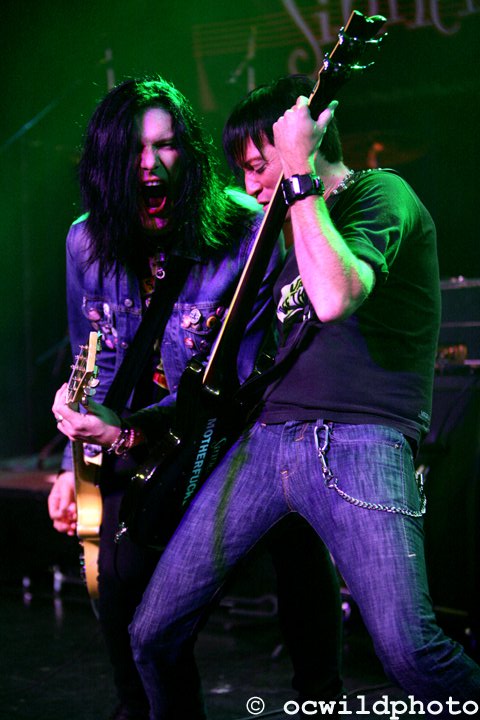 Ellis adds, "I love the challenge of playing something that I never did before. I don't understand how so many guys out here don't want to step outside their comfort zone. You call them up to jam and they are like 'I need to bring my own guitar, my amp, my pedal board, and we have to play these songs cause it's what I know.'  Whatever dude. I'm like, bring it on, challenge me!"
The Anti-Stars set will be a collection of songs Kerns has written and recorded over the years, going all the way back to Age of Electric, through his solo album Go Time and even Sin City Sinners.
"At the end of the day, if anyone asks me what I'd like to be doing, it's always gonna be 'Playing my songs.', and that's not an ego thing. I write songs so they CAN be played live in front of people. So, when I get to do it, especially with my friends, it's just a great feeling."
As for the future of the Anti-Stars after the four shows, Todd and Doc leave that open. "Who knows?" Ellis starts, "I mean, if we get to do it more I'm all for it. You know me, I just wanna play."
Todd adds, "I don't think about the next show util the first one is over. I'll be thinking about the first show until September 23rd. Then, on September 24th, I'll start thinking about October. Otherwise, you can't enjoy it as it's happening."
The September 23rd show at Count's Vamp'd will feature a VIP package for $25 that includes:  a chance to walk the Agent Royale/Dammit wear (Todd's clothing line) red carpet, a chance to watch the sound check before the show, an Official Agent Royale Poster, a chance to check out the Anti-Star Bass, an official guitar pick, and a photo with Todd.  General admission is $5. Opening the evening will be local favorites: Wicked Garden. 
There is a special four show discounted pass available as well for $80. Check out www.ToddKerns.com for more info
PHOTO CREDIT: All Photos by Ski Bassham, ©OCWild Photo- Used with Permission.