About a year ago, I went to see Stephen Pearcy (former lead singer of Ratt) put on a show, and I remember being thoroughly disappointed by his lack of effort on the stage. However, that evening did hold a rather unexpected highlight in the form of its opening act:
Budderside.
Following that evening, I have been curious about the fledgling band ever since. The group features the talents of vocalist Patrick Stone, bassist Michael "The Stoneman" Stone, drummer Rich Sacco, and guitarist Johnny Santoro. The record was released earlier this month via Motorhead music, and was even produced by Paul Inder Kilmister (Lemmy's son).
Having seen the band live, and their mixture of covers and originals, I was all the more curious to see how the completed record would fare. Nearly a year since I had seen them live, the album has been released. Is this a band you are going to want to keep your eye on?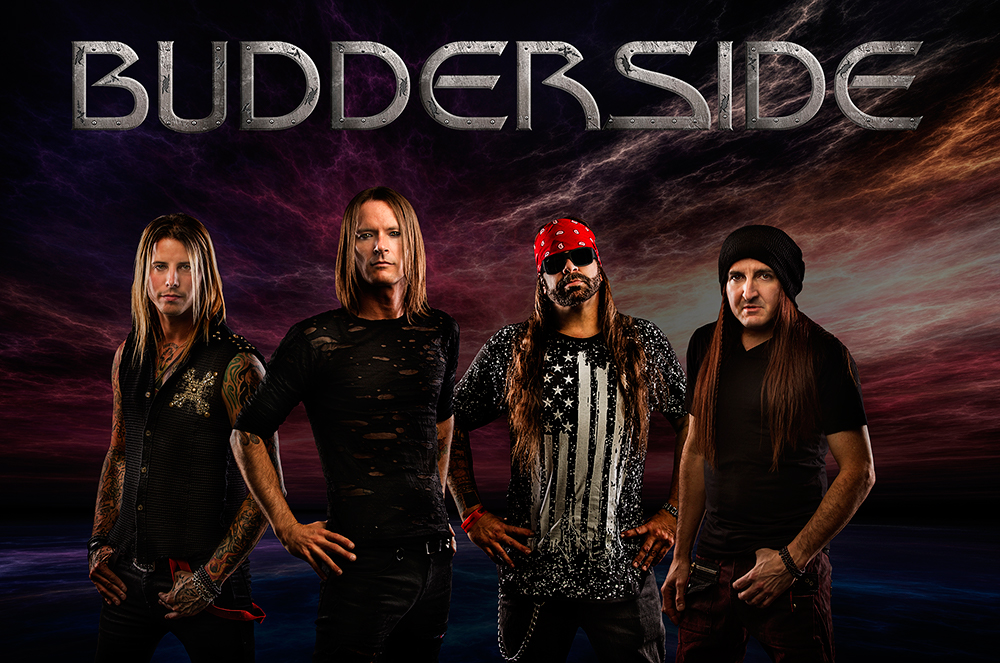 First of all, even though I made mention of this record being released on Motorhead Music and produced by Lemmy's son, do not get your hopes up in that regard; this album sounds NOTHING like Motorhead (although Phil Campbell does guest on one track). It is very much a modern rock album of all original tunes.
People who know me know I am a huge fan of classic hard rock and generally loathe more modern flavored bands and songs. But Budderside, on their first effort, manages to be that rare act that gets modern rock rock. There are a myriad of sounds explored on the group's album, from straightforward alternative-tinged modern rock, to power pop, and even a few unexpected and surprisingly delightful detours. There are songs that could be considered pop ballads, and even a ska song! It may not grip you on the first listen, but Budderside has taken all that is good in modern rock and brought it together on a single release. The results speak for themselves, and they have given the fans a worthy debut album.
It is certainly different and may not be what you expect, but that is not necessarily a bad thing. Budderside is a new band worth keeping your eye on. They have given us a powerful and diverse debut that makes it clear they are here to stay. If you want something new in the world of rock and are tired of the same old bands doing the same old things, pick up the debut from Budderside. Highly recommended!