When Green Day came from California's punk scene in the early 1990s, it is highly unlikely anyone knew how popular they would go on to become.
The pop-punk trio of Billie Joe Armstrong, Mike Dirnt, and Tré Cool were signed to a major label in 1993, and became overnight superstars despite being only in their early 20s at the time. Over the years, this is a band that has evolved considerably, and certainly transcended the punk rock label. From their early raw and punky songs to their more recent forays into concept albums, this is one of the few bands of the 90s alternative rock scene that is not only still around, but also as relevant and popular as they have ever been.
Revolution Radio is the twelfth studio album proper from Green Day (do you feel old yet?) If there is one rule with Green Day, that rule would have to be to expect the unexpected. The new release from the band is not going to leave the impact that Dookie or American Idiot did, but it will give the long time fan base a solid selection of new cuts worth their time.
Let's get the bad news out of the way first; nothing on the album is as good as "Bang Bang," the first single that was released roughly two months ahead of the album proper. That track is very energetic and easily the heaviest Green Day track in years, yet still with a relevant message. If you expected this track to be a prelude to be a return to the band's earlier, rawer sound, you may be disappointed in that regard. Fortunately, this fan was still impressed by what the trio did manage to offer.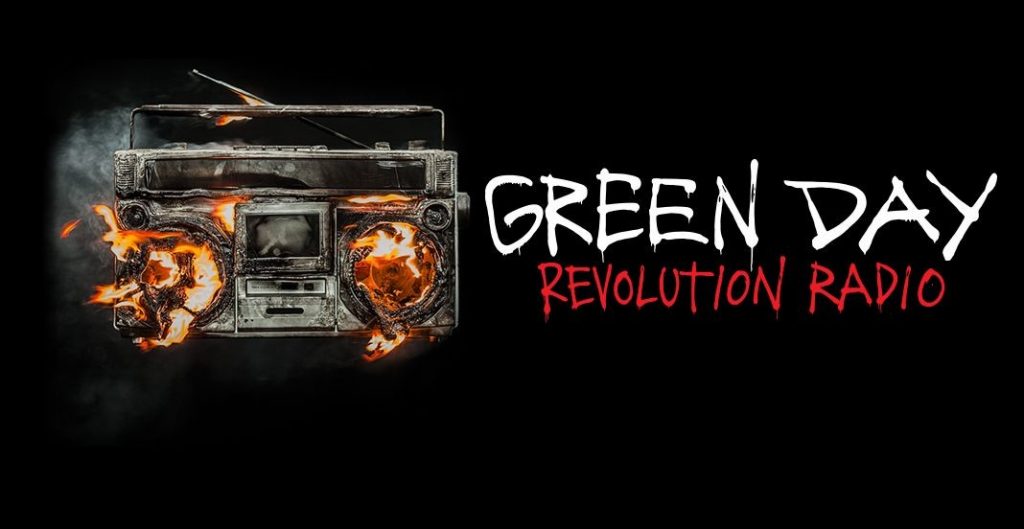 Revolution Radio is unlikely to stand out as one of the highlights in Green Day's catalogue, but it still manages to serve up a diverse assortment of tracks in its 45 minute run time. Make no mistake; despite the emphasis on power pop, this is still the more "mature" Green Day of recent years, even if this is not a full-on concept album or anything of the sort. From pop-punk anthems and melodic songs to straightforward rockers and even an acoustic ballad at the end, there are plenty of moments of triumph for the trio.
Revolution Radio is an album likely to divide Green Day followers, but is that not true of everything they have ever released? Fans of the group will likely be impressed by what they hear here. It is not their best nor their most memorable work, but serves as a solid new entry in their catalogue, which after four years was due for a new entry. Short but sweet, Revolution Radio lands a solid recommendation.