On Thursday, October 27, 2016, it was that time again. The Rockgodz Hall of Fame returned for their third annual induction ceremony, this time being held at the Hard Rock Café on the Las Vegas Strip (the last two ceremonies, in 2014 and 2015, took place at Vamp'd).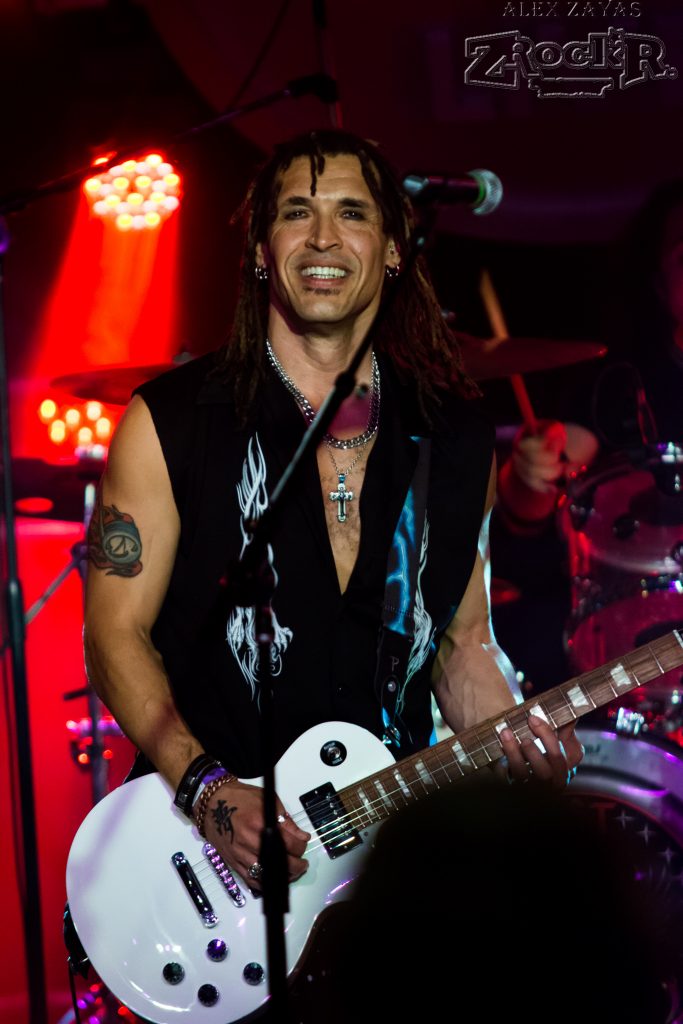 For the unfamiliar, this is an organization dedicated to giving credit where credit is due in the rock and roll world, to the "unsung heroes" of the music industry, including many of those that have been so wrongfully snubbed by the "actual" Rock and Roll Hall of Fame, which continues to disappoint with its less than stellar choices so often (but that is a debate for another day).
This year's show featured 11 scheduled awards, plus one "surprise" award, which the ceremonies tend to do every year. These are the individuals that were inducted this time around:
-Michael Anthony: Legendary classic bassist for Van Halen, who has also played in a number of VH bandmate Sammy Hagar's spin-off bands/projects.
-Kevin "Dugie" Dugan: Michael Anthony's long time bass tech. A known and respected figure in the industry.
-Jeff Young: Though best known for his playing on Megadeth's third album, this guitarist has participated in countless other projects over the years, many of which have been right out here in Vegas, where he now lives.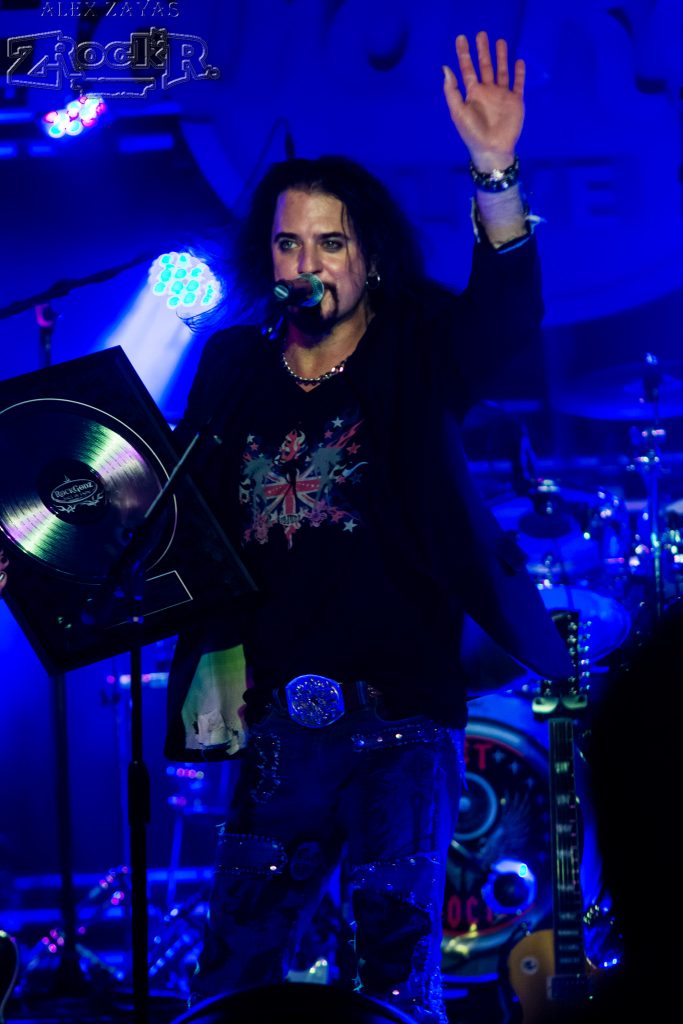 -Al Bowman: The founder of the legendary LA Music Awards, which has served as a stepping stone for many performers on the rise.
-Sandy Rizzo: A longtime behind the scenes figure in the music world, having worked alongside many bands and managers.
-Dave Amato: A member of the classic band REO Speedwagon since circa 1989.
-Buster Akrey: A songwriter/performer who has performed with artists like Steely Dan and Stevie Wonder. He also wrote music for the classic children's television series, Mighty Morphin Power Rangers.
-Hugh McDonald: Best known as the bassist in Bon Jovi since the mid 90s, replacing Alec John Such in the band. He was also in the Raiding the Rock Vault cast.
-Scot Coogan: Well known to people on the Vegas music scene, this guy has performed with artists like Ace Frehley, George Lynch, and Lita Ford.
-Freddie Salem: Known as a performer with The Outlaws, the legendary classic Southern rock band.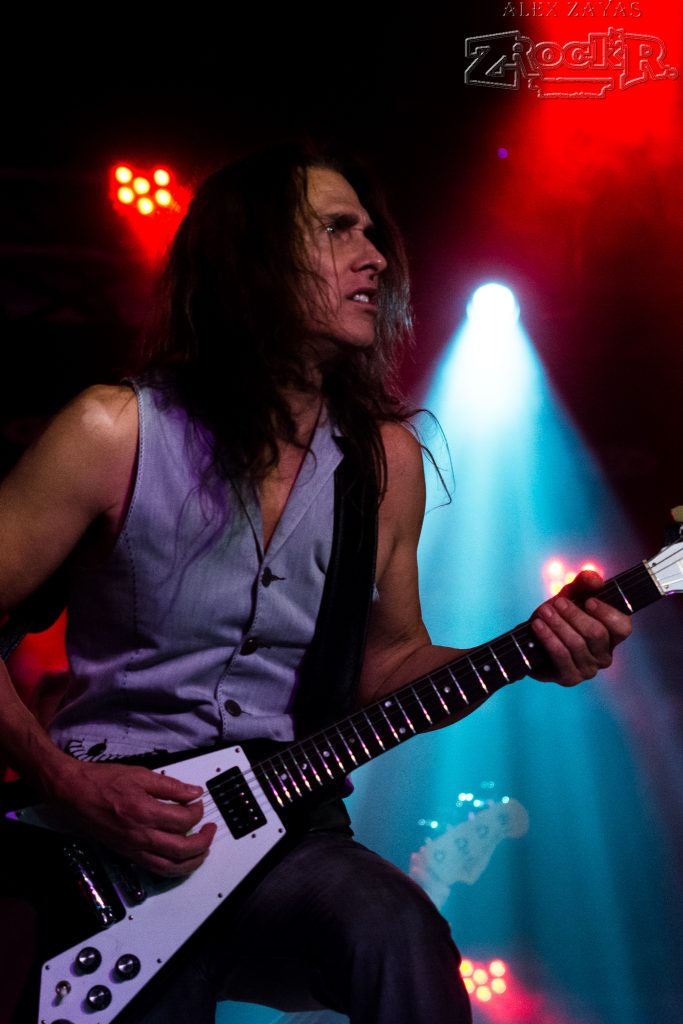 -Lonn Friend: An iconic rock journalist who was the founder of RIP Magazine.
-The surprise award recipient this year was keyboardist Gregg Fox, who also has performed with a myriad of artists.
Again, this event took place at the Hard Rock Café on the Las Vegas Strip, sometimes referred to as "Hard Rock Live." This three-story building features a gift shop/store on the first floor, a restaurant on the second, and a bar and the primary concert stage on the third; this event took place entirely on the third floor. With a good sized stage, bar area, and a balcony overlooking the lights of the Las Vegas Strip, it is definitely a unique place to see a show!
The evening started with a red carpet event, in which the inductees and invited guests were all photographed by the various press outlets in attendance. This part of the night was admittedly a little cramped and cluttered, though this has to do with the limitations of the venue and the size of the hallways used; it is unlikely anywhere else in the building would have suited this purpose better. That said, it was great to get all of this talent together in one place, and seeing the masses assembled definitely put in perspective just how many unsung heroes of rock and roll were together under one roof.
When the red carpet event ended, everyone headed into the main performance room.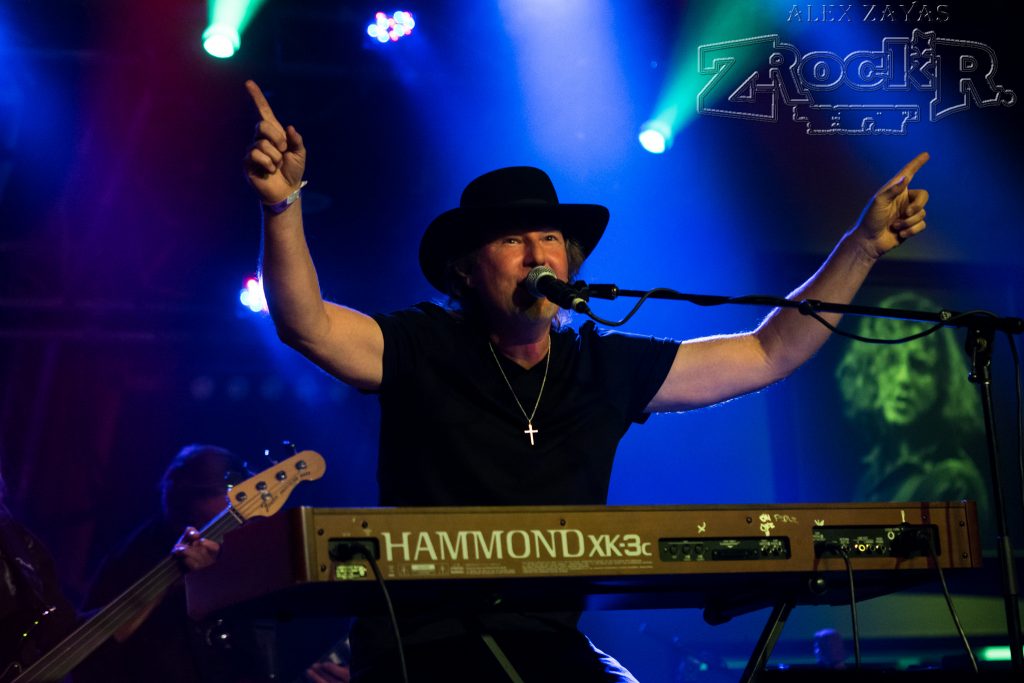 Anyone who had attended one of the prior events would have a pretty good idea of what to expect from the evening, structure-wise. One of the other people in attendance or hosting the event would introduce the inductee, show a video clip of said person in their element, and then present said person with their award. If that person was a musician, they would typically then jam with the musicians already on stage. This made for some pretty interesting moments. The video clips were great for learning more about the people that less is known about to the general public.
Other people in attendance that were not necessarily award recipients, or that had gotten one at a previous ceremony. Individuals I saw in attendance throughout the night included Jason and Janea Ebs, Frank DiMino, Bob Kulick, Tony Franklin, Duncan Faure, Mark Boals, Lez Warner, and countless others. And this, of course, does not even cover the various press personnel and other individuals in the industry that came out to cover the event!
Fans of rock and roll that opted to attend were certainly not disappointed by all that conspired on this evening; it is great to see that so many out there have been getting their just dues at long last, since the so-called Rock and Roll Hall of Fame is failing to live up to these promises and the like.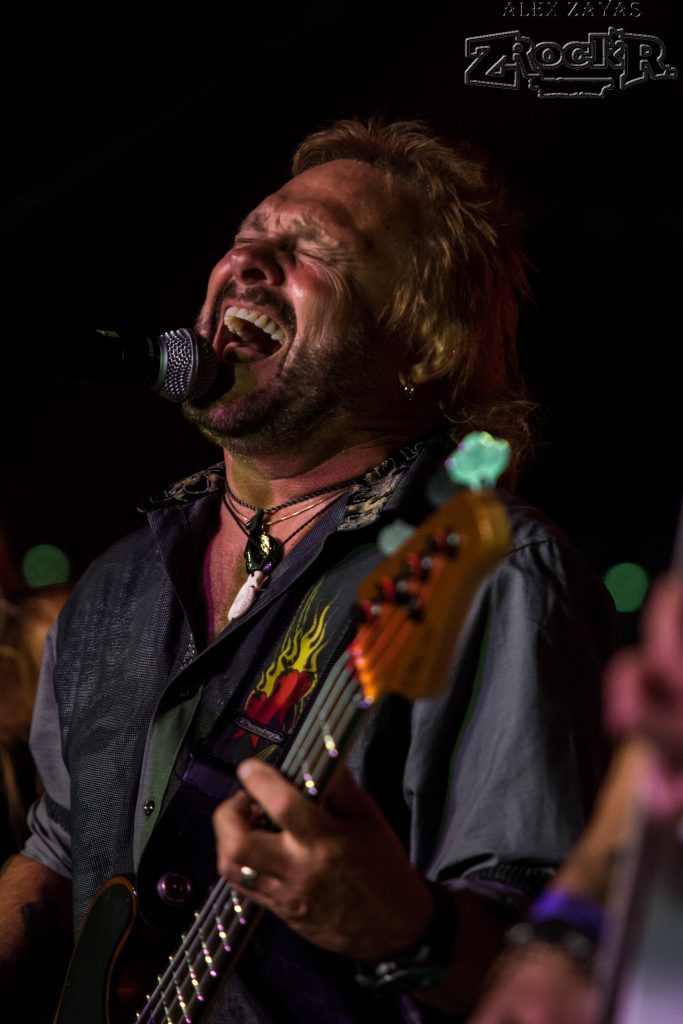 If there is one minor issue that I had with the evening, it is that this was a lot of material to cram into a relatively limited time. The actual awards show/performance started late, and with a dozen inductees, a lot had to happen, and quickly. This was a great deal for the audience to absorb; I loved getting to learn about these artists/industry personnel and see them on the live stage, but the problem is that it was not long before I was losing track of who was who (and I had plenty of people in the audience asking me the same). The first ceremony, in 2014, had similar issues, but this was remedied in 2015 with a smaller set of awards/inductees/etc. This does not mean I did not have a great time at the event, though.
Following the main body of the awards show, as with previous years, various people from throughout the evening would get up on stage and jam various tunes. This was an excellent experience, and while I did not stay for the entire jam, I saw more than enough to impress this rock and roll fan. Seeing Michael Anthony do bass and backing vocals on live versions of tunes he originally played on was a sight to behold!
Again, this was an excellent evening, with some very deserving talent finally getting the deserved and desired recognition! The Rockgodz Hall of Fame has taken it upon themselves to honor and respect these industry personnel (not just musicians) and give them seriously deserved awards and inductions. For this reason, it is an organization that absolutely deserves attention. And this fan is already eager for the inevitable fourth show!
PHOTO CREDIT: All photos by Alex Zayas for ZRockR Magazine – ©ZRockR Entertainment, LLC – ALL RIGHTS RESERVED