Rogue One: A Star Wars Story is the first film in the Star Wars Anthology series; these films are set in the Star Wars galaxy, but are not part of the main "Episode" series that primarily revolved around a core group of heroes. The film stars Felicity Jones, Diego Luna, Ben Mendelsohn, Donnie Yen, Mads Mikkelsen, Alan Tudyk, Riz Ahmed, Jiang Wen, Forest Whitaker, and the voice of James Earl Jones. Gareth Edwards directs, and the musical score is composed by Michael Giacchino.
Rogue One is set just prior to Star Wars Episode IV: A New Hope (the original 1977 film) and revolves around Jyn Erso, a child who is orphaned when her father, known for his research of crystals, is taken away by the Galactic Empire to conduct research for what will eventually become the Death Star. Following her escape from Imperial custody, Erso comes into contact with the Rebel Alliance, reluctantly agreeing to a mission that could reunite her with her father, enabling the Alliance to get desperately needed information to thwart the Empire's plans.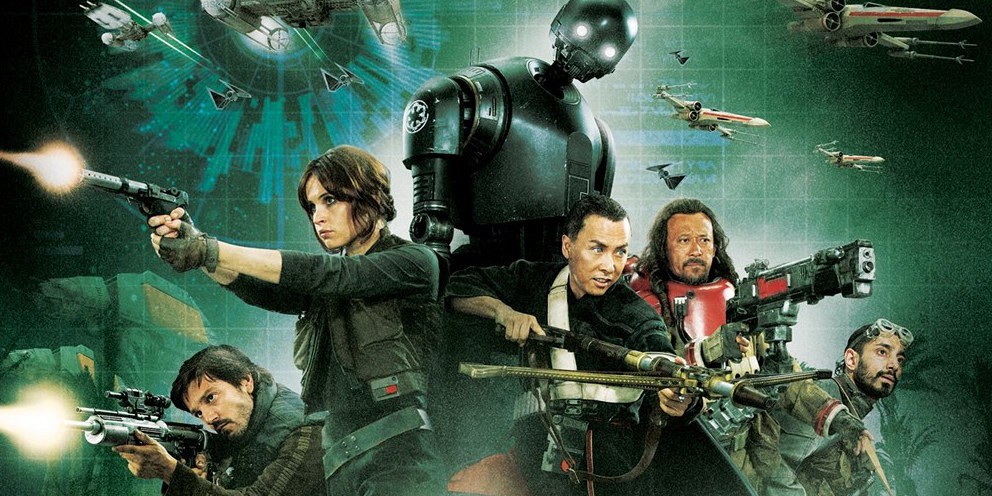 I will be the first to admit, as a longtime fan of the Galaxy Far Far Away, I was pessimistic about the future of Star Wars when Disney acquired Lucasfilm. But after several fantastic novels, comics, and more recently, films, this fan of the franchise can say that we are in good hands. Rogue One is a solid film that provides some interesting insights to this period of the franchise's timeline.
The crew brought on board for the film does not disappoint. Director Gareth Edwards, probably best known to mainstream audiences for his 2014 Godzilla reboot, takes the helm and gives us an adventure that goes past the two hour mark but never feels overwrought or dragged out. The musical score is from Michael Giacchino, best known for his long relationship with director JJ Abrams (though ironically he did NOT score The Force Awakens), and it does justice to the work of John Williams on the earlier films. In fact, Giacchino deserves credit for not simply blatantly copying the old Williams themes left and right, composing work that stands on its own for the film. He will certainly be a welcomed addition to score future Star Wars Anthology films if he is invited to return.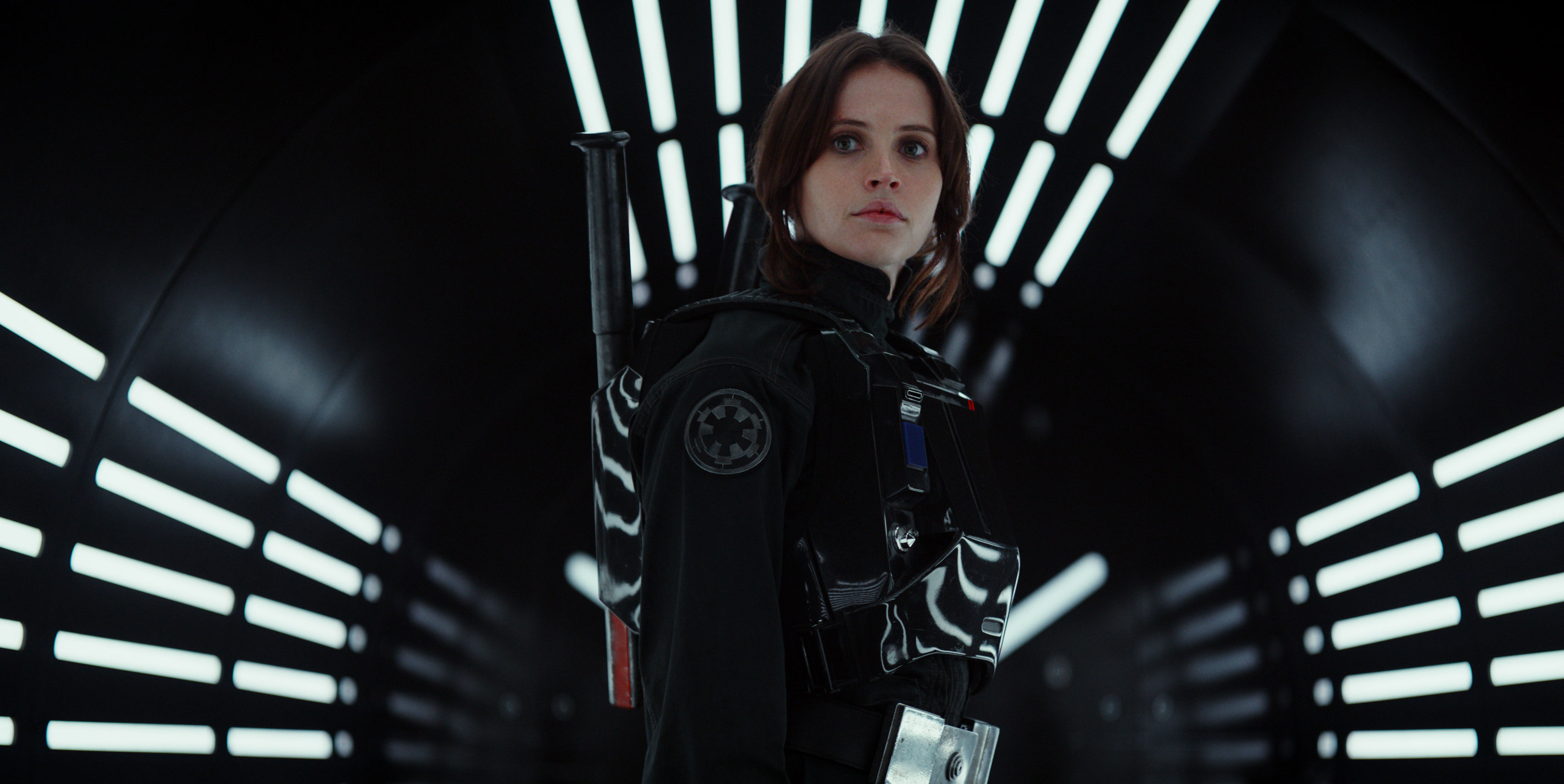 Many new characters are introduced for the story explored in this film, some of which appeared in the tie-in novel, Catalyst. A welcomed return is Saw Gerrera, a veteran of the Clone Wars, who had appeared on the animated television series of the same name, and is played superbly here by veteran actor Forrest Whitaker. Mads Mikkelsen gets relatively minimal screen time as Galen Erso, but makes every second count. And while Felicity Jones definitely steals the show from start to finish as a strong yet sympathetic heroine, one of the true stand-outs is Diego Luna as a Rebel intelligence officer, who ends up becoming all the more sympathetic towards Jyn as the film's story goes on. Luna has always been a seriously underrated actor, and I am pleased to see him used to his fullest potential here. The move even manages to give us a new droid that is bound to become a fan favorite.
The film looks and feels like Star Wars from start to finish; longtime fans who have followed the various facets of the franchise will be delighted to see a handful of cameos and references to scenes and characters they love. The atmosphere at many parts of the movie has even been made to feel "retro" in a way, to tie in to the look and feel of the original 1977 film, to which this is an immediate prequel.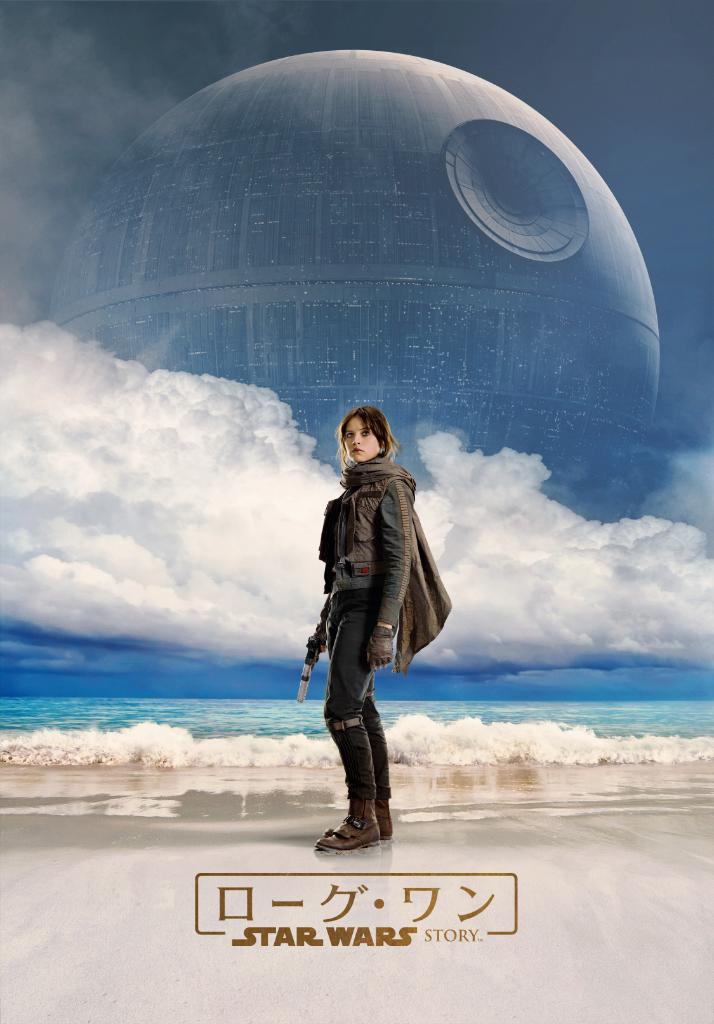 If there is one weakness in an otherwise superb film, it is that a number of characters do not get as fleshed out or developed as we as an audience would hope. There was a lot of potential here, but the movie did overdo it a bit with the number of new characters, and as such, we do not get to look into their backstories the way that we do Jyn's. Fortunately, this does not derail the movie experience, and the good far outweighs the bad (and chances are we may get additional expanded universe works dealing with them down the road anyhow).
Shortcomings here are next to none, and die-hard Star Wars fans are going to love what the cast and crew have served up with Rogue One. Even if you're brand new to Star Wars, this could be a great place to jump on board. Very highly recommended!
DISCLAIMER: All images in this review are the property of their respective copyright holders, including Disney and Lucasfilm. For promotional use only. All rights reserved.