The Commitments was first released in theaters in 1991, and is based on Roddy Doyle's 1987 novel. The film, directed by Alan Parker, features performances from Robert Arkins, Andrew Strong, Johnny Murphy, Angeline Ball, Maria Doyle, Bronagh Gallagher, Glen Hansard, and Colm Meaney, among others.
The Commitments is set in working class Ireland, amidst less than favorable living and working conditions. Jimmy Rabbitte is a young man who gets by on unemployment and by selling bootleg music merchandise, but his life goes in a new direction when he begins managing his friends and several others in The Commitments, a soul band (certainly not the music one would expect to find Irish musicians of the day playing!) Band members including a veteran womanizing trumpeter who claims to have jammed with some of America's biggest musicians, an ill-mannered drunkard with a great singing voice, three attractive backup singers who have drawn the attention of the rest of the band, and a loyal but fiercely violent man who acts as the band's security and later fills the drum stool. Despite initial obstacles on and off the stage, the band comes together and performs a number of gigs. But it is not long before egos and personal hardships collide, threatening the partnership and chances of a future.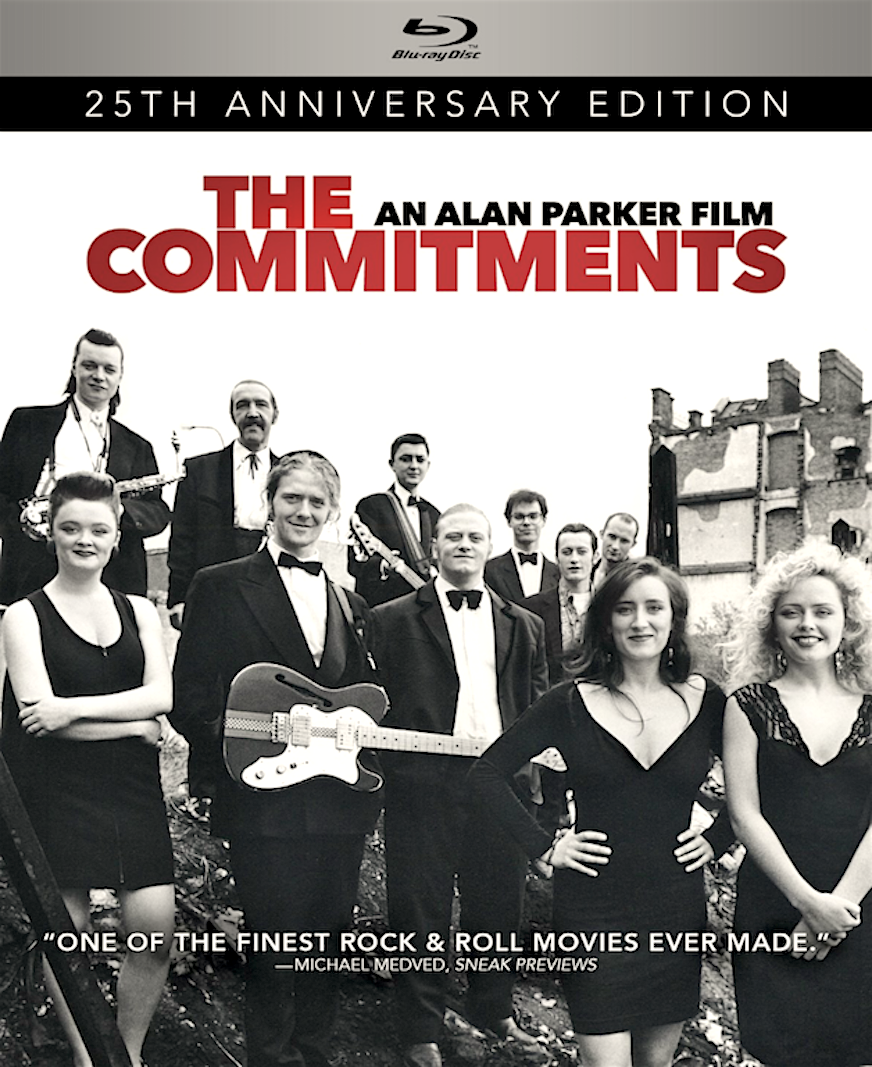 The Commitments was released in 1991, but looking back at it, you would think it was filmed yesterday. The movie has aged surprisingly well, and aside from a few brief glances at the technology of the day (VHS tapes, one scene is set in a video store, etc.), it feels as fresh as it did a quarter of a century ago. Great acting and musical performances from the mostly young cast, filmed on location in Ireland amidst rough, working class conditions, it is a unique cinematic experience, ranging from deeply dramatic to laugh out loud funny.
I have never been in a band. I am not a musician. But I have a feeling that, to anyone that ever has been, The Commitments is going to hit close to home. There are the delusions of grandeur and the dreams of stardom and success, perhaps best demonstrated in scenes where Jimmy pretends to be interviewed. But the movie does not shy away from the dark side of it all. Things go awry mid musical performance in genuine Spinal Tap fashion plenty of times, and egos and drama come full circle on more than a few occasions. Surely you have heard the tales of people in bands wanting to kill each other…. in The Commitments, there are moments in which that very nearly happens! This is not a fantasy picture with a happy fairy tale ending, even though there are certainly comedic and lighthearted moments. Everything that can go wrong often does, despite the sheer amount of talent assembled, as it so often does in the music world.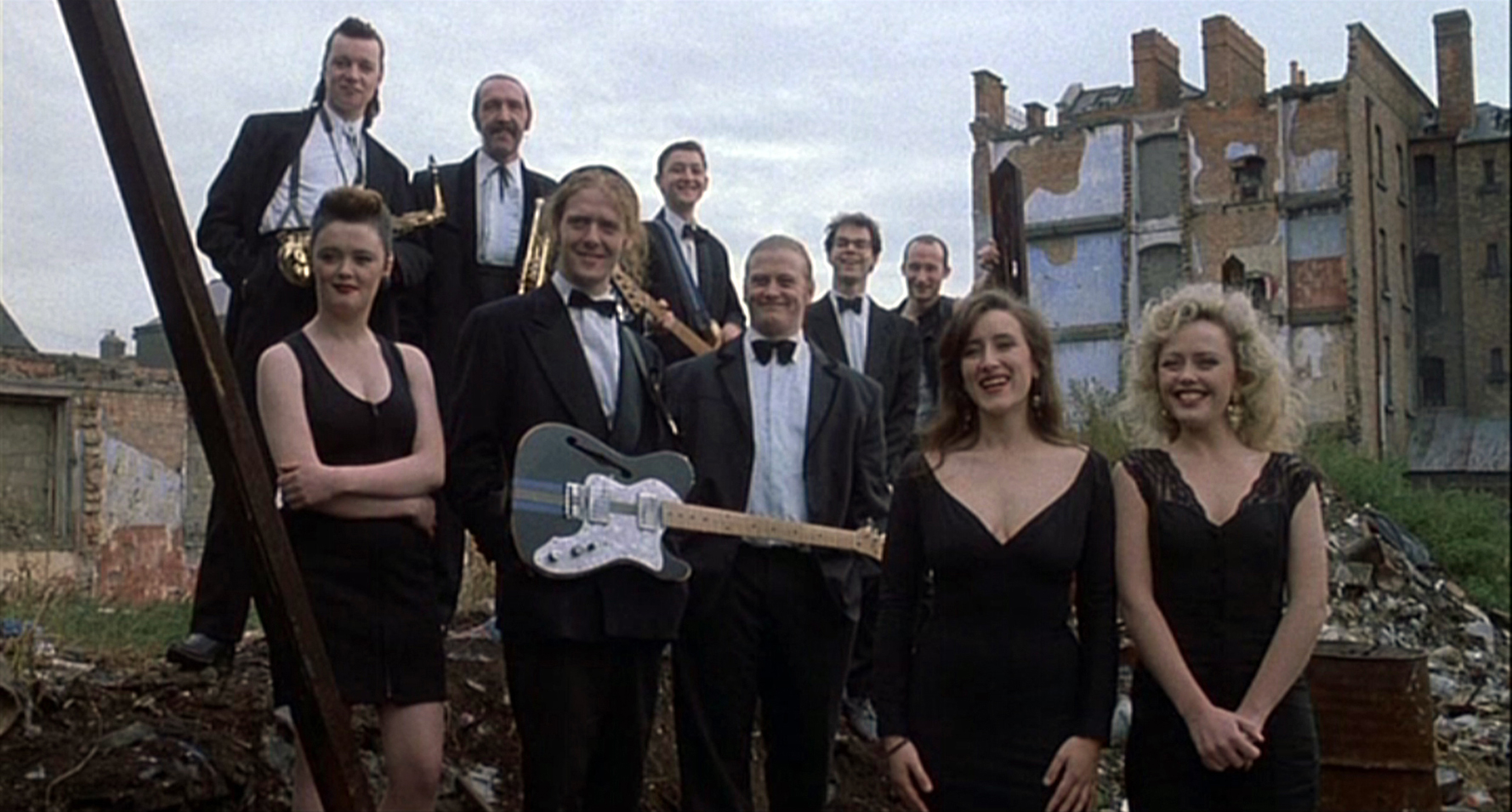 The performances, both musical and in terms of acting, are an absolute highlight here. Director Alan Parker directs a cast that has musical experience, but next to nothing in terms of acting experience. It is always interesting to see what happens with a cast of relative unknowns in a film, and Parker's direction definitely works with these interesting and mostly young people. There are no "stars" here, and that may be a part of the reason I find myself so drawn to the film. Given the quality and authenticity of the performances, you would never know that most of them were not experienced in acting at the time. Standout roles include Robert Arkins as Jimmy Rabbitte, our young protagonist who ends up in over his head managing the band, Johnny Murphy as Joey "The Lips" Fagan, the veteran trumpet player with many tales to tell of his past conquests, and Andrew Strong as Deco Cuffe, the band's much loathed but superbly voiced frontman. Ironically, Murphy, who portrays the musical veteran Fagan, was one of the very few members of the cast that had no musical experience. Not every single person gets a great deal of individual emphasis, (Jimmy remains the primary focus), but we learn just enough that these come off as fully realized, three-dimensional characters, and not over-the-top caricatures.
The music is nothing to scoff at either, featuring spirited, powerful renditions of classic soul, Motown, and R&B songs. If you are at all a music fan, chances are you are familiar with at least a few of these songs, and the young musicians assembled here more than do justice to the material. Two soundtrack albums of the cast performing the music were released as well.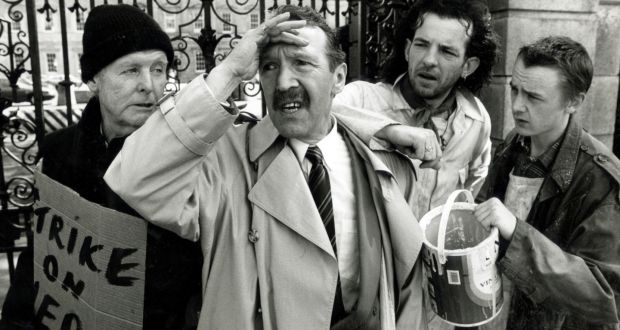 The film is not perfect, although the strengths by far outweigh the weaknesses. At a full two hours, the pacing tends to be a bit on the slow side in places; 15 minutes or so could have been trimmed from the final movie with no real loss of plot or substance. Still, the finer qualities of the movie far exceed any shortcomings, with genuine performances, fantastic music, realistic settings, and a tone that certainly does not glorify the music business.
This is the film's first release on Blu-ray Disc. Audio and video quality on the disc do not fail to please; someone who has been waiting to see and hear the film on a modern format will not be disappointed with the condition of the transfer here. The Blu-ray also adds in a new 20-minute 25th Anniversary featurette with the director and a handful of cast members, as well as retaining bonus material from the earlier DVD release, including a commentary track. While it would have been nice to have copies of the soundtracks included, it is a small loss. Fans of the movie will be satisfied with this supplement package, but will likely wish there was more new content.
The Commitments remains a gripping musical drama even a quarter century after its theatrical release, due in no small part to its fantastic music performances and unflinching look at life amidst the streets of Ireland. If you are looking for good music, good drama, laughs, or any combination of the above, this movie delivers on all fronts. And the new Blu-ray disc looks and sounds fantastic, with a great new anniversary featurette. This package comes highly recommended!
DISCLAIMER: All images in this review are the property of their respective copyright holders. For promotional use only. All rights reserved.