Plenty of classic hard rock artists are moving out to Sin City, and in recent years, one of our truly great acquisitions was WWIII vocalist Mandy Lion, long a criminally underrated but powerful vocalist that deserves far more credit than he gets. Hearing that he had moved out to Vegas was reason enough for classic hard rock fans to get excited, but hearing he would be recording and performing new music was the icing on the cake.
And now, at last, new music is here!
"New Age" is the first in what will hopefully be a long string of new songs from Mandy Lion's Pride. The group features him on vocals, as well as Ron Mancuso (Red Dragon Cartel, Beggars and Thieves) on guitar, Les Warner (The Cult) on drums, Danny Schwerter on bass, and Lubo Sterzik on guitars.
I will be honest; my familiarity with Mandy Lion's material outside of the WWIII albums is minimal at best, but that did not have me any less excited to near new material. With "New Age," Mr. Lion and his new band kick ass and take names. I hope this will be the first in a long line of new songs from the Pride.
The song may be called "New Age," but that title could not be farther from the truth; this is old school hard rock at its absolute finest. Mandy Lion's vocals here have him sounding like the bastard child of Lemmy Kilmister and Brian Johnson, and if that is not a testament to the musical onslaught one will experience on this release, I do not know what is.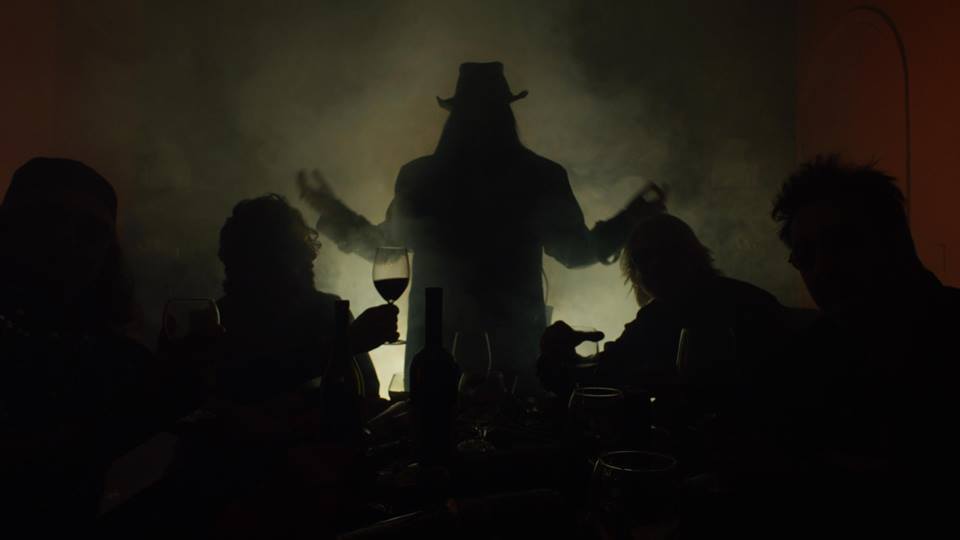 The rest of the Pride is at the top of their game, including fellow Las Vegas favorites Ron Mancuso and Les Warner; I have had the pleasure of seeing this two perform in a number of groups around the city in recent years, and having them together in a band is worth the price of admission alone. The whole "AC/DC meets Motorhead" vibe here stays true throughout; anyone that is a fan of classic style hard rock is going to love what they hear here.
The video itself is simplistic but it works, splicing raw footage of the band performing on a stage with recent headline news footage, including political scandals, rioting in the streets, and terrorist actions. It goes along fine with the music, and definitely gets the job done.
Mandy Lion's Pride lets out a triumphant and well-deserved roar on "New Age," which shows us that this underrated rock and roll hero is here to stay, and still capable of delivering the goods and then some. Now all we need is a full-length album and some live gigs!
Needless to say, the song comes highly recommended, and it can be heard on the link below. I would not be surprised to see this tune show up on my "Best of 2017" list when the time comes, in fact.