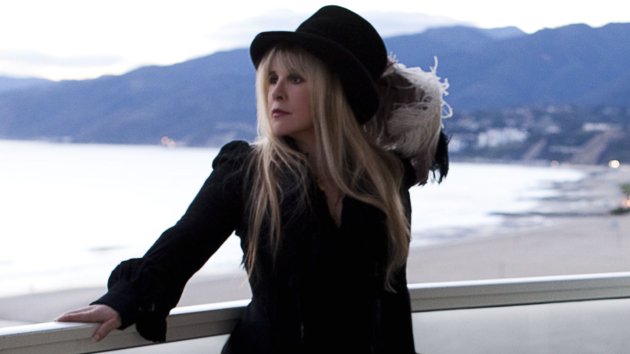 The Park Theater Opens With The Gypsy Witch Herself- The Incomparable Stevie Nicks- What A Magickal Evening It Was!

What can you possibly say about a legendary singer who since the 70's has been described as magickal and enchanting and dubbed music's own gypsy witch?  She has been a force to be reckoned with over the decades- weaving her spell over her audience with songs that give a glimpse into her life, somewhat ( but not too much) and can get you up and dancing or weeping like a baby….
On December 17, 2016-  Stevie Nicks, her long time guitarist Waddy Wachtel in tow, opened up and proceeded to enchant the audience at The Park Theater with her "Songs from the Vault" and while some may have been disappointed that some of the "classics" that we have come to love were not done, she made it clear that the evening was not going to be run of the mill with what she has chosen to share with us that evening.
Before I go on further about Stevie,  I would like to give a nod to Chrissie Hynde and The Pretenders who were in the opening slot on this bill.  If anyone questions if Chrissie still has it- if Martin can still play- and if the sass and playfulness is still there with her during "Brass in Pocket" – I can assure you, it is indeed! The hits were there and the band was on point as they went thru songs like "Don't Get Me Wrong" and "My City Was Gone".   The coarse yet wistful way Chrissie has always sang "Mystery Acheivement" still as great as when it first came out and the crowd could not have been more receptive, dancing and singing along to those songs.  The only thing I was disappointed about was that Chrissie didn't pull out " Tattooed Love Boys" – always a kick ass tune!  If you ever question yourself as to if you should catch The Pretenders when they come to your town- question no further and get out of the middle of the road and just GO- you will NOT be disappointed!