San Francisco's Vain was one of the most sorely unappreciated and underrated bands of their era. Their debut, 1989's No Respect, was one of the greatest records of the era, and despite initial promise, the group never quite got the proper credit they deserve. But they are back and ready to rock, recording and touring to enthusiastic audiences all over again.
This night at Vamp'd was surprisingly busy; apparently Vain's following is even bigger than I had anticipated! Rightfully so, of course, since they are criminally underrated and talented group. Like many shows at Vamp'd, this one featured plenty of supporting talent as well.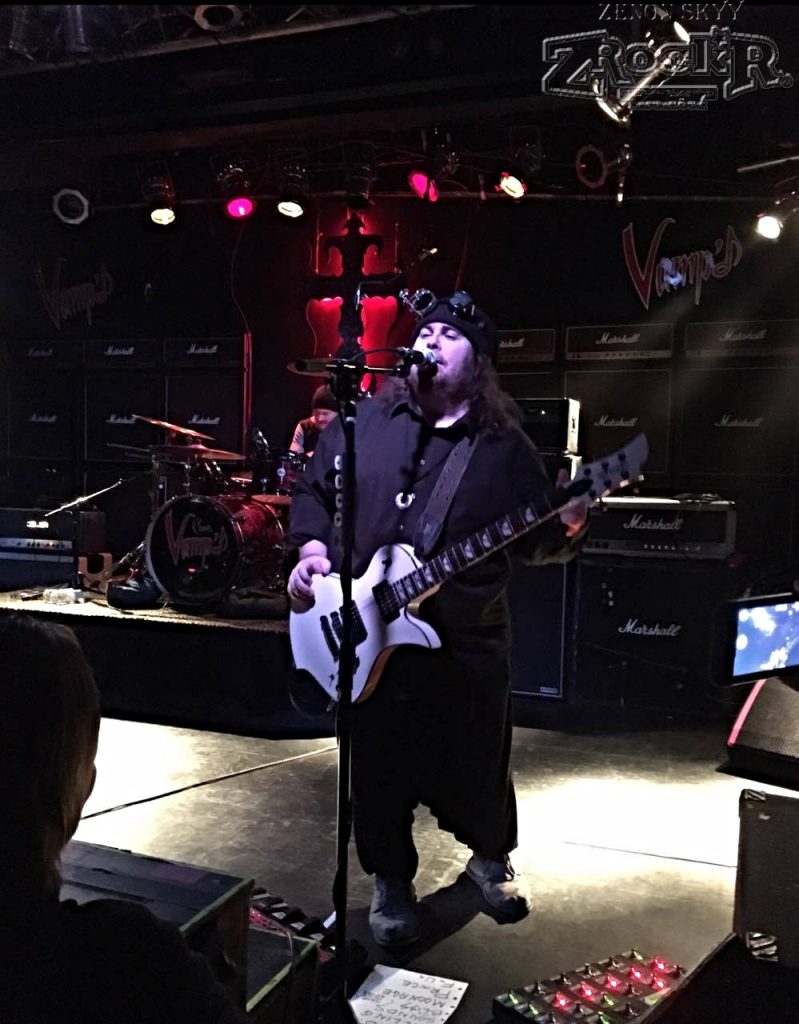 The night started off with a performance from Queens of Noise, an all-female rock act playing a wide variety of covers. As the name of the group implied, we got covers of classic Runaways tunes, including "Cherry Bomb" and "I Love Playing with Fire," as well as a number of songs popularized by other artists. Anyone who has read my reviews knows I love watching sexy women on stage that know how to rock out, and this performance was a great way to kick off an amazing evening! I look forward to seeing these girls again in the near future.
Atomica was the second support act. This is the latest group from K Caruso, who has played around Vegas in a wide variety of acts; I have seen this guy doing everything from acoustic duos to alternative rock covers, and he is also one of the minds behind the annual KISS Night in Las Vegas fundraiser. Whenever this guy gets something going, needless to say, I am paying attention. The group also features drummer Michael Maysonet, himself no stranger to the Vegas music scene, as well as a host of some of Vegas' finest rockers. The sound here was more modern driven than I was expecting, yet surprisingly effective. This is material that would not be out of place on modern rock radio, yet not the overblown, obnoxious mess of songs we have heard on the airwaves for so very long. A wide variety of original material wowed the audience, including a cover of the late David Bowie's classic song, "Moonage Daydream." Again, this is a band I look forward to hearing from again before long!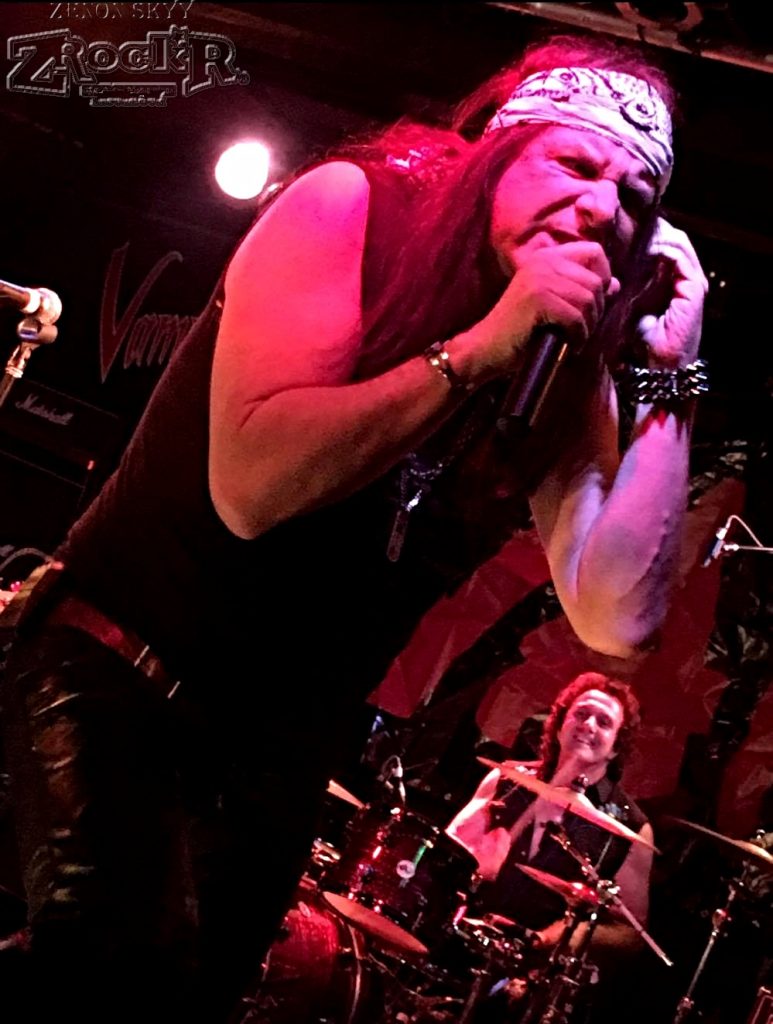 Of course, Vain was the headliner, and this fan was eager to finally see Davy Vain and company tearing up the stage. I confess to not being someone who has followed the band religiously over the years, and I do not own a great deal of their material (something I hope to rectify before long). And while the whole quintet was on fire throughout the evening, bringing their A-game to the table, it was frontman Davy Vain who attracted the majority of the attention, leaping around the stage like a manic, and he did the whole show barefoot, oddly enough!
Vain had a sound that was heavier than many of their contemporaries and more aggressive, yet at the same time they would not totally have been out of place amidst what was popular at the time. This is likely why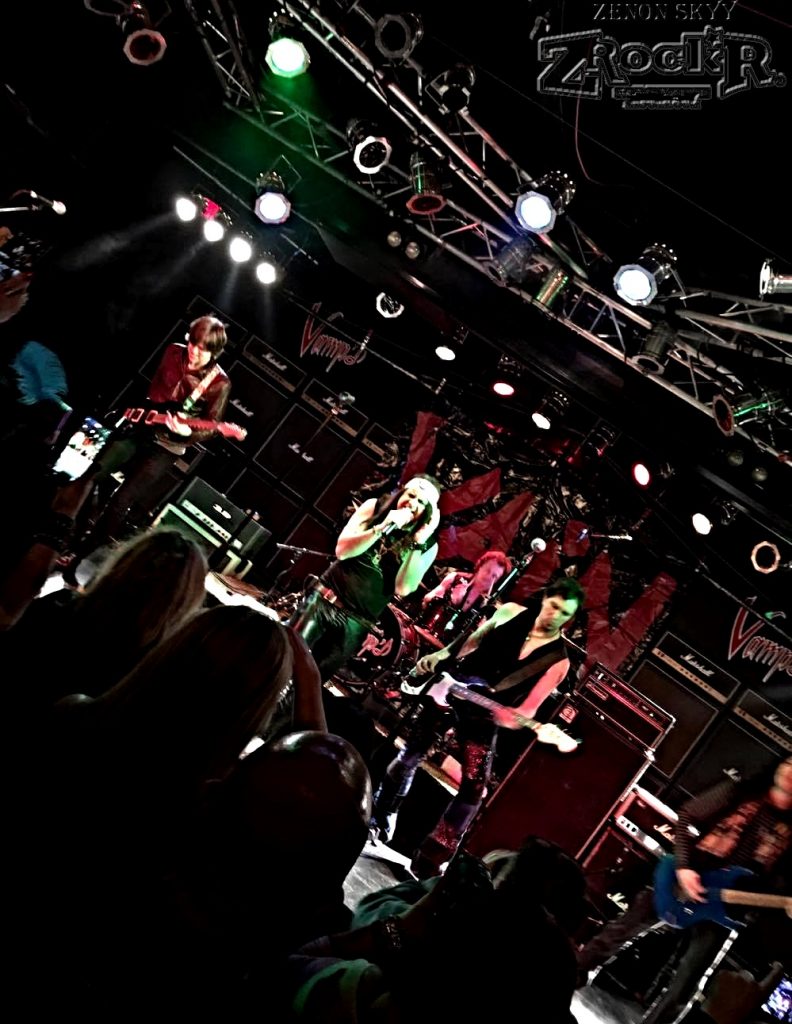 they have maintained a loyal following over the years. We got a diverse setlist which certainly was not limited to stuff from the band's classic debut record. The group pulled out all the stops, rocking the audience, and even getting them involved with plenty of audience participation mid song. It is tough for any band to keep my attention throughout an entire show, but the Vain boys succeeded nicely here due to the sheer unpredictability of it all, and fantastic musicianship. This is not a group that ever attained mass chart success, and after hearing them do their thing in a live setting, I can truly say what a terrible oversight something like that is.
It is fantastic to see Vain alive and kicking, and the support sets from Atomica and Queens of Noise definitely made this an exciting evening of rock and roll. If you reside in Vegas, do not hesitate to check out Atomica and Queens of Noise. And if you live elsewhere and Vain is coming to your city, you owe it to yourself to check them out. Even if you are not familiar with their material, and if you are a rock and roll fan, expect to be won over by solid musicianship and wild antics on the stage!
PHOTO CREDIT: All photos by Zenon Skyy for ZRockR Magazine – ©ZRockR Entertainment, LLC – ALL RIGHTS RESERVED