1984. NINETEEN EIGHTY FOUR!!! That was the last time. It's been WAY too long a wait until I'd seen Udo Dirkschneider perform live. Never mind seeing him front his old band Accept, only once out of the few times they navigated the States since the Balls to the Wall tour. Or seeing his main band U.D.O. since he left the outfit that brought him fame. I've somehow managed to miss those outings for various reasons. I suppose that I could've seen him with Accept somewhere during the Metal Heart or Russian Roulette days. Or perhaps on one of the tours when he briefly rejoined the Teutonic metallians after David Reece was dismissed. (Unfortunately, David was fired following the poorly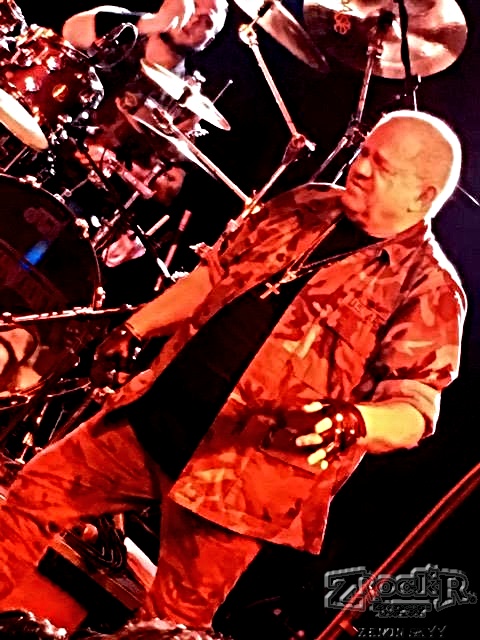 received Eat the Heat album, which I actually enjoy.) No matter, nothing can be done about those missed opportunities, save finding footage somewhere online, finding that one Accept home video from 2002, or possibly bootlegs.
When I heard about and read months ago that this act was slated to visit the U.S. to do an all-Accept set for the first and last time to close that chapter, so that U.D.O. material could be strictly focused on from here on out, I knew that I needed to do whatever it took to not miss this historic and hallowed event. Originally it was scheduled to take place at Brooklyn Bowl. For whatever reason (slow initial ticket sales possibly?) the venue was changed to LVCS on Fremont Street. That would've been been a cool room to witness this spectacle at. However, it was not to be, as Las Vegas Country Saloon closed their doors forever about a month prior to showtime. I was certainly hoping that a suitable venue would be found in time to house it. Enter Adrenaline Sports Bar and Grill (formerly Cheyenne Saloon). I'm sure that our local collective set of Accept/Udo fans breathed sighs of relief that Sin City wasn't axed from the tour date run. I most certainly did. A good friend of mine witnessed the Detroit-area date at the Token Lounge in Westland, MI. The only thing he wrote me was that it was a show to behold: a two hour extravaganza featuring no less than 24 classics.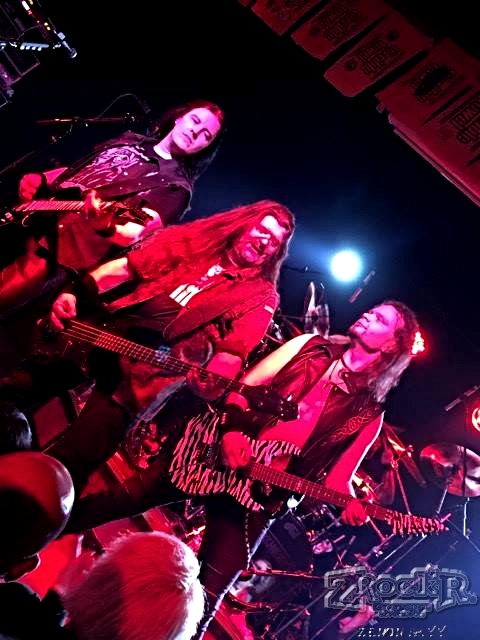 That's all I needed to read as I don't like spoilers. And rarely, if ever, do I check online for set lists, as I much prefer the old-school element of surprise.
I managed to catch the last three songs by openers Driven. They were certainly heavy, interesting and have an upcoming show at House of Blues in February. Perhaps I can take in an entire set then.
At approximately 9:50, Dirkschneider (the moniker they were booked under for this undertaking) took the stage after an ominous pre-recorded intro. Kicking things off with a pummeling rendition of Breaker's "Starlight," Udo and his younger yet musically adept cohorts took no prisoners. Each number was executed with surgical precision. Both guitarists (Kasperi Heikkinen and Andrey Smirnov) played lead as well as rhythm, of course, and although were allowed to improvise and did so tastefully with finesse and virtuosity, stayed pretty true to the arrangements recorded by Accept on their studio output. The rhythm section of Fitty Weinhold (bass) and Udo's son Sven on drums was definitely in lockstep. And Udo himself was astounding in the vocal department all these years later. No easy task, especially given his trademark delivery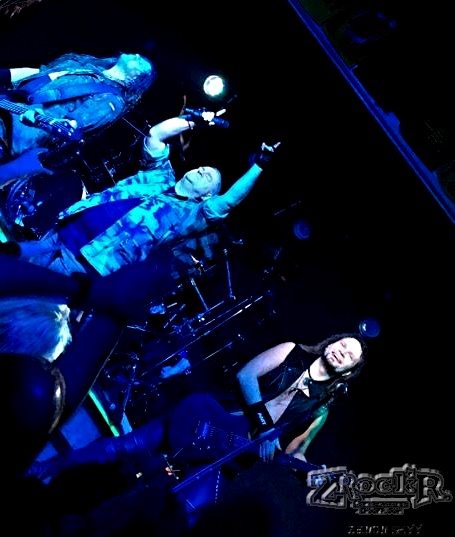 and how busy he's been since Accept's early glory years. The U.D.O. studio album catalog bests Accept's by one release!
Deep cuts such as "Winterdreams" of off Accept's most commercially successful LP Balls to the Wall to obvious mainstays like Restless and Wild's "Fast As a Shark" were unleashed on the faithful throng who couldn't seem to get enough of their daily recommended allowance of metal. Eschewing only cuts off of Accept's debut, every album from I'm a Rebel to Russian Roulette was represented. No less than a four song encore was delivered, and possibly not even that, which capped off the crushing 24 song concert, could satiate the appetite of the diehards in attendance.
If you were there, you'll be talking about the show for years to come. If you missed out, hopefully a long form home video of it will be available to satisfy the savage beast that resides within.
I dare say that this will be among my personal five best concerts of 2017, even this early in the game. I can't fathom anything coming to town this year to dwarf its grandiosity.
PHOTO CREDIT: All photos by Zenon Skyy for ZRockR Magazine – ©ZRockR Entertainment, LLC – ALL RIGHTS RESERVED