Sometimes, Christmas wishes do come true.
In what h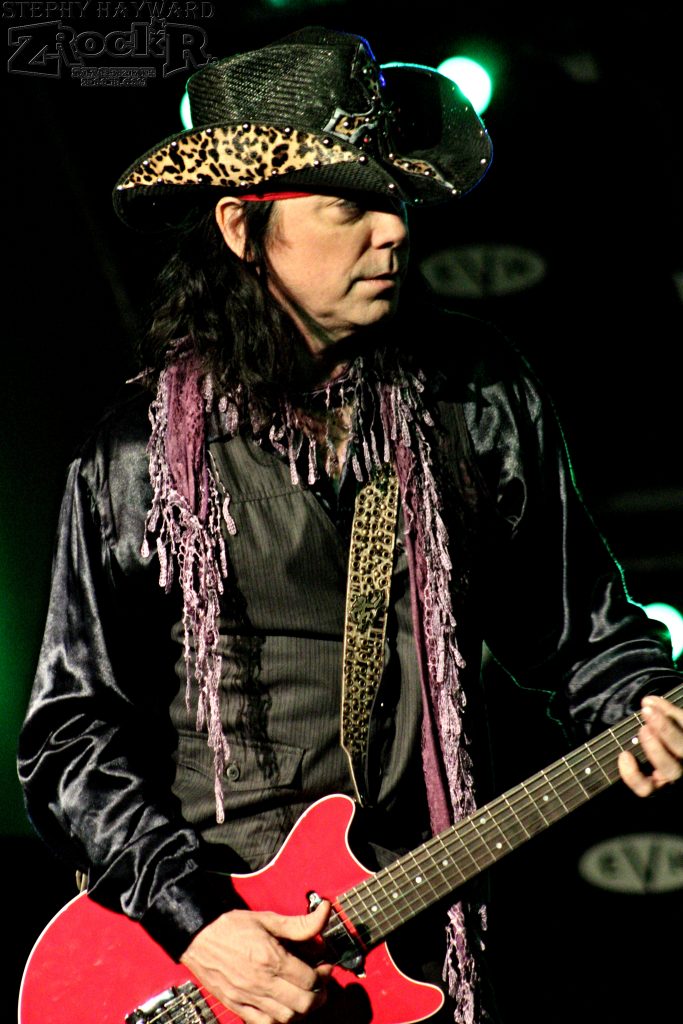 as seemed like the longest two year wait in the history of rock n roll, The Ghost Of Sinners Past, made up of original members of The Sin City Sinners, came together onstage at the Hard Rock Cafe on the strip December 20th for their Toys for Tots benefit show. Founding guitarist Brent Muscat, Drummer Rob "Boom Boom" Cournoyer, original bassist (now guitarist) Michael "Doc" Ellis, and Bassist/Vocalist Zach Throne (who joined the band when Ellis took a hiatus and then replaced founding front man Todd Kerns we he joined Slash's band) tore through almost 2 hours worth of classic covers, original compositions from their three albums together, and Christmas songs in front of a wildly enthusiastic crowd who had  been waiting for this night.
The Sinners still carry on, albeit without any original members. The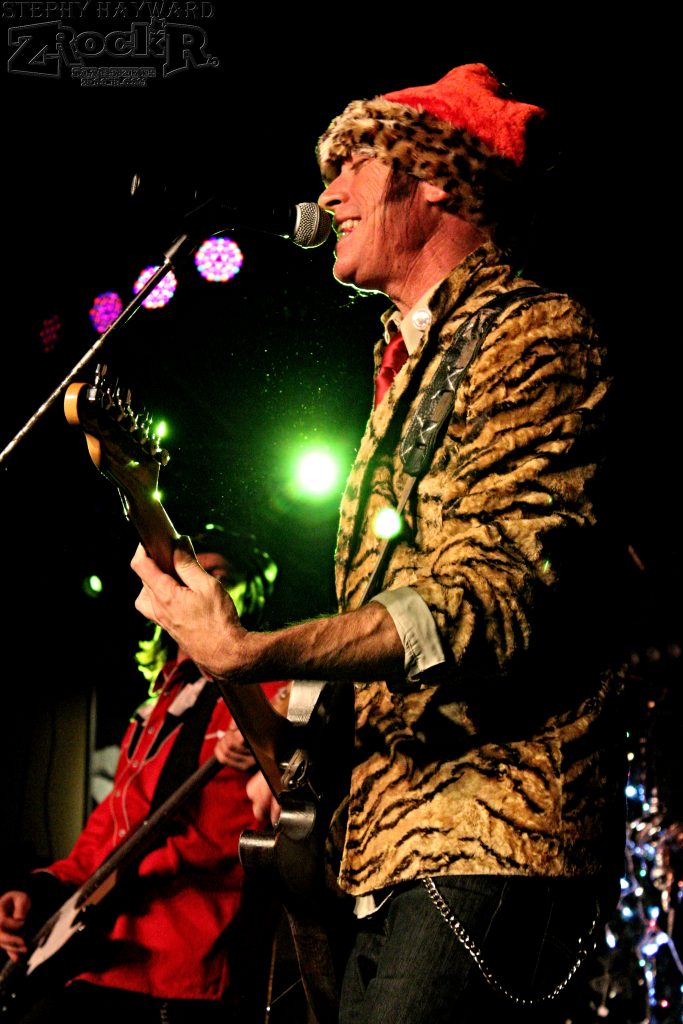 "Ghosts" this night however proved they are irreplaceable. Showing only minimal signs of rust, the band was tight, and the vocals were on point, as each member took turns on lead. Zach Throne's voice is easily one of the best in Vegas, and his versatility was in fine form as he seamlessly transitioned from Iron Maiden to Alice in Chains to the Ramones. Ellis showed off his MC skills by rapping Sublime's "What I Got" while peppering it with theme songs from 70's sitcoms. Brent Muscat, who was once told he'd never sing again after a bout with oral cancer, took the lead on songs such as "What I Like About You" and "7 Nation Army " (featuring a lap..er..chair slide solo from Ellis). Behind the drums, but with a personality that shines all the way to the front of the stage, Rob Cournoyer kept the audience laughing with his one liners, and even authored a little skit performed by the band, alluding to their "breakup", all the while keeping impeccable time and laying down powerful back beats.
On stage, the band was in great spirits. There was laughing, good natured ribbing of each other, and even inside jokes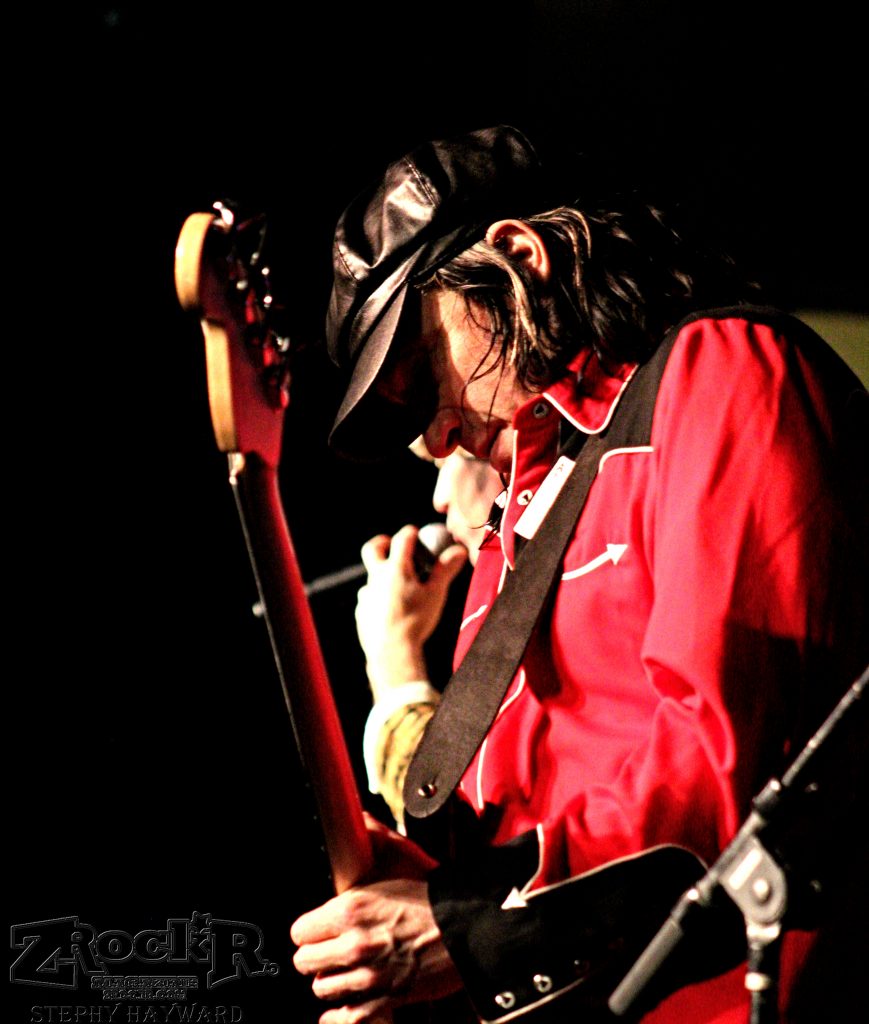 about past members of the band and its history. They made sure to acknowledge other members and guests that have made an impact with the band, such as Beggars & Thieves vocalist Louie Merlino and former Aerosmith member Jimmy Crespo. In fact, if there was one thing in particular that most of the crowd was happy to see, it was the four guys having FUN again. Musicianship aside, they are four large personalities, and because of this, they create a being that's larger than life, in the same way KISS and the Beatles did. As individuals, they are great musicians, but as a whole, they are damn near unstoppable.
The band was joined on stage by Cian Coey, who herself is an accomplished musician, touring the world the likes of Meatloaf and Dweezil Zappa. She tore though "Blue Christmas" with fiance Ellis and then brought the house down with rousing renditions of "Barracuda" and "Screaming for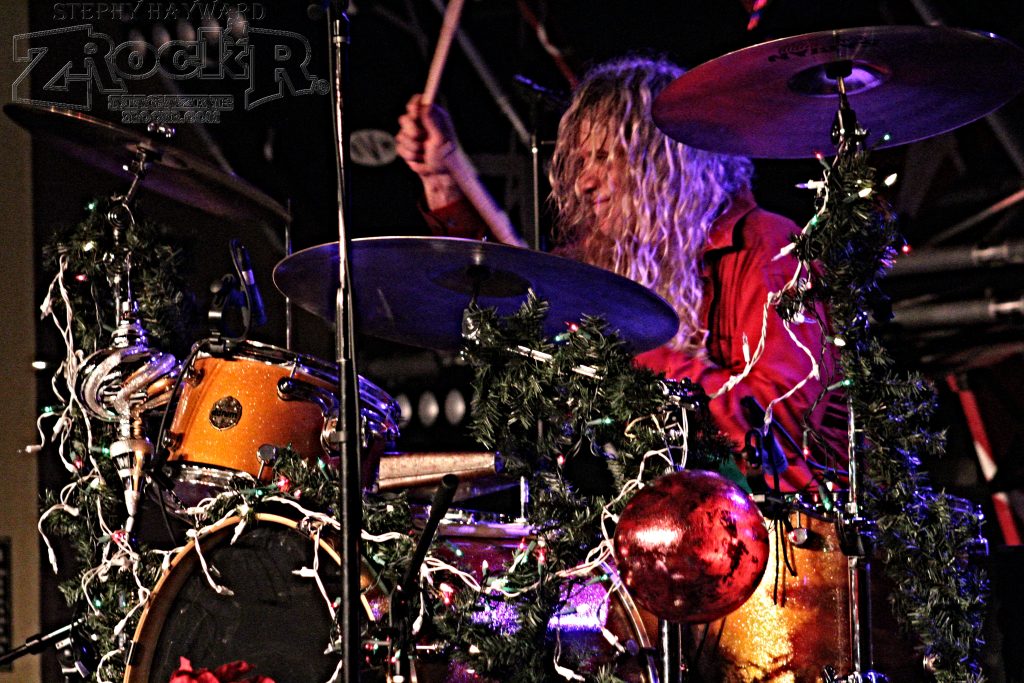 Vengeance". "GOSP", as they referred to themselves, then closed out the evening with their first ever single from
Exile on Fremont Street
, "Going To Vegas" and their coda of "Viva Las Vegas". As Throne promised, there would be more shows from the foursome in 2017. They took a bow center stage and then met with their loyal fans, one of whom said, "This was worth the 7 hour drive".
7 hours and two years to be exact. And worth every second.
PHOTO CREDIT: All photos by Stephy Hayward for ZRockR Magazine – ©ZRockR Entertainment, LLC – ALL RIGHTS RESERVED