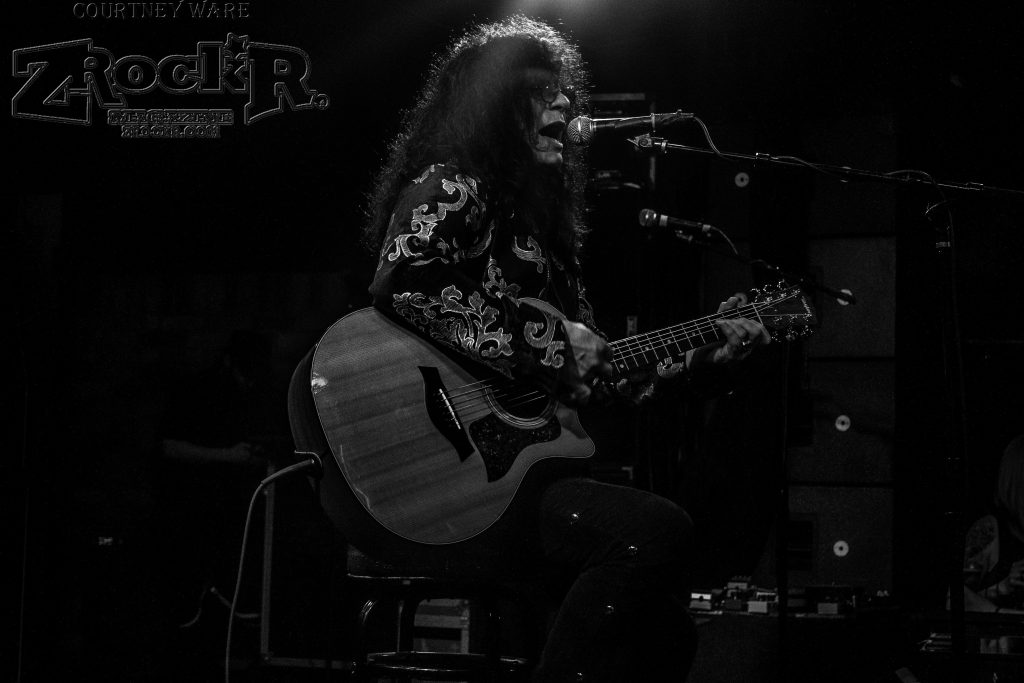 In 1982, the world tragically lost young guitar virtuoso Randy Rhoads in a plane crash during an American tour with Ozzy Osbourne. The former Quiet Riot member had just begun to enter the public spotlight and take
the world by storm, when his life tragically and unexpectedly ended at age 25. But over three decades after his death, the classically trained guitarist's spirit lives on, and he remains massively influential.
A few years back, a number of musicians began doing Randy Rhoads Remembered shows, paying tribute to this iconic guitarist. Amongst those present for this show (the first time the show was done in Vegas) were Rudy Sarzo (the only man to play with Rhoads in both Ozzy Osbourne's band and Quiet Riot), Dewey Bragg, Blas Elias, Brent Muscat, Frank DiMino, Zachary Throne, Stoney Curtis, Mike Orlando, Johnny Blade, Oz Fox, Roy Z, Stacey Blades, Chas West, Mark
Boals, and Brian Tichy. Randy's brother and sister were in attendance as well!
Opening the evening was an acoustic set from Paul Shortino, the Rough Cutt and Quiet Riot vocalist that made Vegas his home several years ago, and now entertains crowds in Raiding the Rock Vault. His acoustic set included cuts from a number of bands, including Simon and Garfunkel, The Doors, The Beatles, and even a few of his own compositions from the past and present alike. Shortino has always been a criminally underrated talent in the music world, and this acoustic showcase was all the proof one needs.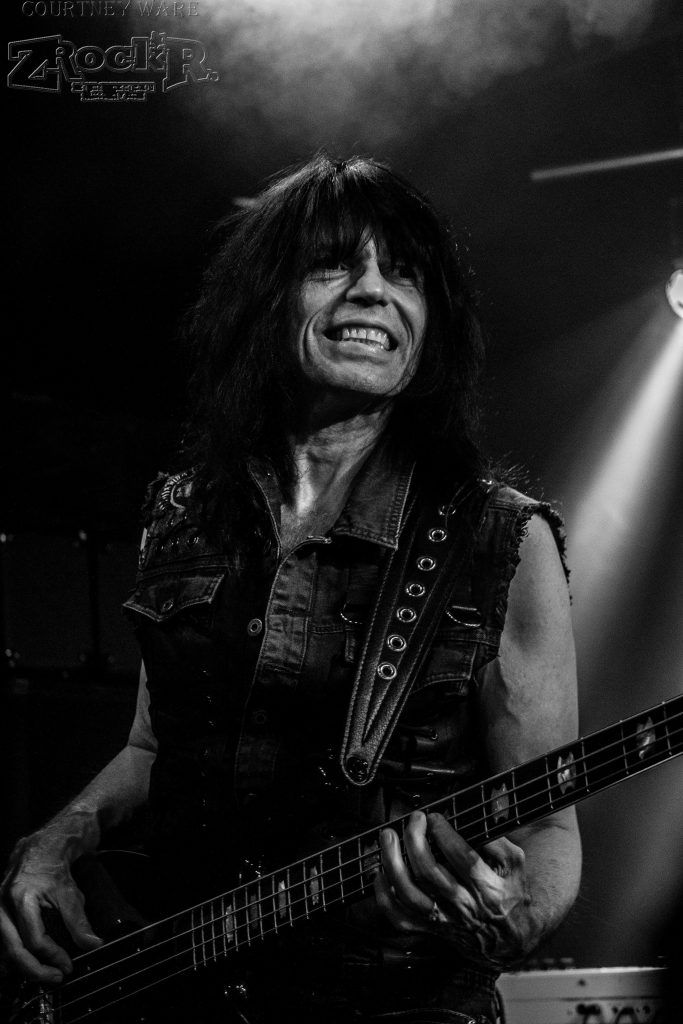 The actual Randy Rhoads Remembered portion of the evening was divided into a number of segments:
1) Blizzard of Ozz in its entirety sans the acoustic instrumental "Dee."
2) A middle set comprised of Randy Rhoads-era Quiet Riot songs and the Rhoads versions of classic Black Sabbath songs, as he played live with Ozzy Osbourne.
3) Diary of a Madman in its entirety.
4) An acoustic, unplugged performance of "Dee" with most of the guitarists present.
Just one look at the ads for this show could be enough to overwhelm one's fragile little mind. A fantastic assortment of players, paying tribute to one of the all-time greats. As a fan of Rhoads' all-too-brief catalogue of work, I knew I would be here when the night came.
And put simply, it did not disappoint. If these musicians and the Rhoads Family members in attendance wanted to pay tribute to their fallen comrade, calling this evening a success would be an understatement. Aside from a few minor issues with the setlist and some snags in the midsection of the show, the whole evening was amazing, with an unreal showcase of some of rock and roll's finest.
It is hard to break down the evening and dissect the show by the parts that made it great; practically the whole night was a highlight. For this fan, one of the true highlights included getting to see Rudy Sarzo play bass for the entire show; I swear this guy does not age.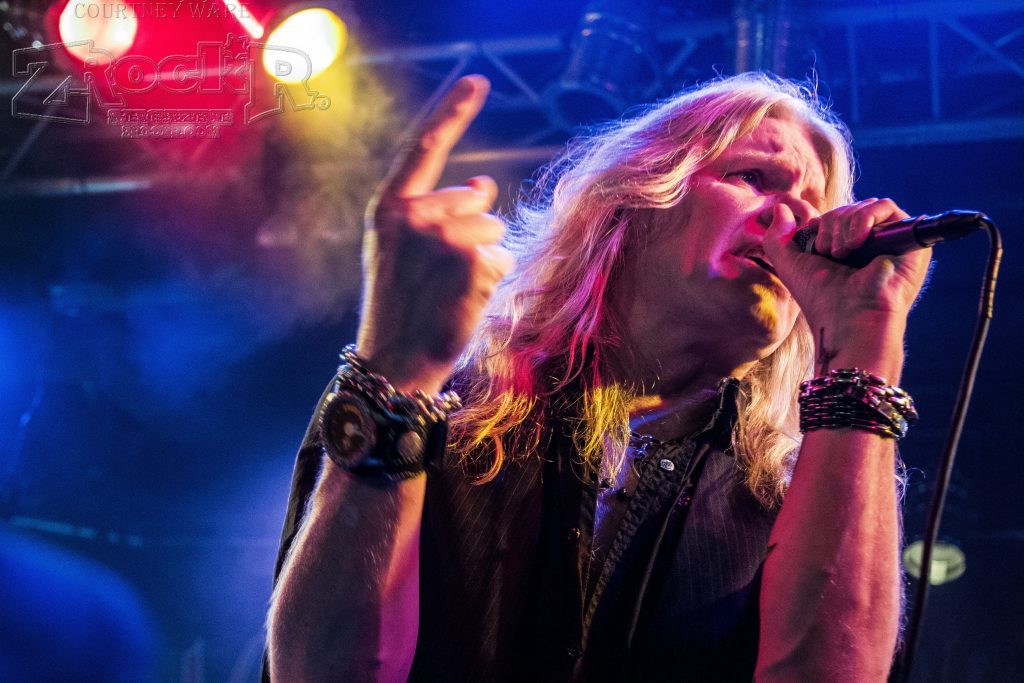 He turns 67 this year and still rocks the stage better than most men half his age. Other fantastic moments the audience got to experience included Brian Tichy stepping away from his signature massive drum kit to play (surprisingly good!) guitar, and getting to hear these musicians do justice to the classics, both in Randy's style and their own. We got more than a few surprise and improvisational moments thrown in, much to the delight of the audience. It was a packed house, and everywhere I looked, I saw people singing every single lyric. Clearly Randy Rhoads' legacy lives on; this is something that was reaffirmed by the words of his family members in attendance.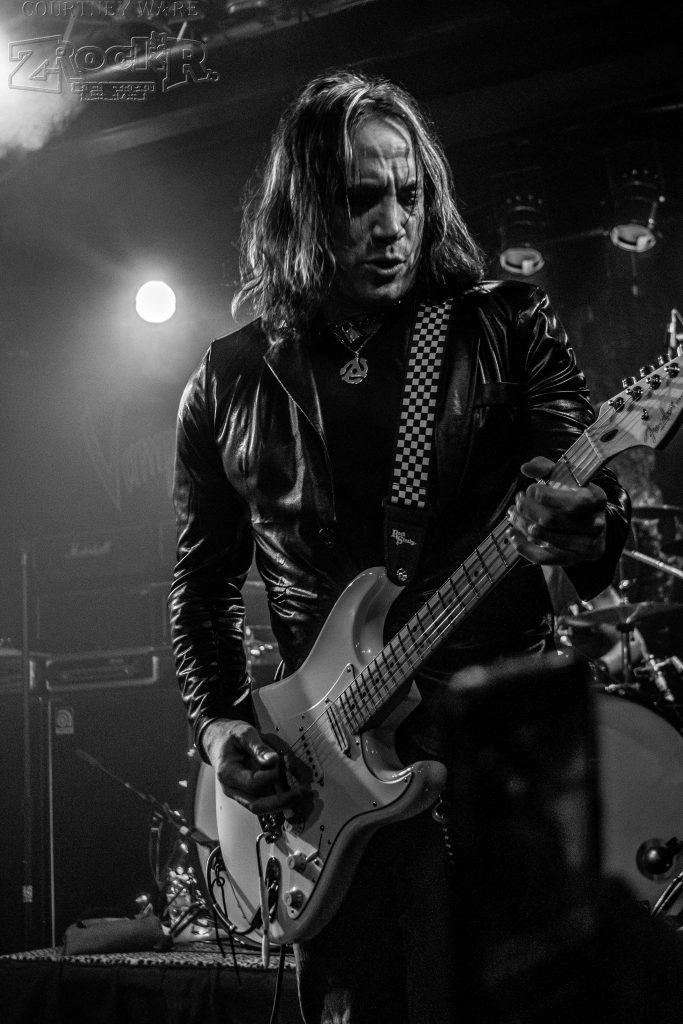 The only minor issues I had with the otherwise excellent evening were from the setlist, and a few of the performances. First and foremost, the Randy Rhoads years of Quiet Riot got next to no emphasis. We got two songs, "Killer Girls" and "Back to the Coast," with his brother Kelle on vocals. What about tracks like "Trouble," "Slick Black Cadillac," "It's Not So Funny," and my personal favorite, "Mama's Little Angels?" Surely we could have ditched the Black Sabbath tracks (which Randy DID NOT enjoy playing live!) to make room for some of this stuff. The setlist also could have done with some omissions from the two proper Ozzy/Rhoads records to squeeze in
the non-album cuts "You Said It All" and "You Looking at Me, Looking at You," the latter of which featured some of Randy's best guitar work.
The other issue was with the performances of the two Randy-era Quiet Riot songs. I definitely admire Kelle Rhoads and his keyboard playing, not to mention his ambition when it comes to keeping his brother's legacy alive. But these songs would have been better performed by another vocalist. Fortunately, these were the only weak spots in an otherwise fantastic night of paying tribute to one of the greats.
Despite those few minor shortcomings, Randy Rhoads Remembered is a night I will not soon forget. When the end of 2017 arrives, I have no doubt that this will land a spot on the "Best of the Year" list. If a Randy Rhoads Remembered performance happens near you, and you are a fan of his body of work and these musicians, do not hesitate to attend. You will be impressed, and agree that this is the tribute Randy deserves.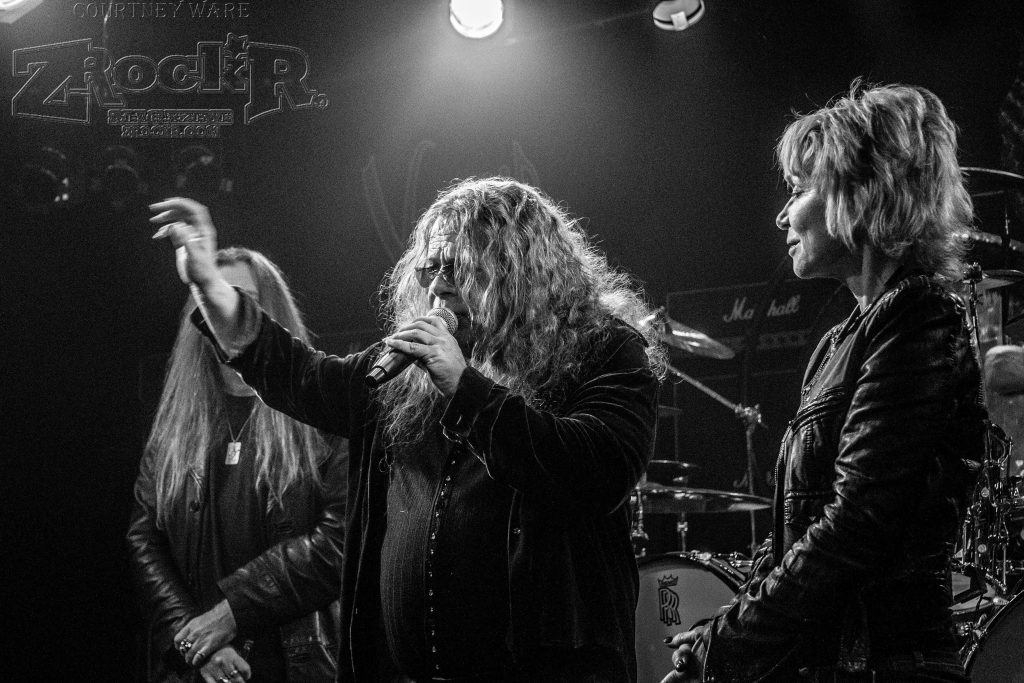 PHOTO CREDIT: All photos by Courtney Ware for ZRockR Magazine – ©ZRockR Entertainment, LLC – ALL RIGHTS RESERVED