Sin City Sinners All-Stars returned to Vamp'd on Thursday, April 6, 2017, with another in their long line of special guests – Carlos Cavazo, the classic guitarist from Quiet Riot, and a longtime member of Ratt.
Sin City Sinners All-Stars is the new version of the Sin City Sinners that came into being a little over a year ago, following the release of the Let it Burn CD and the collapse of the "steady" band (I won't go into the politics of it all here). The "All-Stars" version of the group instead relies upon revolving door lineups depending on the show, although it does often include long-time members Scotty Griffin (LA Guns) on bass and Blas Elias (Slaughter) on drums.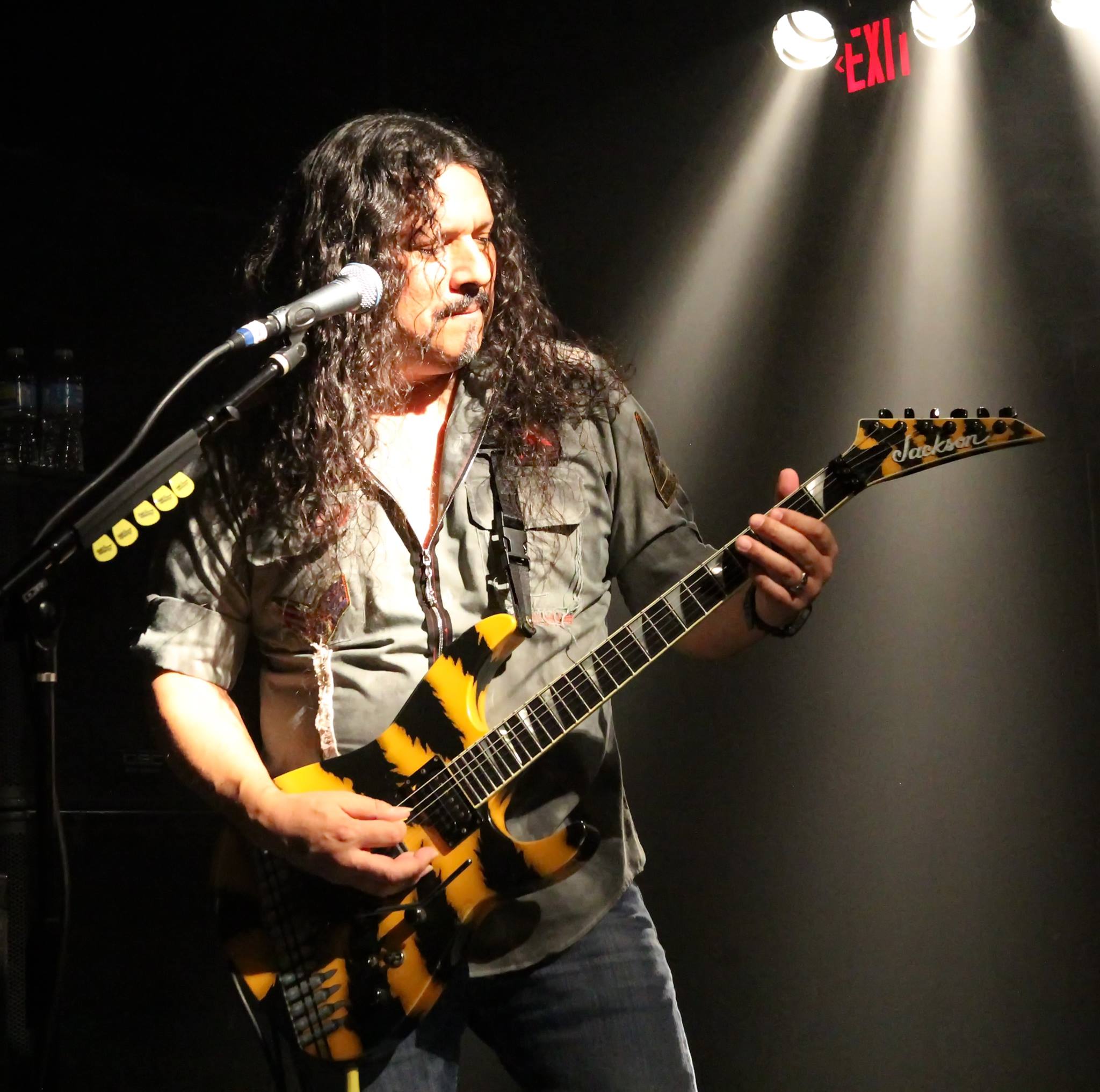 For this evening, the "main" band lineup was comprised of Elias and Griffin, with guitarists Rowan Robertson (Dio) and Oz Fox (Stryper), and vocalist Jizzy Pearl (Love/Hate). Guests for the evening included vocalists Paul Shortino (Quiet Riot) and Frank DiMino (Angel), and Tommy Sherlock (Tenors of Rock), plus the featured guest, Carlos Cavazo.
I will be honest; I have not been at too many Sinners shows since it became the "All-Stars," and I have been underwhelmed by a few of the past performances since the shift. However, this rock and roll fan can say, that with all sincerity, this has been the best "All-Stars" show to date, with a killer lineup, fantastic setlist, and great guest stars.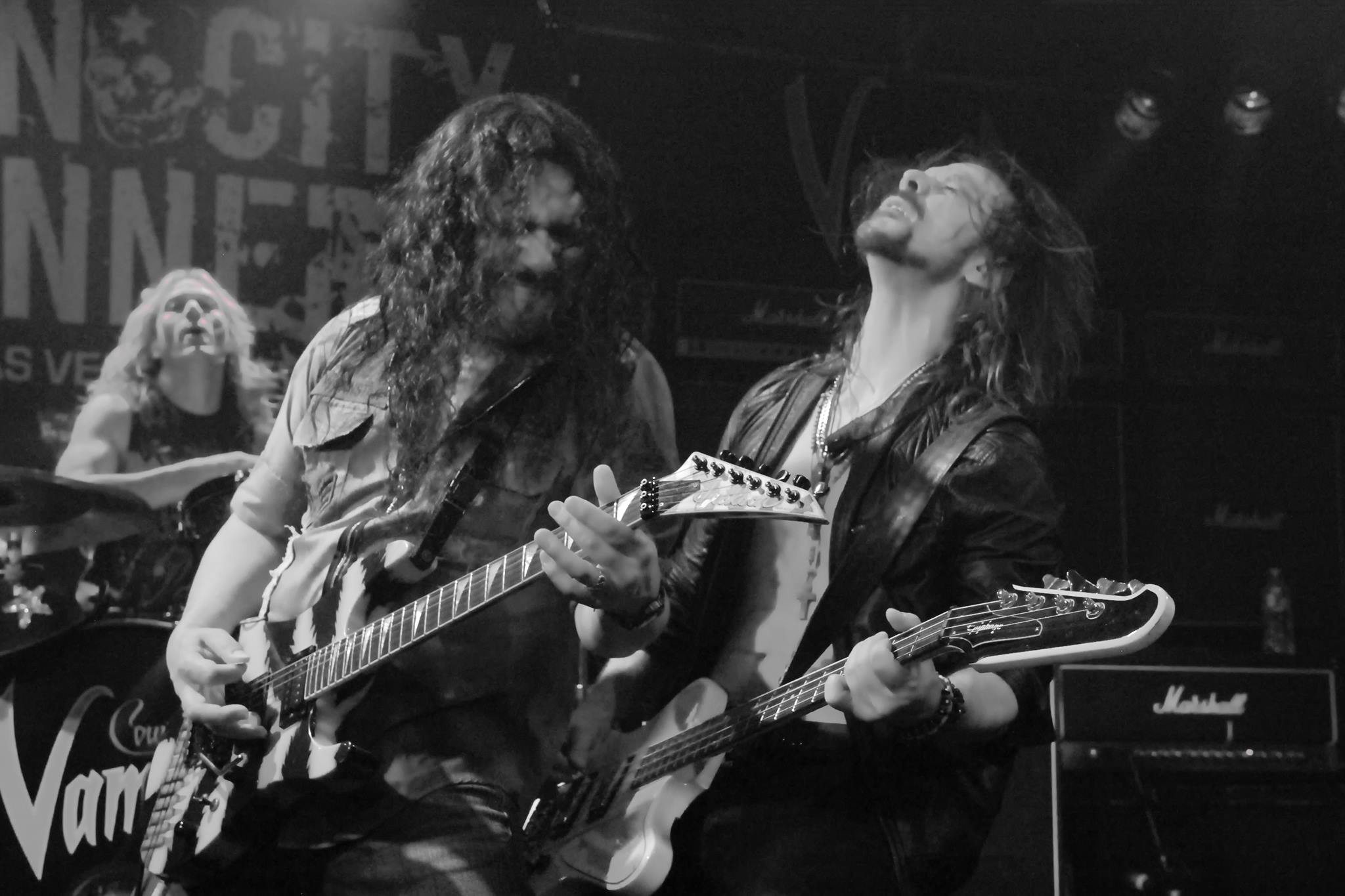 The setlist for this evening of over 20 songs was one of its greatest assets, combining the best in hard rock classics, with even a few surprises thrown in. We got plenty of tracks from the respective musicians' signature bands, and a few other mainstream classic hits to delight the audience. A copy of the setlist is in the photo below, illustrating what tracks the band brought to life on this evening.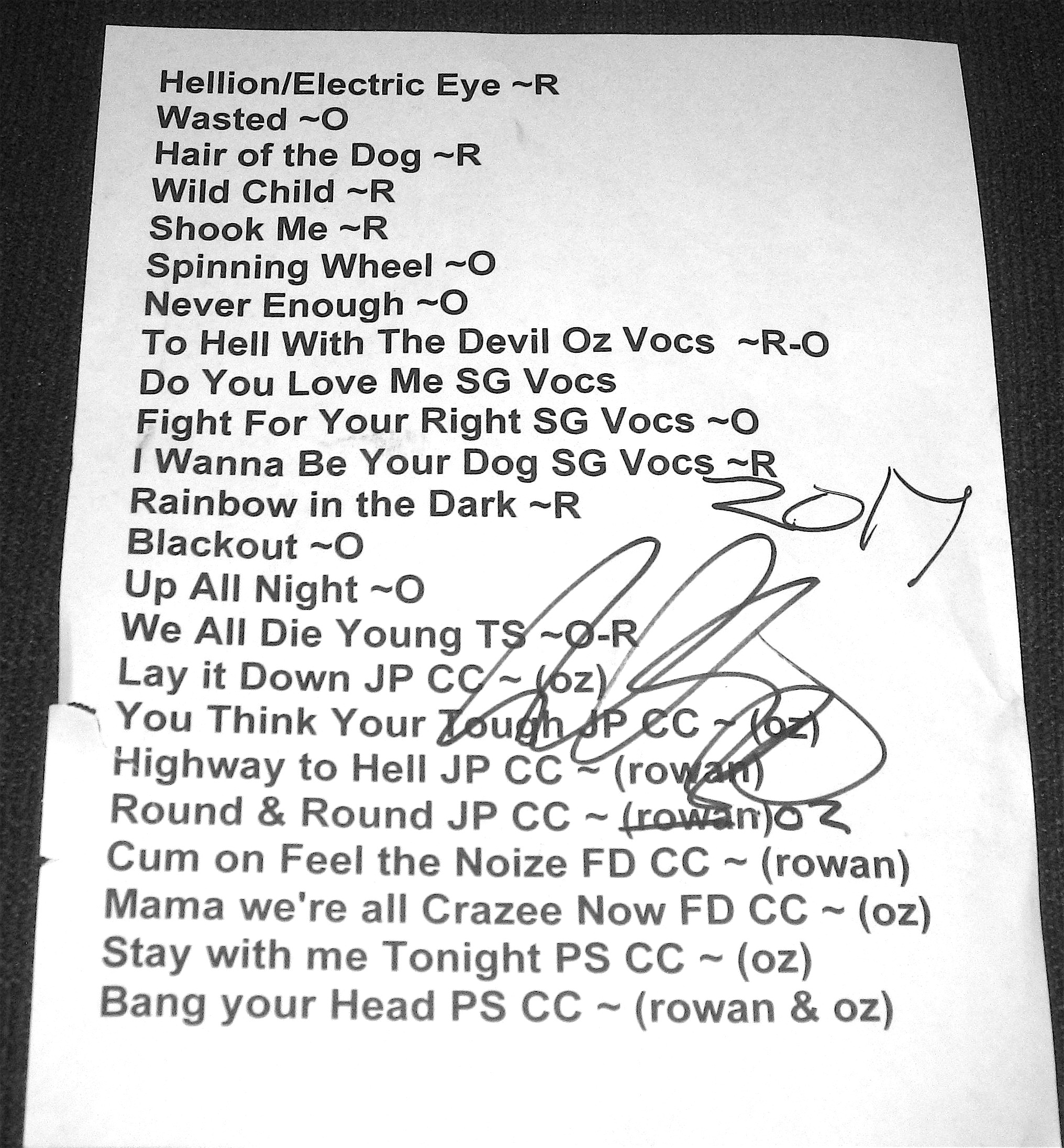 The opening set of tracks featured the "core" band for the evening, and I immediately was aware that this set of musicians had a great deal of chemistry with one another, and knew how to rock the crowd; failure to have this chemistry can be disastrous for "revolving door" bands. Jizzy Pearl is a criminally underrated frontman who gives the audience a quite literal "in your face" performance, with powerful vocal delivery and unpredictable antics. Would you expect anything less from a man who once crucified himself on the Hollywood sign? While the opening numbers were comprised primarily of covers, we did get to see Mr. Pearl rocking one of his Love/Hate classics; "Spinning Wheel."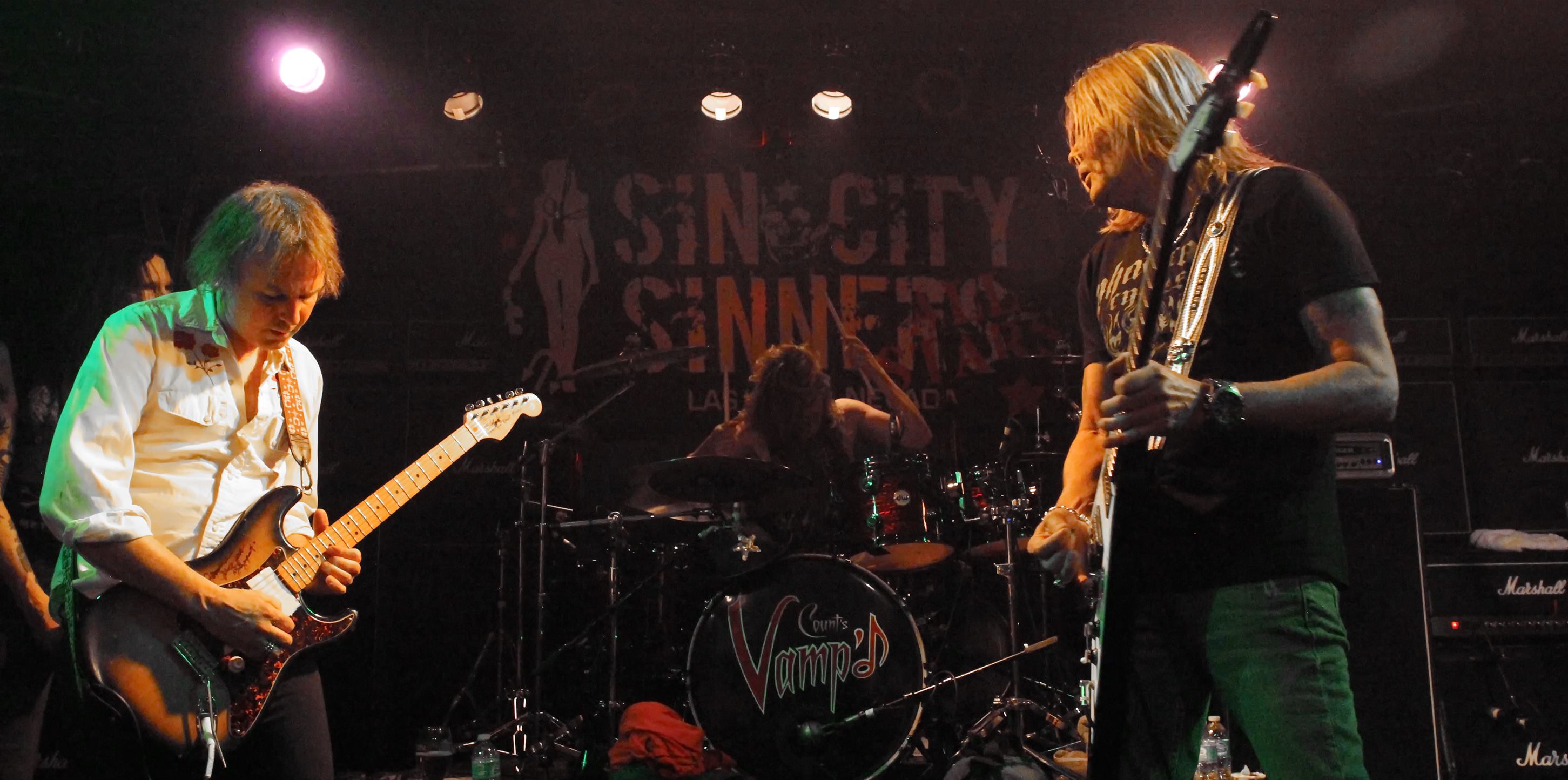 There were plenty more surprises to be had as the night went on. Oz Fox took on lead vocal duties for a rendition of the Stryper classic, "To Hell With the Devil," arguably their most famous and recognizable tune. This was followed by a series of songs in which Griffin put down his bass and took the microphone for some lead vocals, including a punk-style rendition of "Do You Love Me" (The Contours/Dave Clark Five song, not the KISS one), The Stooges' "I Wanna Be Your Dog," and even a Beastie Boys classic! For these tracks, band manager Jason Green took on bass duties, much to the surprise of many in attendance, resulting in some interesting moments.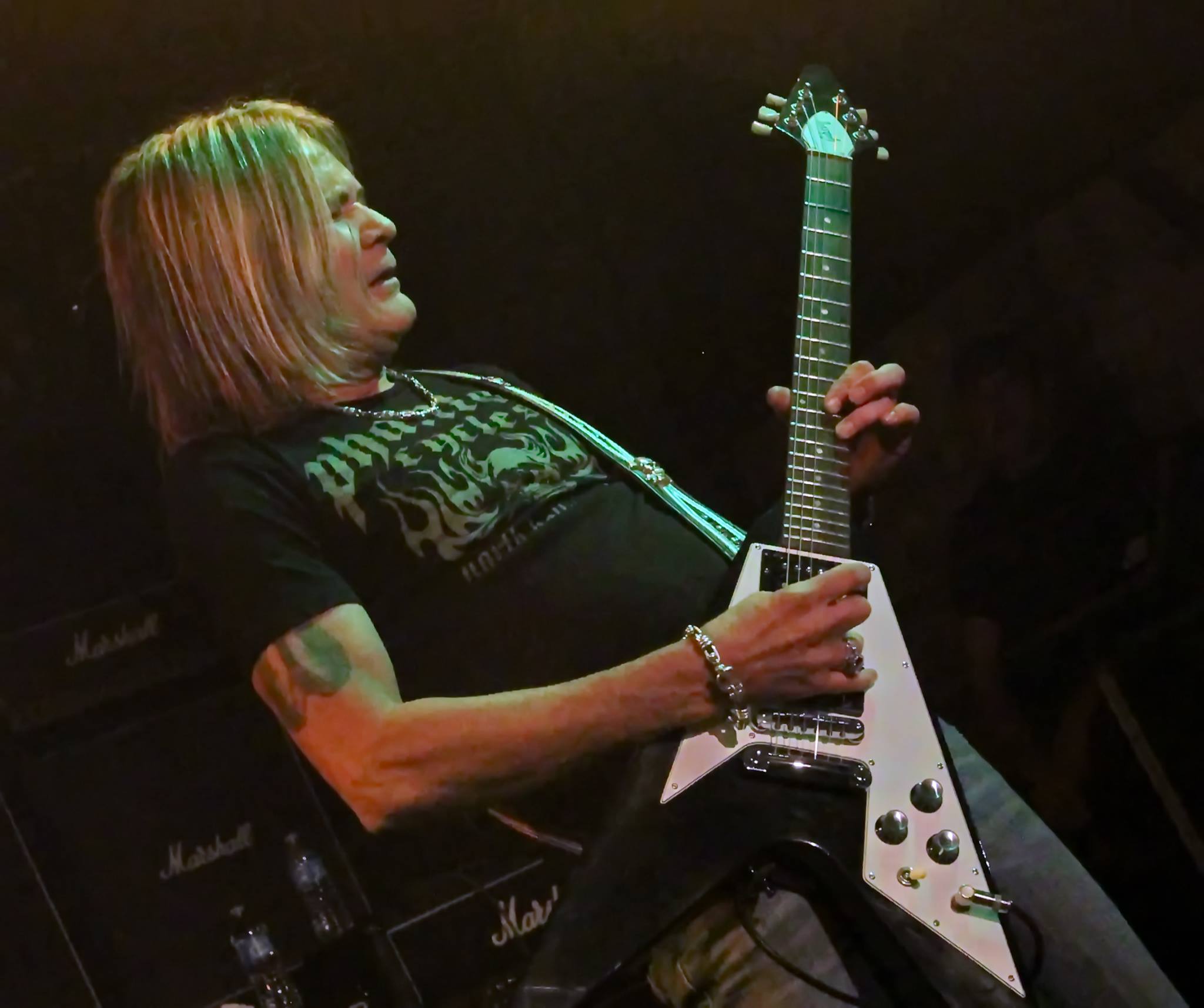 The group played a few more covers, including one song from Slaughter and Love/Hate apiece, before getting a surprise appearance from Tenors of Rock's Tommy Sherlock, who performed lead vocals on "We All Die Young," a song from the 2001 film Rock Star (Blas Elias actually appeared in said film). The latter was one of the evening's many unexpected surprises. If I did not already mention it in this review, Blas Elias deserves serious credit for being a killer drummer; something he demonstrated time and time again on this Thursday night.
For the final third of the evening, Carlos Cavazo finally took the stage with his Flying V, much to the delight of a crowd that was surprisingly big for a weeknight. We got a series of Ratt classics in which Mr. Cavazo blew the audience away, before heading to a series of Quiet Riot tunes. Angel vocalist Frank DiMino took to the stage with his signature microphone stand for renditions of Quiet Riot's two Slade covers, "Cum on Feel the Noize" and "Mama Weer All Crazee Now;" DiMino proved to be a surprisingly suitable singer for these songs as he was well able to replicate the late Kevin DuBrow's vocal style. The final two songs saw DiMino departing the stage and being followed by Paul Shortino, himself a former Quiet Riot vocalist. Shortino's tunes included "Stay With Me Tonight," a song from the underrated 1988 QR album (which featured both Shortino and Cavazo) and an outro of "Metal Health" (AKA "Bang Your Head") This definitely ended the evening on a high and exciting note. The musicians (including Cavazo) came out following the show to meet and greet with the crowd as well.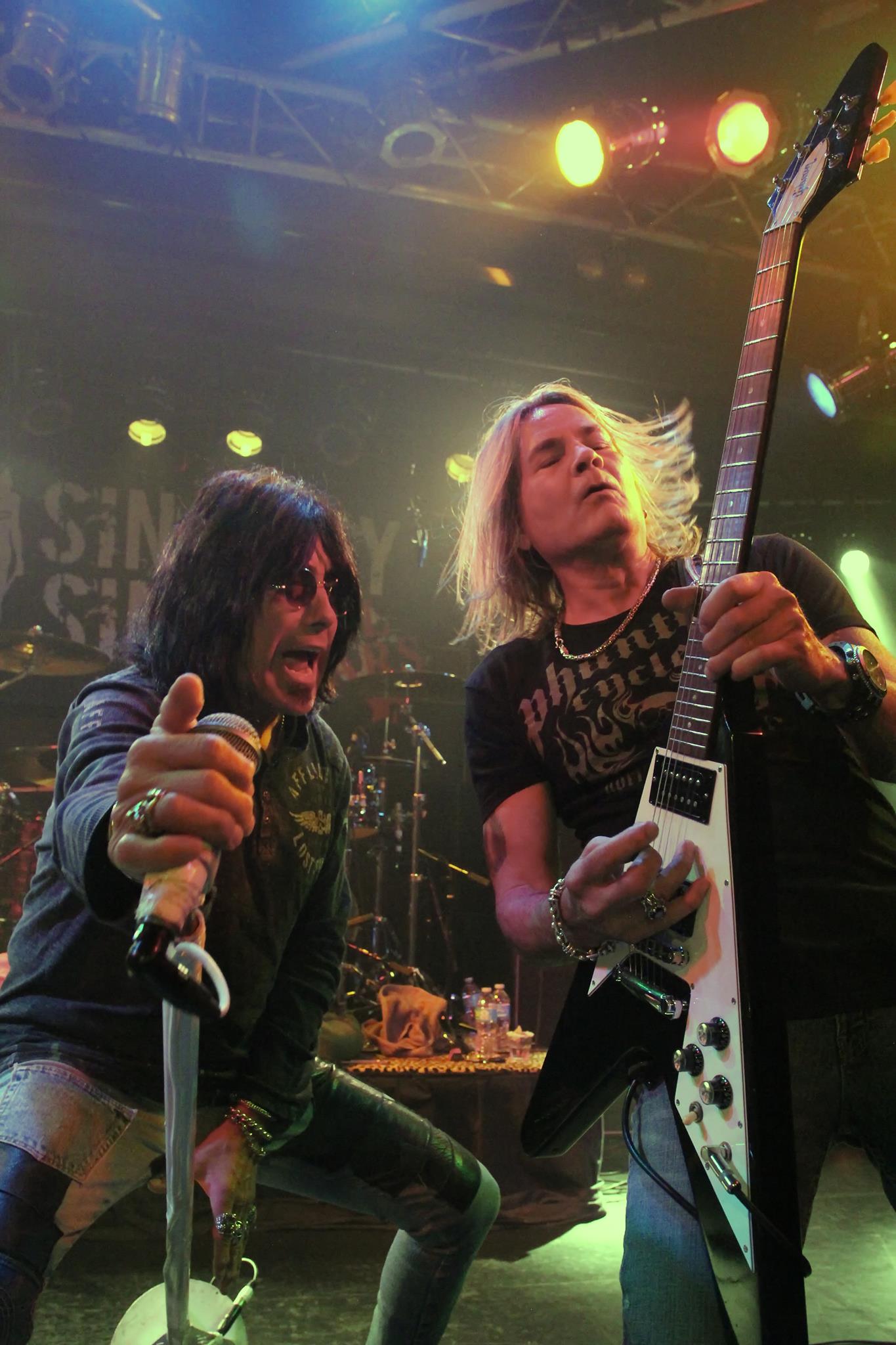 This was my first Sin City Sinners All-Stars show I had seen in quite some time, but the musicians in question lived up to the "All-Stars" moniker, no questions asked. A variety of solid guest stars, including Carlos Cavazo, made the experience complete. If you have been away from the Sinners camp for a while, this might be a good time to check out a show!
PHOTO CREDIT:  Gator Jones © Gator Jones Photos. Used with permission. All Rights Reserved.