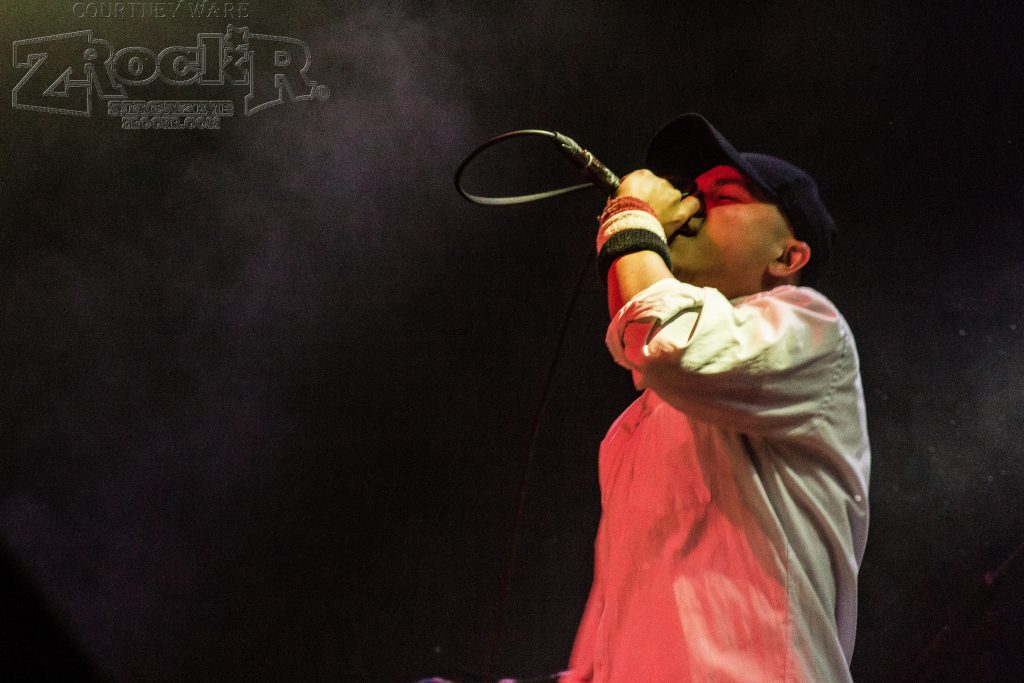 Ultimate Grunge Fest feat. The Great Pumpkin, Vitalogy, Purple, & Slaves Against The Machine
April, 8th, 2017 – House of Blues at the Mandalay Bay Hotel and Casino – Las Vegas, NV
First up is Slaves Against The Machine from Los Angeles, California who formed in 2010. They call themselves the premier tribute to Rage Against The Machine, and I find it pretty much impossible to disagree. From the voice mimicry of Zack de la Rocha to the way Tom Morello would get a distorted guitar to sound like a DJ scratching a record in "Bulls on Parade" or the many other uses he's found for effect pedals and the way an electric guitar inherently works in such a way that the techniques he employs are as signature to his sound as anything else. SLAVES is so good at being RAGE that a blind man could be forgiven for getting the two mixed up.
The biggest pop from the crowd came during "Killing In the Name Of", and I have to applaud their frontman for not falling into the trap far too many bands do; practically begging the crowd to participate. If he had I might not have been able to help myself and yelled out "FUCK YOU I WON'T DO WHAT YOU TELL ME!"
I'm such a dick.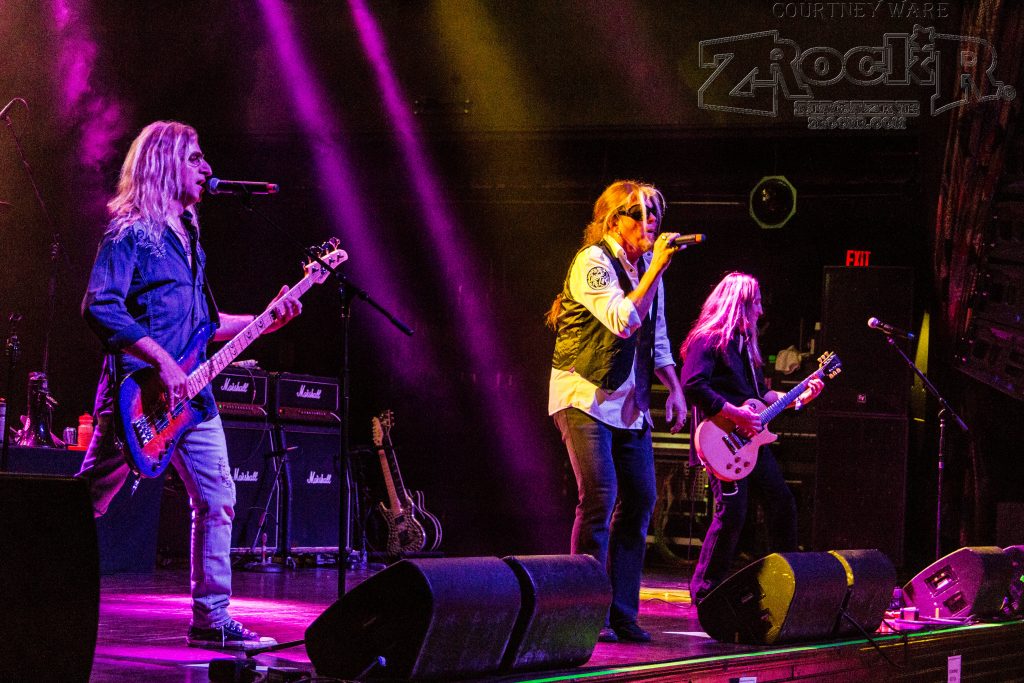 Next up is Purple – A Tribute to Stone Temple Pilots formed following a one-off Scott Weiland memorial show performed at Vamp'd back in January, 2016. First thing I noticed before they played a single note is that they do not even bother with the understated fashion sense of the band they are celebrating. Purple looks more the part of a 80's hard rock band, take your pick as to which one. The band managed to capture the sound if not the look of STP, however I'd be doing you a disservice if I didn't mention that their lead vocalist David Reed Watson is a riot. Listed below are some cheesy yet hilarious quotes from the singer.
"I have my sunglasses on so I can't see you but I can feel you. Can you feel me?"
"Are you all lubed up? That's good. That's what I like to hear."
"How many of you people like sex? I like sex. Sex is awesome."
Further antics included him laying on his stomach and reaching out to the people on the other side of the barricade. When they ended their set he had this to say: "We are Judas Priest thank you, good night!"
No. No you are not.
Before I talk about the next band, I'd like to do a shout out to my older brother Jonathan for taking me to my first real concert. I was eleven when we went to see Pearl Jam at the MGM Garden Arena. They did so many encores that preteen Ethan was tuckered out. I still have the overpriced concert shirt somewhere…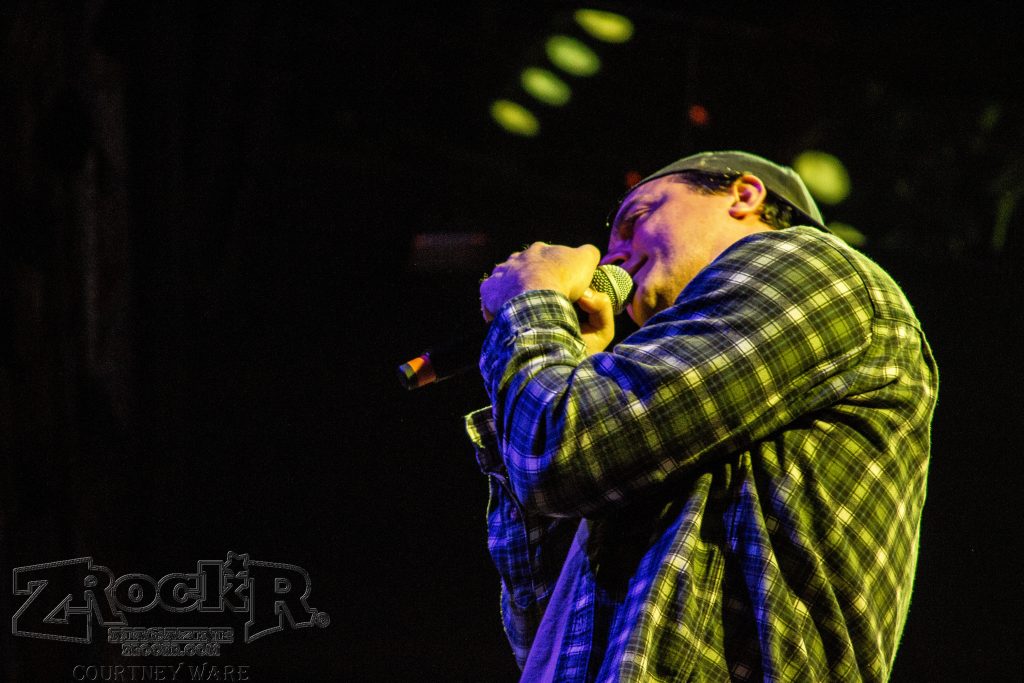 That Pearl Jam would be inducted into the Rock N' Roll Hall of Fame the night before this show is such good timing paired with Vitalogy this means I'll be on a Pearl Jam kick for the next few weeks.
Also helps that Eddie Vedder is perhaps one of if not my absolute favorite male singers, or that when I was nineteen with my long hair and unshaven face my brother's friends said I looked like him. Then again when I was clean shaven some of his other friends would said I looked like Gene Simmons but we don't talk about that anymore.
Right when I was starting to ask myself where all the flannel was – three of the five members of Vitalogy came to the stage in flannel shirts and more flannel started appearing in the crowd in droves being worn by concert-goers or around their waists.
Vitalogy features singer Aaron Saffa who could be the Tim 'Ripper' Owens of Pearl Jam should Eddie Vedder ever decide to split from Pearl Jam. The band's performance included a plethora of Pearl Jam hits but also included a short grunge rendition of Pink Floyd's "Another Brick in the Wall".
All in all, another great tribute band.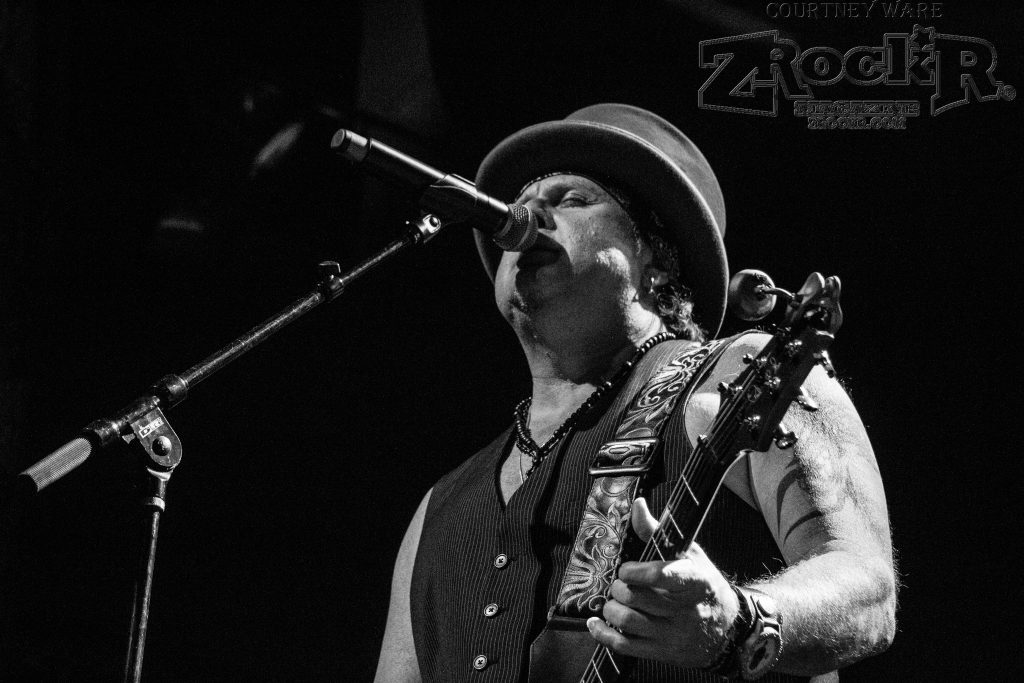 Anyone who has ever visited the House of Blues have noticed the many video monitors scattered around the inside of the venue proper, and on this night before the final band took the stage a scene from the classic animated special from where this band takes it's name The Great Pumpkin was accompanied by the Peanuts Theme Song "Linus and Lucy".
The drum kit is orange and the singer Michael Neufeld's Paul Reed Smith guitar is orange as well. Now does this band know how to stick to a theme or what? Bassist Carin Toti's red instrument unfortunately bucks this trend, way to drop the ball!
Highlights from The Great Pumpkin include a short impromptu cover of Rush, the Smashing Pumpkins cover of Fleetwood Mac's "Landslide", the SP hit "Bullet With Butterfly Wings" and Chris Moore's phenomenal drum solo. He was so damn good he had a woman near the back air-drumming for most of the set.
To end things, I've seen some terrible tribute and cover bands. Some truly awful despicable acts. None of these bands were less than stellar however. In the future, if you see these bands on the bill do yourself a favor and make sure you don't miss out!
PHOTO CREDIT: All photos by Courtney Ware for ZRockR Magazine – ©ZRockR Entertainment, LLC – ALL RIGHTS RESERVED