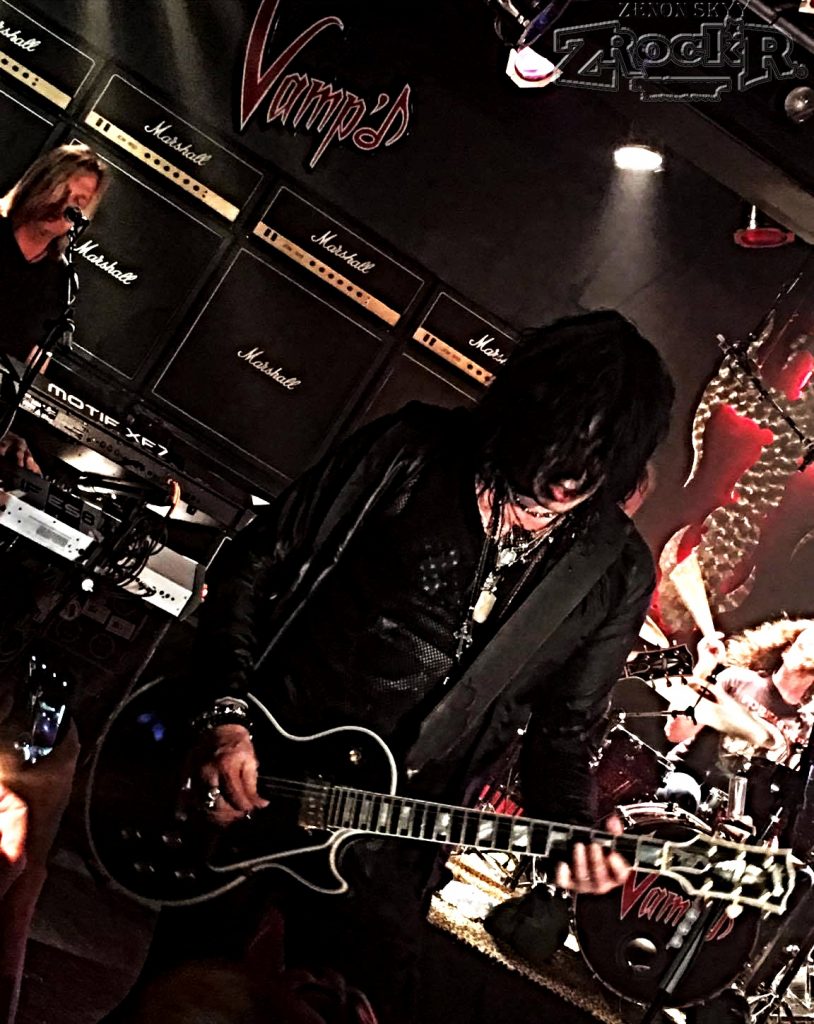 Some guys are just born to rock. They have the right Jagger-esque looks. Play their guitars with plenty of attitude. Connect with the universe to distill the right riffs into their melodious, driving songs. Summon the correct chords to compose heart-wrenching ballads millions connect with. Squeeze the droplets of pain into their blues-infused compositions. In a nutshell, this describes none other than Tom Keifer, front man and founder of Philly's favorite sons, Cinderella.
Tom has certainly paid his dues and then some. From humble beginnings reportedly scrounging for burgers in dumpsters after hours at a local McDonald's in that band's lean club years to getting a push for Mercury/Polygram to sign them by a newly-christened superstar Jon Bon Jovi, Keifer has seen quite the rollercoaster ride. After Cinderella released their sadly underrated and under-performing fourth LP, Still Climbing, during the tumultuous grunge/alternative climate of the early 90s, the band took a sabbatical. Some members laid low, others surfaced in acts of varying success.
One thing's for sure: after Cinderella's smash debut, more of a Stones-y/blues vibe crept in. This is especially true on their third LP, Heartbreak Station.
Four studio releases and they were done, it seemed, save a song or two on the Wayne's World soundtrack and the Moscow Peace Festival album. Compilations followed over the years to milk the fan base, along with a couple of live platters.
After a hiatus of a few years, Cinderella did return to the live scene and got a deal with Sony, but was dropped before a new product could be released. The band was plunged into litigation over it, and then toured some more as part of multi-band packages.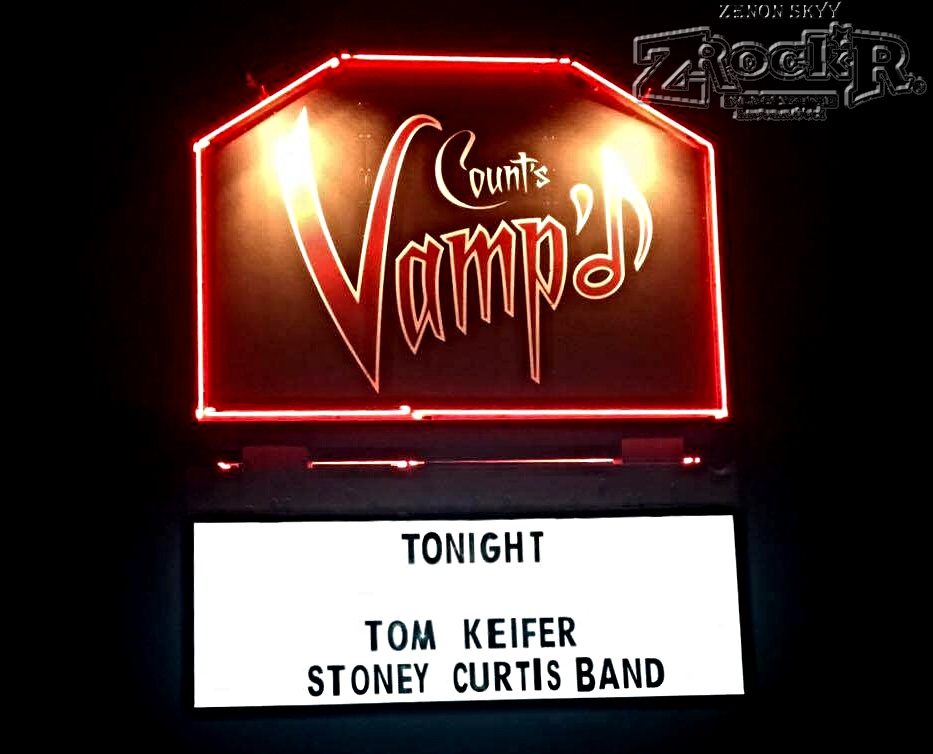 Keifer, due to his shrieking gritty vocal style, almost inevitably endured some serious damage on his cords twice, the last one in '06 threatening to permanently sideline him in that capacity. In the mainstream hard rock world, his trademark rasp probably most closely resembles AC/DC's Brian Johnson, and perhaps Nazareth's Dan McCafferty; the former definitely having dealt with vocal demons of his own over the decades.
In the meantime, Tom recuperated and set out to re-focus and plan some solo career goals, and who could blame him? He took his time to craft his first solo LP which came out in 2013, and put it out when he was ready and satisfied with it.
Cue to tonight and the matter at hand. Tom's show. The stage was set, and the band started playing. After some pre-recorded intro music. Suddenly my heart started pounding. "Still Climbing" was an apt opener as was it a smart move to deliver two more Cinderella favorites before dipping into the title track of his aforementioned solo LP and its lead single, "The Flower Song." The man knows how to pace a set to keep the fans' interest, and certainly had the capacity crowd at their feet, screaming on cue the whole time. Every time he beat on his chest and dared ask "Come on!" the crowd responded like the proverbial Pavlov's dog. Just because he was entertaining an intimate club didn't mean he'd toned town his arena-honed stage mannerisms. The guy belies his years and OWNS the stage. No question.
His capable band, including a second guitarist, bassist, drummer, keyboardist, as well as two female backup singers, plowed through all of the expected Cinderella hits while throwing in three more solo album cuts.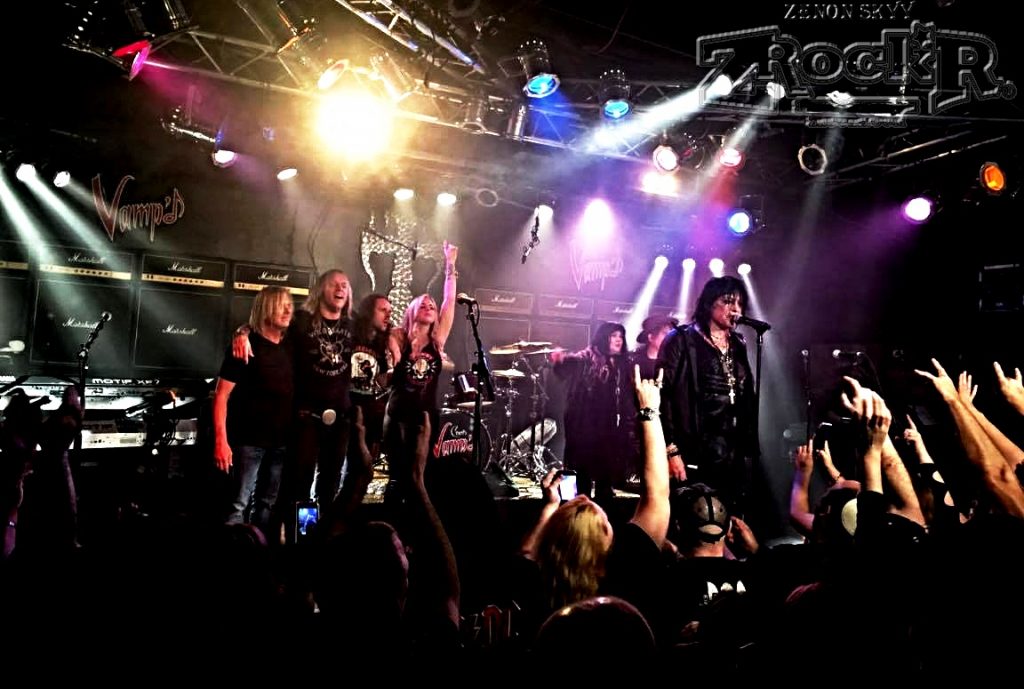 Again, the pacing was expertly executed. During some songs Tom was simply the front man commandeering the mic stand before a roadie threw him a guitar come lead time. Pedal steel guitar here. Tinkling the ivories there on that one ballad. Variety kept it interesting.
"Night Songs" was a welcome album cut surprise.
How did his voice hold up, you ask? Superbly. The rasp was toned down in many places, but the power and range was there in spades.
A meaty 15-song set was followed by four encore tunes, three of which were rootsy covers by the Stones, Beatles, and Bowie. The set was capped off by a rousing "Gypsy Road."
Verdict: If you missed this I'm pretty sure that your friends and family who were there aren't going to let you live it down. Clear your schedule next time and be sure to attend.
PHOTO CREDIT: All photos by Zenon Skyy for ZRockR Magazine – ©ZRockR Entertainment, LLC – ALL RIGHTS RESERVED