Snakecharmer was formed in 2011 by former Whitesnake members, as well as members of other high profile groups, including Wishbone Ash and Thunder. In 2013, the band released their first album to positive reviews, showing these this ensemble cast of musicians could still rock. As embarrassed as this fan of classic hard rock and metal is to admit it, I missed the debut entirely, and did not even hear about the band until the release of Second Skin, the group's sophomore effort, which is due out on May 12, 2017.
The current lineup of Snakecharmer features vocalist Chris Ousey, guitarists Laurie Wisefield and Simon McBride, keyboardist Adam Wakeman (son of the legendary Rick Wakeman), bassist Neil Murray, and drummer Harry James. An earlier lineup of the group included another classic Whitesnake member, Micky Moody.
Frontiers Records seems to be recruiting all of these musicians from the glory days of AOR and classic hard rock, and with Snakecharmer, the label has another set of all-stars in their ever-growing stable. It can be difficult to predict what to expect from these "new groups of classic musicians," since it seems like there are just as many want to keep their old days and sounds alive, as there are the ones that are looking to move forward and modernize. Where does Snakecharmer fall on this list?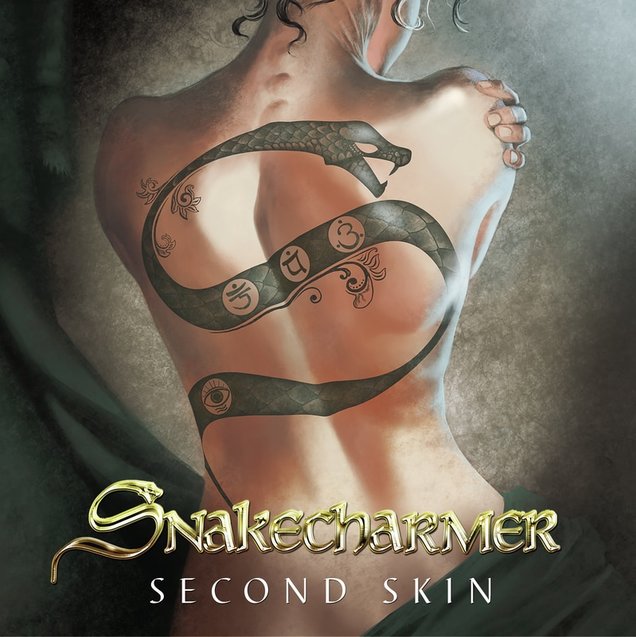 While Snakecharmer's album has a massively retro hard rock/AOR sound to it, reminiscent of many of the best groups of the era, there is something unique in there as well, so fans of these musicians will be pleased with what they hear, knowing it is not merely a retread of what these artists have done in the past. The keyboards/organs and retro bluesy sound definitely recall the late 70s/early 80s "Early Whitesnake" era, long before that band's commercial success. There are also elements of other classic rock/AOR groups and their sounds on the record.
The album is surprisingly diverse in its 11-track duration. From hard rock riffs to keyboard and organ sounds, and even acoustic stuff, the songs on here are pleasant surprises, recalling classic sounds but also becoming something new altogether. I would not say any part of this album sounds "modern," but it definitely takes these classic rock/AOR sounds and reinvents them for a new era, while at the same time not getting too far away from what made us love those bands/sounds/styles/etc. in the first place. I give the band credit for not just being a Whitesnake knock-off, the vocals suit the bluesy, hard-rocking material well, but never feel like they are ripping off David Coverdale.
Fans of Whitesnake's pre-fame era and classic rock/classic hard rock/classic AOR are going to like what they here on Snakecharmer's second record. There is a lot to enjoy about this record; you will be impressed by what you hear on Second Skin. The band's sophomore album comes highly recommended!