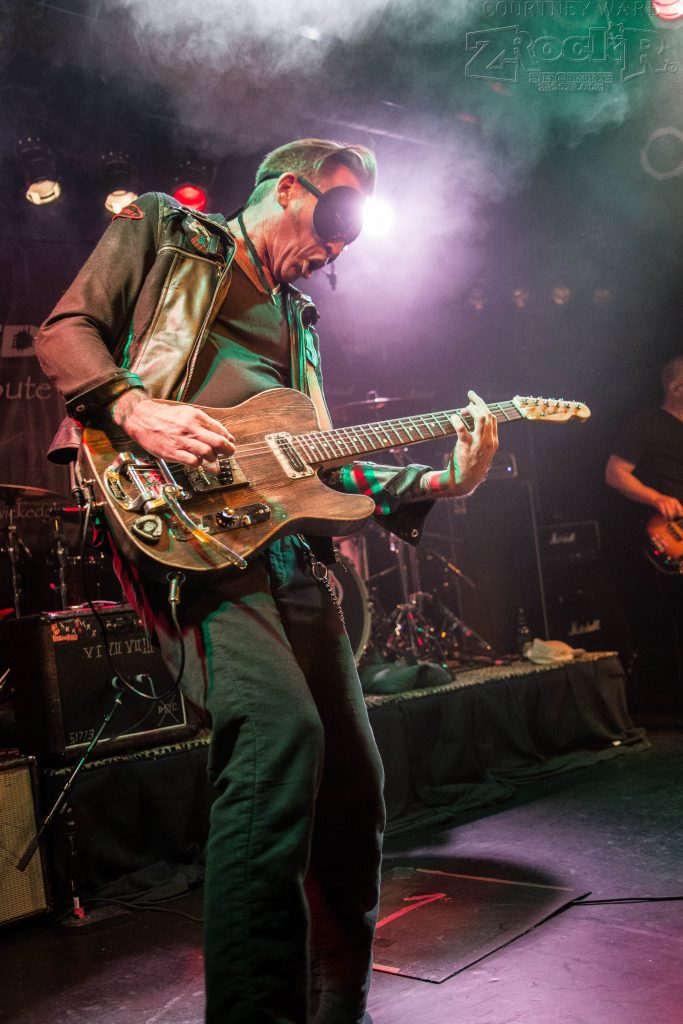 Cinco de Muzio has basically become a holiday all on its own in the Las Vegas. Celebrating the birthday of Wicked Garden vocalist Dominick Muzio, it has quickly become an annual event that showcases multiple local musicians.
This year, the first night took place at none other than Count's Vamp'd, one of the valley's top rock n roll venues.
The night began with the live premier of Doc Ellis and the Skullatones, featuring guitar guru Doc Ellis (formerly of Sin City Sinners, Jizzy Pearl's Love/Hate, and Bobby Blotzer's RATT Experience), drummer Al Serrato (Jetboy), and bassist Josh Jones.
This band is tighter than tight. I mean… Words simply cannot express the awesome that happened for almost 90 minutes on that stage. The thing that is so awesome about this is that it is Doc Ellis' music. For years, we have heard this guy doing so much with other bands, that we really have not gotten to hear HIM. We all know that Doc is a badass bassist, singer, and guitarist, but I don't think anyone expected this.
He performed some of his songs from his time with the Sinners, such as "Gotta Girl", and continued into shit that was Metallica-esque, then switched into more of a Dick Dale groove with songs like "Tiki Island". You never know what you are going to get with Doc, and the fact that he has a kickass bassist and one of the best drummers the Vamp'd stage has ever seen, only adds to the amazingness of this group.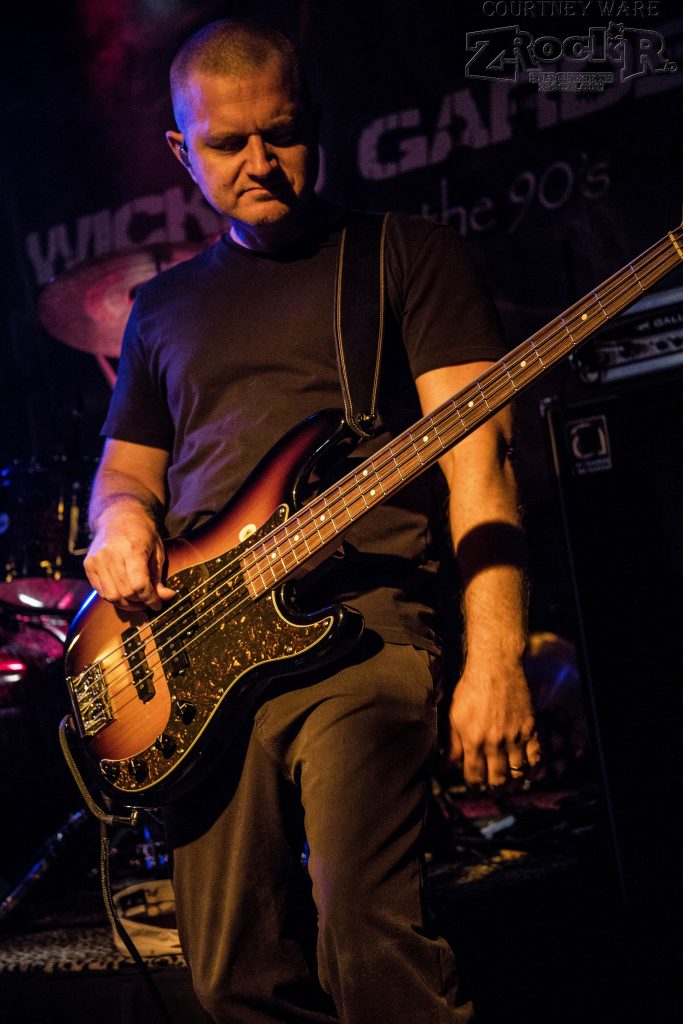 Something you have to understand about Doc Ellis, is that this guy bleeds rock n roll in all of its forms. Whether it be metal, surf punk, or just good old rock n roll, it seeps from his pores and shows on his face as he hits every note. As Doc says, "People ask me why I make so many faces, and I tell them- That's what the notes look like."
Towards the end of their set, after the coolest cover of "Devil Went Down to Georgia" I have ever heard, Doc invited birthday boy Dominick Muzio on to the stage for a Ramones medley that consisted of "Beat on the Brat", "Blitzkrieg Bop", "I Wanna Be Sedated", and "Sheena Is A Punk Rocker". This was well received by the audience, that beat their fists and shouted along with each word.
After ending their set, the band stuck around to take photos, sign autographs, and hang out with fans, but this was not the last we'd see of Doc for the evening…
Wicked Garden took the stage shortly after, opening their set with "It Ain't Like That" by Alice in Chains, which was a punch that no one was expecting. Song after song, they kept the crowd drinking and having a good time.
The band unveiled two original songs that night, "Stained", written by vocalist Dominick Muzio,
and "How Do You Sleep?", written by guitarist Shawn Trojahn. Both songs were well received, showcased the band members' influences, and solidified the talent of these guys.
Wicked Garden invited a few special guests including Horror Metal Sounds' Tim Duran on bass and original WG guitarist turned Sin City Sammy of Three Lock Box, Jay Cee, on guitar for Screaming Trees' "Nearly Lost You". Jay Cee also performed lead vocals on a splintering cover of The Offspring's "Gone Away".
Doc Ellis joined WG on stage for a cover of Sublime's "What I Got" that turned into a 10 minute segment of great rap from NWA to Sir Mix-a-Lot to Young MC. This was something literally no one expected, but it was one of the most fun moments of the show, followed by the "Happy Birthday" song for Muzio.
The guests were rounded out by Sicosis vocalist Ernie Rodrigues on Alice in Chains' "Would?", who simply nailed Layne Staley in attitude and performance.
As the night came to a close, WG bassist Troy Spriggs busted out RATM's "Killing in the Name Of". Spriggs and drummer Jay "Beast" Dardano beat the fuck out of this song, which resulted in screams and middle fingers from the entire crowd.
The night came to a close with Stabbing Westward's "Shame", which hit like a shot of adrenaline and left the crowd screaming for more, resulting in an encore of Filter's "Hey Man Nice Shot".
All in all, it was a great night. One that hopefully gets repeated for years to come.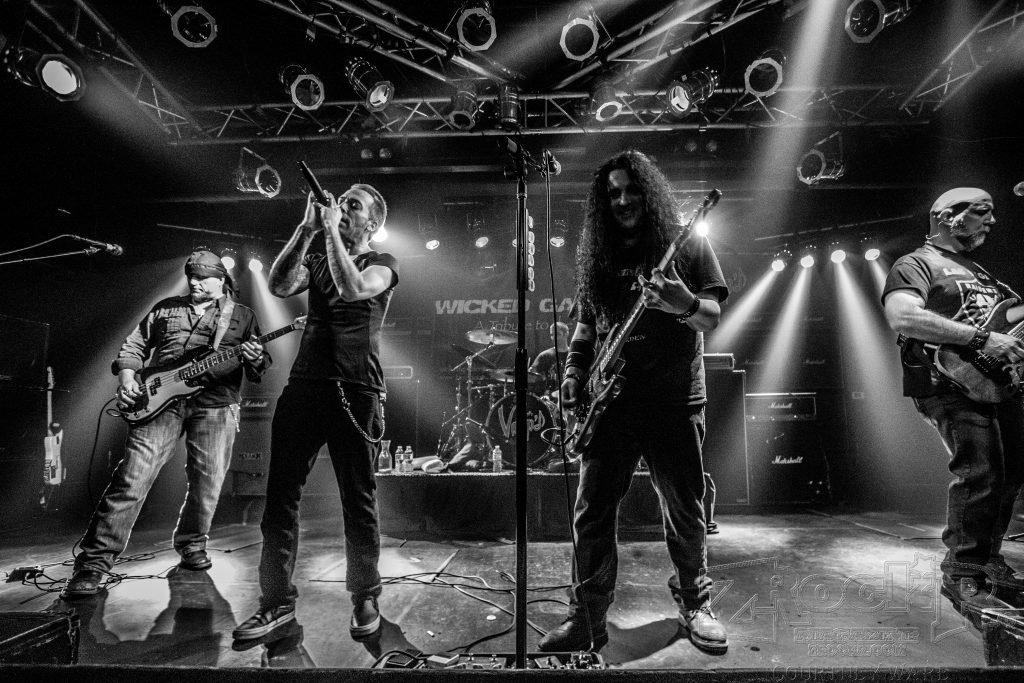 PHOTO CREDIT: All photos by Courtney Ware for ZRockR Magazine – ©ZRockR Entertainment, LLC – ALL RIGHTS RESERVED