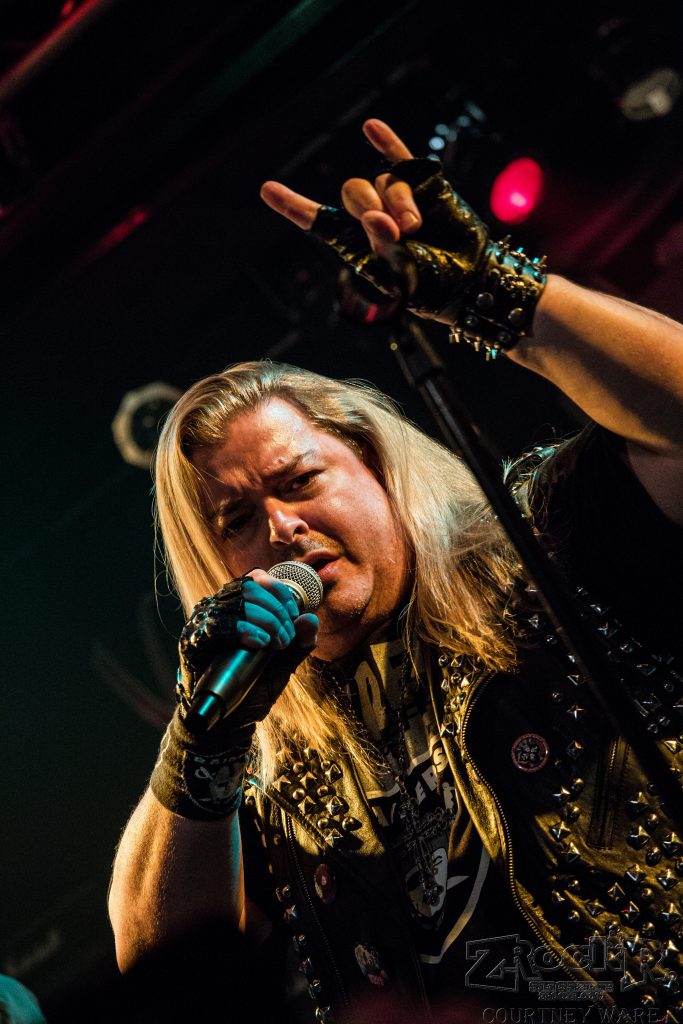 Tracii Guns and Phil Lewis are reunited at last, bringing LA Guns' two most iconic band members back where they belong. And this new incarnation of the group rocked Vamp'd to an enthusiastic crowd.
Cyanide launched this show; this group has been keeping a classic 80s-style "Sunset Strip" sound alive for the past several years, and has not failed to please, as was beautifully demonstrated on their first album release, Lethal Dose. I noticed right from the get-go that there had been some lineup changes, but it seems like vocalist Robert Hussey always does manage to get the best players together to bring this material to life. Hussey himself may look like the bastard son of Vince Neil and Udo Dirkschneider, but he definitely does justice to the sound of this era, both in the form of the originals and covers; many of the original songs played at this show will appear on the group's next album. I have probably seen and reviewed these guys more than any other local Vegas-based group, but they do a good job capturing this era/style of music, which always makes them a delight to check out.
Of course, it is the new incarnation of LA Guns, reuniting Phil and Tracii, which had this house packed. Audience members had been enthusiastic about being able to see them together on stage again for quite some time, and upon hearing they would have a Vegas date, I knew this is a show that I had to attend and cover. This rock and roll fan has seen Phil Lewis perform numerous times, and Tracii Guns perform numerous times. But never the two of them together for a full set of rock and roll.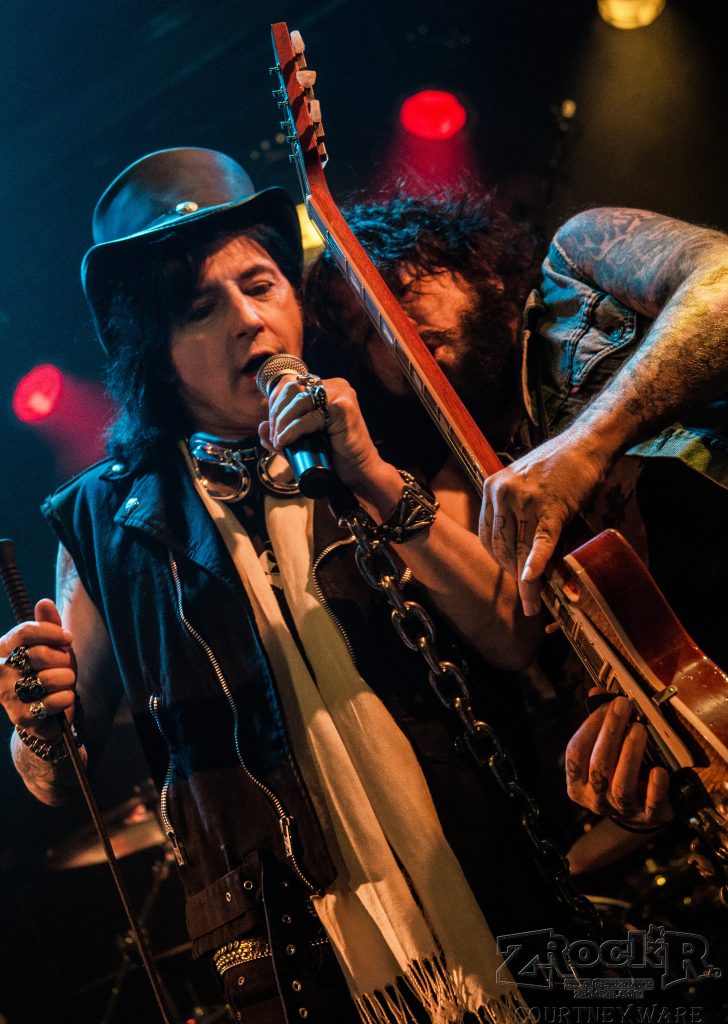 From the opening one-two punch of "No Mercy" and "Electric Gypsy," both of which originated on the band's 1988 debut record, it was clear none of the chemistry between this rock and roll twosome was gone. The band also included Michael Grant on second guitar, the man who had been filling the lead guitarist position in the Tracii-less LA Guns for the past several years. You could tell Tracii was having the time of his life on the stage, interacting with other band members and even playing his guitar with a violin bow! It is tough enough for guys to get together and make great music, but it means all the more when they are actually getting along and having fun doing it, smiles on their faces.
We got a killer setlist comprised mostly of songs from the band's classic first three records, but a few other surprises were thrown in for good measure as well. It was great to hear the classics the way they were meant to be heard. We even got a track from the band's forthcoming studio record, which blew the audience away and seemed just as fresh as anything from those classic records from 30 years ago. Of course, classics like "Sex Action,"Never Enough," "Rip and Tear," "Over the Edge," "Kiss My Love Goodbye," "Bitch is Back," and "Malaria" were not far away. I personally would loved to have heard more of the deep cuts from the early records, including "Hollywood Tease" and "Down in the City," but no LA Guns fan will complain with what they were given here. The packed house and enthusiastic crowd is evidence enough of that!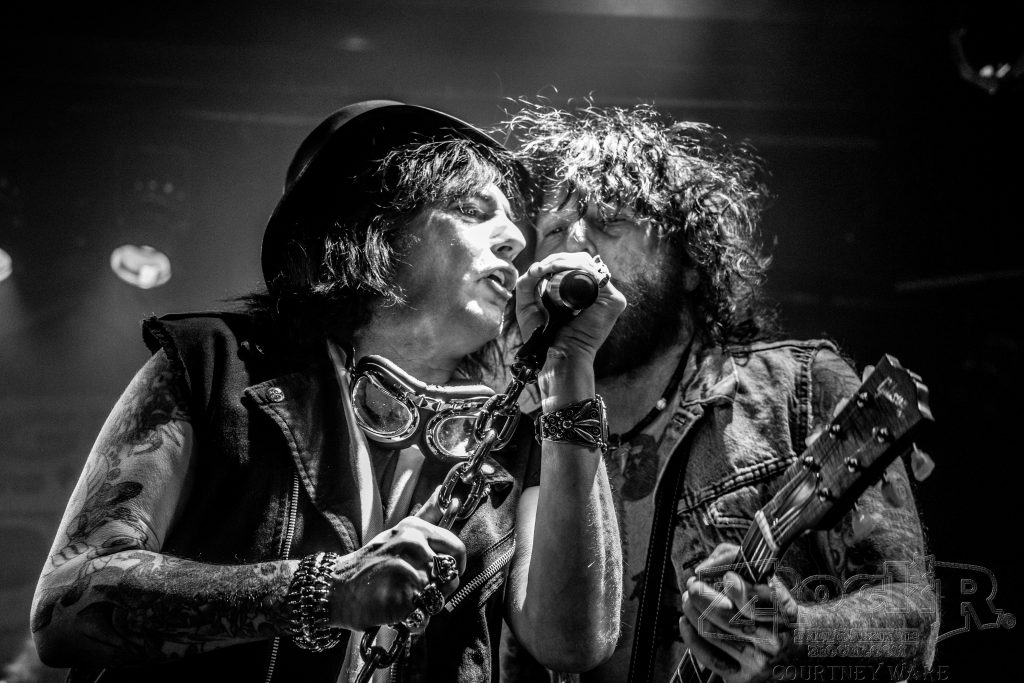 LA Guns has reunited its two most iconic members, and the results speak for themselves. Let Phil and Tracii shatter your doubts when you see them live in concert together. This fan is all the more excited for the new studio record due out later this year, especially after seeing how energetic and powerful this incarnation of the band sounds. If they hit up your town, do not hesitate to attend.
PHOTO CREDIT: All photos for by Courtney Ware for ZRockR Magazine – ©ZRockR Entertainment, LLC – ALL RIGHTS RESERVED