Earlier this year, we lost rock and roll icon Chuck Berry at the age of 90. To the world of rock and roll, his passing was seen as a great loss; few artists from rock and roll's infancy were so influential to so many generations of rock and roll artists (I even did an article on the best covers of Chuck Berry songs a few months back that stands as proof of this).
Chuck, released just a few months after Berry's passing, is his final studio album, and, believe it or not, his first album of new studio material since 1979! Musicians playing on the release include Berry's usual backing band, as well as family members. Tom Morello (of Rage Against the Machine and Audioslave fame) even has a guest appearance on the release.
This is one of those instances where I had no idea what to expect from the release whatsoever. After all, we had not gotten a Chuck Berry studio album in nearly four decades! With the album being released posthumously, it now has the responsibility and the burden of standing as a tribute to Berry's legacy. Does it fulfill that goal?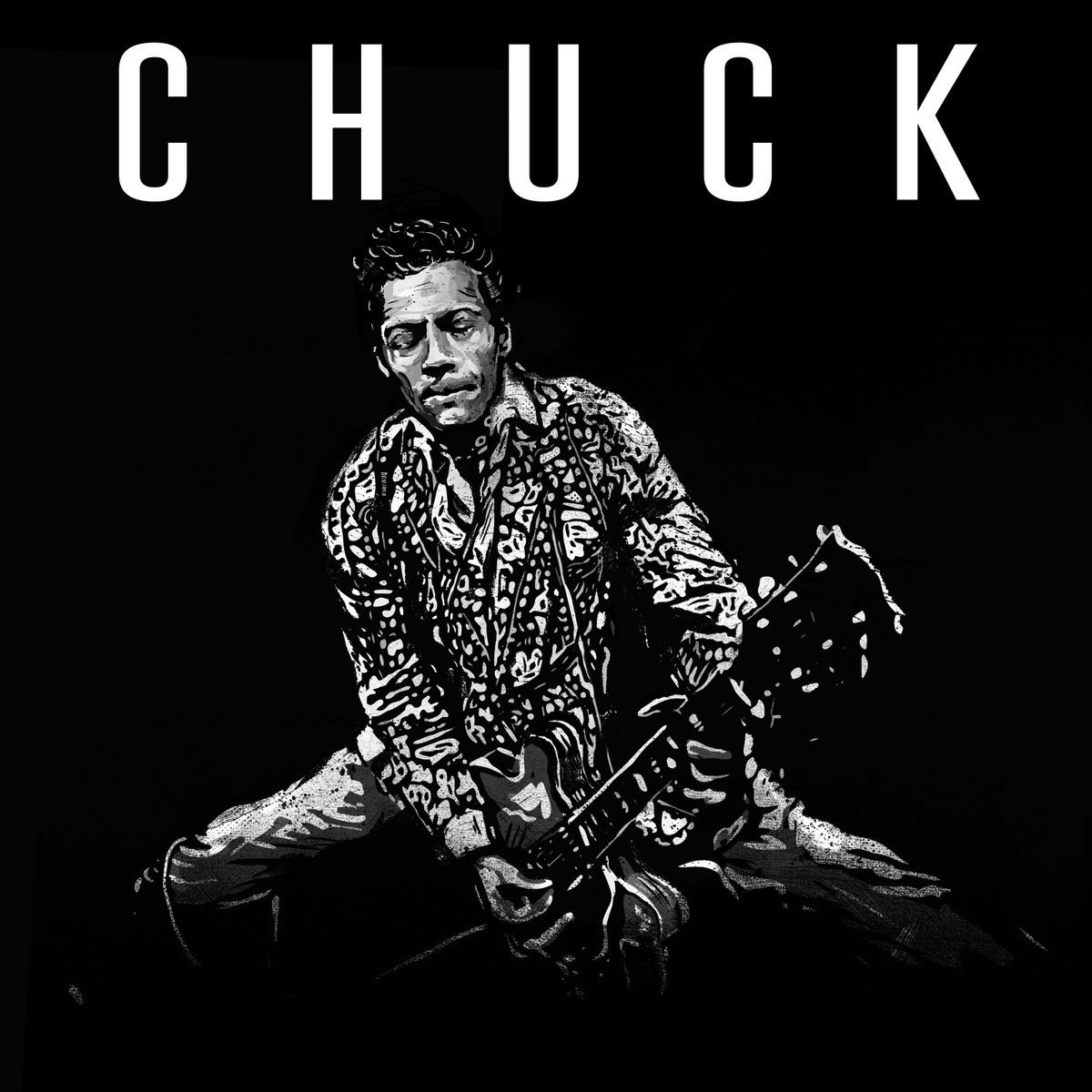 Even at age 90, Chuck Berry still manages to sound like himself; the songs on this album still feel like classic Chuck Berry recordings, albeit with slightly more modern/refined production. For longtime fans and followers of this rock and roll pioneer, that is going to be great news.
From slow ballads to the fun, fast-paced rock and roll we all grew to love Berry for, this release is one that hits all the high notes, and in its 10-track duration, is never boring or mundane. Highlights include the opening one-two punch of "Wonderful Woman" "and "Big Boys," both of which are a ton of fun to listen to, "Lady B. Goode," which his a sequel to Berry's classic anthem "Johnny B. Goode," and the island-tinged sounds of "Jamaica Moon." Only the bizarre, mostly spoken-word "Dutchman" feels out of place, but the rest of the album is a winner.
Chuck Berry's legacy will always live on, and with the release of Chuck, he has given audiences a posthumous gem featuring many memorable songs. Longtime fans and followers will be pleased by what they hear on this release. Highly recommended!