Best known over the decades as a member of Pantera, even in their oft-forgotten early period, bassist Rex Brown (AKA Rex Rocker) is still going strong. Following the disbandment of Pantera upon the death of guitarist "Dimebag" Darrell Abbott, Brown has participated in many other projects and bands, including Down (alongside Pantera vocalist Phil Anselmo) and Kill Devil Hill (alongside Dio/Black Sabbath drummer Vinny Appice). Brown took the world by surprise with the announcement, a few months prior, that he would be releasing his first ever solo album!
Perhaps equally surprising about the solo album announcement was the fact that Brown would be handling lead vocal duties himself, and playing lead guitar on the record (despite being best known for his bass playing). Collaborators with Brown on the record include Christopher Williams, Lance Harvill, Caleb Sherman, and Peter Keyes.
If you are a fan of Rex Brown, you obviously know the guy from Pantera, and possibly some of the side projects that he has played with, but this is his first true "solo" album. How does Smoke on This measure up, and are longtime Rex Rocker fans going to want to add this one to their rock and roll collections?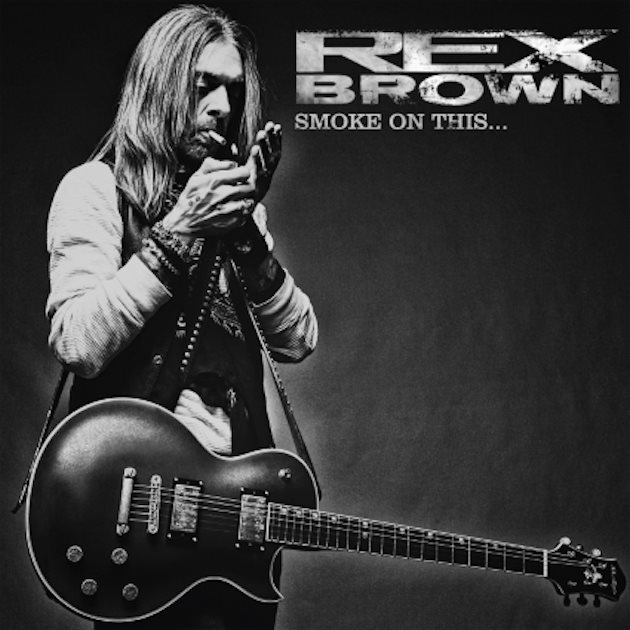 I had no idea what to expect from Smoke on This; Rex Brown had never given his fans a solo album before! The end results are pleasantly surprising, as long as you can come in here accepting the fact that this is not "the new Pantera album." There certainly are a few bluesy, groove rockers that are somewhat reminiscent of Pantera, but overall, this is a whole different animal. From blues-based rock tunes to power pop anthems that The Beatles and Cheap Trick would be proud of, the album is never quite what you would expect, yet it comes off as pleasantly surprising in its duration. Brown proves himself to be a solid guitarist and vocalist!
Smoke on This is a kick-ass album that goes in many musical directions this fan was not expecting. As a result, it came off as a pleasant surprise, showing just how talented Rex Brown can be. The former Pantera bassist satisfies on his new release, which comes highly recommended!