In the 1980s, Quiet Riot became the first metal band to top the pop charts with their classic Metal Health record. Playing guitar on that seminal record was axeman Carlos Cavazo. Prior to Quiet Riot, Cavazo had played alongside his brother Tony (later of Hurricane) with another band on the scene – Snow.
Snow teamed Carlos and Tony Cavazo up with vocalist Doug Ellison, and drummer Stephen Quadros. Despite the potential the band showed in their live shows, they disappointingly did not get a record deal or the proper recognition, and have long since faded into obscurity. During their short lifetime, the group only put out one EP, which was never released on CD.
In fact, this package, appropriately entitled At Last, is the first time the band's material has ever gotten any kind of CD release, which is great news for fans of classic rock/classic hard rock/classic metal/those that want to see the early genesis of part of what would later become Quiet Riot's most popular and successful lineup.
This set is comprised of two CDs. One is a studio disc, which includes the songs from the band's EP plus many more studio tracks (it's not clear if these were demos or recordings intended for a full-length album; the booklet does not say). The second disc is a live concert, recorded at the Starwood in 1981.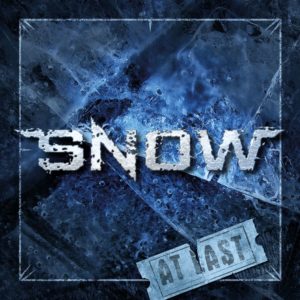 If you are reading this review, you are likely curious about what kind of music you will find in this package. Let me be the first to say it might not be what you are expecting. Though Carlos Cavazo would find fame in Quiet Riot, revolutionizing the rise of heavy metal's mainstream acceptance, the sound here is much more "classic rock" than "heavy metal." Much of what is found here has something of a dated 70s feel to it; the vocals on many tracks actually reminded me of The Doobie Brothers! A few of the tracks hint at something harder and heavier, and perhaps more of a glam sound, but most of the songs here feel like those of a band still looking for a sound and something to set themselves apart from the masses. It makes you wonder if the band had stuck together longer, if they would have achieved mainstream success and "found their voice." The recordings found here are an interesting curiosity, but I would be lying if I said they were revolutionary or earth-shattering.
Some highlights on the live disc include a cover of Jimi Hendrix's "Fire," and a track entitled "No More Booze," which is actually the prototype to Quiet Riot's "Metal Health" (the song). The sound quality on both discs is surprisingly good, given the age and nature of the material. Also included is a booklet with an essay and rare photos.
At Last features some interesting, rare recordings from a group that should have eventually achieved greater things. This is, in many ways, the beginning of the birth of Quiet Riot's classic lineup, and although many of the songs are not going to leave a lasting impression in your mind, they are still worth rediscovering for fans of this scene/these musicians/etc. A recommended release.