A few years back, classic Bulletboys members Mick Sweda, Lonnie Vencent, and Jimmy D'Anda united with Best of Seven vocalist Shane Tassart to form a new band: Lies, Deceit and Treachery. The group has continued to rock over the past several years, playing numerous locales, keeping the classic Bulletboys tunes alive (original Bulletboys frontman Marq Torien continues to front a version of the group that has him as its only classic member).
I have seen the band twice in concert, once in 2015 and once in 2017 (click the associated years to see reviews for those particular gigs), though was initially put off by the fact that the shows, while impressive, were simply "covers of old Bulletboys songs." But with the release of "Devil," the band's first single of original material, these guys read my mind.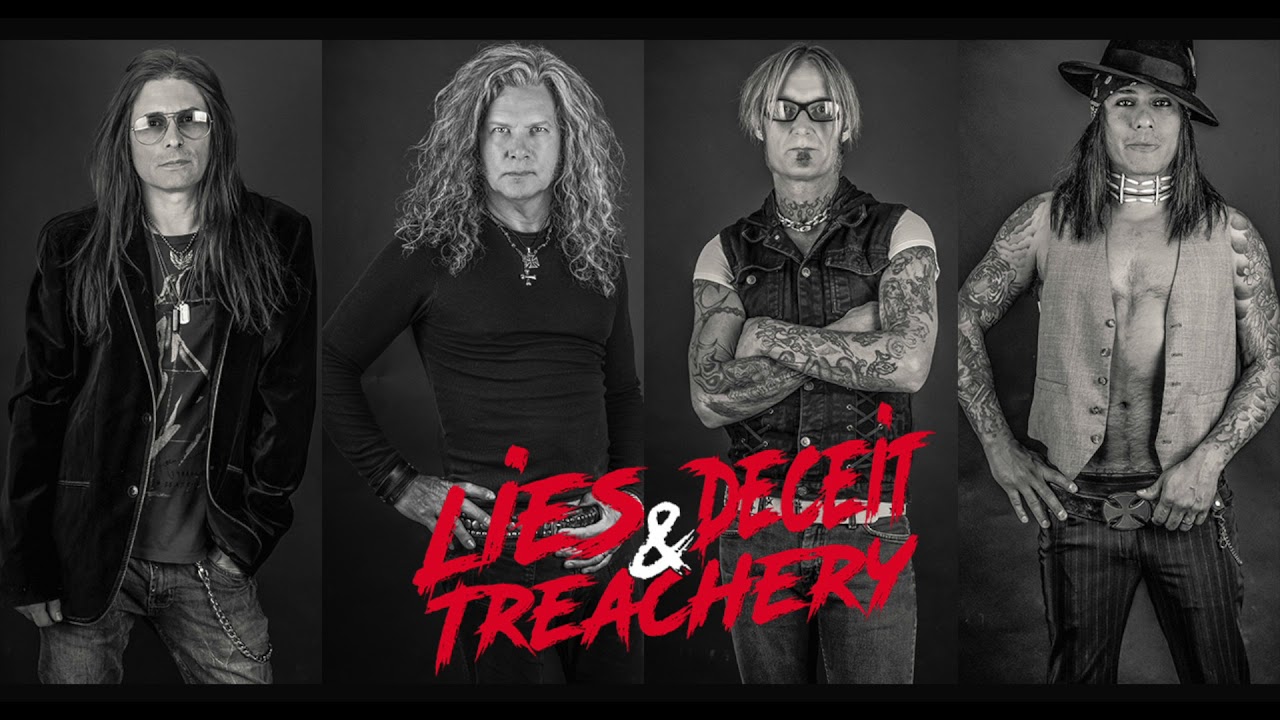 New material from older artists/spin-off bands/etc. is always a risky proposition;  Finding a balance between "classic" and "modern" is not easy. So, how does Lies, Deceit and Treachery fare with their first single of original material?
You have nothing to worry about; "Devil" is a kick-ass song.
While the song has very modern energy and production, in many ways it feels like a throwback to the classic era of bluesy sleaze rock, and what greater praise is there than that? The song does not feel that far removed from the Bulletboys Ted Templeman-produced debut from 1988, and that's certainly not a bad thing.
While new vocalist Shane Tassart sings in a style not unlike that of classic Bulletboys vocalist Marq Torien, I don't think he will be mistaken for the old singer either. This is a positive trait of the new song if nothing else; many positive reviews/comments for the song have compared Tassart's singing style to Lynch Mob/Warrant vocalist Robert Mason. Whether you agree with said feedback or not, the important thing is that his vocals get the job done here, and really give the song the extra kick that it needs. It is his first time singing on an original track with these classic Bulletboys musicians, and everyone comes together nicely.
Lies, Deceit and Treachery have come back with a kick-ass new song that brilliantly combines the classic, bluesy hard rock of the classic Bulletboys era with modern energy and production. "Devil" is essential listening; click the link below and hear it for yourself!