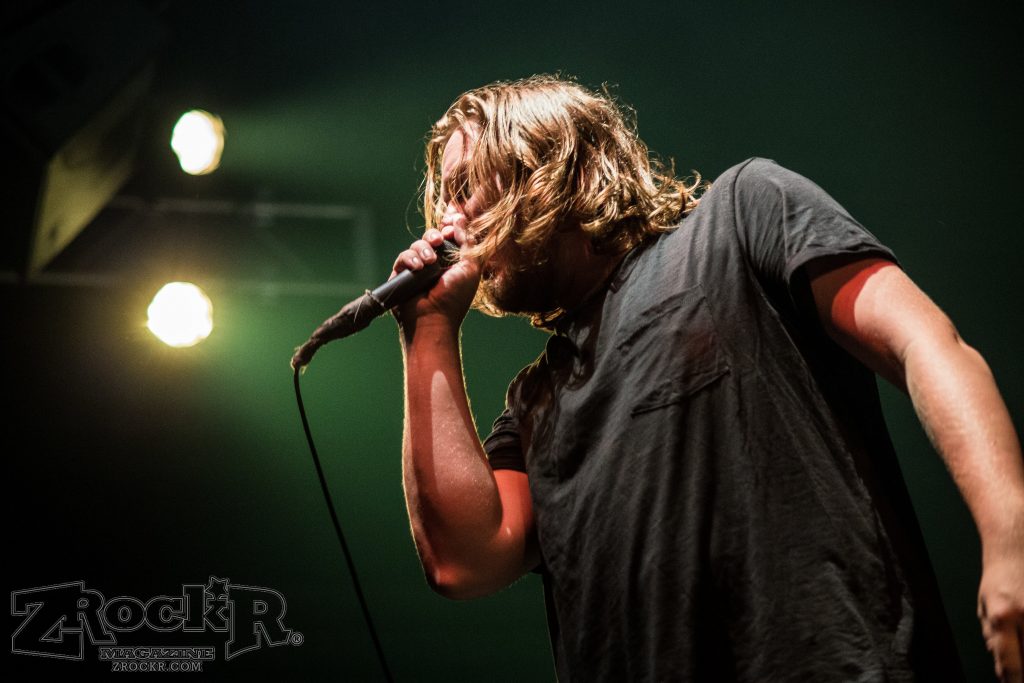 The Beginning…
I couldn't tell you guys when exactly I first heard A Day to Remember (commonly acronymed ADTR), but I can tell you it had to have been about 10 years ago. It was my senior year in high school, and I had plastered my walls with photos from Alternative Press magazine, and the album For Those Who Have Heart (released in 2007) was an anthem in its entirety.
I have seen them perform one other time. It was a Rock The Block event that I had actually only seen Vegas do once, although I'm sure they've done it more than once. (They block off half a street downtown and turn it into a mini outdoor venue.)
It was 2010, and I can't even fully recall the other opening acts. I do remember having a blast, and my only complaint was the younger crowd members constantly stepping on my feet. (I was just under 21 at the time, and you know…when you're 20 and almost everyone around you at an all ages event is 16 you have a false sense of superiority, haha.)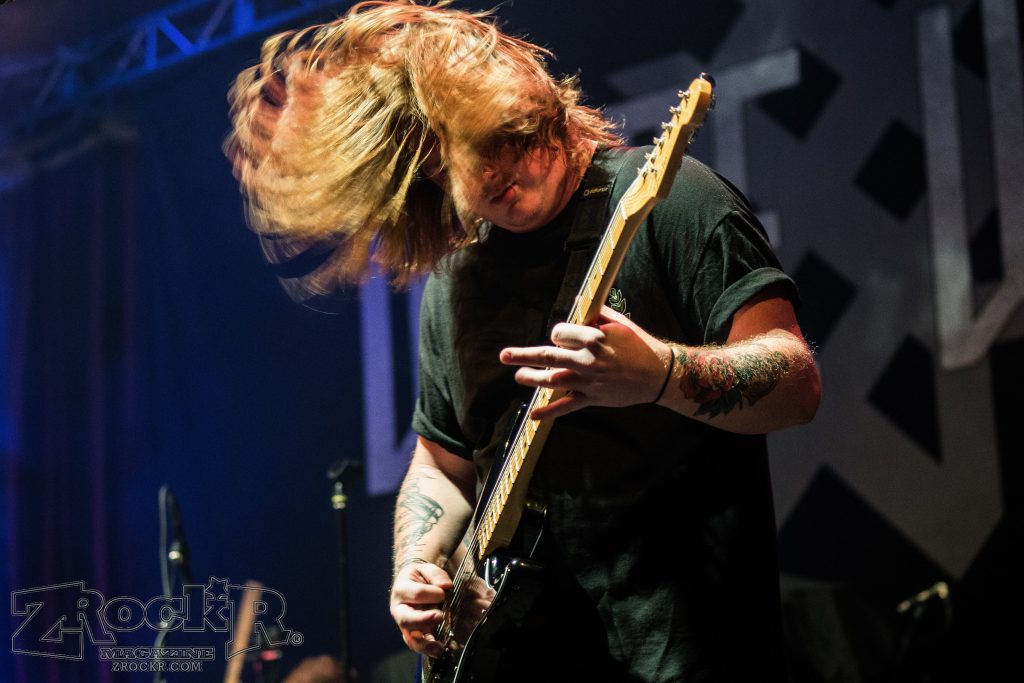 Brooklyn Bowl
Brooklyn Bowl has to be one of my favorite venues in this city that I call my hometown.
The security and staff are always very nice and informative for the most part. Getting in was no problem, but I did hear that the lines to get into the venue ran all the way to Las Vegas Boulevard. This show was SOLD OUT.
It seemed as if they had to delay the original set times just because they wanted to get everyone into the place. (Which, I think this is awesome, ever been to a show where the times were off and you ended up missing a set because they didn't get everyone in fast enough? It's not fun.) It seemed that there was also a change in the lineup, as well. This was fine, though. It worked out well towards the end of the show, and A Day to Remember definitely made sure fans got their money's worth.
Opener – Wage War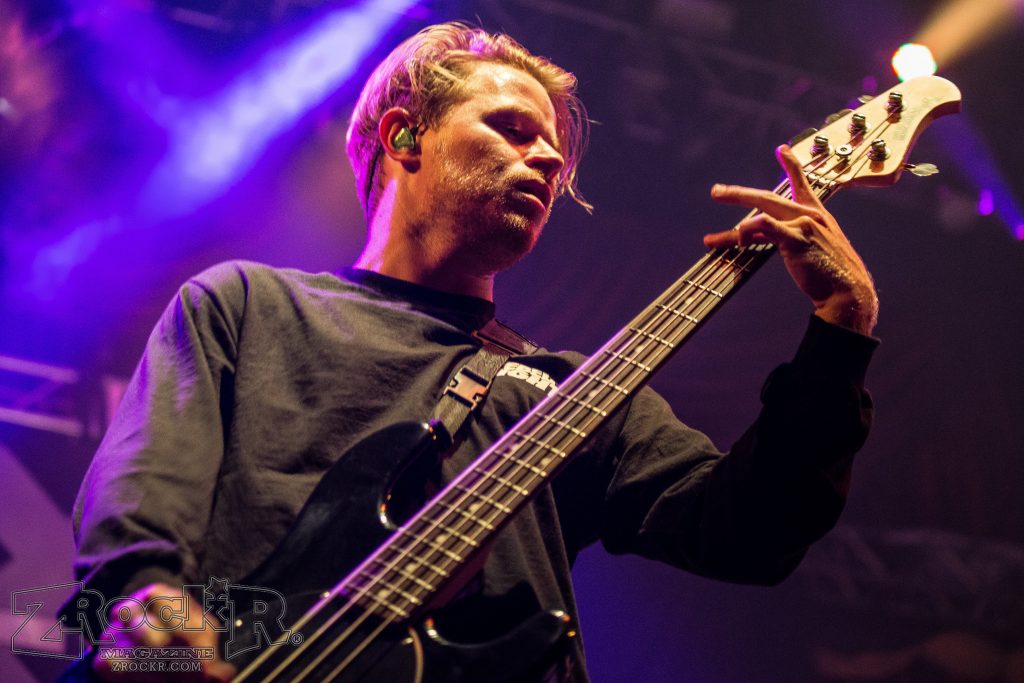 Wage War kicked off the night. They are a high energy metalcore act from Ocala, Florida. Made up of Briton Bond – screams/unclean vocals, Seth Blake – lead guitar/backing vocals, Cody Quistad – rhythm guitar/clean vocals, Chris Gaylord – bass guitar/backing vocals and Stephen Kluesener – drums/percussion. Their debut album, Blueprints, was co-produced by ADTR's frontman Jeremy McKinnon, and released on FEARLESS Records in 2015.
They have a new album being released 8.4.2017 entitled "Deadweight." If you're a fan of ADTR, along with other metalcore acts such as August Burns Red, The Amity Affliction, or Every Time I Die, these guys are right up your alley.
Check out their latest video here. (tour dates, physical/digital merch available from their official website, www.wagewarband.com)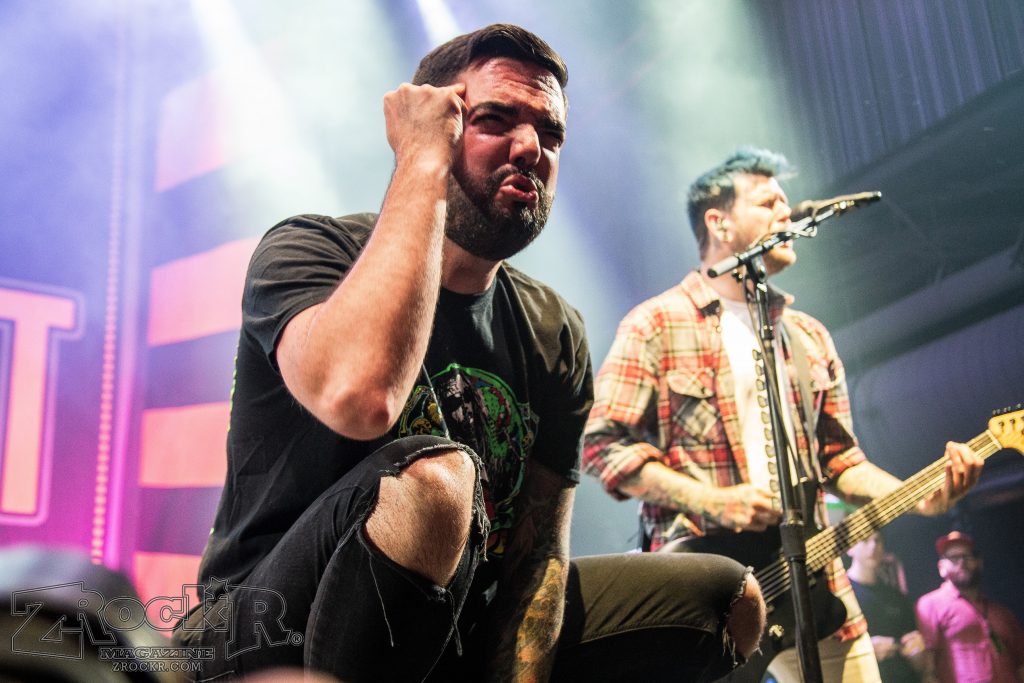 A Day to Remember PACKS it in!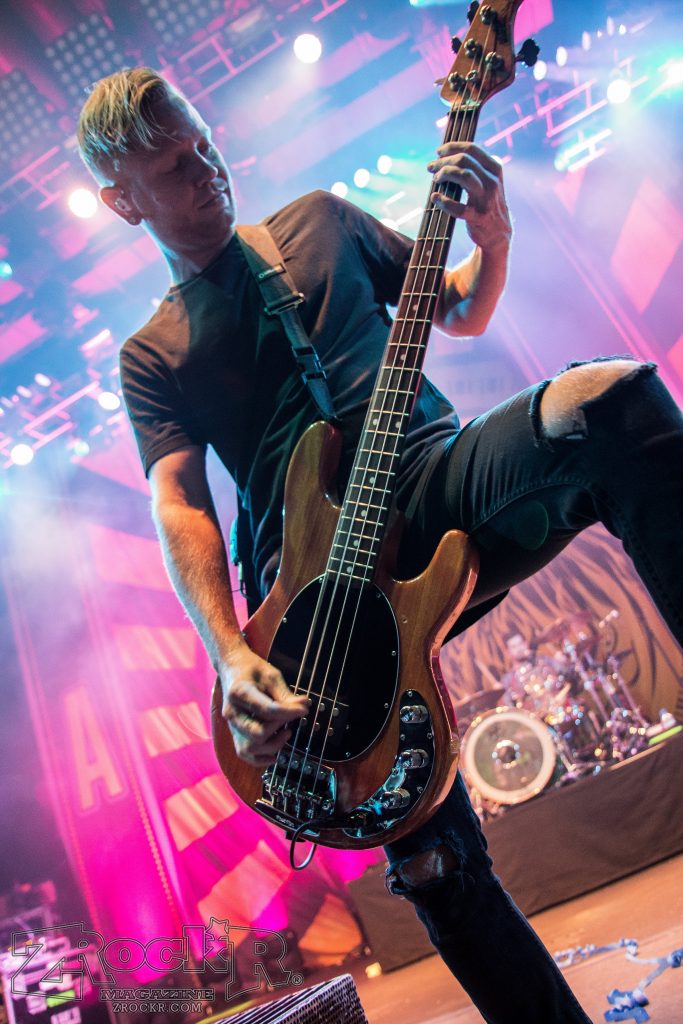 By the time Wage War's set was finished, the venue was completely packed! You could not move in the place by the time it was go time. ADTR opened up their set with "All I Want", a very catchy single from their 2010 album release, What Separates Me from You. It didn't take too long for the crowd energy to max out and stay there. Crowd surfers began flooding to the front of the stage. The other photographers and I frantically moved around in order to protect our gear and heads. They played a perfectly blended mix of material from all of their albums except And Their Name Was Treason (2005).
Jeremy McKinnon, (lead vocals) has an incredible connection to the crowds, and you can see it in his face, and the way he talks to everyone while he's on stage. Who doesn't love a band who's super interactive with the people attending!? I personally love it.
Participation!
Crowd participation at an ADTR show is very common, you can really tell that the band loves it, and the fans can't get enough of it. An example of this is their preferred way of seeing people crowd surf, which is, a crowd surfer lays flat on the crowd hands, and another person stands on top of that person and surfs the crowd surfer. McKinnon voiced out that it wasn't a requirement to do it, and actually, you probably shouldn't attempt it. It's pretty dangerous. "The Plot to Bomb the Panhandle" was the band's teaser final song.
However, as I mentioned earlier, there was a lineup change, and they ended up closing with THREE encore songs. Those last three songs were their biggest singles off of their albums, "Homesick" (2009) and "What Separates Me From You" (2010).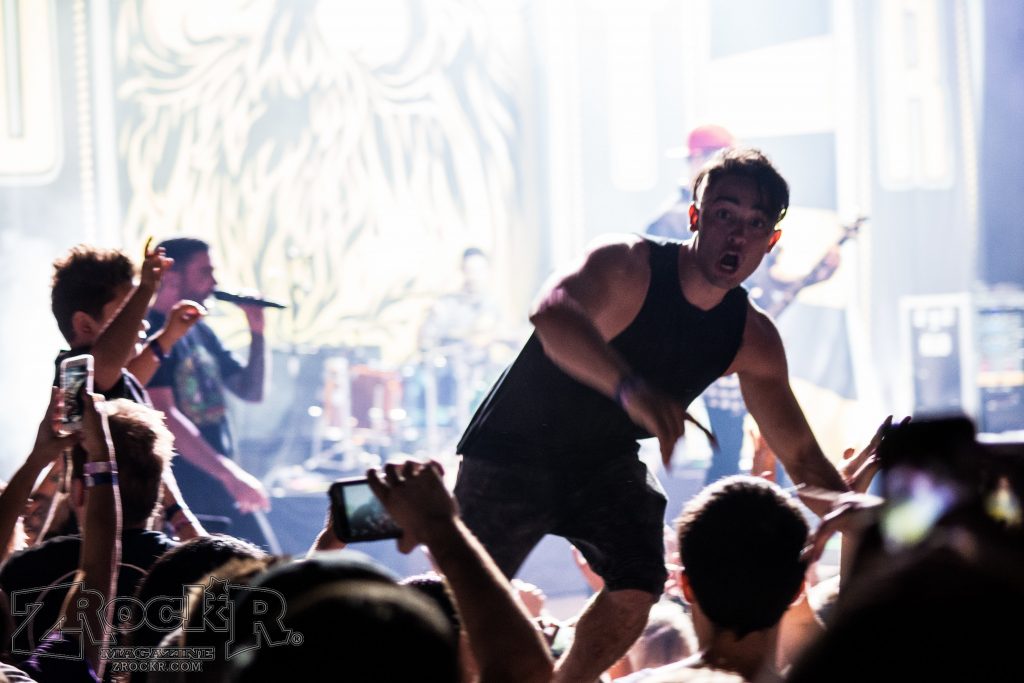 High Energy
By this point in the show, the band/crowd interaction had escalated with beach balls, streamers falling from the ceiling, an extra person on stage shooting shirts/merch out at the fans, and rolls of toilet paper being tossed back and forth and all over the main floor of the venue. "The Downfall of Us All" was the final song of the night, this song is most recognizable due to their vocal mimicing of a breakdown at the very beginning of the song, the ENTIRE venue shook beneath my feet, there was so much energy and excitement.
I personally left the venue with a raspy voice and very sore legs from all the movement and screaming of all the songs. This band continues to rise up, progress with their sounds, and completely rock their fans every time. You do not want to miss their shows when they come around. They do not disappoint!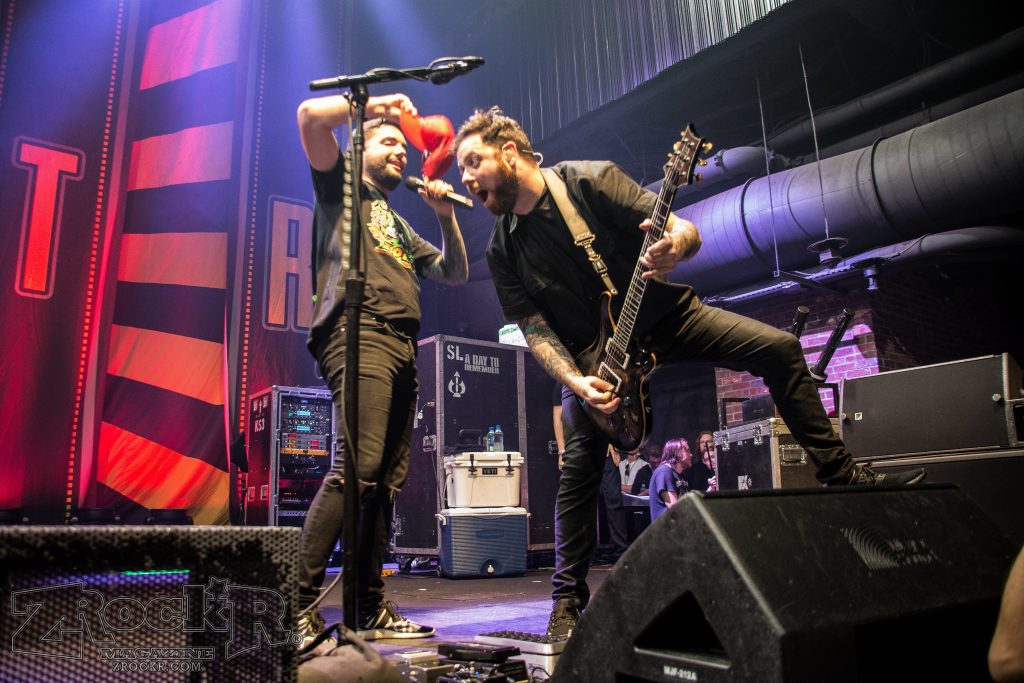 For more in detail information about A Day to Remember, tour dates, physical/digital merch : http://adtr.com/
Latest Single, "Bullfight" : https://www.youtube.com/watch?v=Cm5Nevsj1CE
PHOTO CREDIT: All photos by Courtney Ware for ZRockR Magazine -©ZRockR Entertainment, LLC – ALL RIGHTS RESERVED