Dokken played the Vinyl at the Hard Rock Hotel and Casino on Friday, September 1, 2017, with Foundry opening.
It has been a long and interesting ride for Don Dokken and the boys from Dokken. Even after major changes in the music business and a handful of lineup changes, the band has persevered. The current incarnation of the band combines Don Dokken and longtime drummer Wild Mick Brown with guitarist Jon Levin and bassist Chris McCarvill. A handful of reunion shows of the band's classic lineup occurred in Japan in 2016, but Don Dokken insists those were a one-time thing.
Vinyl is the smaller club-style venue inside the Hard Rock Hotel and Casino, which has been operating for the past several years. It is a nice, intimate place to see a show, and earlier this year, became the home to Raiding the Rock Vault as well. It is easily one of my favorite places to catch a show in Vegas.
Opening the show was Foundry, a group featuring Kelly Keeling, the voice behind bands like Baton Rouge, Blue Murder, MSG, and TSO. Unfortunately, Keeling was not in town for the show (the exact reasons behind this were not revealed, though hurricane weather may have been an issue) so the other members of Foundry recruited local Vegas artist David Reed Watson to their cause. Also joining regular band member Marc Brattin was Mark Boals on bass, who has extensive experience playing with many acts over the course of the years (ironically, he has even performed with Dokken).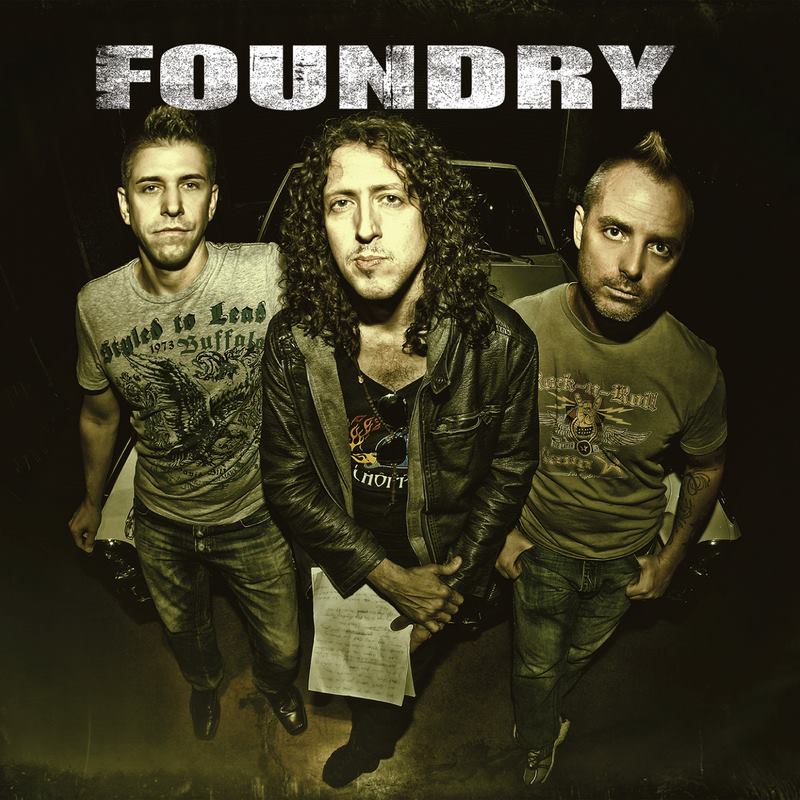 While I was disappointed to see Keeling not in town, it did not take long to see that the band found a suitable, powerful fill-in frontman in the form of Watson, who performed lead vocals on the tunes as if he had known them his whole life. He has become something of a "go to" guy around Vegas and beyond for numerous acts, and his performance here definitely showed the audience why. From a Lynyrd Skynyrd tribute act to a national metal act that tours the world, this guy does it all, and never disappoints this rock/metal fan.
Foundry impresses me because they do not simply rehash 80s sounds or cover old tunes. The band's sound is more modern, and they perform original songs, much to the delight of those that are sick of seeing the same old thing. I admit their modern-driven sound might not appease the the die-hard 80s loyalists who live in the past, but this fan has been impressed with what they have to offer. They currently have one album out, and are continuing to perform. Here's hoping we get more music from Foundry in the future, both live and in the studio.
And then… we come to Dokken.
I will not sugar coat this or kiss ass. I have seen Dokken twice in recent years, once in 2011 at the Sunset Station Outdoor Amphitheater, and once in 2013 at the Henderson Pavilion. Both shows were terrible, and easily ranked amongst the worst concerts I have ever seen, with Don Dokken's vocals barely audible. This was a far cry from the man that won over audiences throughout the 1980s with one of the best voices in the business. I was not exactly optimistic or brimming with joy to cover this show after past experiences were less than stellar. So, how did the band and its frontman fare?
This show was better than the last two times I saw Dokken, but still far from great.
The real star of the current version of Dokken is guitarist Jon Levin. People bash the band and claim they won't go see them because "George Lynch isn't with them anymore." Seriously, those people need to pull their heads out of their asses, and understand that Lynch is content to do his own thing. Levin shreds on his axe, doing justice to the classics, and proves throughout any show that he is a man who can hold his own. Give the guy some credit; he's more than "George Lynch's replacement."
A welcomed return to the band was longtime drummer Wild Mick Brown, who has also played with Ted Nugent over the years. His length of time involved with Dokken is second only to Don Dokken himself, and having this guy pound away at the skins with his signature sense of humor thrown in made for some of the more amusing interludes of the evening. It is good to see him back with the group, even if the other two classic members are off doing their own thing.
Bassist Chris McCarvill was not someone I was familiar with prior to the gig, but almost immediately won me over with his powerful sound and impressive backing vocal work. He's definitely a welcomed addition to this team, and one that I hope to hear more from in the future, even if it isn't with Dokken.
And then, of course, we come to Don Dokken himself. This man has taken some major heat in recent years for his declining vocal quality, and I myself have been one of the harshest critics there. That said, I do believe in giving credit where credit is due, and while his vocal work still paled in comparison to many of his peers from the era that are still performing, I will praise him for making an improvement over the last few Dokken shows I attended. It is not clear if this was because he had genuinely improved vocally, or due to the acoustics of a smaller venue, but from this fan's standpoint in the audience, he did sound better on this night than those other shows.
When Don Dokken was singing directly into the microphone, he actually managed to get off a few good trademark yells and his signature vocal style; of the times I have seen him perform, this is the first time where he actually "sounded like Don Dokken," which I believe in the best praise any fan could offer. I will also give the band credit for playing not only the classic hits, but also a handful of underrated 1990s deep tracks, which pleasantly surprised fans, this one included.
Unfortunately, despite the positive attributes, many portions of the show did still suffer. Basically, if Don was not singing directly into the microphone, you could not hear his vocals. There were times where he just plain missed his vocal moments as well. Some of the worst moments of the show came from when Don tried to play guitar; not because he isn't a good guitar player, but because he wasn't right at the microphone, causing these moments to result in very little in the way of audible lead vocals. Many melodic, powerful passages from the original songs were reduced to glorified spoken word moments. Not surprisingly, the other members of the band were handling more backing/harmony vocals to "pick up the slack."
But one of the biggest issues I had with this gig stemmed from Don Dokken committing a cardinal sin that no rock and roller on a stage should ever commit:
Bringing politics into a show.
Dokken claimed he "didn't want to get political," but his verbal attacks against the President, brief as they may have been, were difficult to ignore, regardless of which side of the political spectrum you fall on. The second you take a political side on a stage, you have divided the audience, which is something no musician should ever do, especially considering music is a fantastic thing that unite people who may not otherwise have common ground (I heard my share of applause and booing alike when said remarks were made). What you do off the stage and outside of the venue is your own business, but keep it out of the live shows (unless said shows are dedicated to a political cause and are advertised as such). Rock and roll is meant to unite us; not divide us further.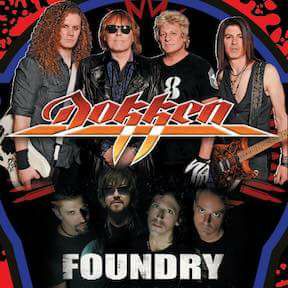 If you want the best possible live Dokken experience, take the money you were going to spend on concert tickets, and get the Rock Candy Records remastered version of the Beast from the East live record. You'll get the classic lineup's best live recordings in a raw, live, and powerful setting, with no unwanted political commentary.
It is tough to recommend a Dokken concert, although I stand by my remarks that Don's vocals, while still rough, have improved. Wild Mick Brown is a powerhouse behind the drum kit, Jon Levin is a killer shredder, and newcomer Chris McCarvill manages to impress as well. But when you consider the ticket prices and how much better many other bands/singers from the era sound, many of whom charge less (and in many cases even do free shows), the case for recommending a Dokken gig becomes increasingly difficult.
In the end I am a bit torn as to how I feel about this evening. The opening Foundry gig was surprisingly good despite Kelly Keeling's absence. Don Dokken has improved vocally and has an impressive array of musicians in his corner, though he still can't hold his own against many other singers of the same scene/era that still tour. My final verdict when Dokken comes to your town is to go if the price is right, but your money would still be better served with a purchase of the Rock Candy Records remaster of Beast from the East.