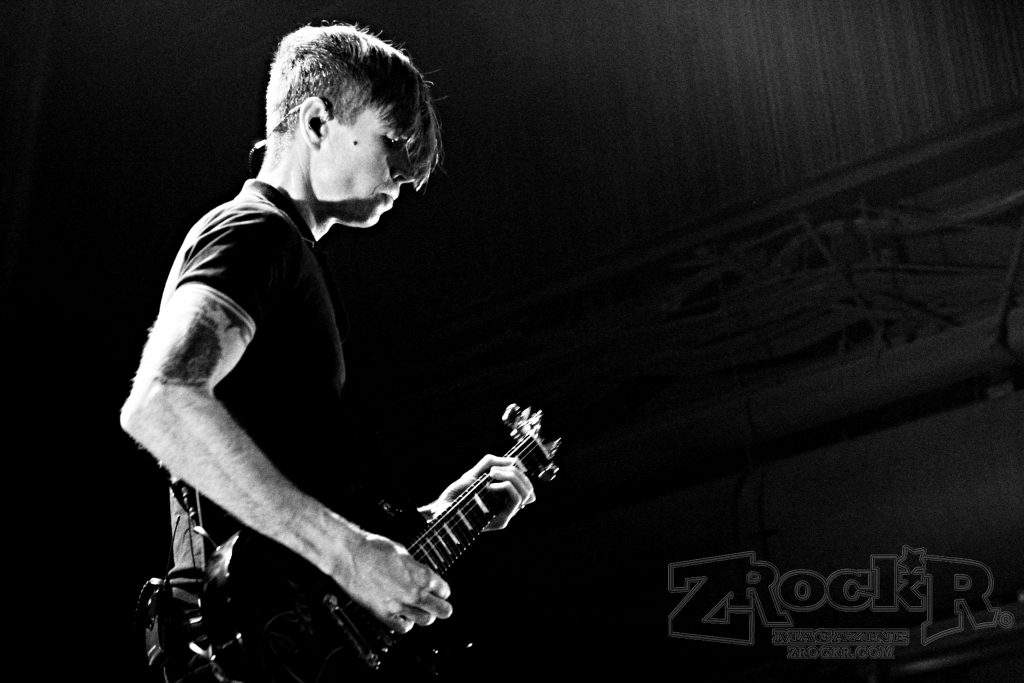 Where do I begin?
I have been an AFI fan, or Fall Child, for nearly 20 years. I have been a card carrying Despair Faction member for almost as long. I've seen them every time they have hit Las Vegas since 2006, and the only times I missed them before that was due to shows selling out insanely quickly. I have every album, countless amounts of memorabilia, and too many t-shirts to wear. I have formed life long friendships because of one band, and those friends know all about the Wall of Havok in my room when I was a teenager. I have written countless articles about releases and shows. They have helped me out of every deep depression I have been in, and have given me some of the best nights of my life.
So, how do I take all of my emotions and thoughts and put them into another article which highlights what has probably been the best AFI experience in my life to date? Two days after their last Las Vegas show on July 29, 2017, pretty much to the hour of them hitting the stage, I am sitting in my office listening to them, and not only do I relive that night, but I relive every single night of falling into their music that I have acquired in the past couple of decades.
I guess I will just start at the beginning of the evening, because if I start from the very beginning, you'll be reading for days.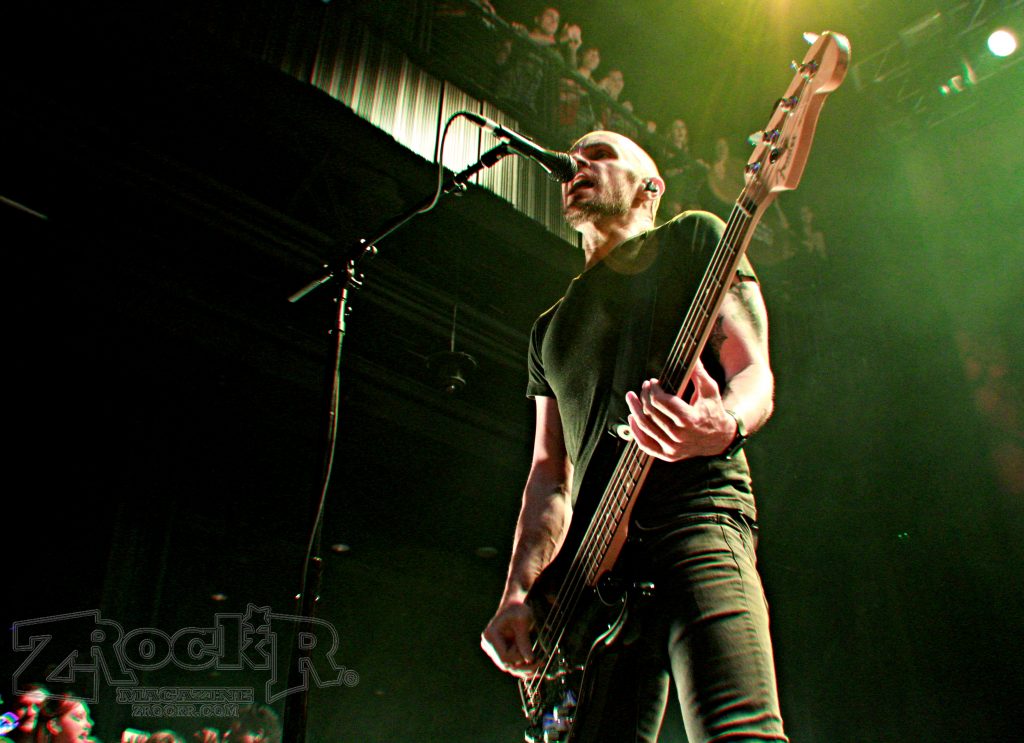 "Through our bleeding, we are one!" The crowd chanted as the lights went dark in the Brooklyn Bowl. Adam Carson's drum kit lit up with each "heart" beat as the band took the stage. The lights went up and AFI broke into "Girl's Not Grey" off of 2003's Sing the Sorrow. I stood in the photo pit for a minute, with my camera in hand, taking in the moment. I had been this close before. Hell, I'd held Davey Havok up twice before during his infamous jump into the crowd moments.
This was different though, I was getting to photograph my all time favorite band. I snapped away, all the while singing every word. Without missing a beat, they broke into another STS era song, "This Celluloid Dream", which has always been my favorite track on that particular album. The bodies of crowd surfers and security knocked into me and the other photographers, and while it was hectic, I was too engulfed in the moment to care. Getting to have Hunter Burgan's bass practically smack me in the head and trying to get my shutter speed leveled enough to catch Jade Puget, who twirls his guitar as if it is weightless, was more of an experience than I can put into words.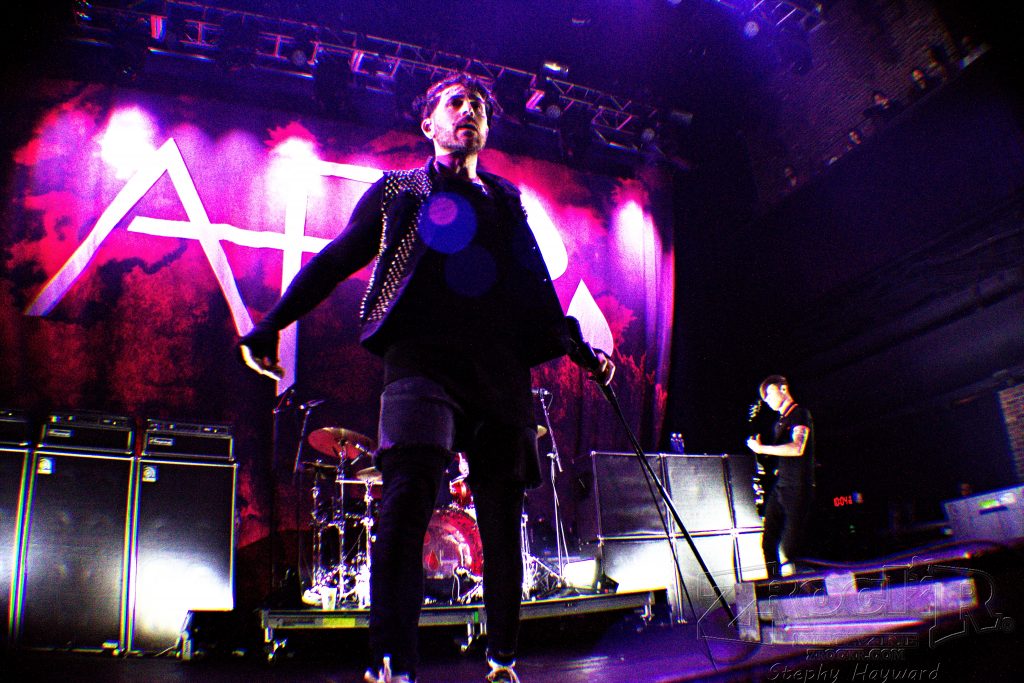 After the third song, "Still A Stranger" off of AFI's newest album The Blood Album, I rejoined the crowd, who danced and sang along with the band, never missing a beat.
Davey greeted the crowd. "Las Vegas. We fucking love you. You have come out and supported us ever since our first time here in 1995." Oh, what I would give to have been at that show in the now empty Huntridge Theatre…
A few songs passed before the crowd erupted in screams as the band kicked into "Summer Shudder" off of 2006's DECEMBERUNDERGROUND for the first time since 2009. That is something that is truly amazing about this band… The setlist is never the same. They can pull stuff out that they either haven't played in years or have never played live, and it's a really cool thing. There are very few songs of theirs that I have seen every single show, and this show in particular was a treat for me since I had never seen them perform "37mm" live!
The surprises kept coming for me as they played "Now the World", a song which was actually a b-side for Sing the Sorrow, and one that I hadn't seen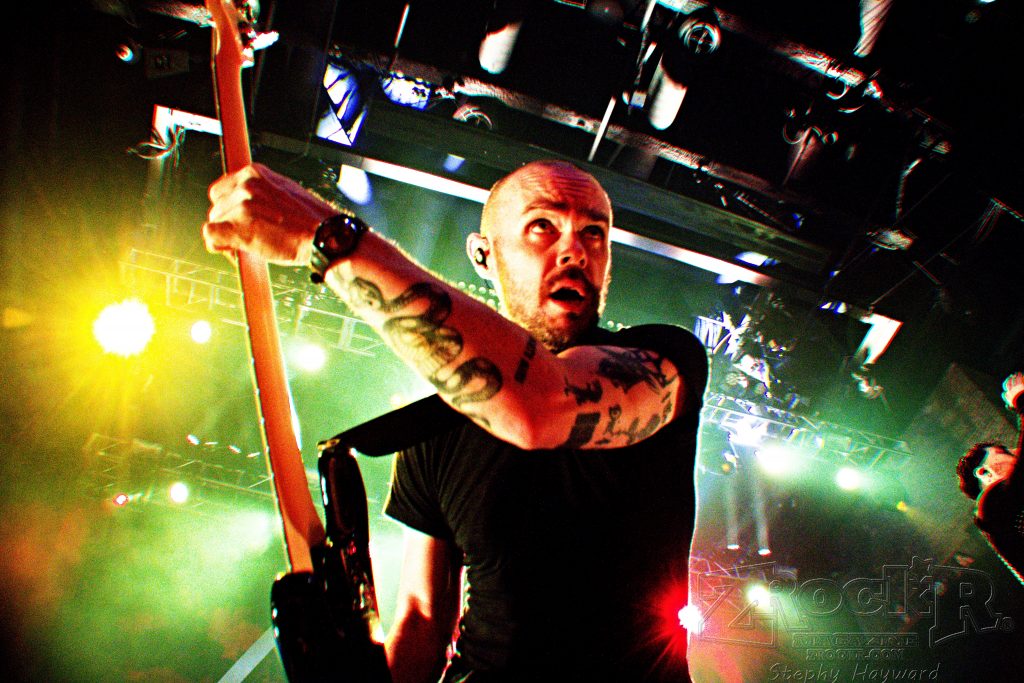 live before either.
It was a bit hard for me to see, as I am pretty short and it was crowded, but the emotion and energy that filled the room still made it an amazing experience. I typically find myself in the middle of the pit, but decided to hang back this time around for fear of my camera getting damaged. The energy heightened and I actually jumped off of the floor, screaming with the rest of the venue, when the opening beats of The Art of Drowning's "The Despair Factor" filled the air. The entire crowd went absolutely nuts. It was yet another song I had never gotten to see live, and for any AFI fan, this is one that connects us all. It was pretty evident when Davey sang, "My whole life is a dark room." and the crowd responded perfectly with "One. Big. Dark. Room." I am pretty sure I saw a couple people wipe tears from their faces after the song, which I can't blame them for. It was an emotional moment.
The excitement continued as the single from Burials, "I Hope You Suffer" began. I got kind of worried for a moment, as Davey jumped into the crowd as he always does, since he has a broken finger, and then I got sad that I wasn't down there in my normal spot to hold him up. As he sang the breakdown of "I've seen my darkest days. You gave each one to me." a fan was lifted to stand on the hands of the crowd as well, looking directly to Davey and singing along with him. This warmed my heart to see, because for people like me who are such huge fans of this band, AFI hasn't really given us dark days, but they've given us days to keep living for.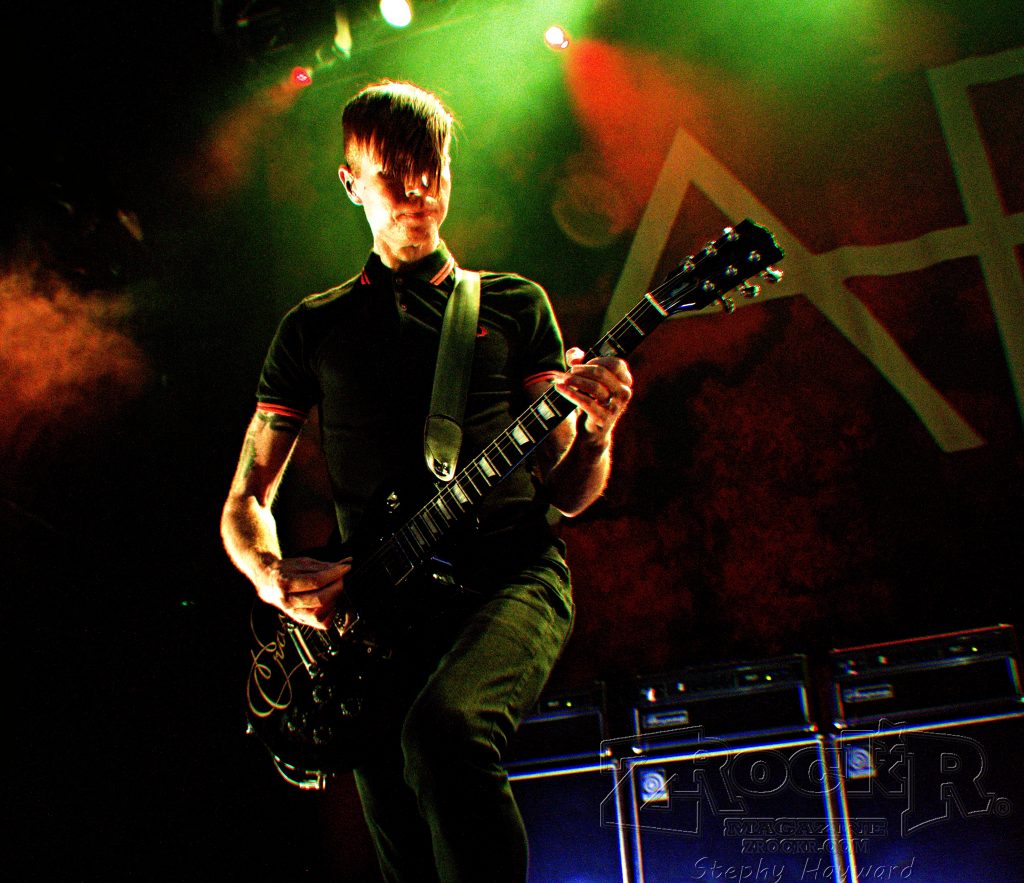 This lyric took on a whole new meaning for me in that moment, and I certainly won't forget it anytime soon.
AFI closed out their show with "Silver and Cold", but returned shortly to finish out with "God Called in Sick Today" off of Black Sails in the Sunset and "Miss Murder" off of DECEMBERUNDERGROUND. Two songs that have basically become must haves at each show.
I hope next time they come it tops this show. Each show has gotten better and better, and as I left that night, I was asked how I'd rate this one. In that moment, as I was trying to collect myself, I put it smack dab in the middle for a multitude of reasons, mainly being that I wasn't down in the pit. However, setlist wise, performance wise, and getting to experience taking my love for this band and for photography and combining the two, this show was at the top of my list. I hope next time they come I get to hear some songs that I've never heard before, like "Darling, I Want to Destroy You" or "Battled" or "Miseria Cantare", which I can't believe I haven't seen.
Regardless, this is a night, much like many others thanks to this band, that I will never forget.
Setlist:
Girl's Not Grey
This Celluloid Dream
Still A Stranger
37mm
Paper Airplanes (Makeshift Wings)
Summer Shudder
Snow Cats
Now the World
Days of the Phoenix
On the Arrow
The Despair Factor
I Hope You Suffer
Silver and Cold
Encores:
God Called in Sick Today
Miss Murder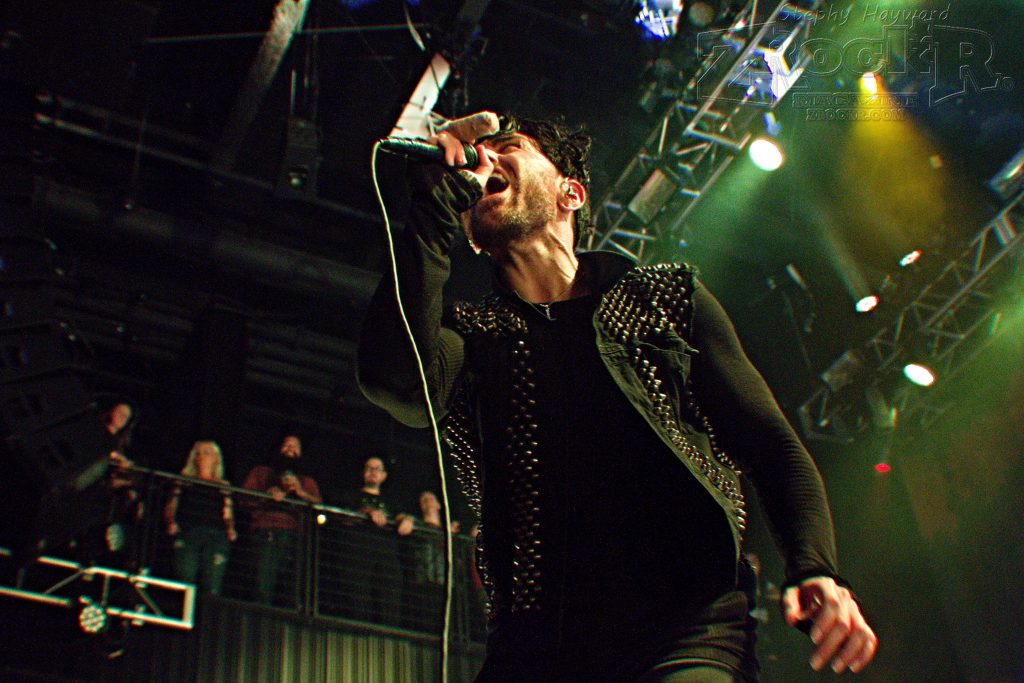 PHOTO CREDIT: All photos by Stephy Hayward for ZRockR Magazine-©ZRockR Entertainment, LLC – ALL RIGHTS RESERVED