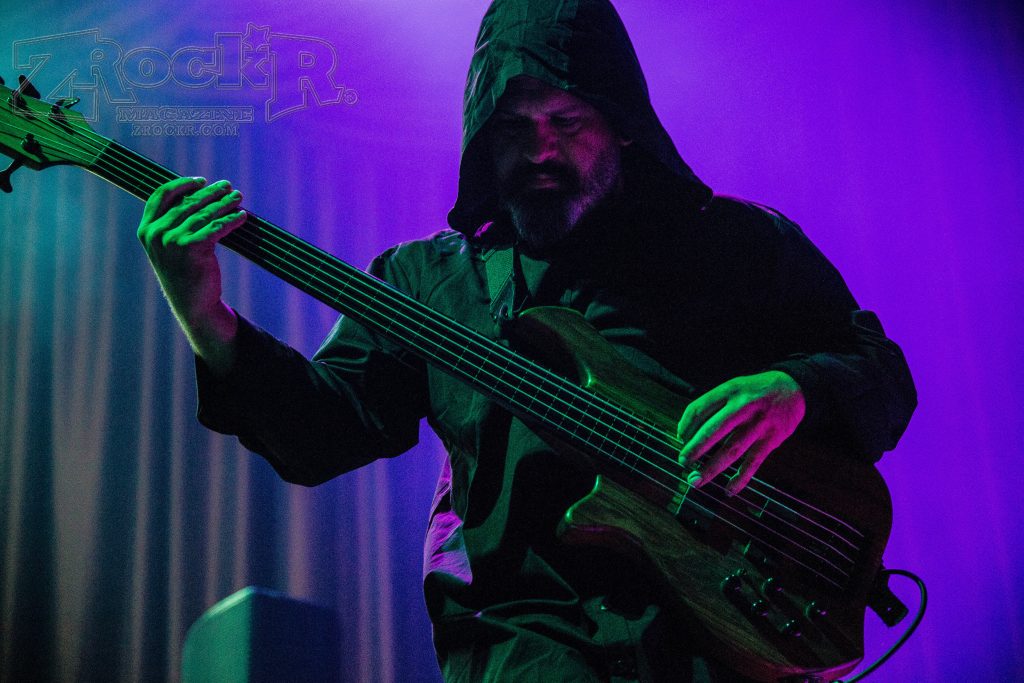 The night started out with Secret Chiefs 3, who is fronted by Trey Spruance. (Spruance has been involved in projects with Mike Patton, including Faith No More, and Mr. Bungle.) I found their live performance to be very interesting. They are a band with mostly instrumental songs. This set was entirely made up of instrumental music, which personally, I enjoyed. They all wore hooded clothing on stage, also pretty cool. The only thing that took me back a little bit was that they had different instruments and tunings for every single song, causing a delay between each one. This totally isn't meant to be negative, it's just something I personally haven't seen before. I found myself comparing their music to the kind that progressive metal band Between the Buried and Me plays, just toned down a bit, and with some different instruments added into the mix. Overall very cool and unique sound, and they really amped up the crowd with Personae: Halloween, which is a very cool version of the music from the line of Halloween movies. I've always loved Michael Myers' character and story line in those movies so this was a HUGE plus to hear. They played it very well, and again, the crowd was amped up after it was over, applause filled the Brooklyn Bowl.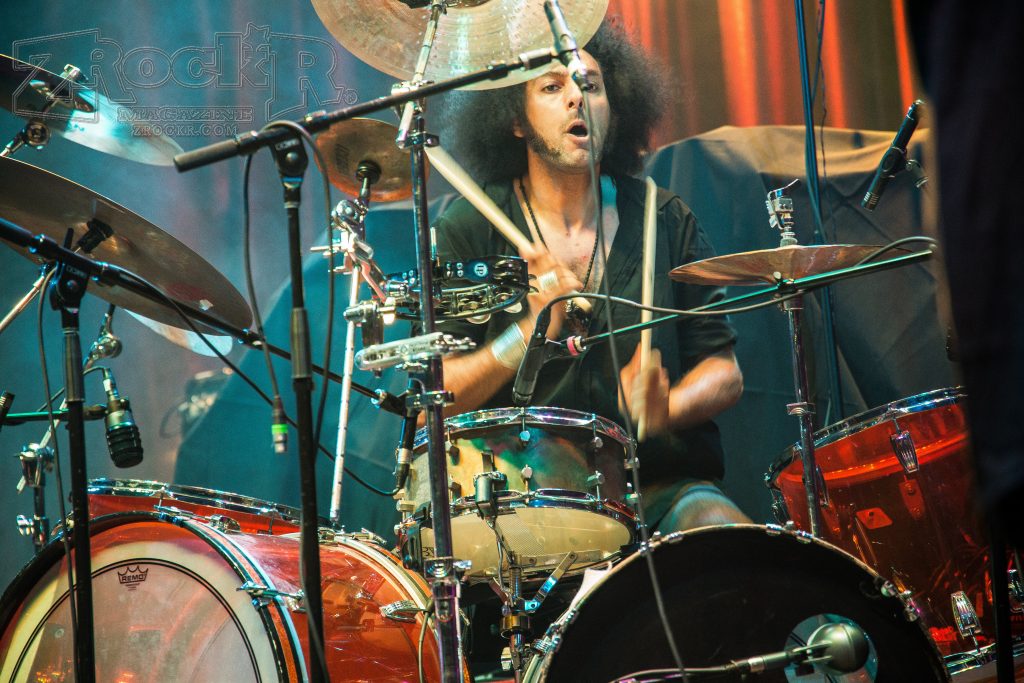 For more information about Secret Chiefs 3, visit http://www.webofmimicry.com/
Now, before I go into Dead Cross, I have to throw it out there that the amount of collaboration all these artists have done with each other through the years is a little overwhelming. Very cool stuff, but it's a lot, so much so that I could likely write an entire new article- or book, of just the members' past projects. I will give a basic run down, though. Dead Cross is Mike Patton, Dave Lombardo, Justin Pearson, and Michael Crain, formed in 2015, from Southern California. Justin Pearson and Michael Crain are both part of rock band RETOX.Mike Patton and Dave Lombardo have been collaborating for close to 20 years. Patton is widely known as the vocalist/front man of alternative metal band FAITH NO MORE, and Dave Lombardo most recognized for his work in SLAYER and SUICIDAL TENDENCIES. There is so much information out there about these guys and their projects, but there you have it, the basics.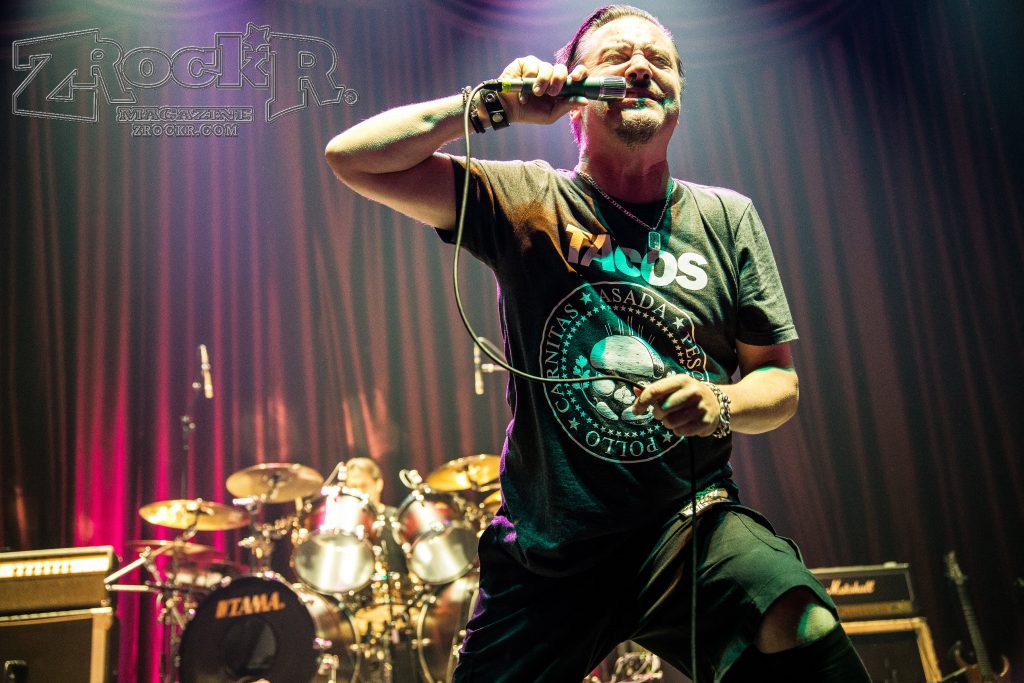 When it comes to these guys' stage performance, it's a perfect blend of different. Mr. Patton is still living up to the intensity he's held for years. Honestly, probably one of the most intense frontmen I've seen/photographed since I started attending concerts at age 14. I really loved the snarky joked and energy exchanged on stage, and with the crowd. While they didn't pack the Brooklyn Bowl, you could definitely tell that this was a concentrated group of fans from all of these guys' projects and bands, and the energy was pretty high throughout the whole show.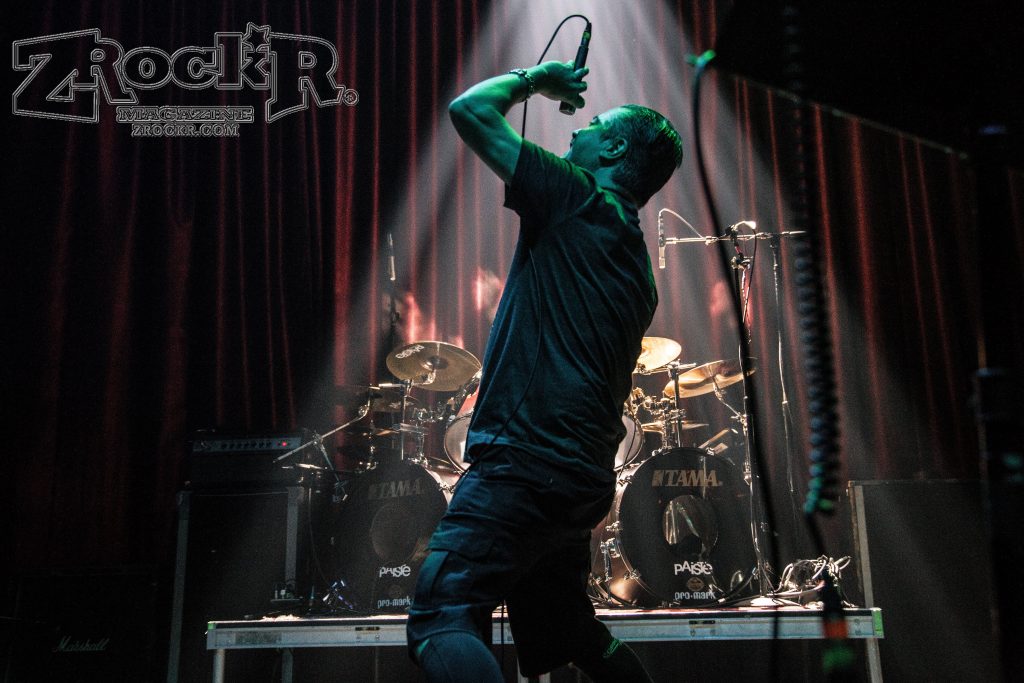 I move around quite a bit when I'm at shows, so I totally missed when a friend of ours at ZrockR did a stage dive, but I did catch the guy near the bar on the right side who yelled especially long, just to have Mike Patton call him out to have him do it again, then dedicate the next song to him. That was pretty rad. Dead Cross is continuing their tour throughout the rest of August and September. If you're a fan of any of these guys' other work and projects, you'll definitely enjoy the energy they all share on stage. Get out there and check them out!
VIDEO: Dead Cross – Seizure and Desist
More info:
https://www.facebook.com/deadcrossofficial/
https://deadcross.bandcamp.com/
PHOTO CREDIT: All photos by Courtney Ware for ZRockR Magazine -©ZRockR Entertainment, LLC – ALL RIGHTS RESERVED