PUNK ROCK BOWLING PRESENTS – THE SONICS – THE MUTANTS – CHICKEN HAWK – THROW RAG – DR. MADD VIBE
FREMONT COUNTRY CLUB MAY 25th, 2017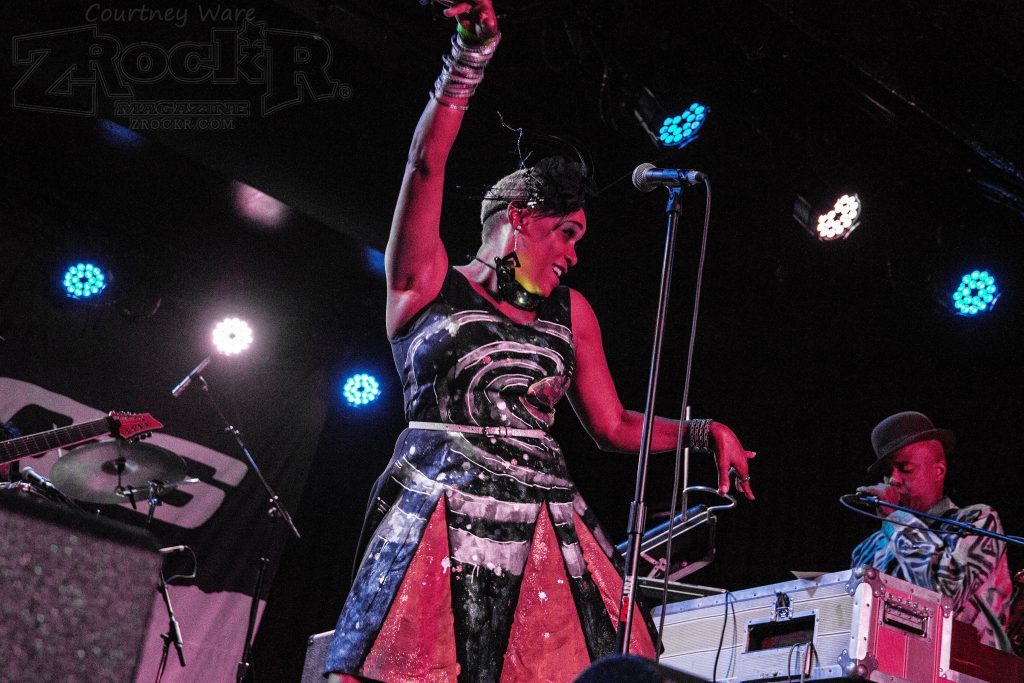 Angelo Moore singer of FISHBONE, leads THE MISSING LINKS as his alter ego DR. MADD VIBE blending the musical stylings of rock, ska, big band, reggae, and punk. You may have heard Moore lending his voice, saxophone, or even theremin on records by artists including EVERLAST, JERRY CANTRELL, GWEN STEFANI, JANE'S ADDICTION, BAD BRAINS, RED HOT CHILLI PEPPERS, and AVENGED SEVENFOLD. My favorite moment from their set was when the band goes into a galloping rhythm section that wouldn't have been out of place on a thrash metal record. I loved this band. Seriously. That's all that needs to be said. If you're even vaguely interested in hearing the mish mash of sounds that is DR. MADD VIBE I suggest checking them out right away. Find their music, watch their live show. Enough said.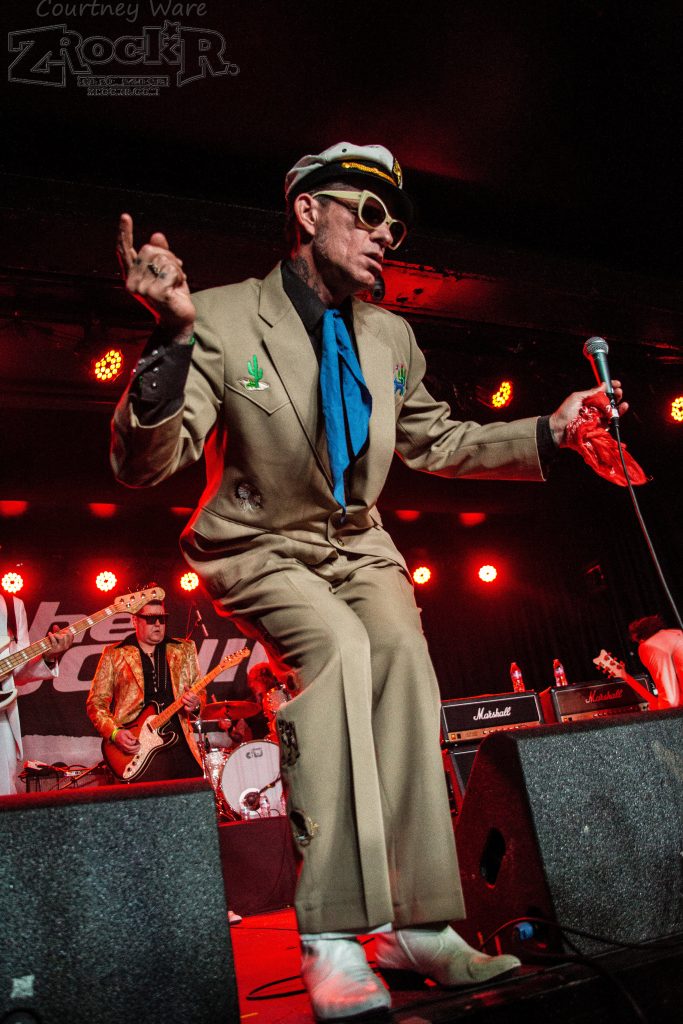 The next act THROW RAG got their start in California back in 1993 and have to be one of if not the best dressed band I've seen live. I say that in my head at the start of the set but singer Captain Sean Wheeler soon starts taking his clothes off. Wheeler also has to be credited with being the first person I saw attempting to blow the microphone this week. While the band are categorized into many genres of music such as rockabilly, psychobilly, punk rock, and even sailor rock they also insert bits of traditional rock n' roll, country, and surf into their music. The band has also been compared musically to THE DAMNED for their more simplistic song structures and for being a great deal of fun.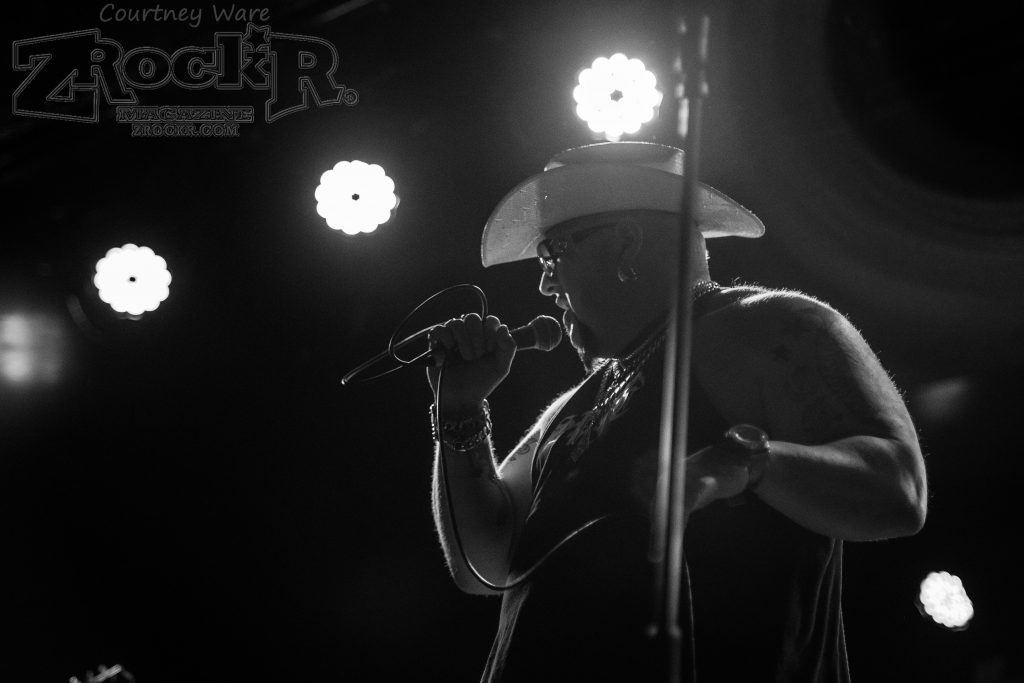 I always thought with the kinds of shows I go to I'd never actually see anyone play a tambourine on stage, and then CHICKEN HAWK went on.  Formed in 1995 by singer "Big Daddy" Carlos Adley who among many other things is the owner of both the Fremont Country Club and Backstage Bar & Billiards, CHICKEN HAWK was such a surprise from out of left field that they fit incredibly well in this line-up. Adley's voice, I thought added a bit of a southern rock feel to the band's sound. Also may I remind you there was a tambourine!
CHICKEN HAWK's inclusion on tonight's lineup gave THROW RAG singer Sean Wheeler time for a breather(and to get up dressed again) before he joined THE MUTANTS on stage for which for a variety of reasons was one of the strangest live performances I've been a witness to. The bass player starts things off with a flute solo and a dude is just standing there for while with a werewolf mask on. Just standing there. You had to have been there man. And you should feel awful that you weren't.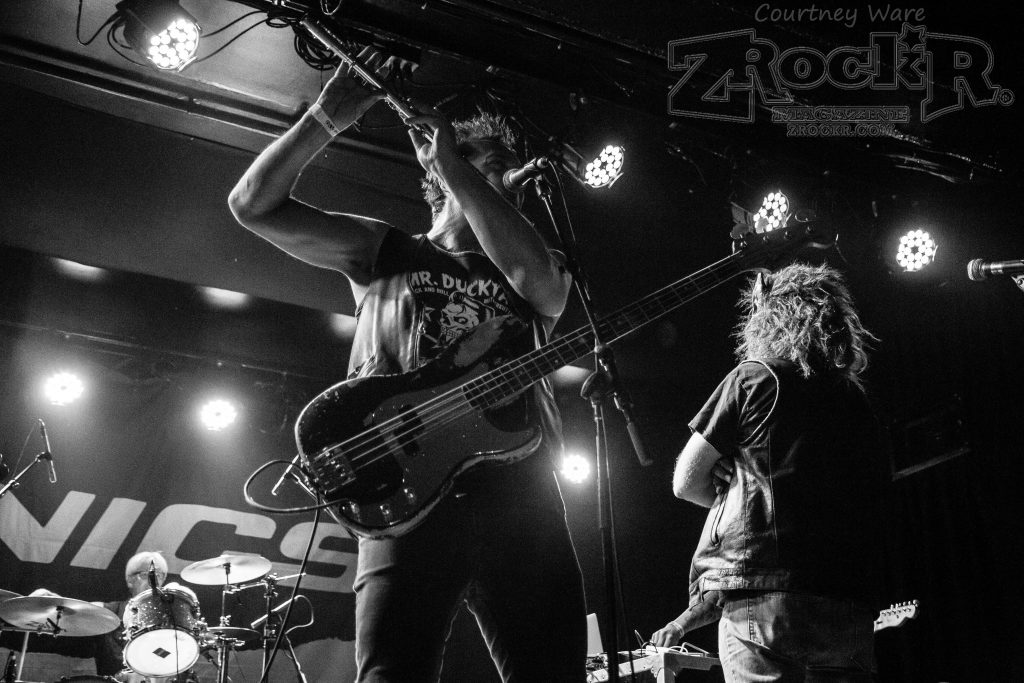 THE MUTANTS include Rat Scabies (THE DAMNED) on the drums, Paul Frazer (THE BLACK FUTURES) playing guitar, and Chris Constantinou (WOLFMEN) who in addition to bass duties is responsible for the aforementioned flute solo. They were joined on stage tonight by Sean Wheeler and part-time werewolf Bingo Richey.
Tonight's headliners THE SONICS formed in 1960 in Tacoma, Washington playing early rock standards such as "Louie Louie" as well as originals with fairly simple chord progressions and an aggressive tone for the time. They have been cited as influences for acts such as NIRVANA, Bruce Springsteen as well as many many other garage rock, grunge, hard rock and punk bands. So if it hasn't been spelled out quite to the extent that they deserve, they are kind of a big deal.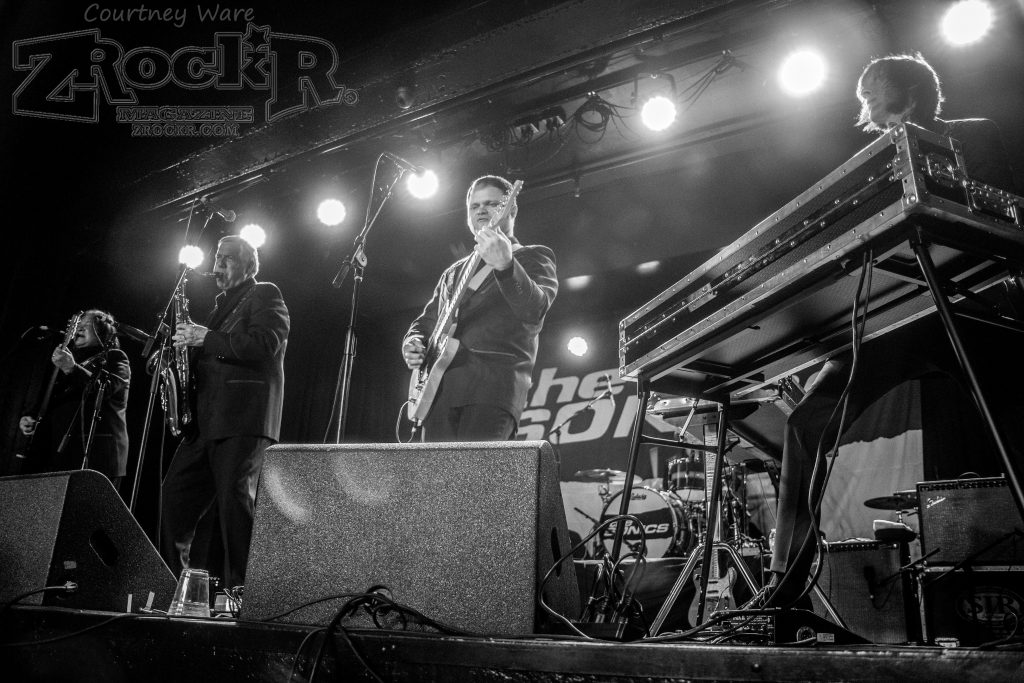 While a huge hit in the Northwest the band wouldn't release new music following the 1960's until after the band wasn't one of biggest secrets in Rock anymore. They would return to the studio first in 2010 to record their E.P. 8 and the full-length This Is The Sonics was released in 2015 on their own Revox label.
All in all this was a good way to get things ready for Punk Rock Bowling. Stay tuned for that…
PHOTO CREDIT: All photos by Courtney Ware for ZRockR Magazine -©ZRockR Entertainment, LLC – ALL RIGHTS RESERVED