A few years back, we got the first album from Revolution Saints, a supergroup combining the talents of drummer Deen Castronovo (Journey, Bad English), guitarist Doug Aldrich (Dio, Whitesnake), and bassist/vocalist Jack Blades (Night Ranger, Damn Yankees). The album became a hit with fans and critics alike, and despite the busy schedules of the individual band members, the group has come back together for their second album, Light in the Dark.
When I heard the first Revolution Saints album upon its release in 2015, the record delighted me with its heavier power-pop sound, which was not unlike that of a harder rocking version of Journey. With the trio reunited for their second effort, does lightning strike a second time?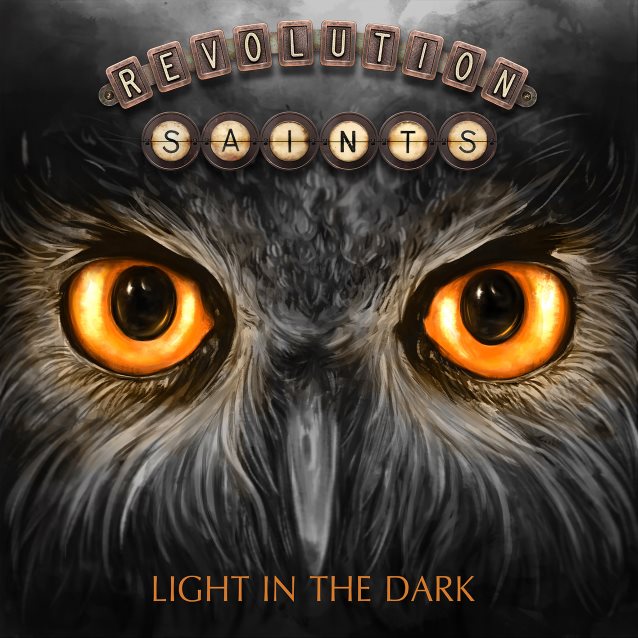 My initial assessment of declaring the Revolution Saints sounding like a "heavier Journey," And honestly, that is a fantastic way to sound. The second record is just as impressive as the first, yet certainly does not feel like a rehash. This trio is on fire throughout the release, showing how musically capable they are. There is certainly a chemistry to be had and heard here, which certainly speaks for these three musicians. When one considers how many different projects these guys have been in over the years, it is all the more remarkable how well they work together. Melodic hard rock has never sounded better.
Light in the Dark lives up to the hype with epic rockers, pop-driven anthems, and some powerful ballads as well. It hits all the high notes in its duration; there are no dull moments on this record, with Aldrich, Blades, and Castronovo delivering on each cut the album presents.
Revolution Saints satisfy yet again on their sophomore album, showing that this trio can rock, and that they were certainly no one trick pony. If you want to hear some quality melodic rock, this release from three of the rock world's finest names will not disappoint you!