The 16 year old Stephy would have loved to see a line up like this one. All-American Rejects and Dashboard Confessional on one bill? Yes, please!
Walking in to the Pearl at the Palms Casino, I was really surprised at the variance of age in the room. There were mainly teens, which isn't surprising given that these two bands have always appealed to a younger crowd, as well as a handful of people my age (late 20s) who grew up on this music. What was a real surprise though were those between the ages of 35-50! Never did I think that they would be into these bands, but I need to remind myself that both AAR and Dashboard have been around quite a while as well (AAR has been around since 2003 and Dashboard since 1999)!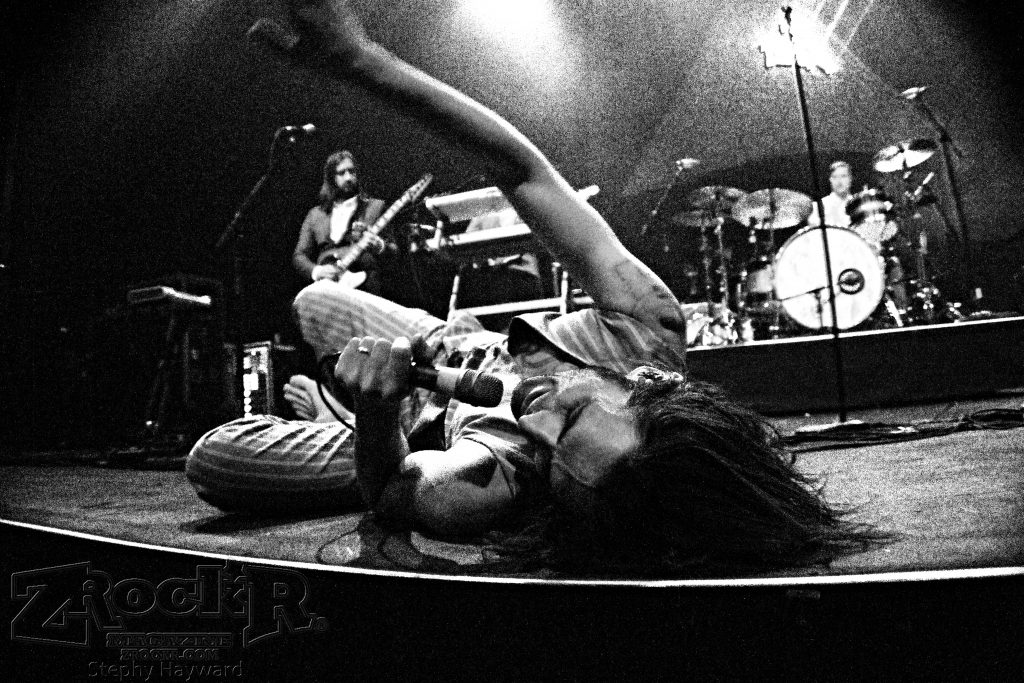 Having never seen All-American Rejects before, I was immediately transported back to being a kid the moment the keyboards for "Swing, Swing" began. Needless to say, it made it a bit hard to photograph and sing my heart out at the same time. 14 years later and the song still reminded me of the summer that their self titled came out. 14 years later and these guys have not aged a day.
Vocalist Tyson Ritter still has all of the energy of a teenage boy as he jumps around the stage, even flirting with the crowd. He didn't treat the crowd at all like kids, as we've all kind of grown up together. The way he bantered and teased completely felt like a friend you've known your whole life suddenly putting on the moves; familiar, exciting, and enticing.
It was this attitude that carried throughout the entire set, especially before their newest single, "Sweat". Ritter invited the crowd to moan, and even asked them to do it individually, first the guys and then the girls, which was hilarious and probably awkward for those first dates! The song itself is catchy and definitely an ear worm. Fair warning! The video that accompanies it is just… divine. Watch it. Trust me.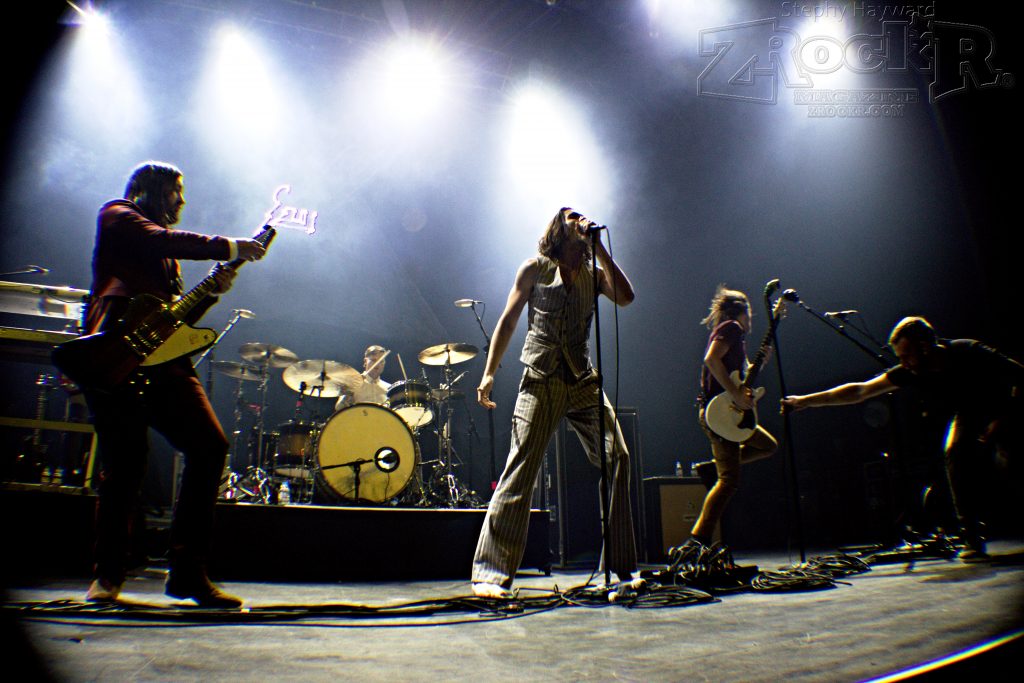 The only thing that was dissapointing to me was not hearing one of the bands biggest hits, "Gives You Hell", which I could see was written on the setlist. I'm not sure if they had to shorten due to time, but it was a bummer. I wish I had heard "Mona Lisa", "Too Far Gone", and even though they probably never play it "The Cigarette Song" Overall though, I'd gladly see them again.
Next up was Dashboard Confessional. I had the pleasure of seeing them in 2006 with Say Anything at House of Blues, and honestly, they were still as amazing a decade later.
Opening up with their 2004 hit off of the Spiderman soundtrack, "Vindicated", I found it difficult yet again to control myself as I sang along. The band sounded as tight as ever and much like Ritter, Chris Carrabba's energy was through the roof. A couple of times though I thought for sure he was going to fall as he slid across the stage.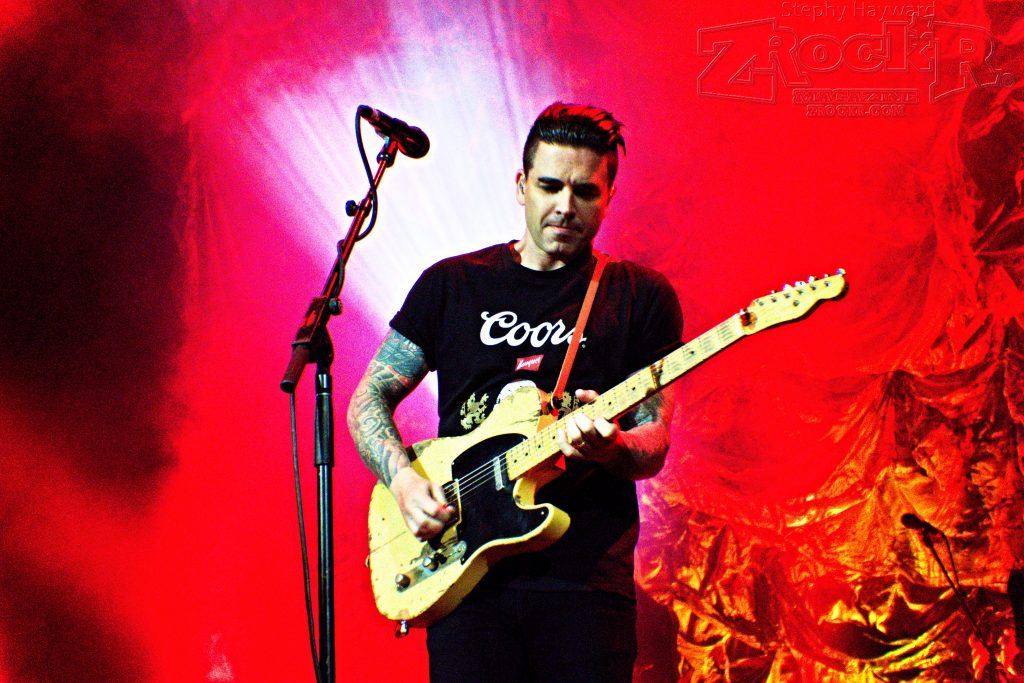 I was slightly disappointed that Carrabba didn't interact as much with the crowd as he did the first time I saw Dashboard, but not too disappointed since they played some of my favorite songs including "The Sharp Hint of New Tears", "Again I Go Unnoticed", and "Am I Missing".
What's really crazy is that some songs don't stand the test of time, same with bands. Dashboard is one of those bands that, for me, ended up in my back pocket for those days where I kind of felt lonely. This is especially relevant when you are in fact a 14/15/16 year old girl, like I was when I first began listening to them. Those nights of hearing songs like "Bitter Pill" and "Hands Down" got me through to the next day.
It was kind of weird and exhilarating at once going back down memory lane to kind of remember 14-16 year old Stephy thanks to Carrabba's classics, and even though I'm not a teenager craving that unrequited love (mainly since like I said earlier, I'm in my late 20s now and honestly have that love in my life), I can still kind of remember who I was and how I got here. I looked around the crowd seeing very young girls sing along with "Don't Wait" and grinned to myself as I watched the remainder of the show, honestly not paying attention to every detail, but simply how it made me feel. It would be really cool to revisit that again sometime, and I plan on doing so next time Dashboard comes to town.
PHOTO CREDIT: All photos by Stephy Hayward for ZRockR Magazine -©ZRockR Entertainment, LLC – ALL RIGHTS RESERVED