The excitement I felt when I heard that Depeche Mode was touring again could be equated to a child presented with a trip to Disneyland. A lifelong fan, but I hadn't seen them since the Devotional Tour in 1993, I was quick to buy my tickets. I saw them twice on this tour, first in Phoenix, then two nights later in Las Vegas, and they didn't disappoint. Experiencing the beautiful brand new T Mobile Arena for the first time, Depeche Mode, one of the last true Arena bands of the 1980's, packed the bowl to its brim and blew the house down.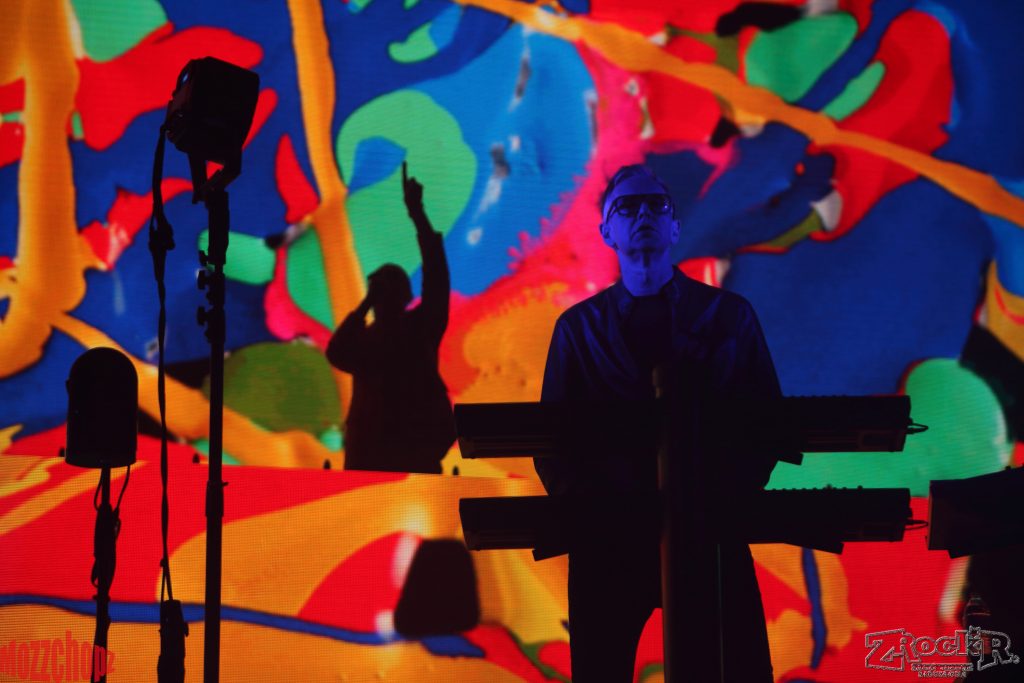 Dave Gahan's raw energy and pure performance stamina were only matched by his unwavering vocal prowess. His performance was carnal, stalking the stage like a panther, building the show into a ferocious roar. Gahan's grandiose posing and strutting might seem disingenuous coming from another artist, but he's being completely organic, and invites the audience in for an intimate encounter. He wasn't dancing for us, he was dancing for the same reason we all were; because the music demands it.
Regardless of where you were seated, the quality of sound was astonishing. Pulsating and sweeping over lavish videos on the big screen, the live experience gave us an even deeper appreciation for their music. It wasn't just an amplification of sound, but of the senses in their entirety.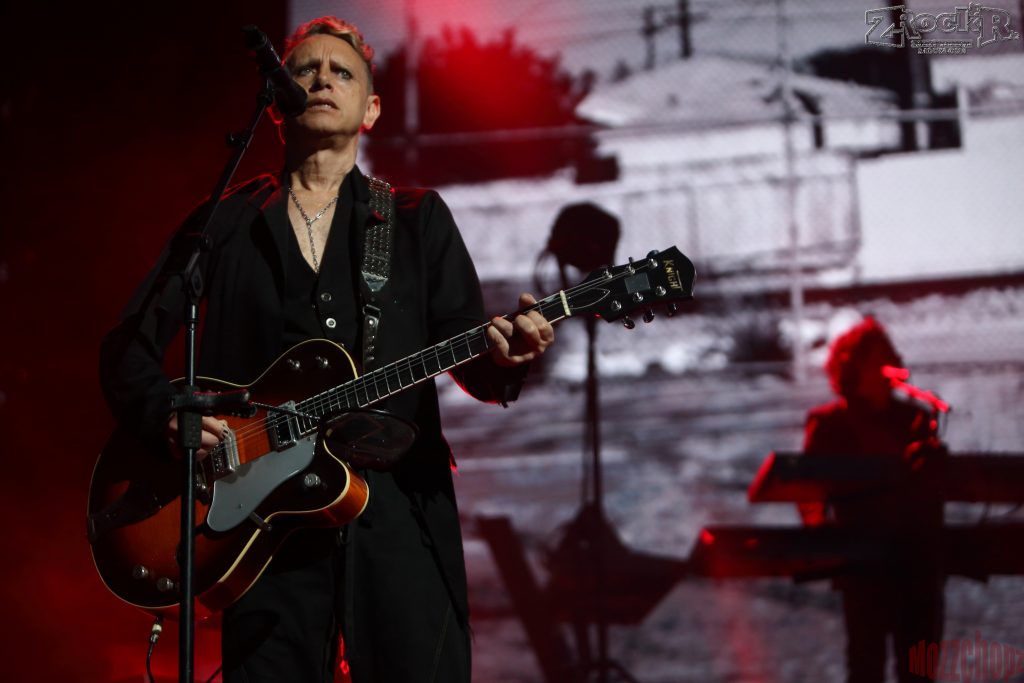 Revisiting many favorites such as "Stripped", "Enjoy The Silence", "World In My Eyes", and "Never Let Me Down Again" truly satisfied the hungriest of fans. Martin Gore's acoustic ballads, "A Question Of Lust" and "Somebody", were deeply moving, and the cover of David Bowie's "Heroes" brought most of the audience to tears. There was also a strong showcasing of the new album; Spirit. "Where's The Revolution", "Poison Heart", and "Going Backwards" remind us that not only is the songwriting duo of Dave Gahan and Martin Gore mightier than ever, but that they have a strong message for us all.
I went to the concert in search of nostalgia and came away with a renewed respect and understanding of one of my favorite bands. Time and personal struggle hasn't slowed them down one bit, and I hope the enthusiastic throng of Vegas fans showed them that we still just can't enough.
Setlist
Going Backwards
So Much Love
Barrel of a Gun
A Pain That I'm Used To
Corrupt
In Your Room
World In My Eyes
Cover Me
A Question of Lust
Home
Poison Heart
Where's the Revolution
Wrong
Everything Counts
Stripped
Enjoy the Silence
Never Let Me Down Again
Encore:
Somebody
Walking In My Shoes
Heroes (David Bowie Cover)
I Feel You
Personal Jesus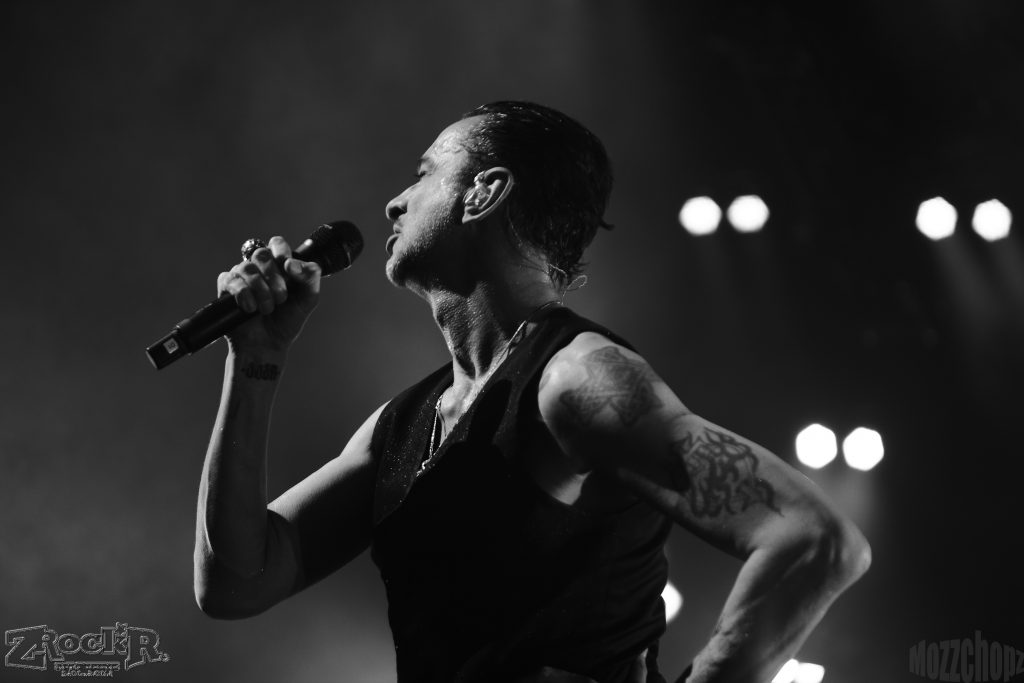 PHOTO CREDIT: All photos by Vincent Young/Mozzchopz for ZRockR Magazine - ©ZRockR Entertainment, LLC - ALL RIGHTS RESERVED