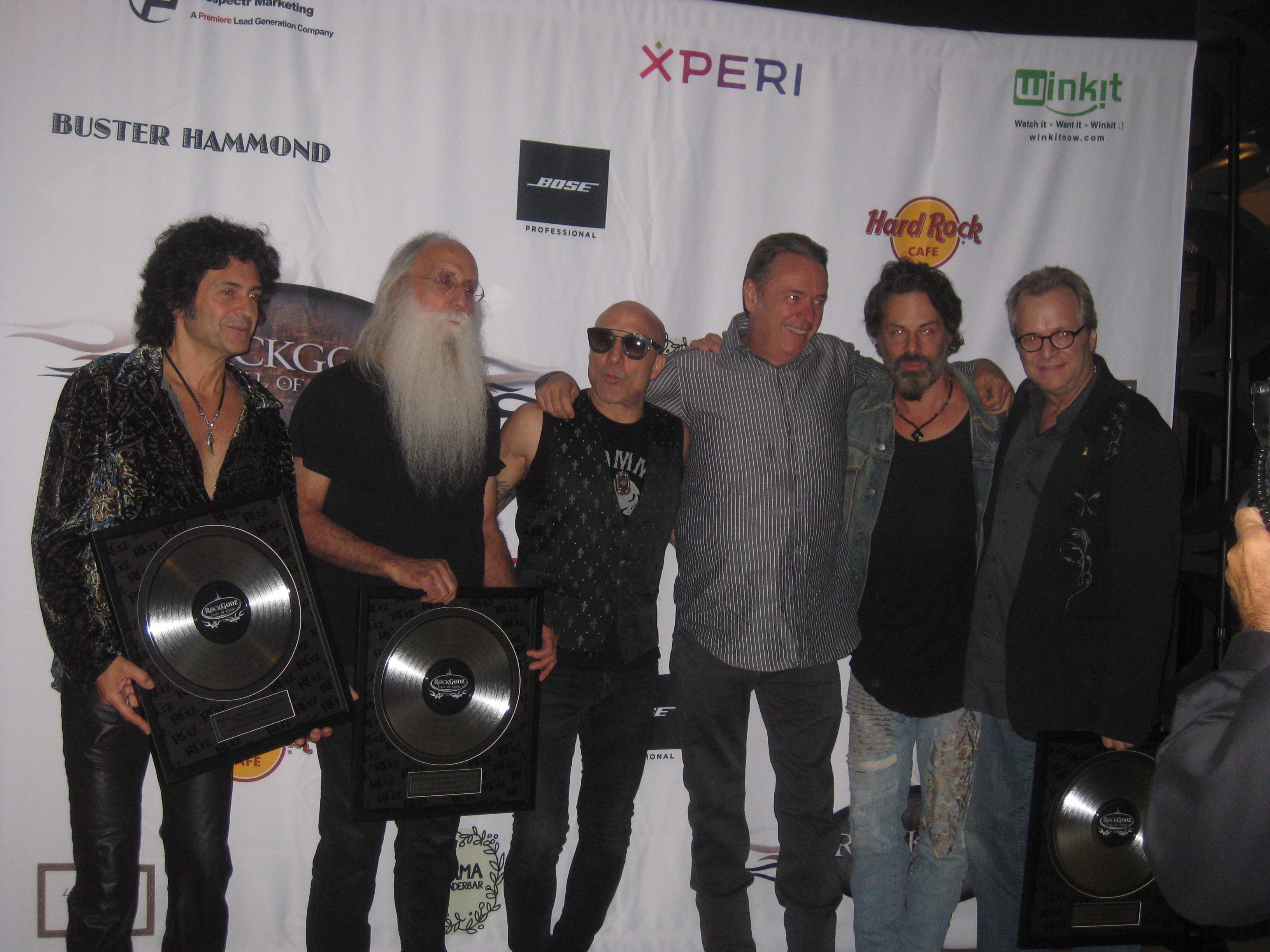 The Rock Godz Hall of Fame group was established in 2009 as a means of recognizing many of the unsung heroes in the rock and roll world. Their mission is clear, and this is an organization that continues to pursue giving artists their long overdue just dues. In a day and age when the so-called "actual" Rock and Roll Hall of Fame continues to induct artists that have nothing to do with rock and roll at all, while neglecting the heroes of the genre, the necessity of a group like this is greater than ever.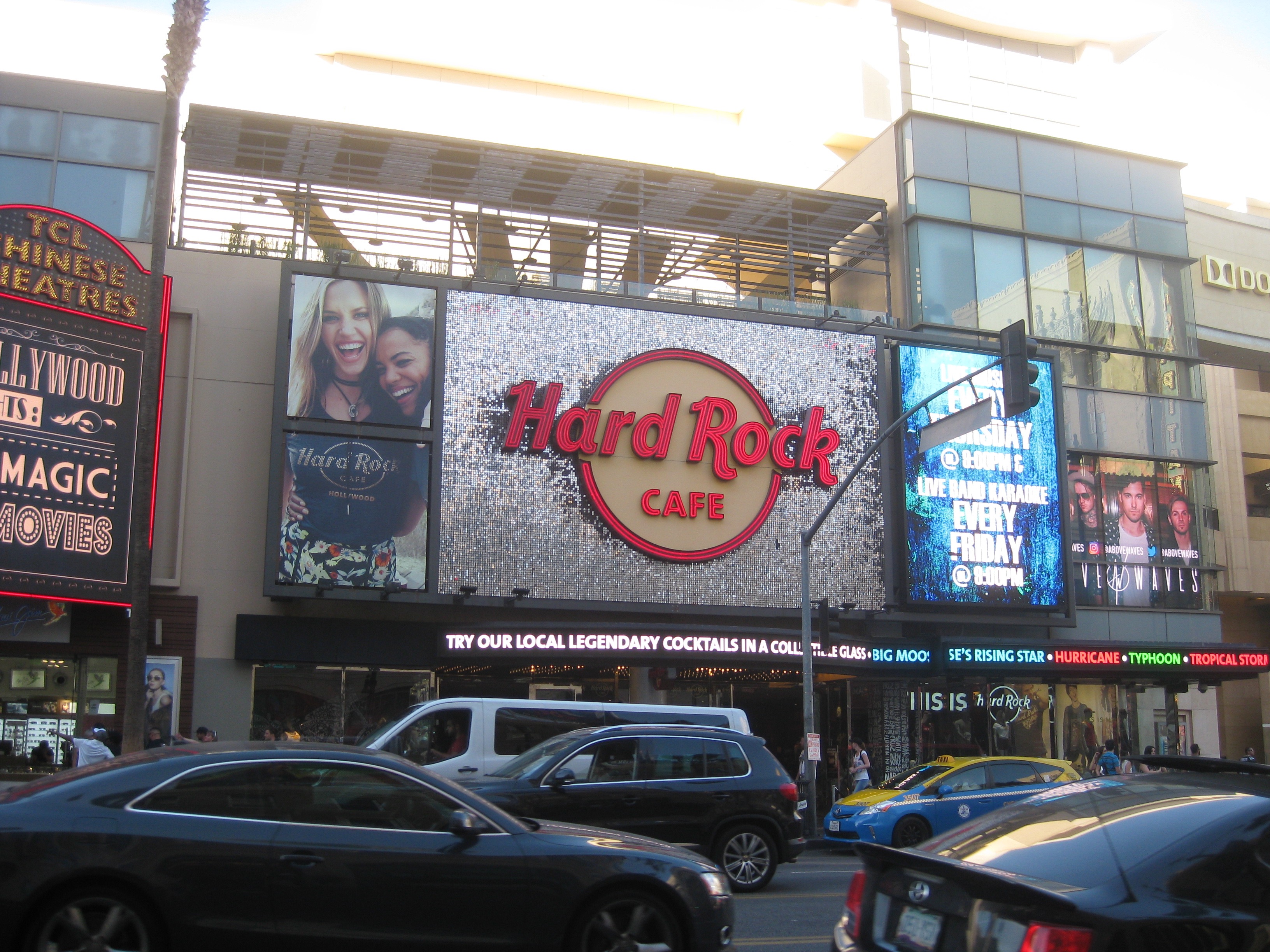 October 26, 2017 marked the fourth Rock Godz Hall of Fame Awards event, recognizing these names in rock and roll, and presenting them with well-deserved award, making the public aware of their contributions to the history of rock. Unlike the other events, which had taken place in Las Vegas, Nevada, this one was held in Hollywood, California, at the Hard Rock Café on Hollywood Boulevard, right alongside the world famous Hollywood Walk of Fame, just steps away from Grauman's Chinese Theater. Having attended the recent Vegas Rock Godz events (see links at the bottom of this page for coverage of earlier events), I ultimately decided to make a vacation out of it, and come down to Hollywood to attend and cover the ceremony.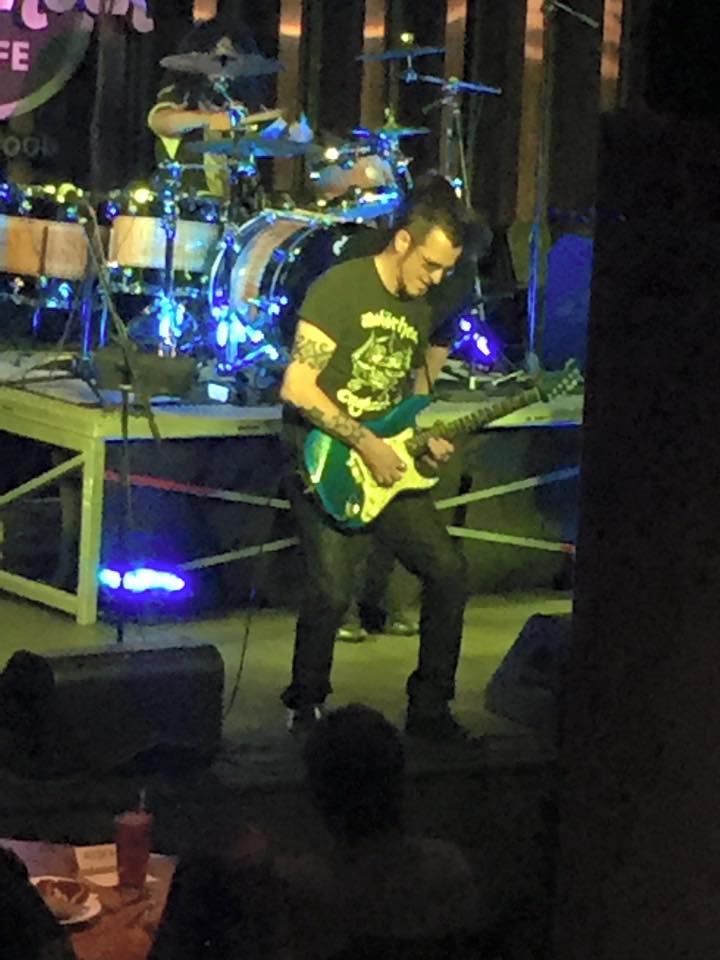 This Hard Rock Café is a beautiful facility, with a spacious open hallway that had been set aside for the evening's red carpet, as well as a retail space off to the side of the main entrance, and another retail area accessible from a neighboring mall. The dining area includes floor seating, upper-level seating across from the stage, and upper-level bar space as well. And like any good Hard Rock facility, there is plenty of artist memorabilia on display.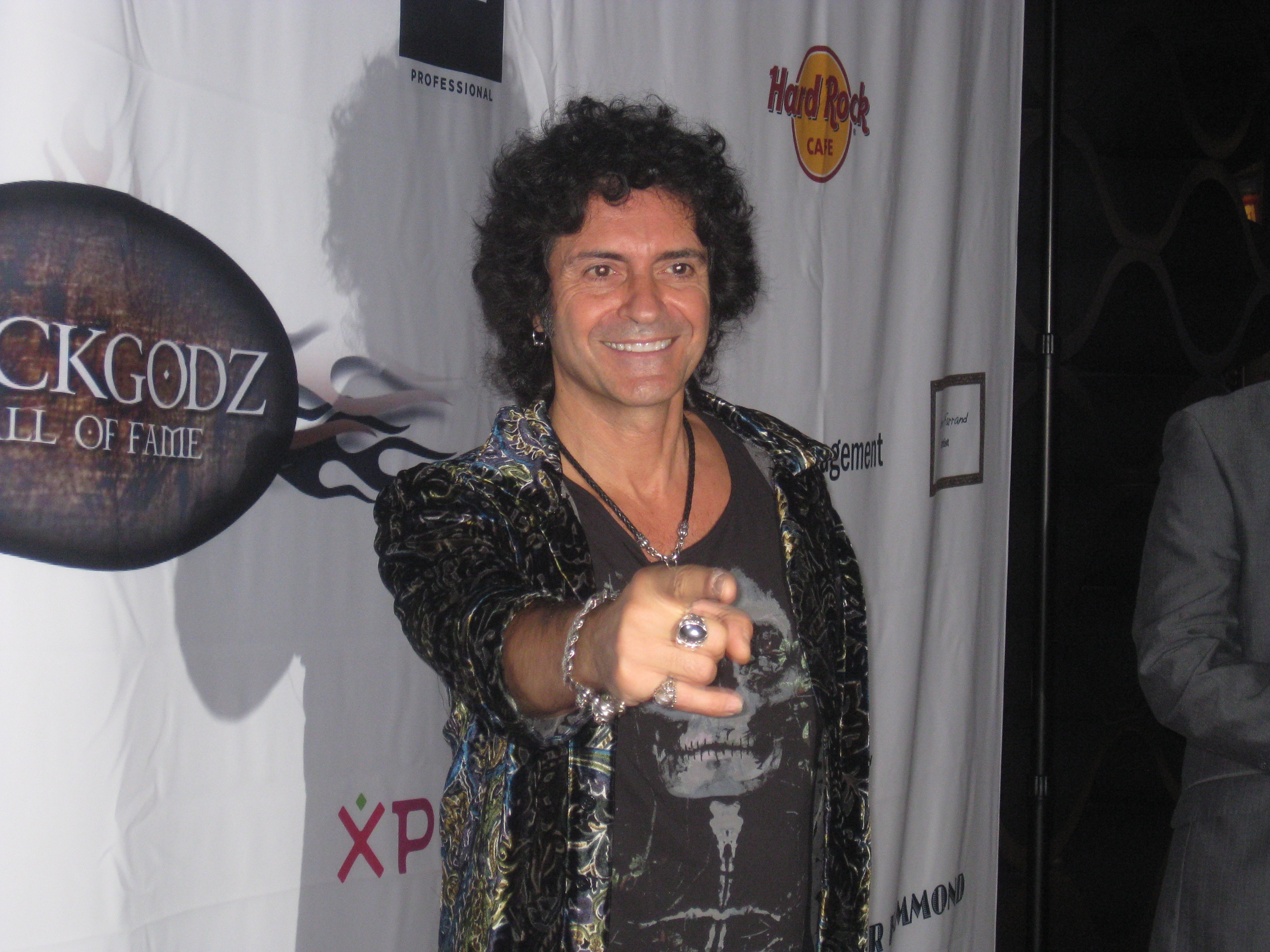 This particular night was more than a little hectic on Hollywood Boulevard, as it was also the night of a Latin Music Awards show, which meant barricades and hectic crowds in the streets and the neighboring mall complex. Fortunately, once I was inside the Hard Rock Café, which was hosting the show, all semblance of that other event disappeared without a trace, much to my relief!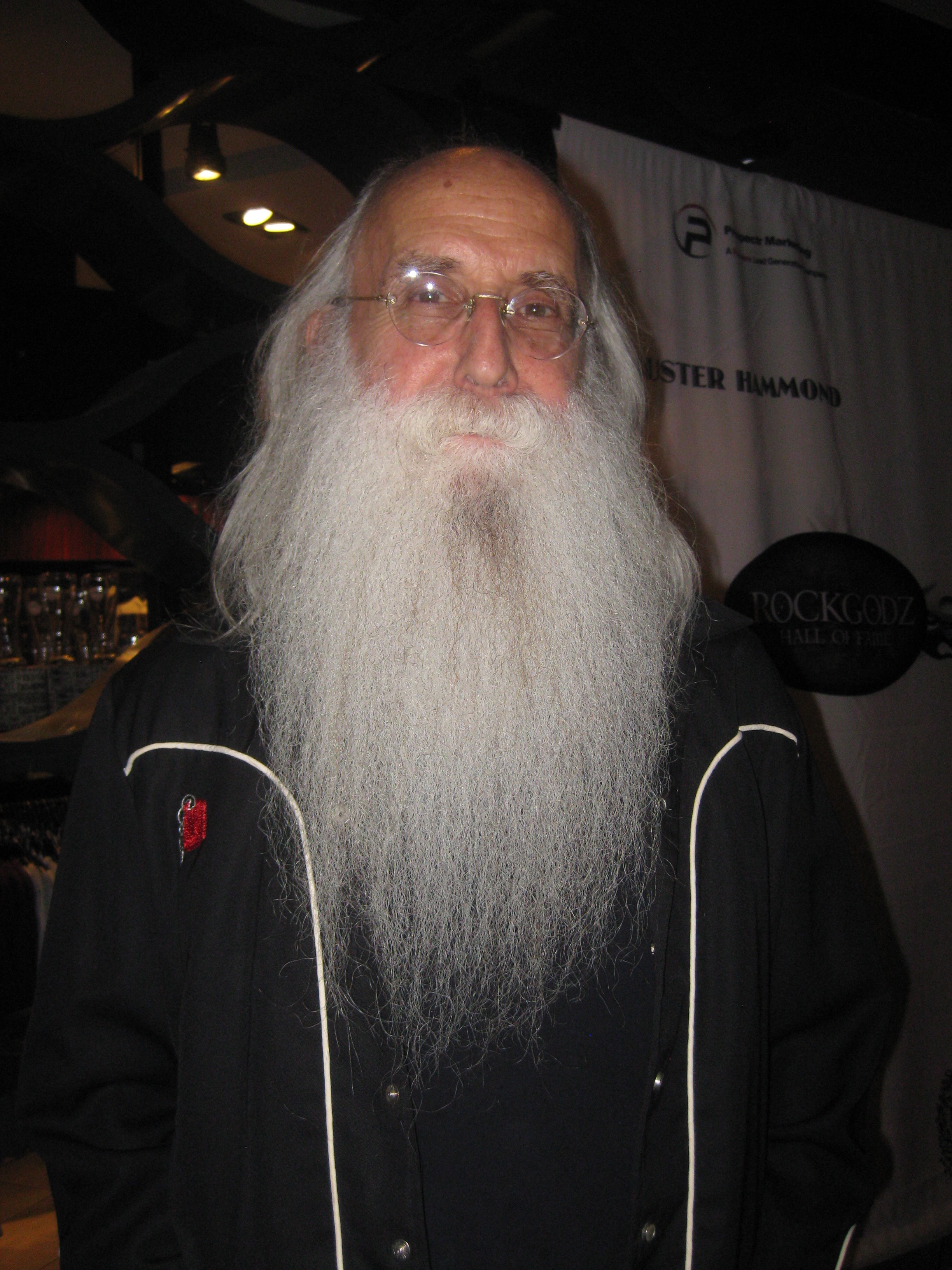 The people being honored at this event were as follows:
-Frankie Banali: Longtime drummer of Quiet Riot; he is that band's longest lasting member, but has also played for Billy Thorpe, Billy Idol, and WASP.
-Carmine Appice: One of the rock world's most legendary drummers, having been active in the music business over half a century. Best known for his stints with Vanilla Fudge, Cactus, Rod Stewart, King Kobra, and Blue Murder. (Did not attend.)
-Stephen Perkins: A drummer best known for his work with groups like Jane's Addiction and Porno for Pyros.
-Phil Chen: A famed season bassist who has recorded with artists like Jeff Beck and Eric Clapton.
-Chris Chaney: A bassist known well for his role In Jane's Addiction, as well as having been a long-serving member of Alanis Morissette's band. Other artists he has collaborated with range from Slash to Shakira.
-Tommy Nast: An iconic "behind the scenes" man who got his start in the radio business in the early 80s, and has been instrumental in helping many bands to get their big breaks.
-Rory Kaplan: A keyboardist who has worked with artists like Herbie Hancock, Stevie Wonder, Sting, Queen, and even Michael Jackson, having played on his Bad album tour.
-Robin McAuley: Best known as the vocalist of the McAuley Schenker Group alongside famed rock guitarist Michael Schenker, his career has also included stints with bands like Grand Prix, Far Corporation, and Survivor. (Did not attend; wife and son accepted his award on his behalf.)
-Richie Kotzen: A rock guitarist who has had stints with Poison. Mr. Big, and in more recent years, The Winery Dogs. Furthermore, he has put out many solo releases. (Did not attend.)
-Lita Ford: As a member of The Runaways alongside Joan Jett in the 1970s, Ford is one of the people truly responsible for showing the world that women can rock. Her solo career in the 1980s spawned hits that include "Kiss Me Deadly" and "Close My Eyes Forever."
-Bruce Kulick: Best known as KISS' lead guitarist from 1984-1996, but his career has also included stints with Meaf Loaf, Michael Bolton, and in more recent years, Grand Funk Railroad.
-Gregg Bissonette: A drummer that has performed with many artists in the studio and on the stage. He was a member of David Lee Roth's solo band following Roth's departure from Van Halen, and is currently drumming for ex-Beatle Ringo Starr. (Did not attend.)
-Kenny Aronoff: One of the music business' most famous session drummers. Best known for his work with John Mellencamp, he has also played with artists like John Fogerty and The Smashing Pumpkins. (Missed the red carpet but was present later in the evening.)
-Phil Soussan: A former bassist for Ozzy Osbourne, known as the co-writer of the mega hit "Shot in the Dark." He has also played for Billy Idol, Beggars and Thieves, and currently performs with Last in Line, having replaced the late Jimmy Bain.
-Gary Hoey: A guitarist that has toured and performed alongside some of the biggest names in the industry, and continues to release albums covering a strong variety of musical genres.
-David Weiderman: A Director of Artist Relations for Guitar Center's flagship store in Hollywood, he has been instrumental (pardon the pun) in forging lasting relationships with some of the biggest musicians in the world.
-Dustin Brayley: A vocalist known for his work with Trans-Siberian Orchestra (TSO).
-Daniel Margasa: A drummer with a diverse base of work, which includes everything from sessions for major corporations and broadcasting companies, to work with artists like Meat Loaf and J. Geils.
-Elliot Easton: The iconic classic lead guitarist for new wave rockers The Cars, whose 1978 Roy Thomas Baker-produced debut record stands as a seminal classic in the annals of classic rock. He has also played with Creedence Clearwater Revisited and his own Tiki Gods project.
-Lee Sklar: A legendary studio bassist who has performed on over 2,000 albums since the 1960s. His work includes collaborations with James Taylor, Ray Charles, Jackson Browne, and Phil Collins.
-Norm Harris: The "Norm" in Norman's Rare Guitars, an iconic shop that has been serving the public for over 30 years. Musicians he has connected with equipment include George Harrison, Richie Sambora, and Eddie Van Halen.
Also in attendance from past Rock Godz events were Buster Akrey, Kevin "Dugie" Dugan, Duncan Faure, and Sandy Rizzo.
Just one look at that list goes to show one just how much ground this organization covers in its scope. In addition to studio musicians/side men that are often left unrecognized, the organization also supports those in the industry that are not even necessarily musicians, including people like journalists, producers, equipment men, corporate people, radio personalities, and the like. This is yet another reason an organization like this remains important to the world of rock and roll.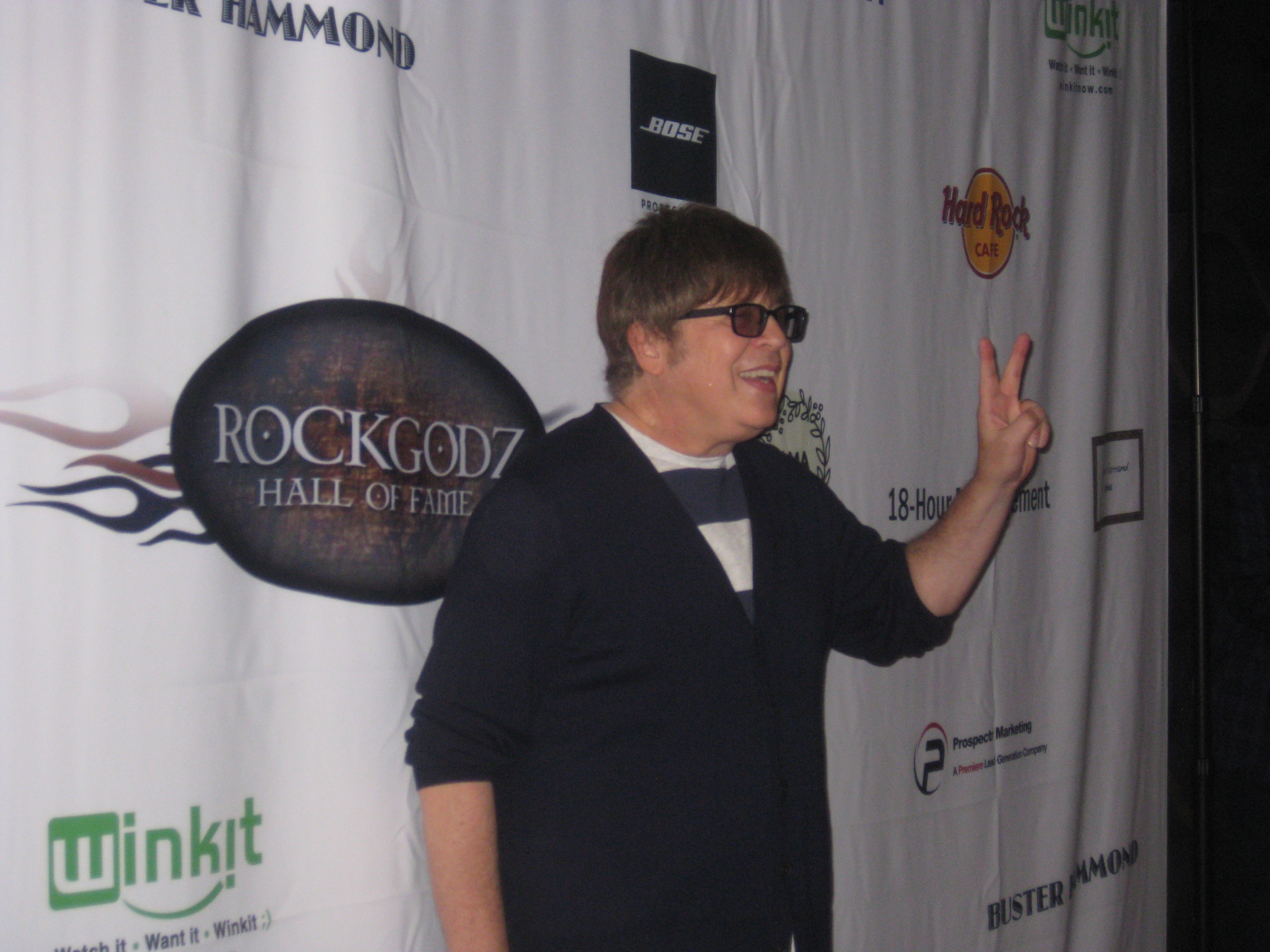 The red carpet began at 6:00 PM. Honestly, I was impressed with how well the event was handled and organized. Right from the get go, I was given a place right at the end of the red carpet for snapping some photos, and the man running this portion of the event (I did not catch his name unfortunately) kept things moving along excellently, and was even able to send the inductees my way for a few words and additional photos. Afterwards, the inductees were interviewed by another outlet, though it would have been nice to hear the content of said interviews broadcast over the speakers (presumably this will be posted online elsewhere at a later date).
Following some setup time, and prior to the main event, some young music students from School of Rock played an opening set to the enthusiastic crowed. Having seen School of Rock students perform in Vegas at many events, it was great to see Hollywood's youths were getting the same opportunities from this organization. The major highlight of the opening set was seeing Lita Ford jump on stage to sing "Cherry Bomb" with them; a classic hit from her Runaways days. This was a fantastic way to start the event off.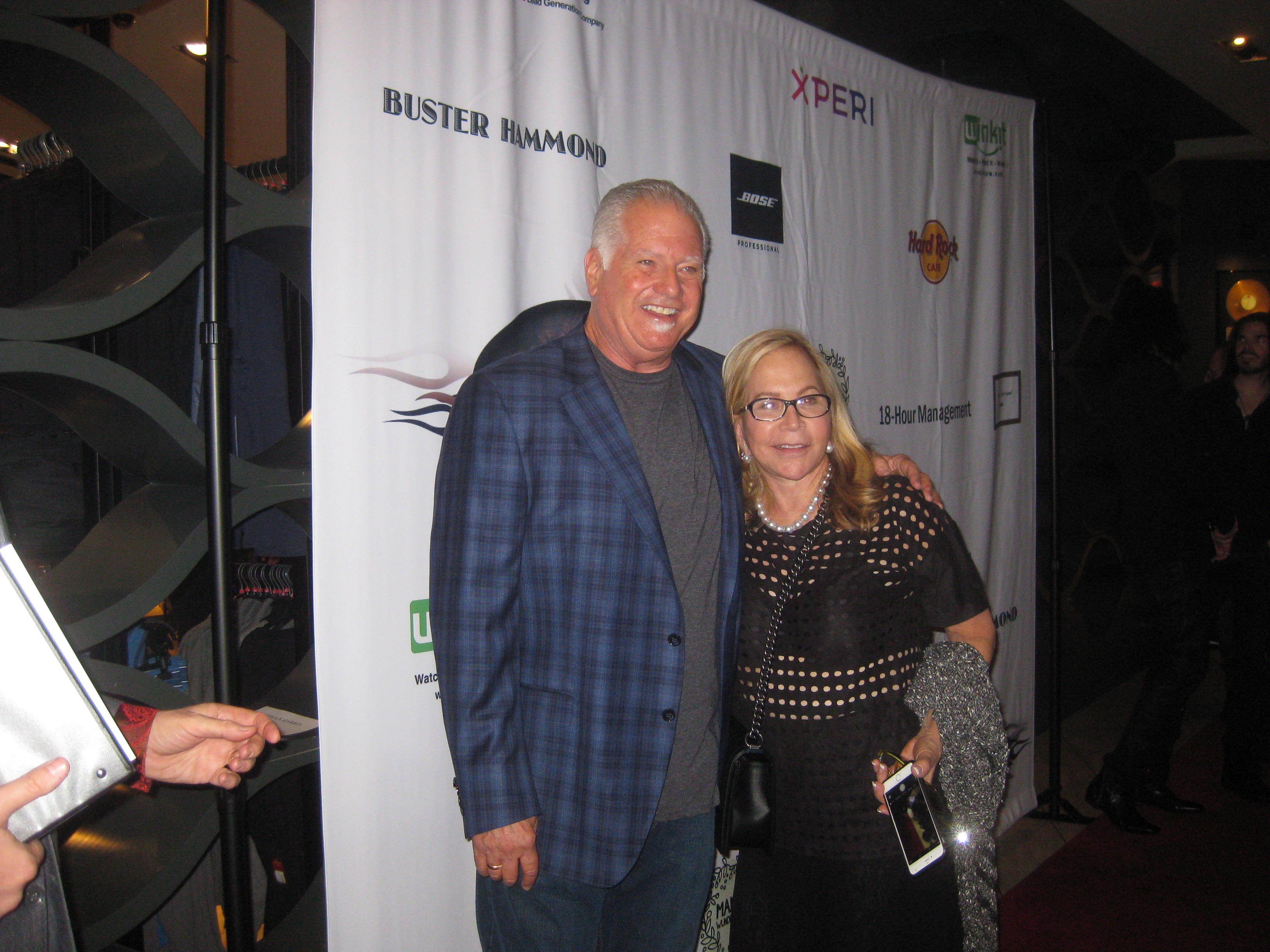 At roughly 8:00 PM, the event began. Essentially, this followed the same format as previous Rock Godz events, with artists being inducted, with other inductees/presenters giving speeches on the history of the artists in questions. This made for an interesting and informative experience; I myself definitely found myself enlightened, learning more about artists I was only somewhat familiar with. Of course, there were a few more comical moments, including Phil Soussan accepting an award for Carmine Appice, wearing a fake mustache similar to Carmine's.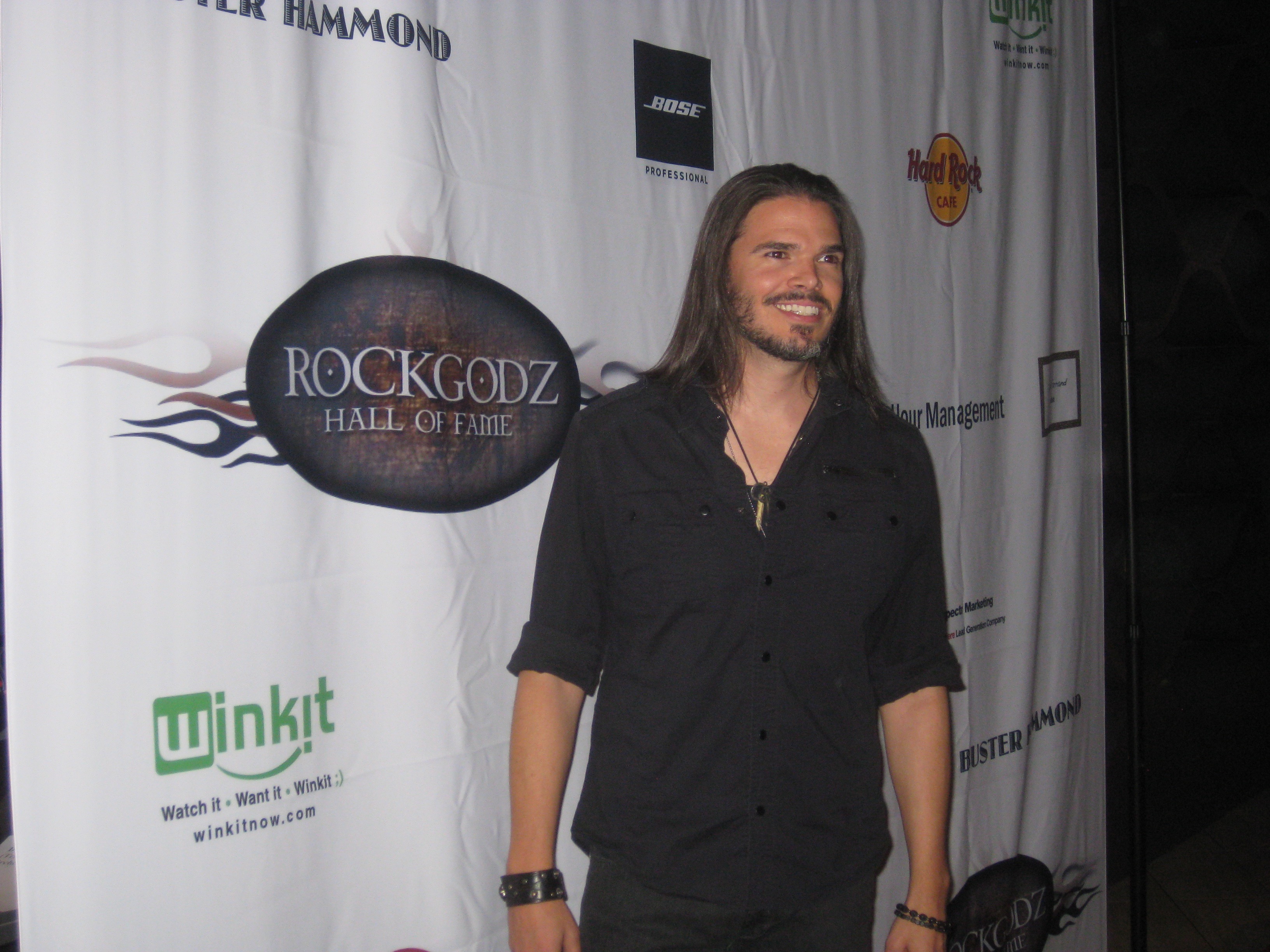 Every few songs, we got a jam with the musicians, covering a wide range of music. A killer rendition of Spencer Davis' "I'm a Man" was a definite highlight, but the songs with Lita Ford playing stole the show, including renditions of her songs "Living Like a Runaway" and "Kiss Me Deadly." She is definitely an artist who has lost nothing over the years, and the other attendees/inductees playing continued to steal the show. The very underrated Buster Akrey did a fantastic job on keyboards throughout many of the cuts performed.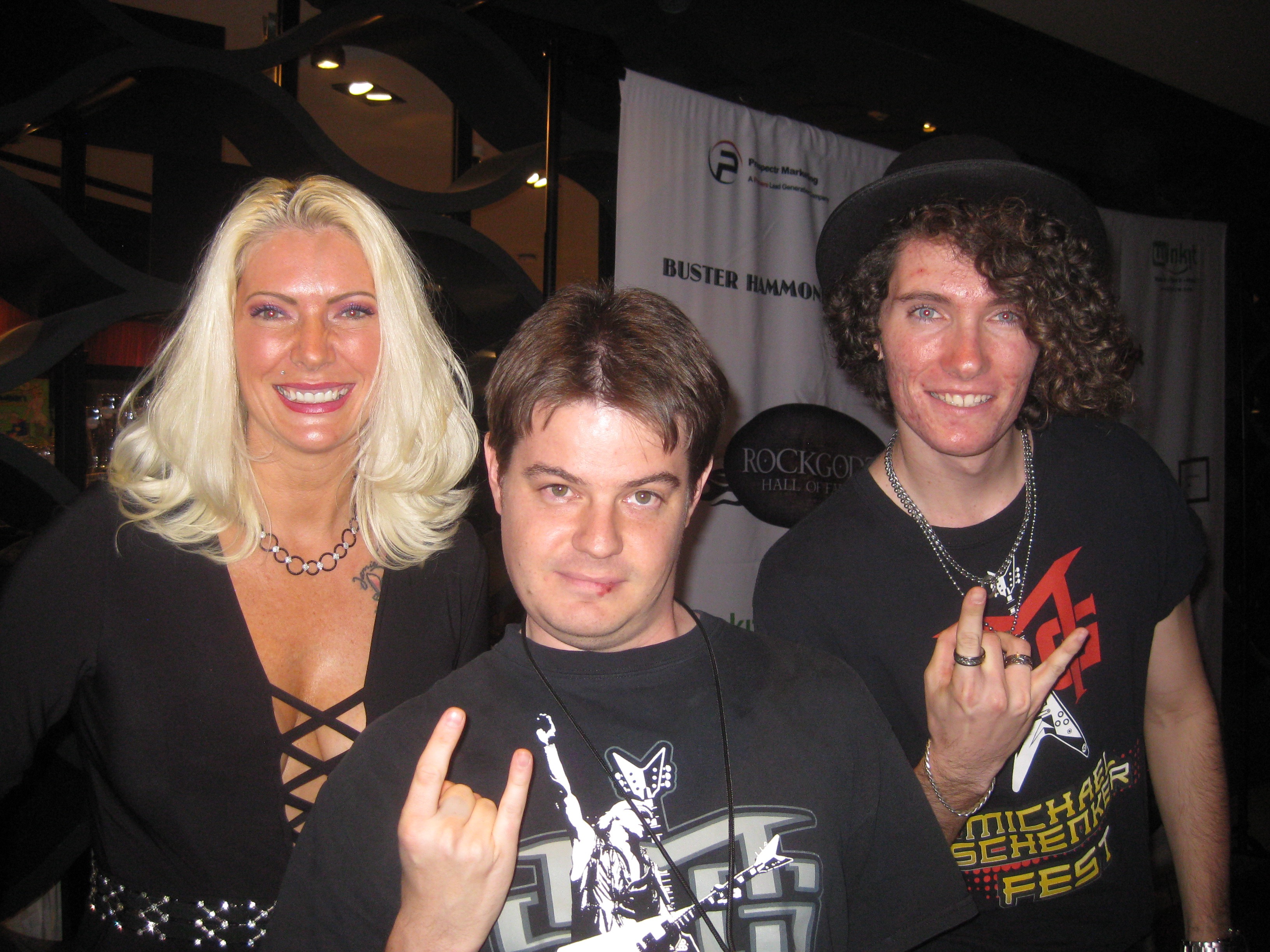 The only thing this event was lacking compared to previous events was video footage of the artists; this was one of my favorite attributes of the older events, which helped to put things into perspective, and was ideal for showing artist history. Though this was hardly a deal breaker; this was a phenomenal night I am happy I made the travels to attend.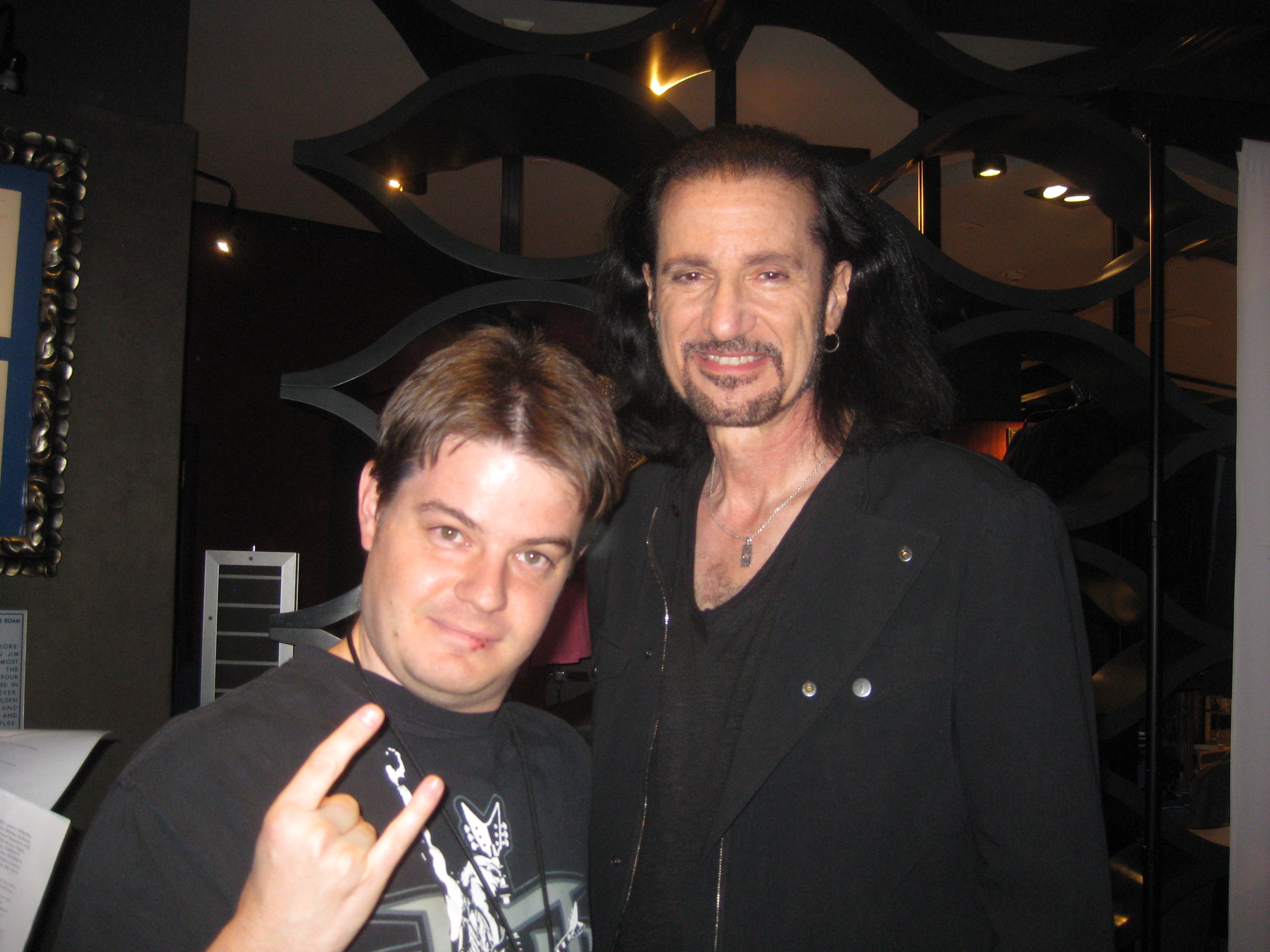 Once more, the Rock Godz Hall of Fave has done a superb job recognizing individuals in the music world, on and off the stage, who often go unrecognized for their worthy contributions. With next to no dull moments to speak of, great performances, and deserved awards, it was a fantastic night all around that showed rock and roll is far from dead.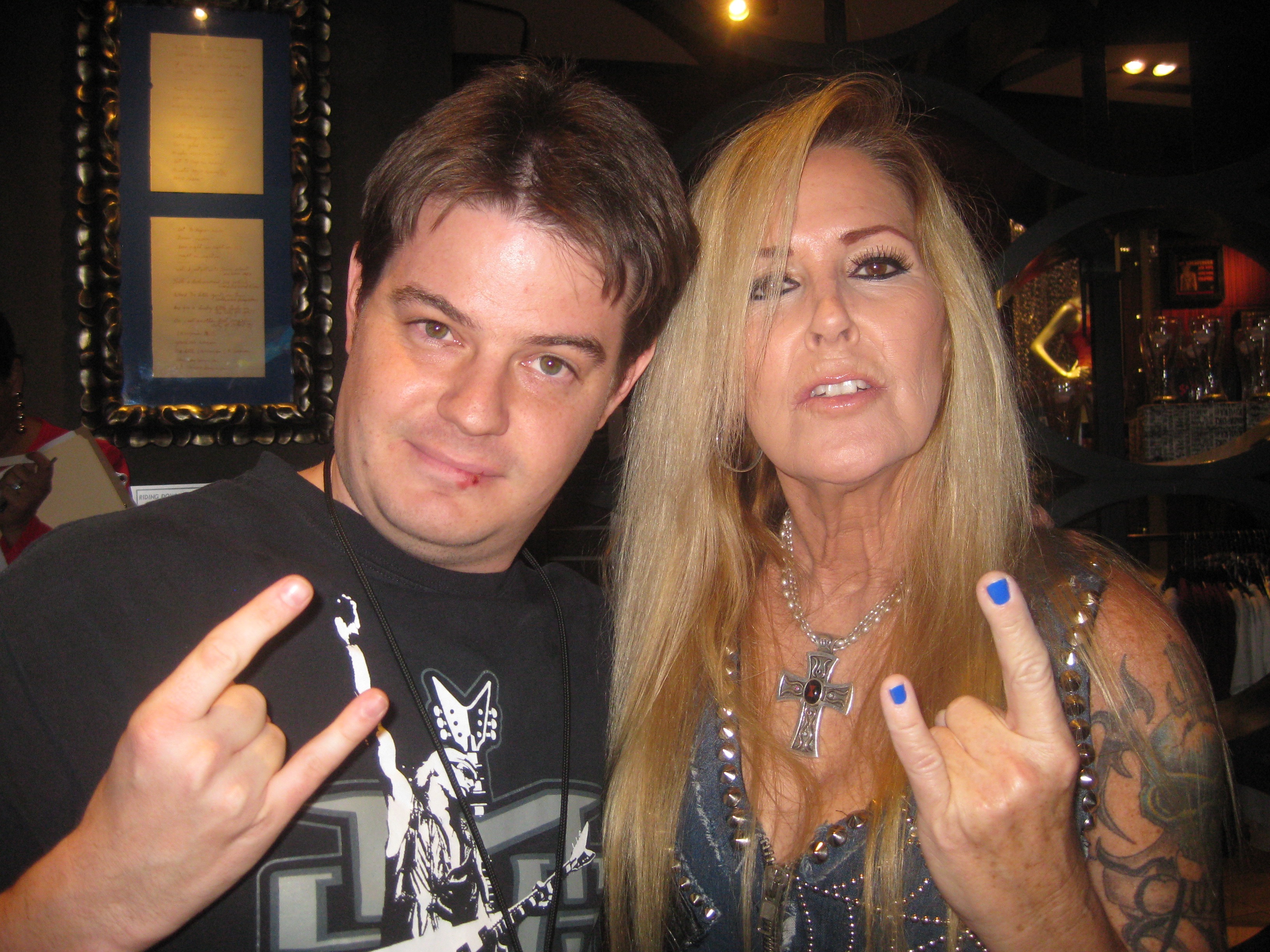 For reviews for previous Rock Godz Hall of Fame Awards events, see 2014 2015 2016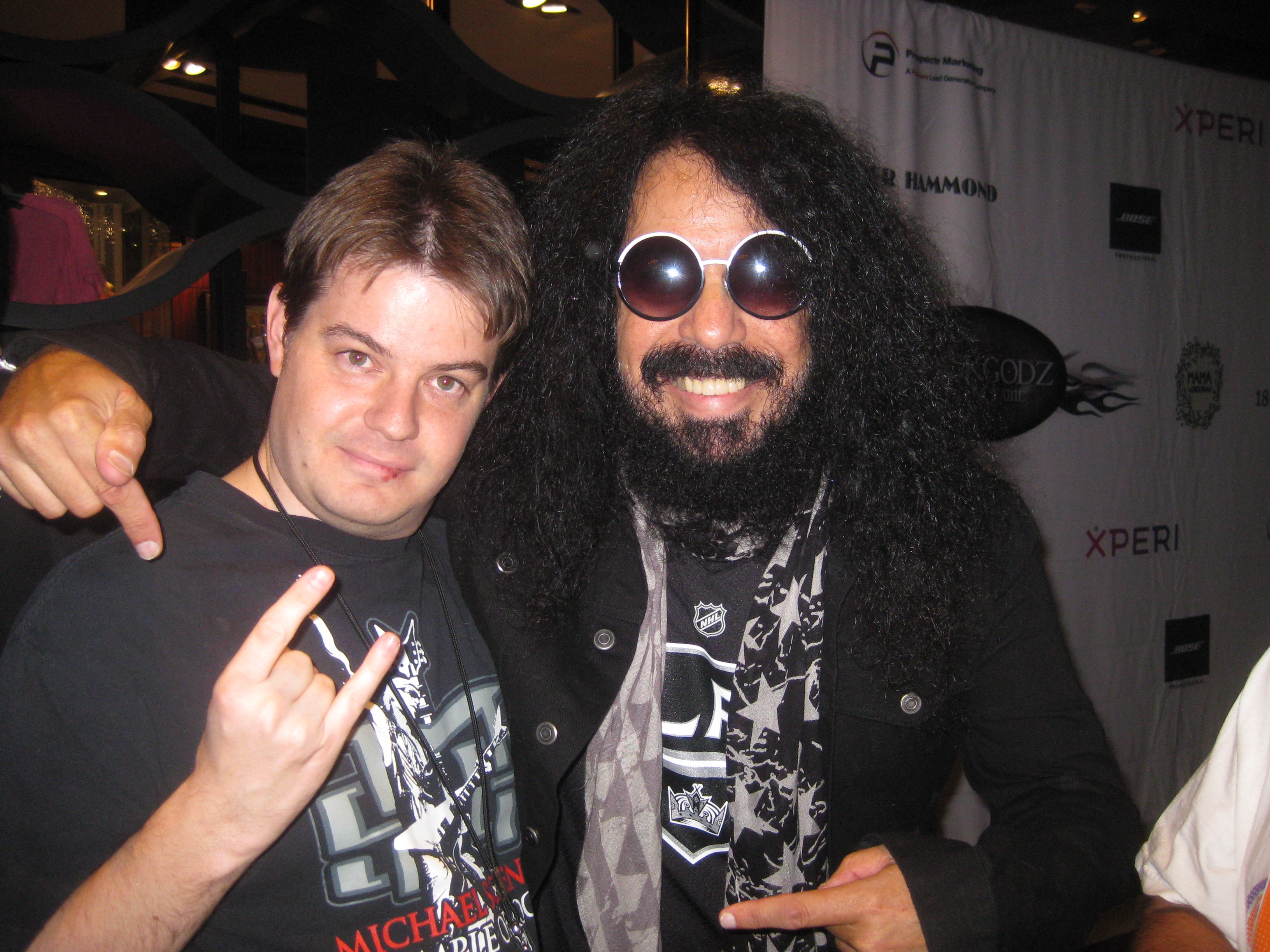 All photos by Taylor Carlson and Sherrie Carlson.