Everyone knows "Rock Lobster" and "Love Shack", but for the fans who knew more than two songs, this was a night out to remember. I mean, an all out party!
The B-52s took over the House of Blues Las Vegas stage three nights in a row to deliver nothing but fun and grooves, and some stories here and there. As cosmic and zany as ever, Fred Schneider, Kate Pierson, and Cindy Wilson took the stage, looking like they had just stepped off the mother ship and greeting the HoB crowd, which went absolutely wild.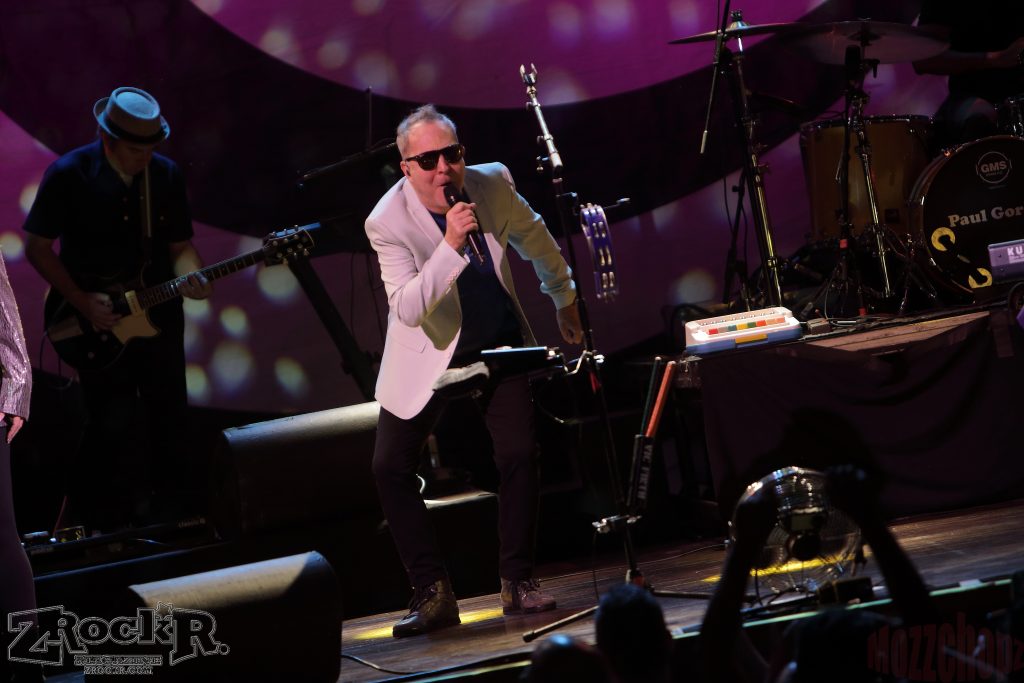 Kicking it all off with "Cosmic Thing" the crowd got out of their chairs and danced along with Schneider, who still has a way of holding a crowd with his stamina and catchy talk-sing melodies, but the real fun for me came when Pierson took to the microphone to make the weird oo-ah-oo's intro-ing "Private Idaho". I mean, come on, if you don't love that song, are you even human?
Following "Private Idaho", Pierson and Wilson did their duet of "Summer of Love", which even though is still peppy, could be classified as a slower tune compared to the rest of their set. Of course though, the crowd lost their minds when the band broke out into "Roam", and there were moments where I had to will myself to drown out the crowd in order to hear the band because everyone was in such good spirits.
I was really surprised that they didn't save "Love Shack" for an encore, but instead chose to end their main set with it. It all worked out though as they came back on to the stage for "Planet Claire", "6060-842", and finally "Rock Lobster". For a band that has been around for over 40 years, they did not fail to disappoint, and I think they made the entire crowd feel as young as they still do. I look forward to seeing them again!
Setlist
Cosmic Thing
Mesopotamia
Lava
Funplex
Private Idaho
Summer of Love
52 Girls
Roam
Channel Z
Dance This Mess Around
Wig
Love Shack
Encores:
Planet Claire
6060-842
Rock Lobster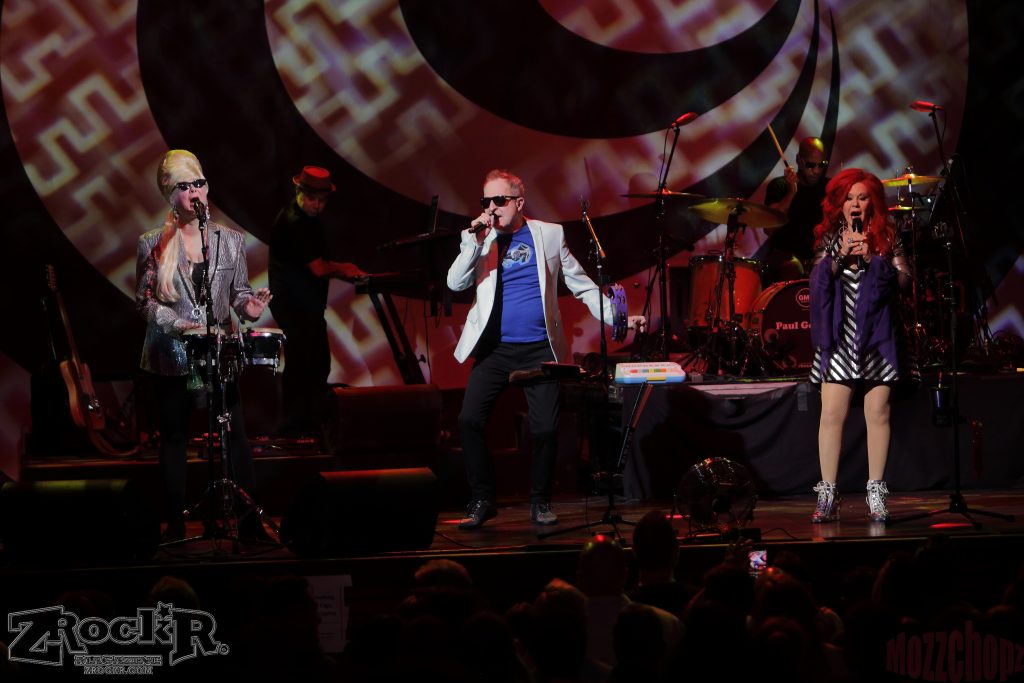 PHOTO CREDIT: All photos by Vincent Young/Mozzchopz for ZRockR Magazine – ©ZRockR Entertainment, LLC – ALL RIGHTS RESERVED