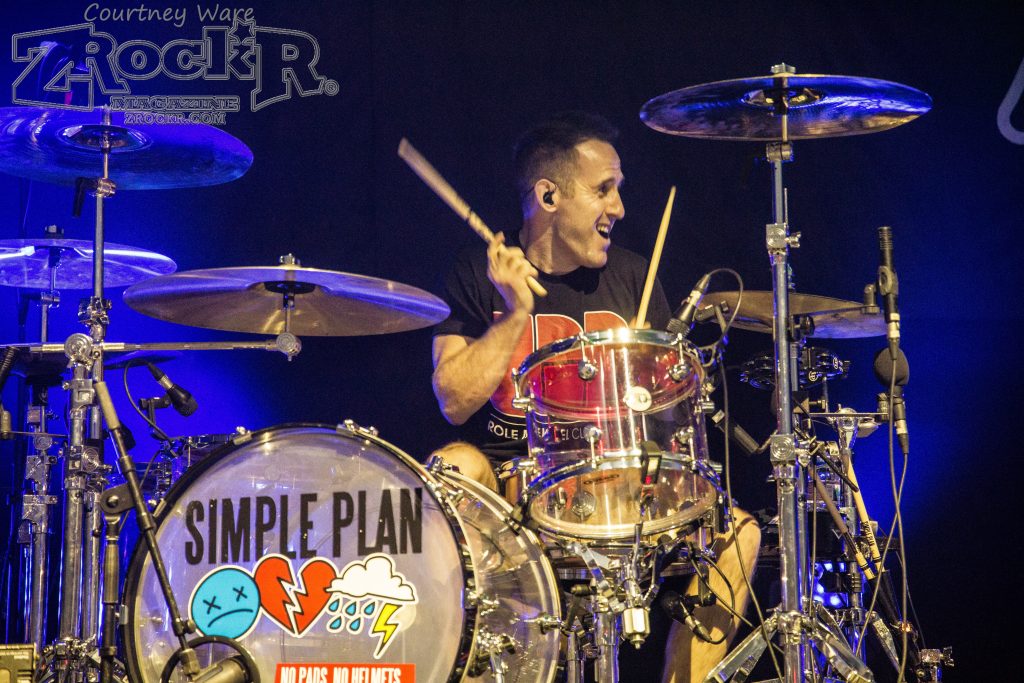 Simple Plan's 15 Year Anniversary of "No Pads, No Helmets… Just Balls"
I was 13 years old when Simple Plan released their debut album, "No Pads, No Helmets… Just Balls," and I can still remember my father telling me to shut my mouth after repeatedly singing "Addicted." in the car. I mean, come on, it's hard not to sing along. As a parent now, I understand why though. "I'm addict" still sounds like, "I'm a dick," and I'm sure those are not the words you want to hear come out of your daughter's mouth at 13 years old. 2017 marks 15 years since this release.. And here we are!
Love…
I love coming to the Brooklyn Bowl. On this night, they had 4 separate lines to get into the show… because there were basically too many people to just have one line without it becoming some kind of hazard in case of an emergency of some sort. Understandable. As I'm waiting in line getting my photo pass on and making sure I'm ready, I can't help but notice all the people my age and a little younger standing in these lines. This was like a blast from our childhood past for all of us, I'm sure.
I never forget where I started when I began getting into music myself. This type of music, pop-punk/pop-rock holds such a special place in my heart. Yellowcard, The Matches, and The Starting Line out at the intramural field at UNLV was my first actual concert, and what was it!? Pop punk. I loved it. I wouldn't be shocked if other fans who attended this show had similar feelings throughout the night. On the overhead radio all my favorite pop-punk songs were being played, it was all around nostalgia most of the night.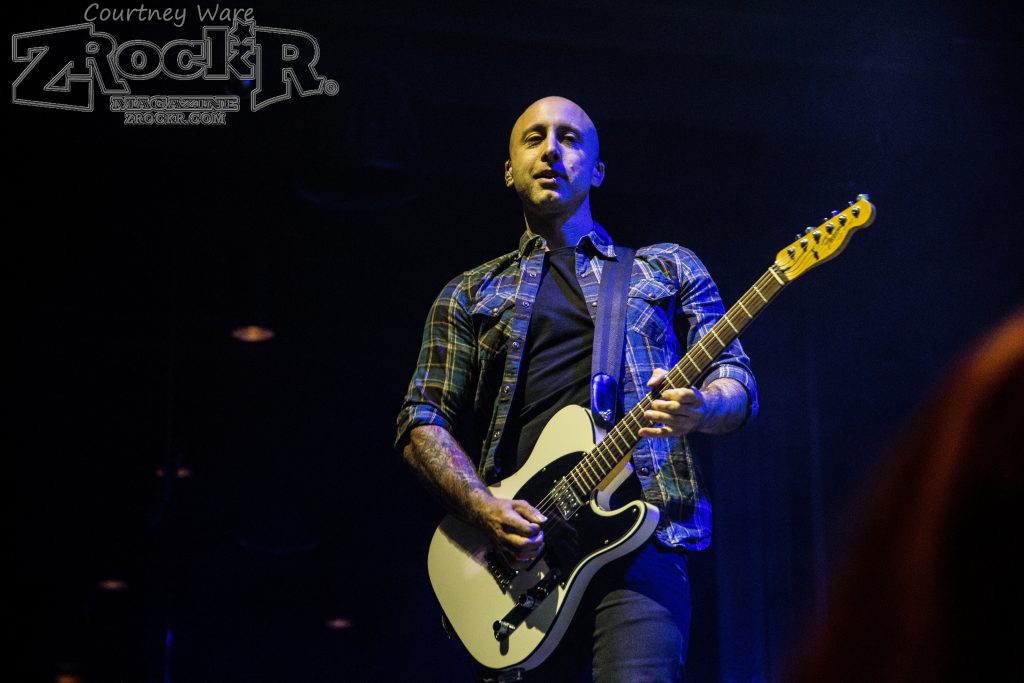 Openers
What I really love about this kind of music is the energy these guys have on stage.The Bottom Line (UK), Patent Pending (NY), Set it Off (FL) all brought very energetic performances, and they all really kept everyone in the crowd excited for the main performance. Stage dives were done by almost every band; I just don't see stuff like that at shows outside of this genre. Some punk rock shows have stage dives from band members, but nothing like this. It's all in fun with pop punk, and I was reminded of this with each performance.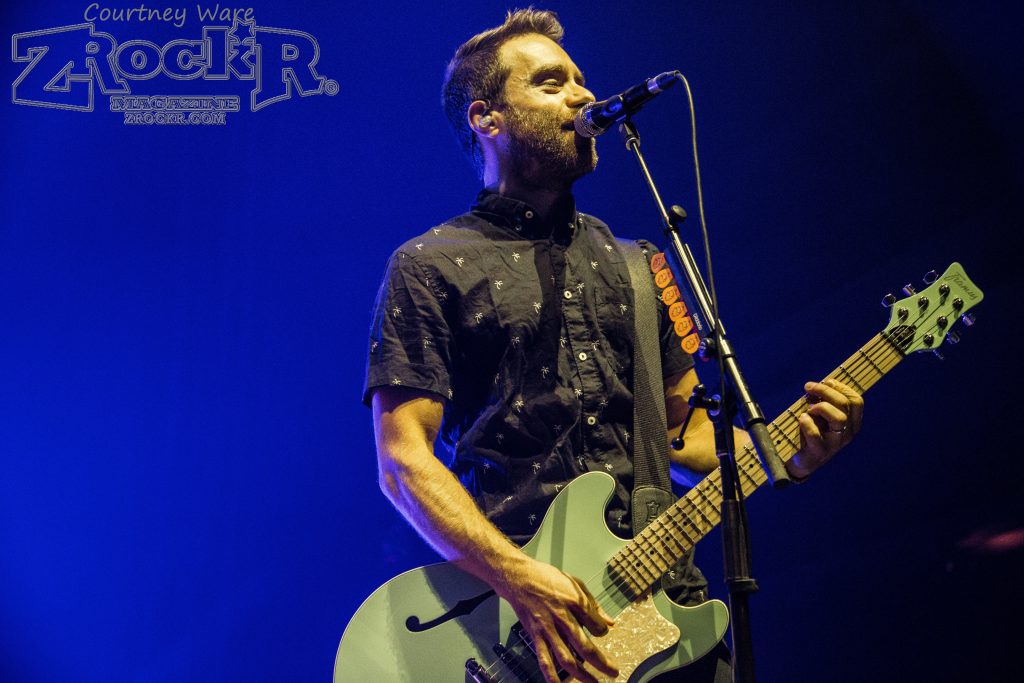 http://www.facebook.com/thebottomlineUK
http://www.patentpendingmusic.com
Simple Plan's set list:
I'd Do Anything
The Worst Day Ever
You Don't Mean Anything
I'm Just a Kid
When I'm With You
Meet You There
Addicted
My Alien
God Must Hate Me
I Won't Be There
One Day
Grow Up
Perfect
Shut Up
Jump
Boom
Your Love is a Lie
This Song Saved My Life
Crazy
Welcome to My Life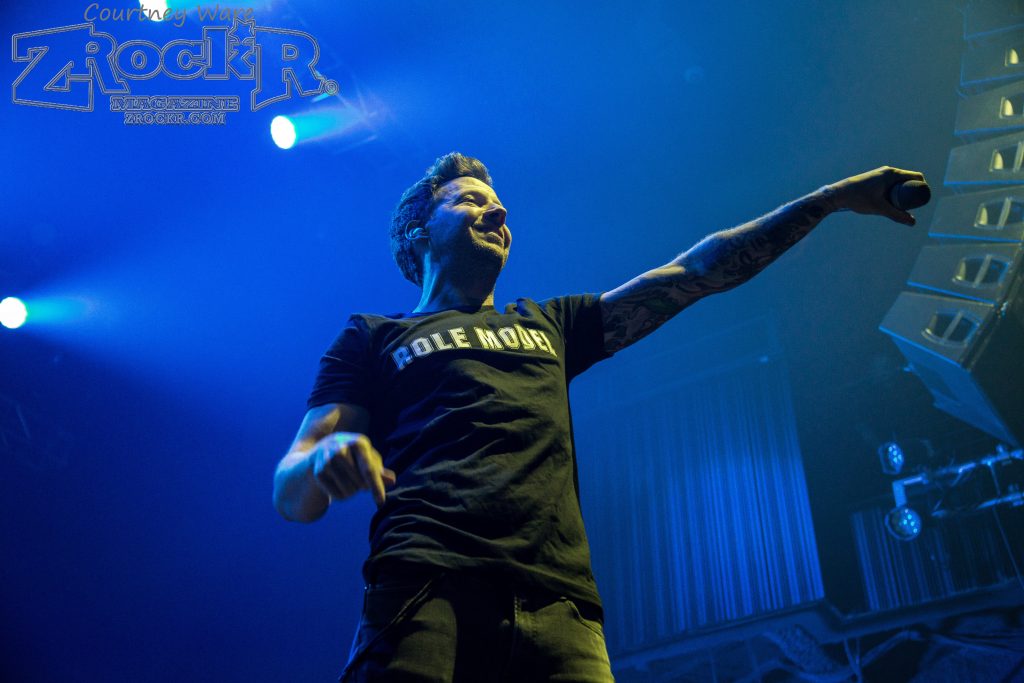 MORE!?
So, along with the "No Pads, No Helmets… Just Balls" in its entirety, Simple Plan played a good chunk of their popular hits after that first release. The energy stayed steady and high throughout the set, and Pierre (vocals) also made us all think back to when this debut album was released. Saying that "2002 was a year before social media, facebook, and free porn." The whole crowd chuckled. It's true. It was a more simple time for us millennials, anyway.
Simple Plan are definitely a perfect band for those of you who enjoy high energy, poppy rock. They put on a wonderful show in celebration of their first release, and I'm personally disappointed in my younger self for not seeing them sooner! They are continuing their tour through November, so if they're anywhere near you, go check them out! If you're a fan of the genre you won't be disappointed!
More info/merch/etc: www.simpleplan.com
PHOTO CREDIT: All photos by Courtney Ware for ZRockR Magazine – ©ZRockR Entertainment, LLC – ALL RIGHTS RESERVED