A Silent Voice is directed by Naoko Yamada, and is based on Yoshitori Oima's manga series of the same name. The film premiered in Japan in September of 2016, with a Japanese version subtitled in English airing in the United States in a limited theatrical run in October 2017.
In A Silent Voice, Ishida is a young man in elementary school who is quite popular in class, with plenty of friends, despite his nature as a prankster and a bully. When Nishimiya, a girl who is hard of hearing, transfers into the class, she becomes an immediate target for his mean-spirited ways, although she remains friendly towards him despite this. Over time, Ishida's attitude alienates him from his classmates, ironically turning the bully into a bullied outcast himself.
Years later, Ishida is trying to make amends for his past ways, even reconnecting with Nishimiya, and he does his best to become a friend to her, and to help her reconnect with those from the past that treated her kindly, although the journey to friendship is a difficult one when his past sins are not forgotten by those around him, including many who simply refuse to let old events die. As the story progresses, Ishida and Nishimiya struggle with their own personal demons, finding solace in one another, slowly attempting to forge something better together, despite their past history.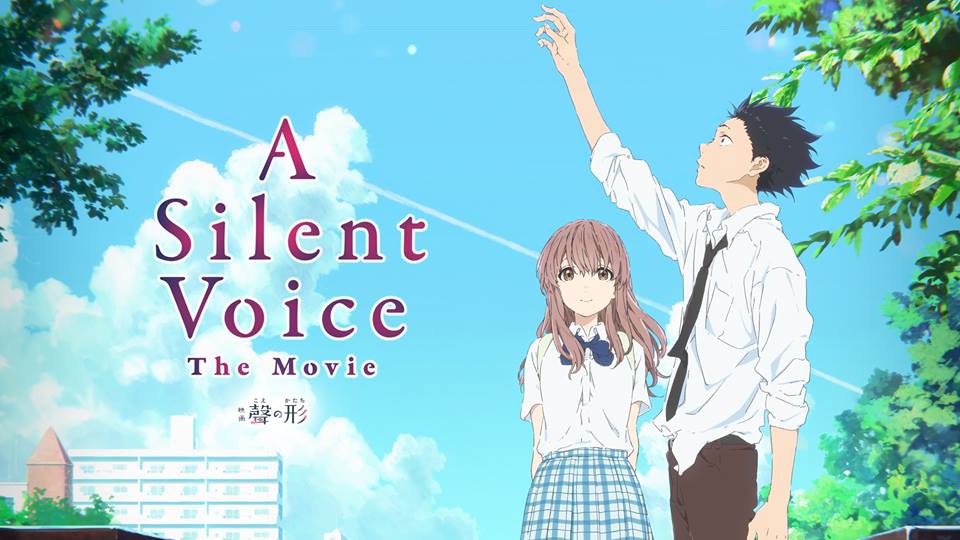 I have always been fascinated by Japanese animation; their stories seem to cover a far wider array of subjects than Western animation, and the unique art styles and the fact that not all the animation is oriented towards kids alone has served to gained anime a worldwide fanbase. Having seen the movie at last, I can easily say that it is one that is every bit as emotional, in not more so, than any live action teen drama of recent years. While there are certainly lighthearted and cheery moments, A Silent Voice is a surprisingly dramatic and in depth look at the impact that bullying has on everyone involved; not just the person on the receiving end. The film is not perfect and certainly runs on the long side, but the positives far outweigh the negatives; this is a dramatic tale that deserves to be seen.
It is likely, no matter who you are, some aspect of this story will hit close to home. Whether you were once a bully, got bullied, or were someone who was on the sidelines and did nothing to stop the bullying of another person, you are sure to see some piece of yourself in this film. The drama in question feels authentic; this isn't just a rushed G-rated "I'm sorry, let's be friends" tale. The characters in the film have to come to terms with their past actions, and the journey is an uneasy, but no less powerful one. The "slow burn" technique works here, and it makes the ultimate resolution of the story feel all the more effective and authentic.
The journey of Ishida is one of the most powerful in any film I have recently seen, in any genre or medium of film, and this is not limited to animation. This is someone who, at the beginning of the film, is a completely unsympathetic character. He bullies and harasses other students. He holds nothing back against a girl who is hard of hearing, who herself is struggling just to live a normal life. Eventually his bullying ways drive his friends and classmates away from him, so much so to the point that when the story resumes years later, he has alienated himself, becoming something of an outcast and bullied figure himself. When he attempts to reconnect with Nishimiya to redeem himself, he is rightfully and realistically shunned by the girl's family, including her mother. Old classmates do not want to associate with him anymore, including his old gang. And yet, despite his past sins, we truly believe that he is someone that wants to right his past wrongs. While none of the other characters quite get the same level of development and emphasis, their place in this journey is unmistakable and effective.
The portrayal of Nishimiya, a girl who is hard of hearing, is also one of the film's most effective qualities. This is someone who wants nothing more than to fit in and live a happy life, yet continues to struggle with the bullying she received when she was young, and a lack of acceptance, not to mention even communicating with "average" people is a challenge for her. The consequences of past deeds of which she was a victim come to show themselves, particularly in the film's latter half. This film is not a fantasy world where everything is magically fixed and everyone becomes friends overnight. It is a drama that is at times heart-wrenching, and will leave an emotional impact on you, long after you have finished viewing.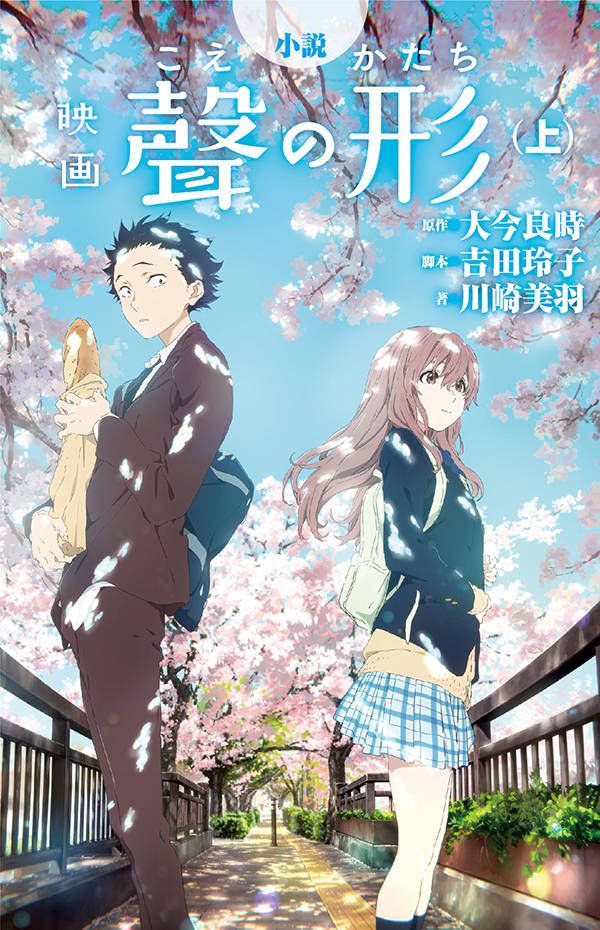 There are only two minor issues I have with an otherwise spectacular film:
First and foremost, while I was never bored at any point during my viewing experience, the fact is that the movie is simply too long, running over two hours in length. Trimming roughly 30-45 minutes of the story and some of the tertiary characters could have made the final product more streamlined and easier to digest, but no less effective. I would not say that any moment in the film is wasted, though a few did feel like "padding" that served to reinforce points that had already been made.
The other issue, and one that has become commonplace in animation (not just anime) is that the animators/crew seems to feel the need to add CGI/computer animation to scenes. Why do filmmakers keep doing this? The beautiful, hand-drawn animation is one of the best qualities of this film, and it is a shame that these computer-assisted scenes stick out like a sore thumb.
I have not read the source manga (comic) on which A Silent Voice is based, but no prior knowledge or reading of any kind is required to get the most out of this tale. If you think anime is just stories of giant robots, mythical creatures, magical girls, and pet monsters, this film will take you by surprise; it is far more "real" than many live action films that touch on similar subjects. A Silent Voice is highly recommended viewing for anyone who enjoys a good dramatic film; do not let the fact that it is animated set you off!
Rating: Three out of four stars.
A Silent Voice is currently (as of the time of this writing) in a limited theatrical release in the United States; I was only able to find a single theater in the Las Vegas Valley that was showing the film. Likewise, theaters are showing the Japanese version, subtitled in English, which is odd considering that an English dubbed version was produced (although this will satisfy the purists that want the original voicework). Due to the limited release in theaters, you may have to wait until the eventual home release to experience the movie.
This film has not been rated by the MPAA, though an appropriate rating would be PG-13, as the film, while not overly violent, does touch on some sensitive and disturbing subjects, including bullying and suicide. As such, I would not recommend the movie for younger or more sensitive children.
DISCLAIMER: All images in this review are the property of the respective copyright holders. For promotional use only. All rights reserved.