American Satan is directed by Ash Avildsen, and stars Andy Biersack, Ben Bruce, Drake Bell, Denise Richards, Malcolm McDowell, Booboo Stewart, Bill Goldberg, Jesse Sullivan, John Bradley, and Tori Black.
In American Satan, a group of musicians, some from the UK, others from the USA, move to Hollywood to conquer the music world by way of the Sunset Strip, only to find out the hard way that they are fighting an uphill battle in a city filled with rival bands. When a mysterious stranger approaches the band and offers to help them using a mysterious ritual, things take off, and the band goes from playing clubs to conquering the world's biggest venues, not to mention landing themselves in the headlines for all the wrong reasons. But it is not long before the musicians become victims of their own excess, buried in scandals, drugs, alcohol, and sex, and must try to regain control of their lives, which spiral out of control amidst their unnatural rise to stardom.

American Satan is the second film from director Ash Avildsen, the son of late director John G. Avildsen (Rocky, The Karate Kid), following the romantic comedy What Now. The film brings together a talented cast, superb modern rock music, and a "band on the rise" plot with an interesting twist. While the film does not hit all the high notes, it is certainly an entertaining experience.
Let's get the worst parts of the movie out of the way first. First and foremost, most of the members of the band are all one-dimensional caricatures that are completely interchangeable. You won't find yourself caring for most of the band members, since the movie makes no attempts to flesh out any of the characters other than Johnny Faust, portrayed by Black Veil Brides vocalist Andy Biersack, and it does not help that his character at times feels like a cliché; one we have seen in countless other films. These guys (and one girl) absolutely look the part, but their looks and image cannot rise above a number of smaller flaws that present themselves throughout the film. The 110-minute run time is excessive as well, with many scenes that could have been excised to create a more streamlined product; the film really could have been about 10 minutes shorter with no real loss of plot (and the home release has many deleted scenes, showing that there was a fair amount of content cut from the film's theatrical version as it is).
On the other hand, the actors outside of the band fare better. This includes a record company man played by Mark Boone Junior, a band manager portrayed by John Bradley of Game of Thrones fame, and last but certainly not least, Malcolm McDowell (who you probably remember best for his role as Alexander DeLarge in A Clockwork Orange back in 1971) as Mr. Capricorn, who may very well be none other than the Devil! We even get a bit part from legendary WCW wrestler Bill Goldberg as the band's bodyguard/security man, and Larry King as himself in an interview scene.
Even though parts of the film are "by the book" and predictable, Avildsen does a good many things right. The band goes from a struggling club act to overnight sensations, gaining access to anything and everything money can buy…. and the consequences feel real. The band succeeds through what is presumably Satanic intervention, and they find themselves victims of their own rise. I can't say that this manages to give characters the depth that they needed, but this IS how one would expect a band with newfound and sudden wealth to act, becoming victims of their own excess, whether it's running out and buying a Rolls-Royce, or celebrating success in a bordello that feels like something ripped straight out of Eyes Wide Shut.
The overall look, sound, and atmosphere of the film stand as definite highlights. In addition to original music performed in the movie, there are classic tunes from bands like Slaughter and Skid Row to flesh out many scenes, as well as some cuts from newer bands, and covers of old favorites. Many classic Sunset Strip spots, including the Rainbow Bar and Grill and the Whisky-a-Go-Go, are featured prominently in the movie, which helps to lend something to the authenticity (I had actually visited Hollywood a week prior to seeing the film, so it was all the more intriguing to see these spots used in a feature film). Even if this movie is not perfect and has its share of flaws, it looks, sounds, and feels like a rock and roll movie should.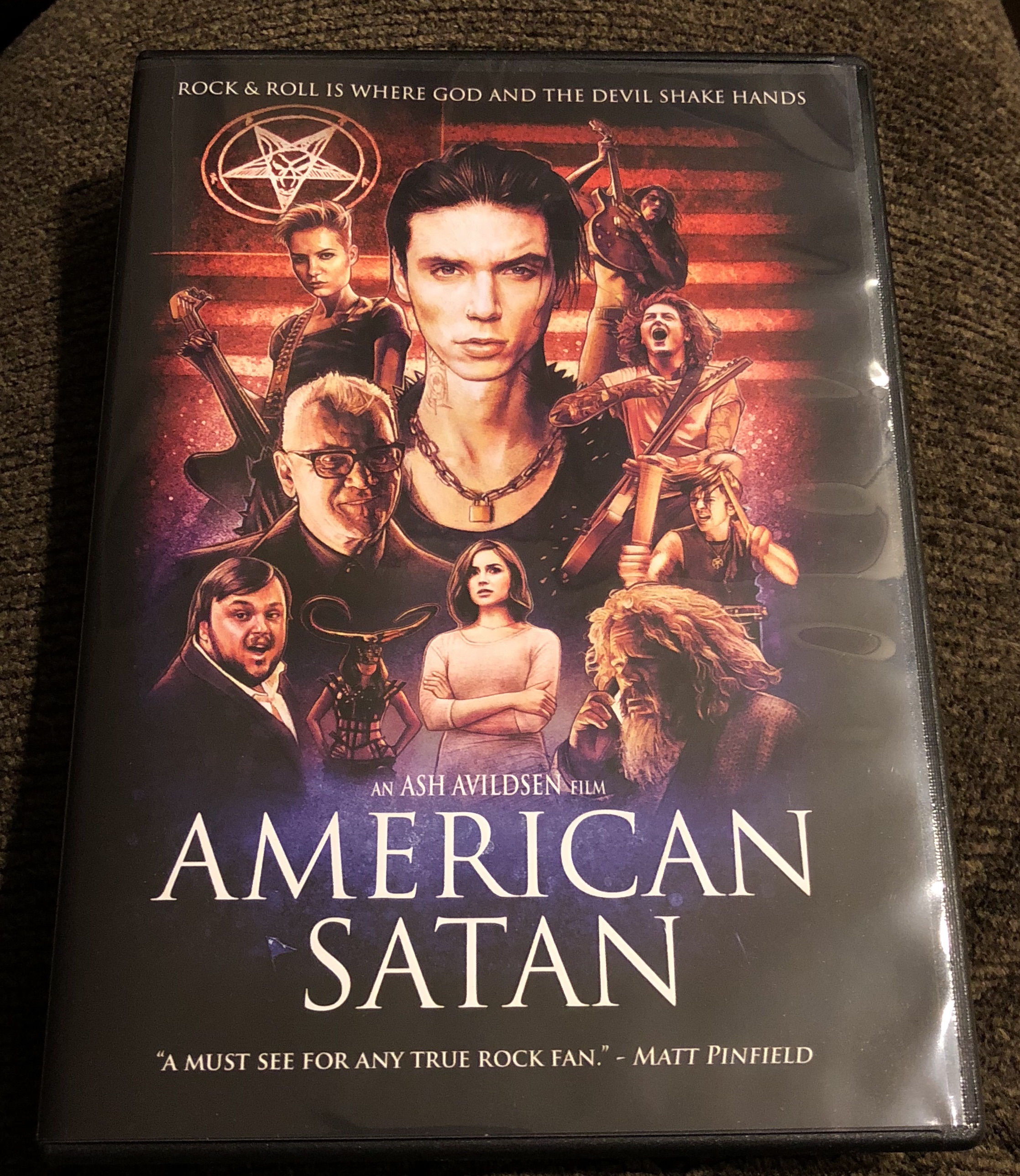 American Satan has been released on home formats and "on demand" viewing on television services and on DVD and Blu-ray Disc, available from the movie's official website. I preordered the Blu-ray combo pack, which curiously does not have the words "Blu-ray Disc" or the format's logo anywhere on the packaging; I nearly returned it believing I had erroneously been sent a DVD. Curiously, the packaging also states that this is a "Region 4 PAL" format disc (see image below), although both discs worked fine in my American players.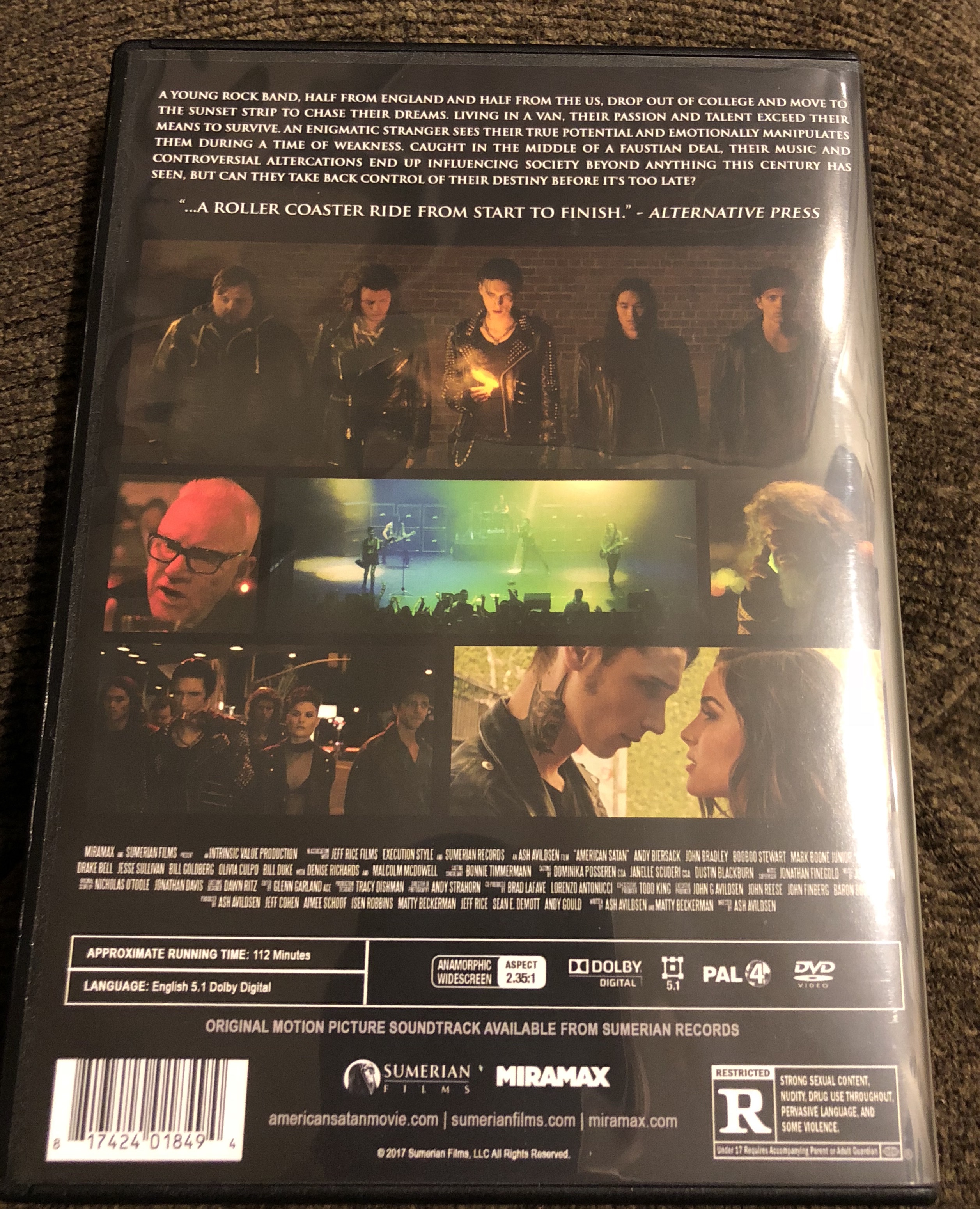 The Blu-ray disc looks fantastic, with strong picture quality throughout, even in the darker scenes. The image is generally sharp; close-up shots provide a surprising amount of detail. Audio fares just as well; the music, sound effects, and dialogue all come across superbly. Fans of the movie, or those discovering it for the first time on this format, will be pleased that the disc does the material justice.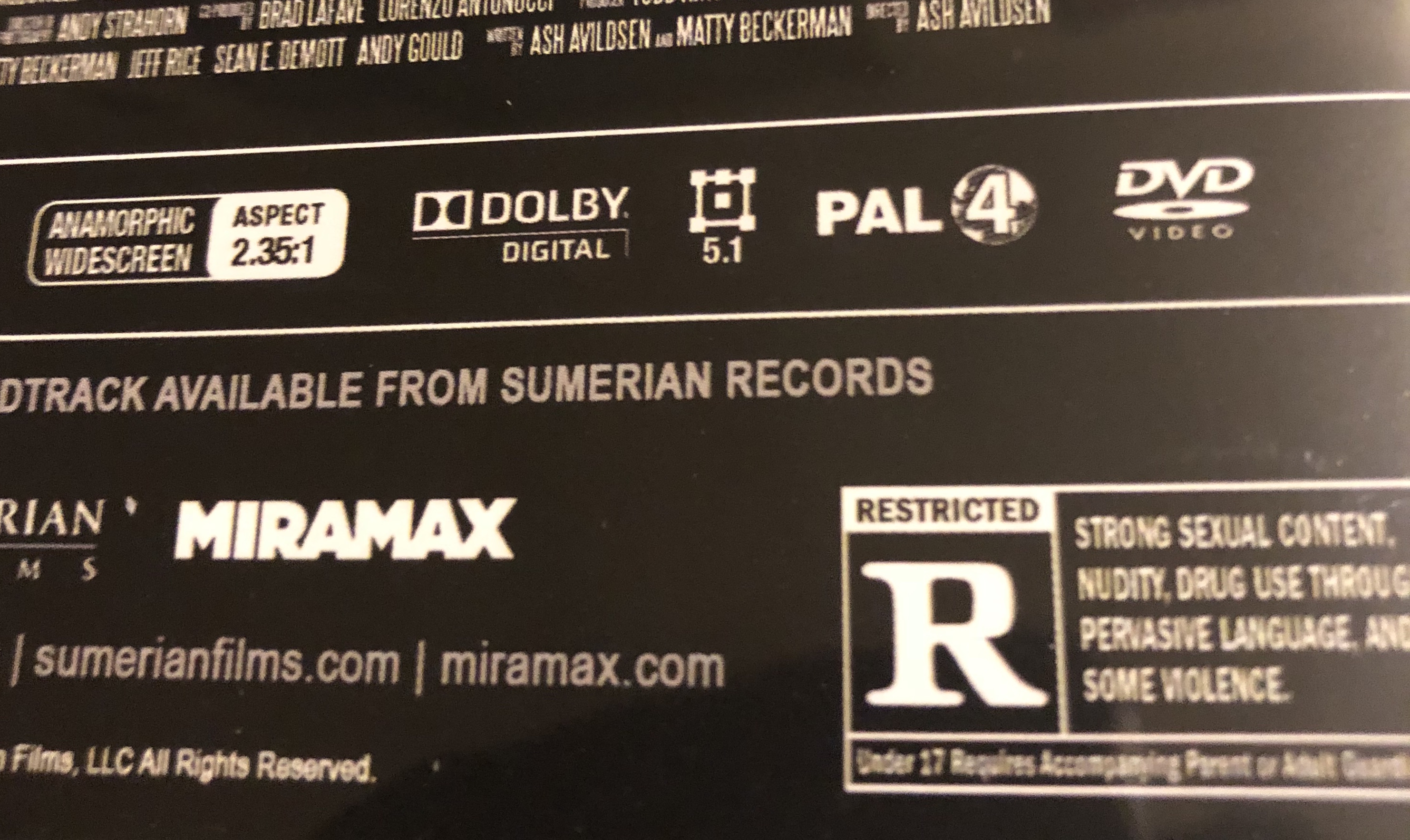 There are a handful of bonus features on the disc, including deleted and extended scenes (no "Play All" button, sadly, but at least you don't have to go through the whole menu or sit through some credits/logos after each one), some very brief interviews, The Relentless music videos, and four trailers for the film. Personally I was hoping for a bit more here; it's disappointing not to hear from director Ash Avildsen, star Malcolm McDowell, and more of the cast. Though I am grateful it is not simply a "bare bones" disc as well.
American Satan is an imperfect but still entertaining film, and definitely gives this rock and roll cinephile a sense of optimism for future Ash Avildsen films. If you want to see a movie that puts sex, drugs, rock and roll, and a Satantic twist front and center, American Satan will make for an entertaining experience despite its flaws. The Blu-ray Disc, despite the packaging issues including lack of any kind of Blu-ray logo, more than satisfies.
Rating: Two-and-a-half out of four stars.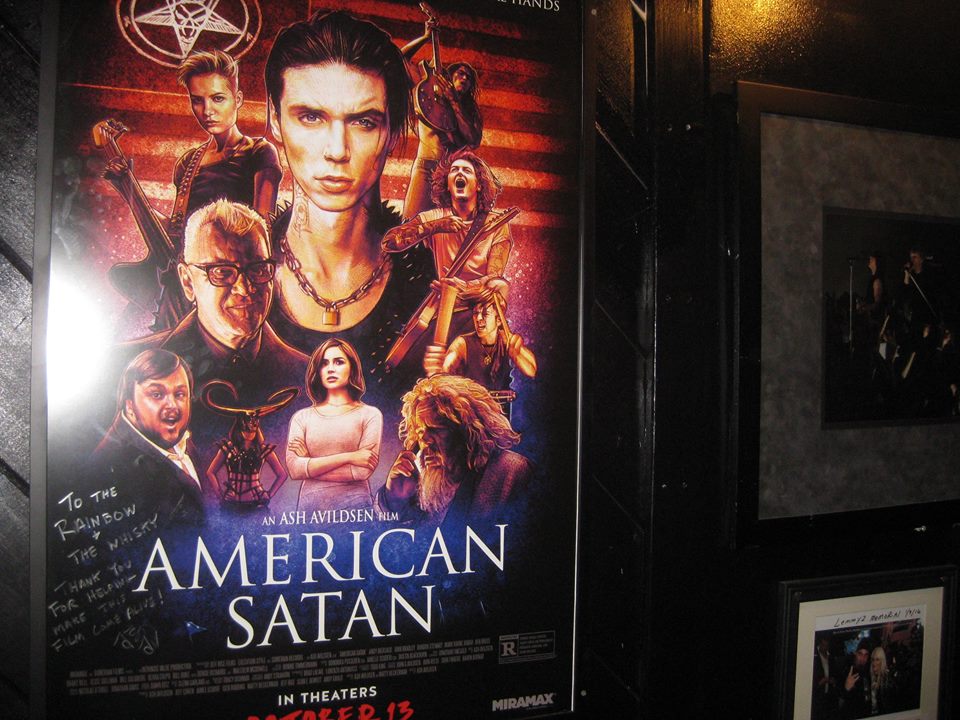 DISCLAIMER: All images in this review are the property of the respective copyright holders, including (but not limited to) Sumerian Films and Miramax. For promotional use only. All rights reserved. Photographs of the packaging/poster were taken by the author of the review.