It is directed by Andy Muschetti, and is based on the Stephen King novel of the same name. This is the second adaptation of the novel, following a 1990 television miniseries which starred Tim Curry.
It is set in 1988-1989 in the small town of Derry. Nearly every three decades, strange disappearances and child murders occur. When a young boy disappears into a gutter in 1988, leaving behind a trail of blood and nothing more, a group of local youths, including the disappearing boy's brother, find themselves haunted by Pennywise the Clown, a mysterious evil entity that can take the form of what they fear most. When the attacks and occurrences continue, the "Losers Club," as they come to call themselves, realize they must face their fears, and do what it takes to stop the threat, since no one else will.
For decades now, Stephen King stories have been hot properties to turn into horror movies, and it is unlikely that will ever change. And while It had previously gotten the miniseries treatment way back in 1990 (I admittedly have never seen that version), I doubt anyone was exactly begging for a new adaptation. Hell, even I did not quite know what to make of this film; it seems like the market these days is oversaturated with inferior horror movies/adaptations that no one seemed to ask for.
But It manages to be the exception to the rule. The film is one of the most terrifying I have seen in years, and features an excellent cast and brilliant script. The movie makes the most of its length, telling a gripping tale and scaring the wits out of the audience. It is not only the best horror film I have seen in years; it may very well be one of the best Stephen King film adaptations (not small accolade when you consider that includes classics like Carrie, Christine, and The Shining).
The movie scores major points for successfully juggling many youth characters. In any other film that had seven young protagonists, odds are I would find them to be interchangeable and lacking depth. Surprisingly, this manages to be one of the greatest strengths of It. Each of the youths has a distinct personality, plotline, and personal demons that they are dealing with. No one gets the short end of the stick; throughout the movie's duration, whether it a "scary" scene, or the characters simply going about trying to live their home lives, we genuinely care about each and every one of these kids. The chemistry between the young actors is equally impressive; the script is not afraid to be raunchy (not unlike Stand By Me, also based on a Stephen King story) and actually included many laugh-out-loud moments that, surprisingly, did not feel out of place despite the story's dark content. Hell, in many ways, It has as much in common with coming-of-age stories as it does the horror genre. The fear in these youngsters, likewise, feels completely genuine. I have no doubt many of these young people will progress to successful acting careers.
Likewise, the movie succeeds in creating a genuine fear in the audience through its atmosphere and well-written script and characterization, not simply by overusing cheap "jump scares" (although it certainly still has its share of those). Bill Skarsgard is a seriously scary villain as Pennywise the Clown, and steals every single scene he is in. That said, the film is not afraid to be genuinely gruesome when it needs to be. The film is one of the scariest I have seen in years, and it earns that accolade the right way.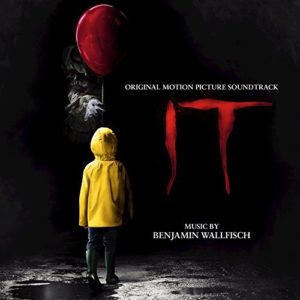 I also need to mention, even though many of the characters in the film are young people, I do NOT recommend this film for children. This is a movie that earns its R rating, with highly suspenseful and fearsome situations, graphic violence, adult elements, and sharp-tongued dialogue that would not be out of place in a sex comedy. It is merciless throughout its duration.
It is a relentless horror film that never lets down throughout its two-hour-plus run time, and manages to impress with believable, well-written protagonists, a fearsome villain and situations, and enough quality elements that come together to make it a modern horror classic, and one of the greatest adaptations of a Stephen King work to date. High recommendations for It, but leave the kids at home.
Rating: Three-and-a-half stars out of four.
DISCLAIMER: All images in this review are the property of the respective copyright holders, including Stephen King and Warner Bros. Pictures. For promotional use only. All rights reserved.