The Appice Brothers have been rocking the world with numerous bands for decades, and have built up a name for themselves in that time, to say the least. In recent years, the two finally united and began doing "Drum Wars" shows together on the live stage. And now, Carmine and Vinny have made the next step together:
Joining forces with guest stars for a studio album of new recordings.
Sinister marks the first studio album on which both Appice Brothers have united. The list of guest stars brought together for the release includes:
-On vocals: Jim Crean, Paul Shortino, Robin McAuley, Chas West, and Scotty Bruce
-On guitar: Craig Goldy, Ron "Bumblefoot" Thal, Joel Hoekstra, Mick Sweda, Erik Turner, and David Henzerling.
On bass: Tony Franklin, Phil Soussan, Johnny Rod, and Jorgen Carlson.
The sheer talent of these musicians, many of whom have played with the Brothers Appice in the past, should make a pretty clear statement – they are here to rock! Sinister has been a hotly anticipated album over the past few months, and it's finally here… but is it any good?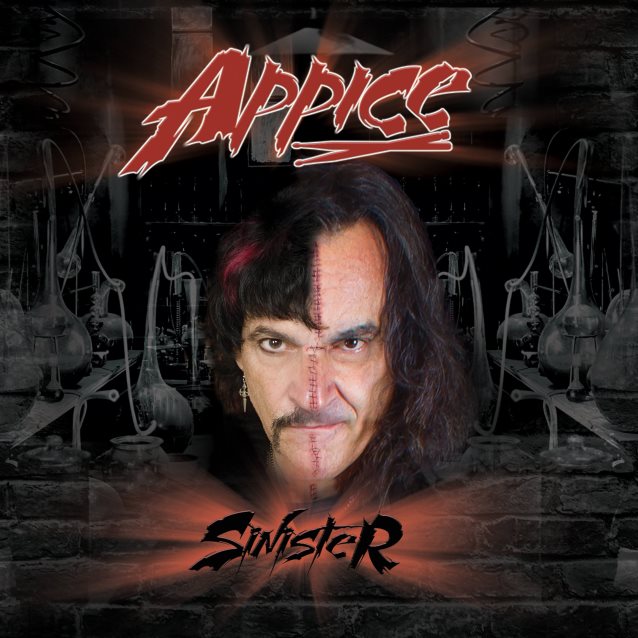 Sinister is the Appice Brothers having a damn good time making rock and roll; you can tell there is a lot of chemistry between them and their menagerie of guest stars here. While the tracks are mostly newly-written originals, there are a few surprise "blast from the past" cuts that definitely feel like welcome additions.
We have a great, diverse mix of tracks here, with some of the highlights being "Monsters and Heroes," which is a tribute to the late Ronnie James Dio, a remake of Blue Murder's "Riot" that features Robin McAuley behind the microphone, the "Sabbath Mash," which is an odd mash-up of classic Black Sabbath tracks performed by this ensemble cast, "In the Night," which features killer guitar work from ex-GNR axeman Bumblefoot, the moody and atmospheric "Future Past" which may be my personal favorite cut on the album, and the 70s-esque "You Got Me Running," where Carmine himself handles the vocal duties! Seriously, every track on this album is entertaining, with everything from retro-flavored tracks that would not have been out of place on 70s and 80s releases from the Brothers Appice, to things with more of a modern influence.
Sinister kicks ass. Vinny and Carmine Appice have always been two of my favorite personalities in the music world, and even all these years later (Carmine has been drumming professionally for half a century and turns 71 years old this December) they are still at the top of their game. With its ensemble cast and killer work from two of rock and roll's finest drummers, I have no reservations in saying that this is one of the best albums of the year.
Absolute highest recommendations for Sinister. This belongs in your collection. Now.