Sweden's Europe has long been rocking the world, retaining a global fanbase. The band's original tenure gave the world "The Final Countdown," one of the rock/pop world's biggest hits of the 80s. Even following a disbandment for many years, the band's classic incarnation reunited for a series of widely varied albums that were no lower in quality than those from the band's 80s glory days. The band's prior studio album, War of Kings, was easily this headbanger's favorite release from the group, taking things in a more classic hard rock direction reminiscent of Deep Purple. And they're back again, with another new album.
Walk the Earth is studio album number 11 from Europe! The new release, produced by Dave Cobb,  includes all five classic members from The Final Countdown lineup – singer Joey Tempest, guitarist John Norum, bassist John Leven, keyboardist Mic Michaeli, and drummer Ian Haugland (this lineup has been retained for the duration of the band's early 2000s reunion to this day). It has been nearly 35 years since Europe put out their first album, and over three decades since their best known album was released, yet they have continued to push forward with music of a surprisingly high quality. Does Walk the Earth equal its predecessor, War of Kings, which was arguably the best album the band had ever released?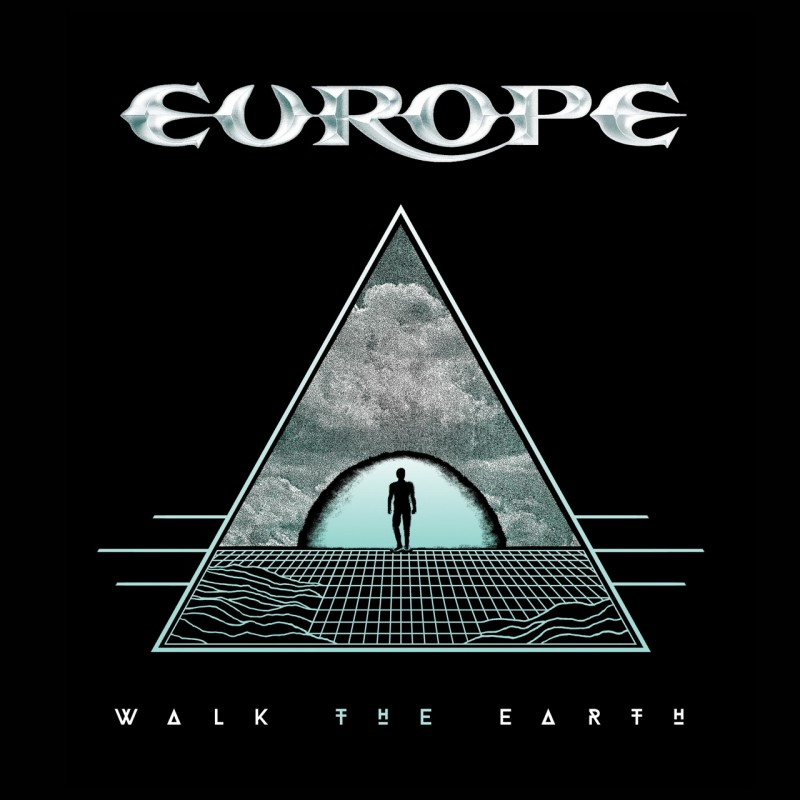 One of the remarkable things about Europe since their 80s heyday is that they have become noticeably LESS pop in their music, and more musically mature and diverse (those guys in Bon Jovi could learn a thing or two from Europe!) If Walk the Earth is not the equal of War of Kings before it, one thing is for sure – it's pretty damn close.
The chemistry between this quintet remains top-notch; these are artists that clearly enjoy making music together, with an album of material that is diverse, yet flows together beautifully in its brief but brilliant 10-track duration. Joey Tempest is one of the most underrated vocalists in the music world, and his vocal prowess is every bit as strong now as it was in the 80s. The same can be said of guitarist John Norum, who gets his share of chances to shine on his axe. But the real star of the show is keyboardist Mic Michaeli, who (particularly in the latter few years) gives Europe's songs a moody, atmospheric feel unrivaled by many bands of the same era pushing on. Of course, they are not to be outdone by the Haugland/Leven rhythm section, who are as tight as they have ever been. (Interesting trivia: Vocalist Joey Tempest and bassist John Leven are the only two men to appear on every Europe album.)
This album rocks hard, but the keyboard work definitely gives it a sense of atmosphere. There are no weak cuts to speak of here, and a slower cut like "Pictures" shows that the band is not afraid to slow things down a few notches. Longtime fans of these Swedish rockers are not going to be bored when they listen to the release, from the opening intensity of the title track to the closing mini-epic, "Turn to Dust."
Europe is that rare band that is like a fine wine that grows better with age. In an period where many of their contemporaries are becoming more pop or taking on generic, modern sounds to try to appease the masses, Europe has modernized the right way, continuing to stay true to themselves, releasing powerful music that is unequaled by other acts, distinctly their own but nowhere near being a rehash of their older material.
Do I even need to say it? Walk the Earth comes highly recommended.