If you are a moviegoer or cinephile, MoviePass may be just what you have been looking for in terms of a solution to the rising costs of going to the movies. The premise is that you pay a flat fee of $9.95 a month, and can see unlimited movies in most major theaters in the United States. But, does this service live up to the hype?
Anyone who knows me knows that I am a writer. While I am primarily known for writing reviews for albums and concerts, I have tried to diversify and go into film criticism, but when movies are expensive to see in theaters, and the concessions doubly so, a trip out to the movie theater can quickly come to be expensive. For someone who was looking for a better way to get into film criticism, it seemed like there was no solution for me, other than to wait for the movies to come out on home video viewing formats, and rent them with Redbox or Netflix.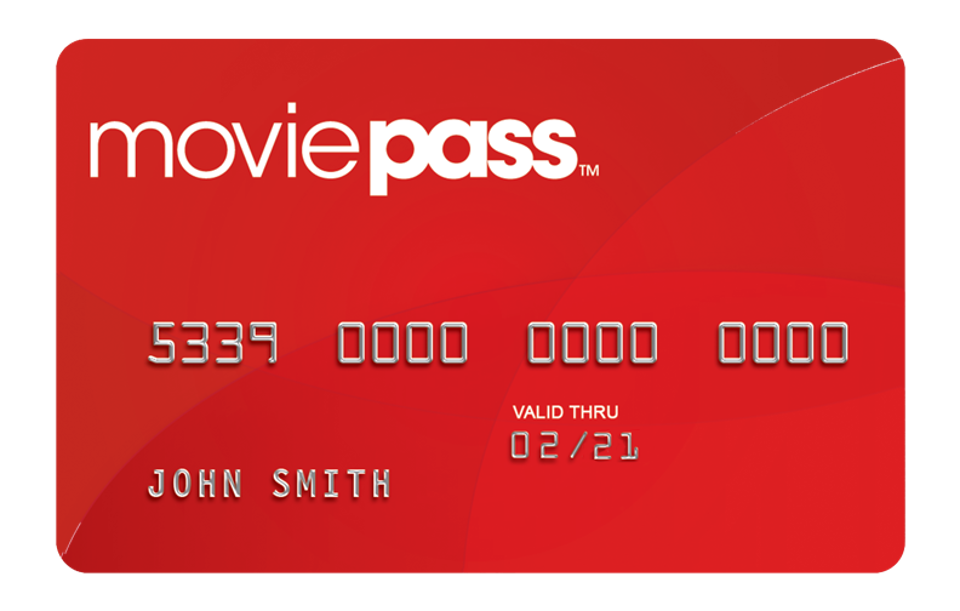 Upon a friend at work telling me about the MoviePass service, I was immediately intrigued, and wasted no time signing up. There had been some online reviews and complaints sighting a few issues, namely some customer service problems, and people taking a great deal of time to get their membership cards in the mail, but for $9.95 a month, I was not going to pass this deal by. The service had actually existed prior to this, but they only recently decided to lower their prices, in hopes of getting more moviegoers into the theaters, in a time of declining movie attendance.
So far, it has worked well for me, and been a fantastic investment.
While MoviePass claims that you will have your card 5 to 7 business days, it took closer to three weeks to get mine; according to new articles, the site's membership went up by 2,300% when they introduced the $9.95 plan, though that is hardly surprising! Essentially, you are charged when you first sign up for the membership, although the "service" does not begin until you see your first movie. Friends of mine who have since signed up for the service have gotten their cards sooner, so the delays must have been remedied by this time.

Once you get your card in the mail and download the app, you go to the theater, use the app to "check in" for the showtime you wish to attend, and go to the box office and purchase a ticket like normal using the card. The process is quite painless and simple. The fact that the card is accepted at nearly every major movie theater in the United States only sweetens the deal. I live in Las Vegas, and the only theater in town I could find that, apparently, does not accept the card, is the Regal Downtown Summerlin theater, as it does not appear in their app (which is strange given that all other Regal theaters out here take it). I have tried the card at many different theater chains, including Regal, AMC, Cinemark, and Galaxy, and each one accepted the card without an issue.
The $9.95 a month price tag sounds too good to be true at first glance, but so far I have had no major issues with the service, and have gone to roughly 10 or so movies in the past month; far more than I would have if I had to pay "out of pocket" for tickets to them each. Put simply, you will have justified the cost of this service with just one or two movie ticket purchases. It is also worth noting that the MoviePass service does work with your theater loyalty programs (Regal Crown Club, AMC Stubs, etc.) so you can continue to accumulate points on those services while using MoviePass! The lower price to attend multiple movies in a month opens up the possibility to see films you likely would not otherwise, and you may discover a few hidden gems in the process!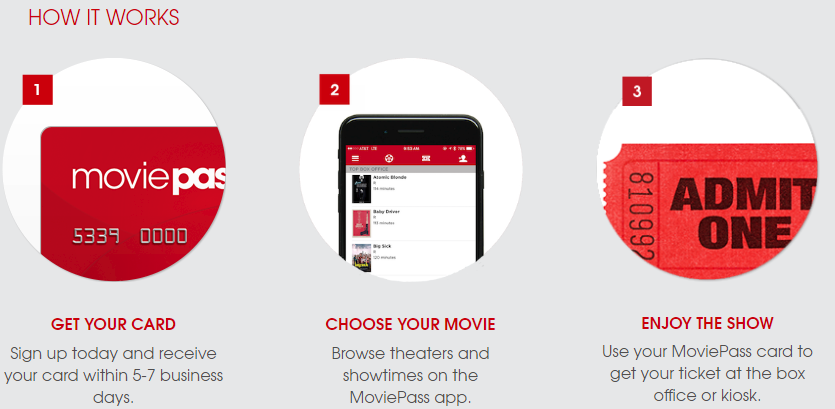 The restrictions on the service are that you can only purchase one movie ticket a day to one standard 2D screening of a movie; the card does not work for 3D or IMAX screenings, not does it work for the limited theater engagements from Fathom Events. Additionally, the card may only be used by the person that it is assigned to; you cannot use the card to purchase additional tickets. Also, you can only purchase "same day" tickets and must be at the theater for the purchase to "check in" with the app (which utilizes your phone's GPS); you cannot buy advance tickets (although you can go to the theater earlier in the day and use the app to purchase a ticket for a show later in the evening, if you so choose). It was previously stated that you could only see each movie one time, although this has apparently been amended so that you may see a title multiple times in theaters. The company's terms claim that they may eventually offer services that include 3D/IMAX, but there are no guarantees as to whether or not that will ever happen. While the lack of Fathom Events content is a bit annoying, I honestly am not terribly bothered by the 3D/IMAX restrictions, as these are not much more than gimmicks to me, although I see how some people go for them and could be put off by this.
I have only had one minor issue with the card/app so far; when I went to a local theater to see Thor: Ragnarok, the 2D screenings (which WERE happening) were not showing up in the app, so I ended up going to see it at a different theater. I did notice they added a "check in if movie missing" button to the app check-in screen following this, so other MoviePass users likely encountered something similar. It has also been stated in the company's terms that one cannot use the service again for 9 months if they unsubscribe/end the service, which seems excessive, though I can't imagine ending the service as long as they keep the low price tag.
To sum it up:
PROS:
-Low cost of $9.95 a month
-Works in nearly every major theater in America
-A substantial savings over buying individual movie tickets
-Works with theater loyalty programs
-You'll be seeing more movies, and may even discover hidden gems you wouldn't have otherwise
-Leaves more money in your pocket to spend on concessions
CONS:
-App sometimes faulty/crashes
-Not valid for 3D or IMAX screenings
-Not valid for Fathom Events engagements
-Cannot buy online/buy advance tickets
-Only good for one movie a day
-Can only get a ticket for yourself; card can't be used to get additional tickets
-Can't resubscribe for 9 months if you cancel
Put simply, if you are at all a moviegoer, casual or die-hard cinephile, this service is essential, and is a fantastic way to see many movies a month for one low rate. It is clear the service is still a "work in progress" in some regards, but with time it is sure to improve, and possibly include more services and features. While there are a few faults, this service is far from "too good to be true," and is a must for anyone that is a fan of the movies.
Highly recommended!