In the 1970s and 1980s, Jeff Lynne and Electric Light Orchestra (ELO) were on top of the world, with countless charting hits that fused elements of pop and classical music. The group disbanded circa 1986, and while Lynne tried to revive the band in the early 2000s, poor ticket sales forced the cancellation of a tour. In more recent years, Lynne has made another attempt to revive the ELO name, which has resulted in the creation of a new studio album in 2015, Alone in the Universe. And more recently, fans got a new live album.
Wembley or Bust features Lynne back on the live stage, doing what he does best, performing classics from his past, as well as a few unexpected surprises, and a handful of cuts from the group's most recent studio album, with 23 tracks in all. But how does Lynne fare all these years later?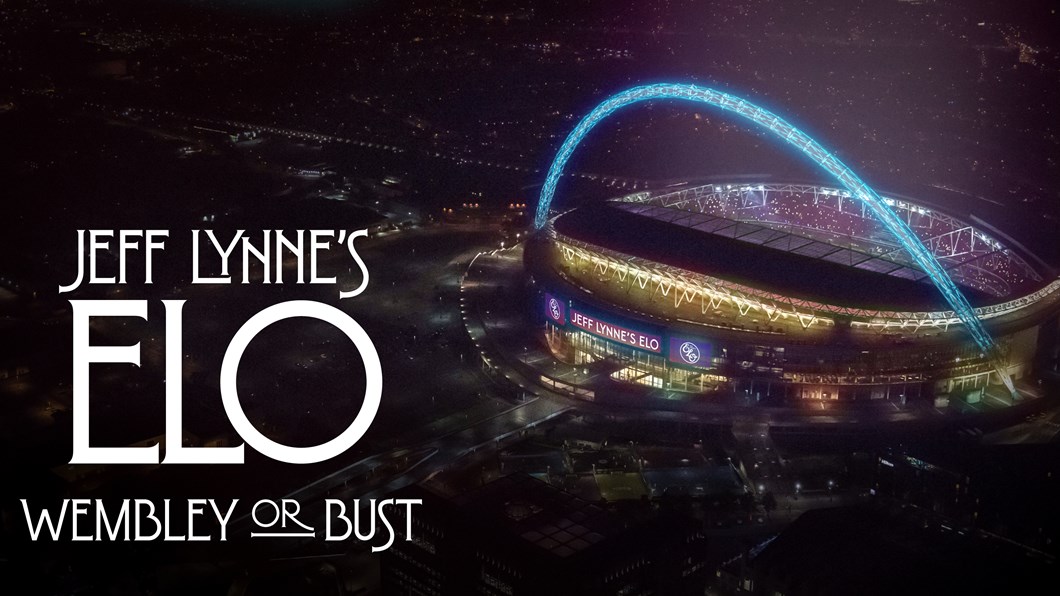 Fortunately, the years have not made much of a difference – Lynne still proves himself a solid showman and vocalist throughout this live release. The classic hits sound as good as ever, but Lynne scores major points for doing more than simply performing the hits, and not limiting himself to merely copying the studio recordings. Sure, there are all the hits you'd expect, like "Evil Woman," "Don't Bring Me Down," and "Do Ya," but Lynne is not afraid to dig into the vault and pull out deep tracks like "Showdown," "Last Train to London," "Ma-Ma-Ma Belle," and even "10358 Overture" from the group's debut record. We even get Lynne's Traveling Wilburys era represented in the form of "Handle With Care" (with the 2017 passing of Tom Petty, Lynne and Bob Dylan are now the only surviving members of that supergroup). These are all spirited performances, and show that Lynne is still in fine form, and more than worthy of keeping these classic cuts alive.
Wembley or Bust is a fantastic live release from ELO, showing that Lynne is not about to stop doing what he does in the music world. With a strong mix of classic hits and deep cuts alike. If you are a fan, this release is a no-brainer. Strongly recommended!